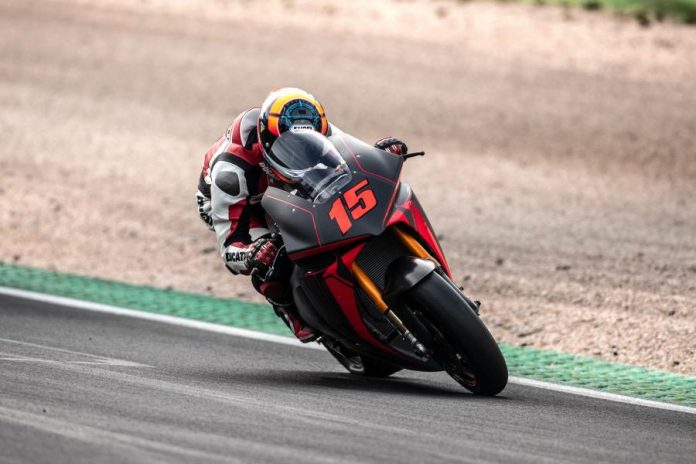 Newly released footage showcases Ducati V21L MotoE prototype undergoing track tests at Vallelunga circuit, Italy.
Newly released video shows Ducati V21L MotoE race bike undergoing track tests.

Video also confirms induction of former MotoE and MotoGP rider Alex RIns.

Little else is known about the V21L, which is set to replace Energica in MotoE net yearl
Ducati have released a video showcasing their upcoming MotoE race bike, the Ducati V21L, from a recent track test held at the Vallelunga track, Italy. Said video also serves to announce the induction of former MotoE rider and ex-MotoGP star Alex de Angelis as one of the test riders for the project, alongside Michele Pirro.
It seems development of the Ducati V21L is progressing well, with Ducati poised to transfer tech developed here into future road-going production models. More immediately though, Ducati will focus on readying itself to step in as bike supplier in the MotoE World Cup series from 2023 onwards.
The Italian manufacturer is set to replace current MotoE bike supplier, Energica, from next season onwards. Energica has been the sole MotoE bike supplier since the championship started back in 2019. Indeed, this was a curious move by Ducati considering that it hasn't built an electric motorcycle prior.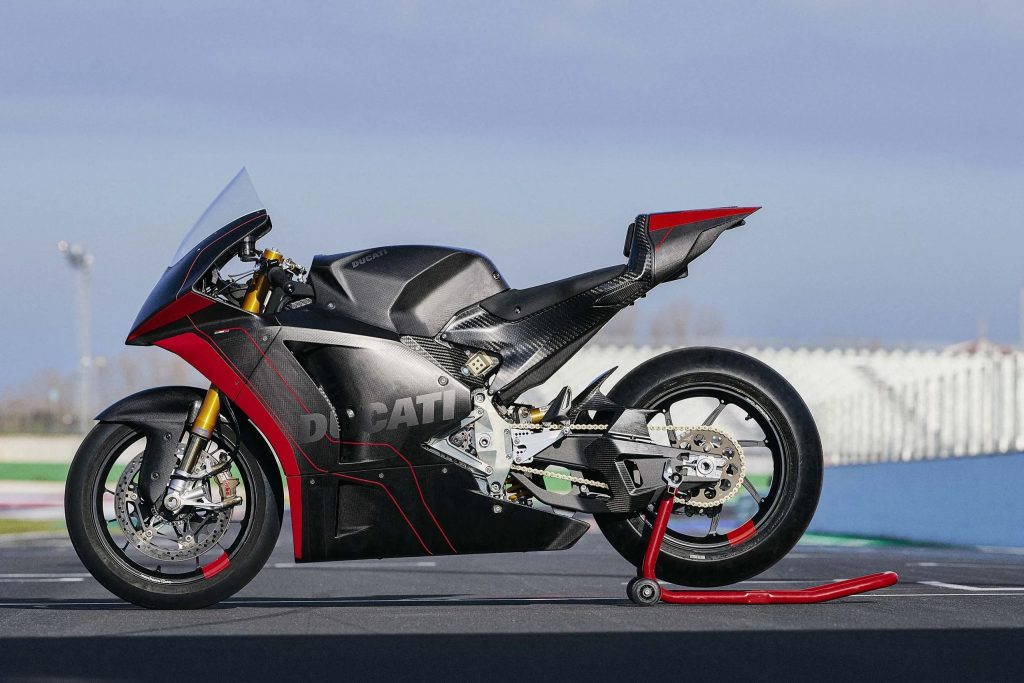 Ducati's eMobility Director Roberto Canè, said, "Ever since we took the Ducati MotoE prototype to the track for the first time, development work on the project has never stopped, not even for a moment."
"The hard work of the whole team is paying off for the efforts made through continuous progress, which is giving us great satisfaction. In just four months, our prototype has already tackled the curves of some of the main Italian circuits, providing positive responses. There is still a lot of work to do, but the direction is certainly the right one," continued Canè.