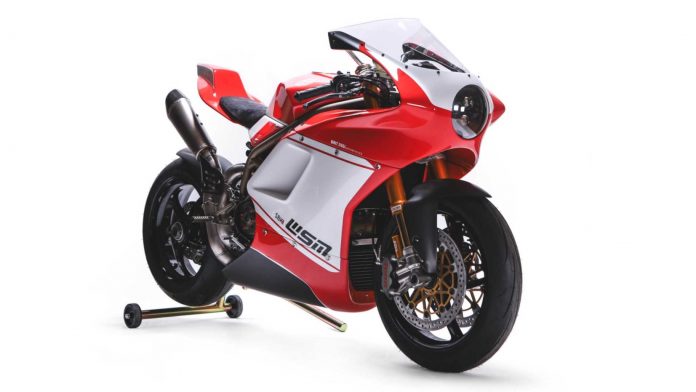 Walt Siegel Motorcycles (WSM) are custom Ducati builders.

They built this retro model called the "SBK."

WSM builds it with the air-cooled or liquid-cooled Ducati engines.
Always wanted a Ducati superbike but the Panigale's too common for your tastes? You can seek out this "SBK" from Walt Siegel Motorcycles (WSM), then.
WSM is based in New Hampshire and hand-builds custom Ducati-powered bikes. Sticking to two-valve air-cooled Ducati engines previous, WSM now build bikes based on the four-valve liquid-cooled engines.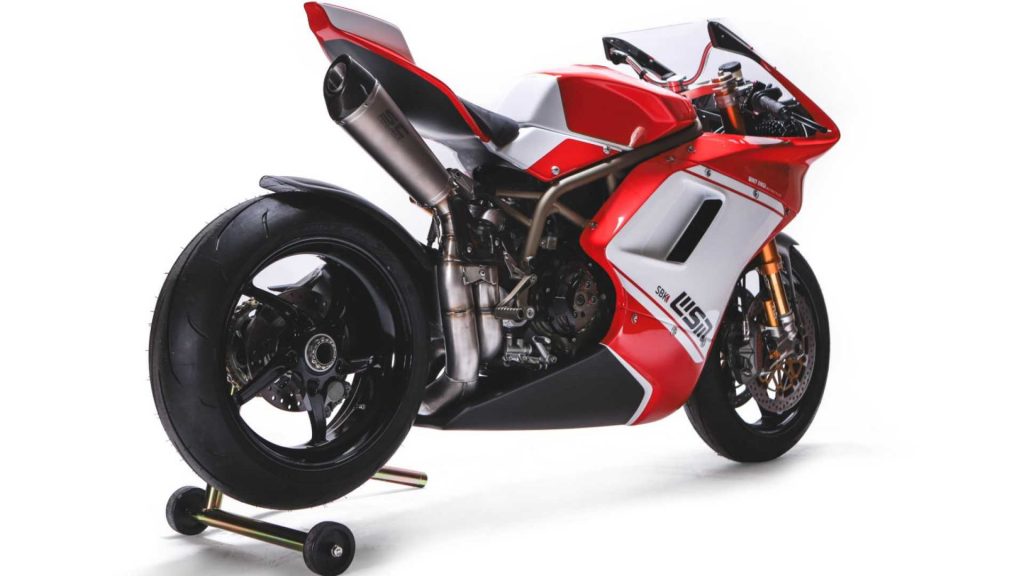 The SBK can accommodate either engine. The classic Ducati ladder-trellis frame is used, instead of the monocoque design of the Panigale. However, the geometry of WSM's frame is identical to Ducatis in the World Superbike Championship, that are different to volume production frames.
This particular example was built around the 4-valve, liquid-cooled 1098 engine (dry clutch, woohoo!), built by Bruce Meyers Performance. However, it features a custom WSM ECU. This ECU in turn features traction control, clutchless upshifts, full interface dashboard with data acquisition.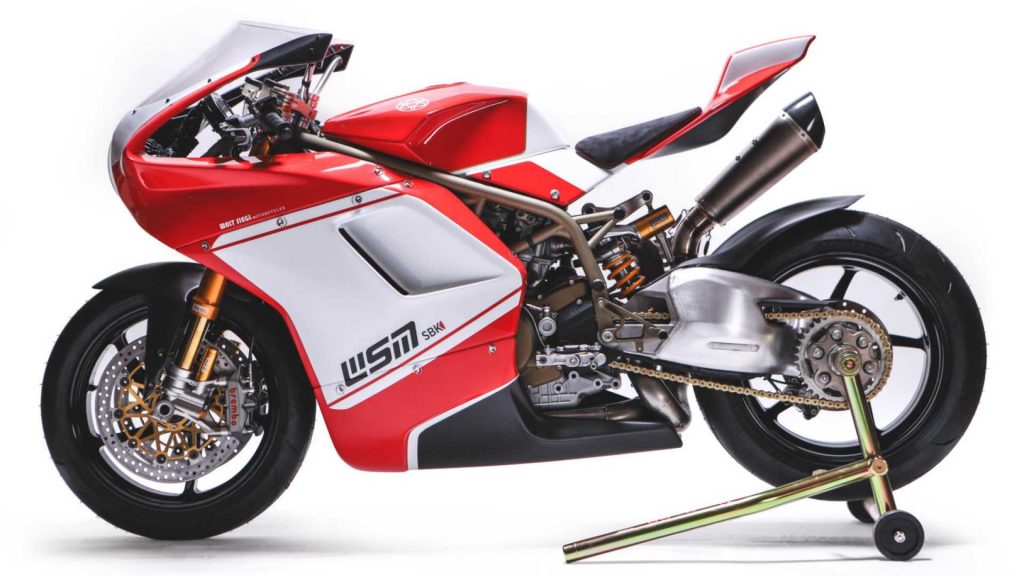 It was due to the 1098 engine that WSM chose the frame and chassis geometry. The SBK uses Öhlins FGR World Superbike forks and Öhlins TTX shock, revalved to WSM's specifications. Brembo Monobloc calipers and discs are obvious choices for the brakes.
WSM used carbon fibre to reduce the bike's weight. Lots of it. The large fairing is entirely carbon, weighing an incredible 4kg. The tail section and its subframe are also made of carbon fibre, weighing a next-to-nothing 0.8kg. The airbox and its intake tubes are carbon fibre, too.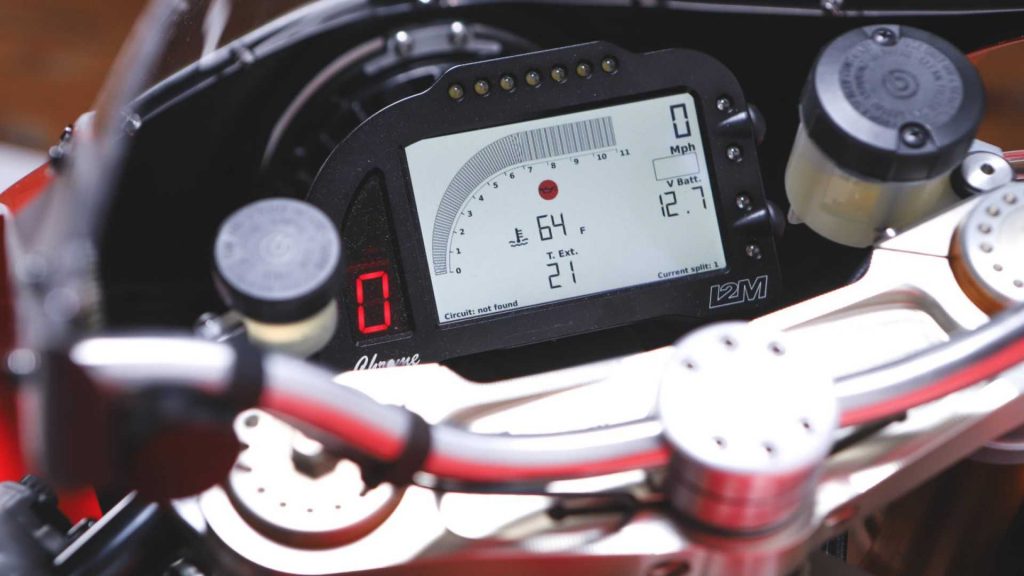 There are certain differences between the air-cooled and liquid-cooled SBK. The former uses BST carbon fibre wheels shod with Metzeler racing slicks, and Arrow titanium mufflers. It tips the scale at 154kg. The "LC" model, on the other hand, is fitted with OZ Racing wheels and Dunlop Q4 tyres. The muffler is from SC Project. It weighs 161kg due to liquid-cooling.