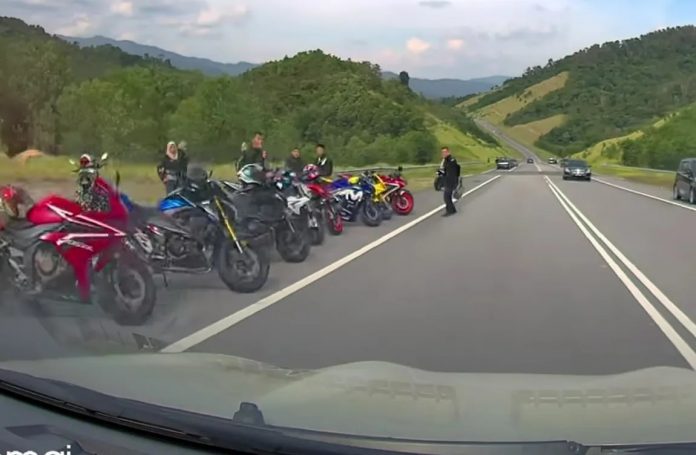 Viral dashcam footage captures angry biker threatening car driver after being honked at along Temiang-Pantai Highway.
Viral dashcam footage shows angry biker threatening car driver whilst on Temiang-Pantai Highway stretch.

Said biker reacted in anger after being honked at for obstructing the road, and appears to hurl an unidentified object.

What transpired after viral footage's end remains uncertain, but clearly this is no way for any biker to act.

Temiang-Pantai Highway stretch has been a popular destination amongst enthusiasts for its Instagram-worthy view.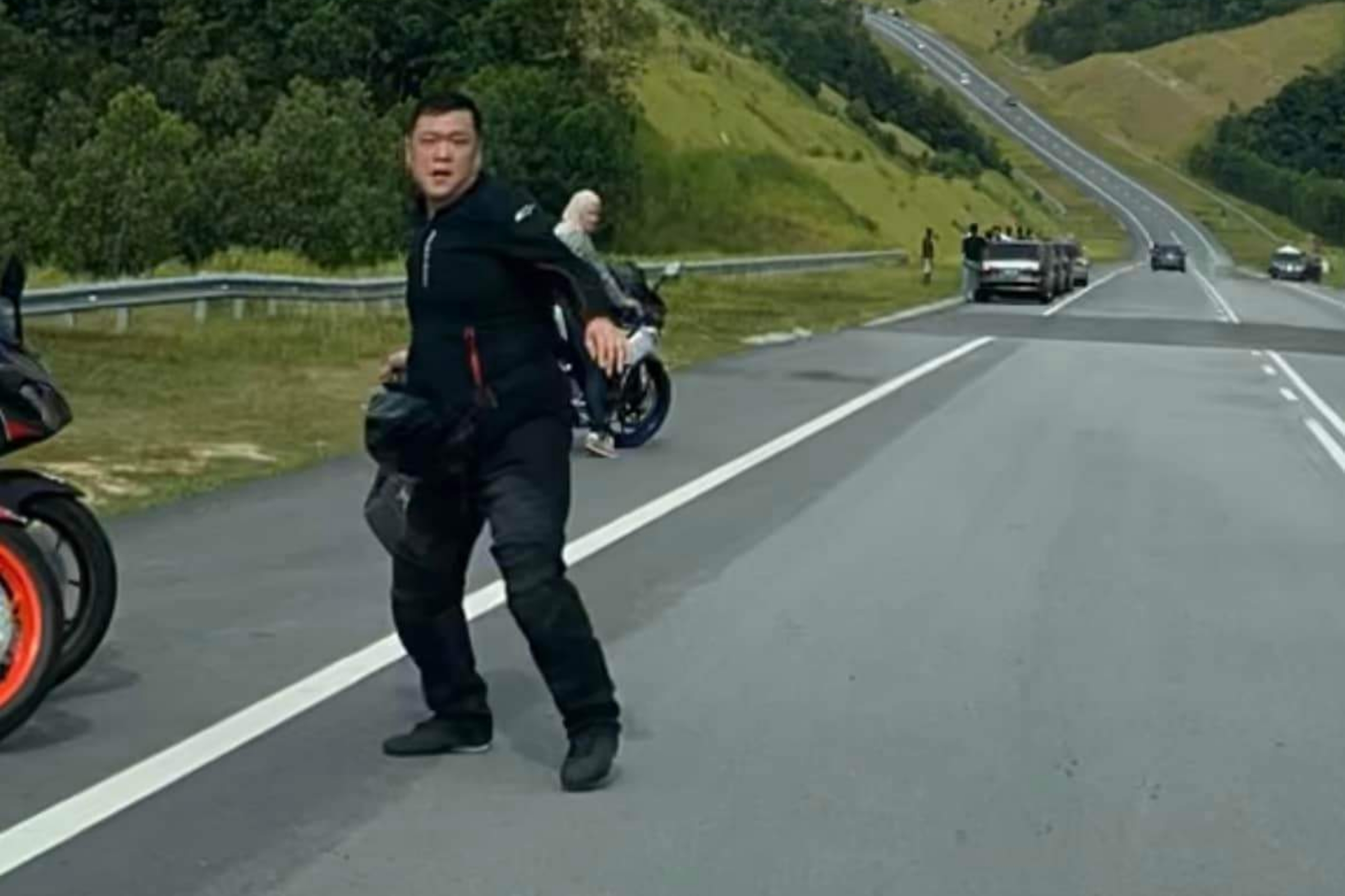 The Temiang-Pantai Highway stretch in Negeri Sembilan stands out as a popular spot for both local motorcycle and car enthusiasts of late. Much of this stems from the pass's Instagram-worthy view that many have likened to being in New Zealand.
However, sometimes, people forget that said stretch serves as a public road first above everything else – not a photo studio. Perhaps the angry biker caught in this recently viral dashcam footage, published by our sister site MotoMalaya.net, forgot that fact.
View this post on Instagram
We have little information regarding this footage, other than what we can obviously see: car driver driving through the Temiang-Pantai Highway stretch, comes across a group of bikers stopped on the emergency lane, sees a biker in the middle of the road, proceeds to honks as a warning to give way.
However, instead of acknowledging the car driver's right of way, said bloke who was honked at responded with anger and appears to threaten the car driver by attempting to hurl an unidentified object in his hand at said car driver. This is the point where the footage ends abruptly.
We are uncertain as to what proceeded after the footage ends, but certainly, many of you will agree that this is not the right way to respond. If anything, the car driver who captured this footage is well within his movement rights.
As for the angry biker, he and his friends ought to acknowledge that they are in the wrong for parking and congregating their bikes in the emergency lane, and the fact that angry biker was in the path of oncoming traffic.
Let this serve as a reminder to all of us that we share the roads with many, and no one quarter has a greater entitlement over the other with it…
UPDATE:
It appears that Negeri Sembilan state police have launched an investigation into this incident. Local daily Sinar Harian confirmed this with Seremban district police chief ACP Nanda Maarof who was quoted in saying that the incident will be investigated under Section 48(1) of the Road Transport Act of 1987 for obstructing traffic, which can entail to a fine between RM1,000 to RM5,000 or a minimum 1-year jail sentence, or both.