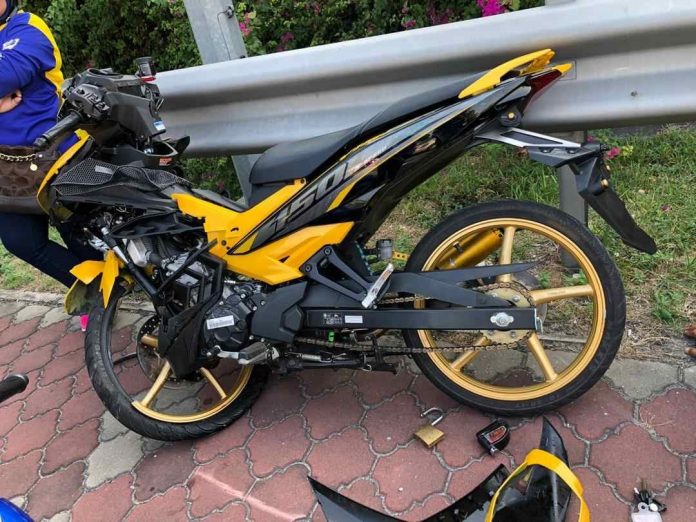 A number of Yamaha Gen Blu Festival participants were involved in accident.

The scary crash was recorded on a dashcam.

The accident was caused by a car.
A dashcam video appeared on social media showing participants of the Yamaha Gen Blu Festival involved in a serious accident. It occurred on the LDP.
It appears that a black Myvi swerved abruptly from the right lane to the left. It's front quarter struck another car which spun the Myvi around.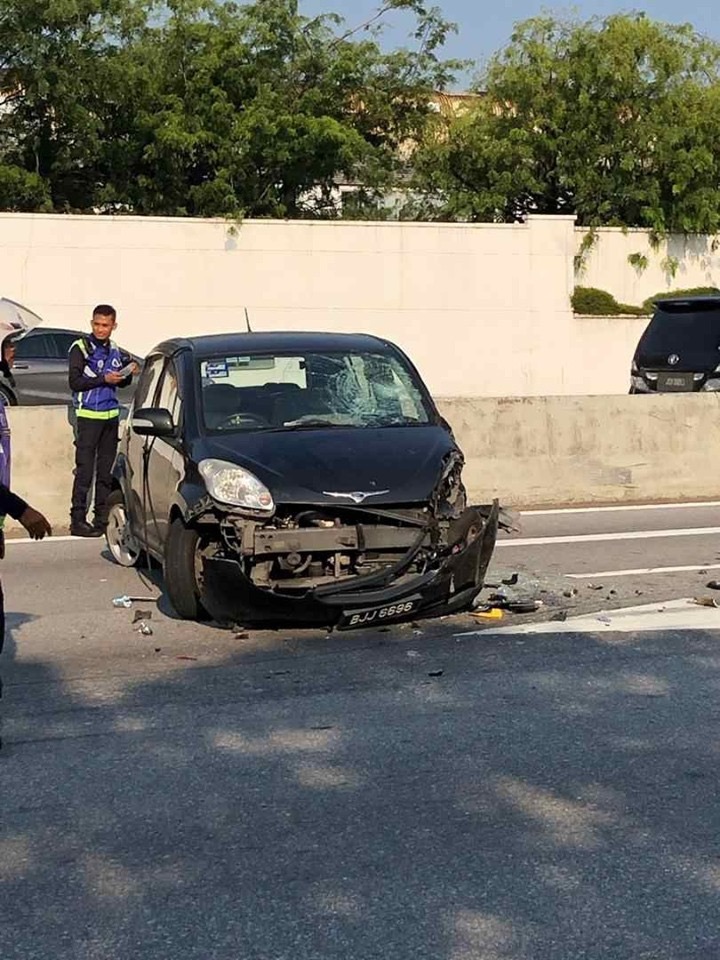 The impact caught a group of riders. The first rider almost it past but was caught by the bumper and thrown off. Two of his following buddies hit the car's front and were flung over. A fourth  rider probably took the biggest impact as he t-boned the Myvi, smashing his head and upper body into the car.
The riders were wearing the T-shirts handed out at the mega Yamaha event we covered earlier today.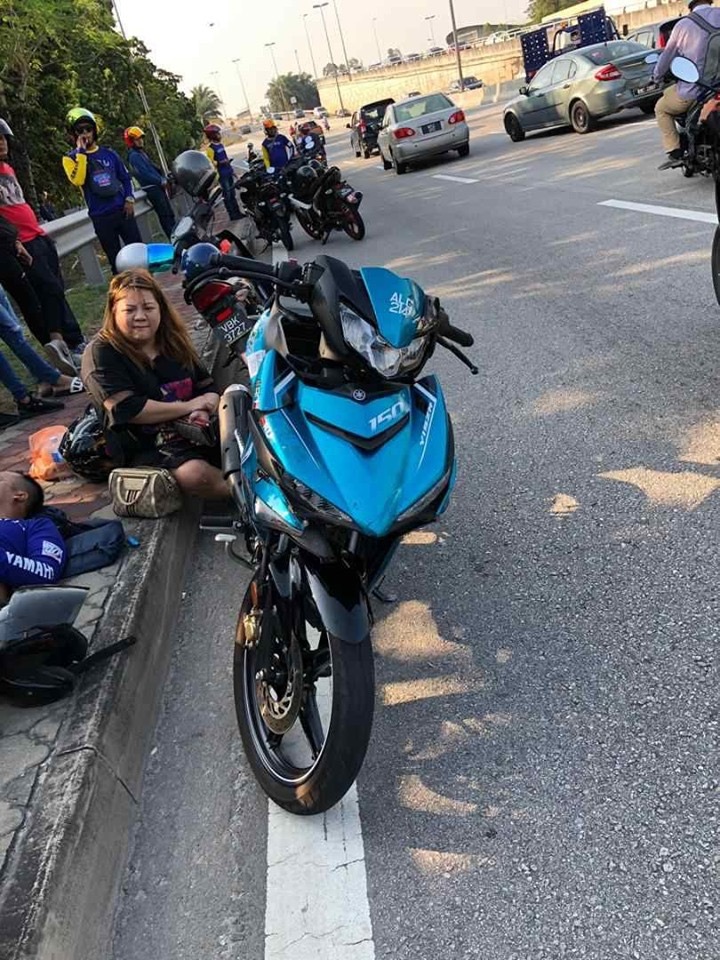 There's no explanation what caused the driver to drive in such a way. There's also no news on the bikers' condition.
Our hearts and prayers are with then to get well soon.
We are alarmed by the increase of such drivers these days. Worse, there were trolls who blamed the entire episode on the riders despite the incontrovertible proof!
Source: Info Roadblock JPJ/Polis