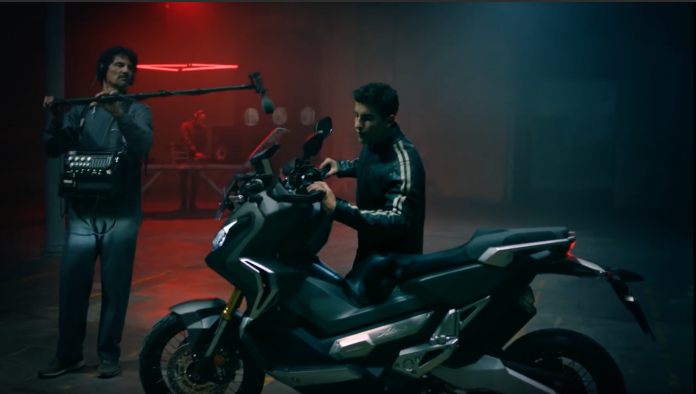 Marc Marquez takes a spin on the Honda X-Adv while DJ Roger Wid records all the sounds.

The sounds were then turned into a techno song.

The Honda X-Adv became Europe's best-selling motorcycle.
Just as Suzuki released the video of ex-GP rider Nobuatsu Aoki taking the new Suzuki Katana out for a spin, now Honda has MotoGP champion, Marc Marquez takes a ride on the Honda X-Adv and gets the sounds turned into music by DJ Roger Wid.
Every of Marquez's move was recorded and turned into music, including zipping up his jacket, unlocking the bike, opening the seat to retrieve his signature Shoei helmet, flipping up the passenger footpegs.
The rider then proceeded to whip the bike into a smoky rolling burnout while it pirouettes around him, while sound technicians hold the microphones to the action.
At the end, all those sounds you and I have grown so familiar with on a daily basis were turned into techno music by the said DJ.
The X-Adv is powered by the 745cc twin-cylinder engine which is also fitted to the Honda NC750X. However, the X-Adv uses Honda's proprietary Dual Clutch Transmission (DCT). The DCT is actually a manual gearbox without a clutch lever.
We've tested and reviewed the bike months ago and found it entertaining, although on the more expensive side. But here's a bit of trivia, the Honda X-Adv became Europe's best-selling motorcycle, even dethroning the might BMW R 1200 GS.
Source: A Ride Apart