Victory Motorcycles is being shut down by parent company Polaris Industries following poor market performance.
American powersport manufacturing powerhouse Polaris Industries just made the shock announcement that it will immediately begin winding down operations in its Victory Motorcycles brand. Reports online by Nasdaq and Reuters plus an official statement by Polaris have confirmed this.
Polaris founded the left-field American motorcycle marque some 18 years ago in Spirit Lake, Iowa. It was initially developed to compete directly against Harley-Davidson following the Milwaukee-based institution's modern day successes.
Polaris Industries' official statement released on its website states that Victory Motorcycles' manufacturing has already ceased with immediate effect. Crucially, the statement also contained the following:
Polaris will assist dealers in liquidating existing inventories while continuing to supply parts for a period of 10 years, along with providing service and warranty coverage to Victory dealers and owners. Today's announcement does not affect any other Polaris business units.
(Click here to read the full announcement.)
According to Polaris, the reason behind the move at shuttering the Victory brand comes largely from the struggle that Victory faced in establishing a profitable market share. Changing consumer preferences plus the strong performance and growth potential of Indian Motorcycle – also owned by Polaris – were also noted as the other driving forces.
For Polaris Industries, the move to axe Victory Motorcycles should allow room for it to restructure its finances and resources in order to keep its other operations running.
Notably, Polaris' commitment in extending care for current Victory Motorcycles owners seems reassuring. Owners should have little to worry about as they can expect full parts availability for at least 10 years along with service, warranty coverage and other necessary support from dealers who opt to remain apart of the group still.
In the UK, MCN reports that all existing UK-based Victory dealers also act as outlets for sister brand Indian, meaning owners will likely use their supplying Victory dealer as their first go-to place. However, each dealer will decide based on their unique circumstances and customer base, with some may opt to provide owners with its services for 10 years or more.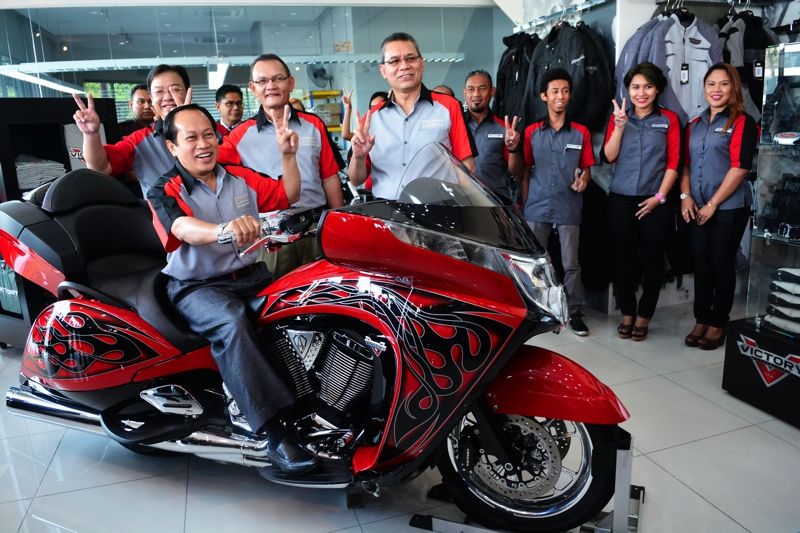 The same plan could be implemented here in Malaysia given that both the Polaris-owned Victory and Indian brands are officially imported and distributed together by a single firm called Harmony Fabulous Sdn Bhd – a subsidiary of local automotive conglomerate Naza World Group of Companies.
We will try our best to get in touch with the local firm and garner an official reaction. We'll have more as soon as we get in touch with the local firm.