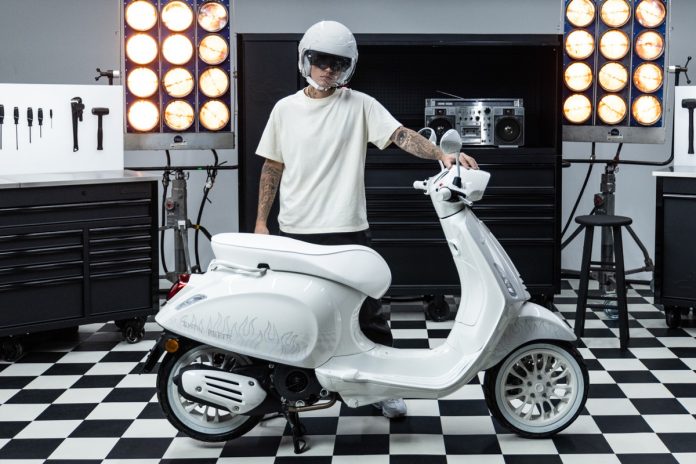 Italian scooter marque Vespa and Canadian superstar Justin Bieber collaborate to create unique limited edition Vespa Sprint.
Vespa teams up with superstar Justin Bieber for a limited edition Sprint model line.

JUSTIN BIEBER X VESPA will be available for bookings online starting April 20.

Singer adds his unique touch to things via all-white aesthetics and drawn on flames.

Each purchase includes a matching helmet, bag, and a pair of gloves.

Will this finally make a 'Belieber' out of you?
It's widely known that Canadian superstar Justin Bieber is huge fan of motorcycles in general, arguably with impeccable taste too – just see the Scrambler Ducati featured in his 'Hold On' music video. However, there's much to be said about his recent collaborative endeavour with Vespa.
The iconic scooter brand announced this week that it has teamed up with Bieber to create a new limited edition line of its square-lamped Sprint model that boasts a unique design touch personally 'ideated' by the singer songwriter.
Besides it's 'monochrome' all-white aesthetics (including the seat saddle, grips and wheels), what really sets the JUSTIN BIEBER X VESPA Sprint special apart are the drawn-on flames. "Ultimately the goal in creating and designing is always to put your own unique spin on things", said Bieber about it.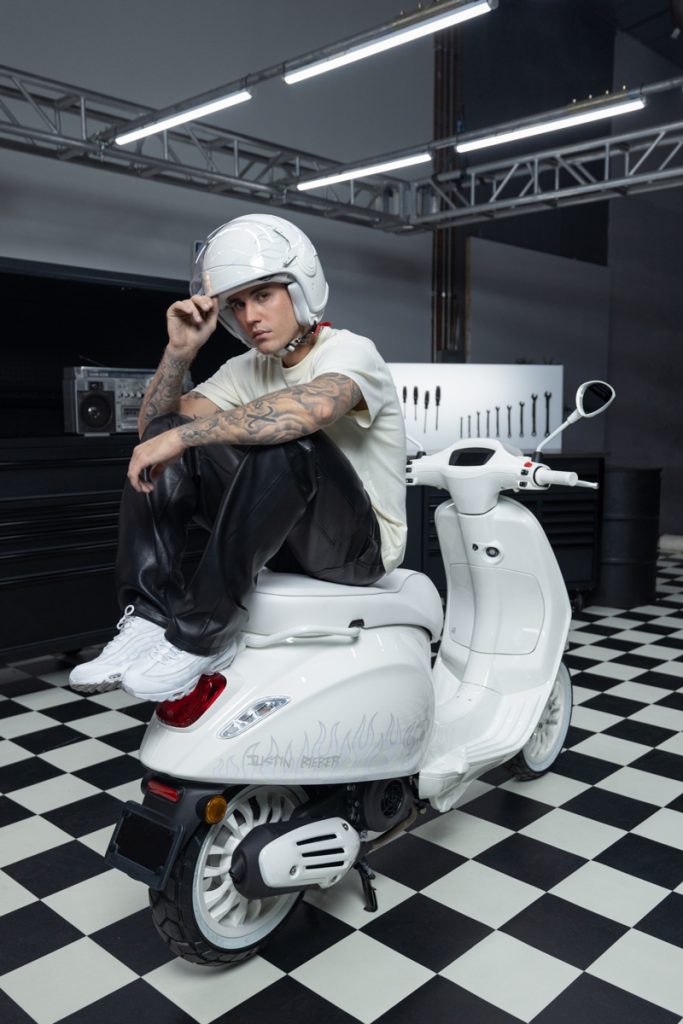 "I love Vespa, and to partner with such a classic brand is so cool. Being able to express myself, whether it's through art, music, visuals, or aesthetics, being able to create something from nothing – it's a part of me," added the superstar further about his collaborative effort with the Italian scooter marque.
The JUSTIN BIEBER X VESPA Sprint will come in 50cc, 125cc and 150cc forms, according to the firm. Also, included with the purchase of each is an accessories package comprised of a matching all-white and flame-emblazoned jet helmet, a pair of gloves, as well as a bag for it all.
Apart from the design, much of the recently revised Sprint model that this special underpins remains unchanged. Highlights include a multi-function digital TFT full-colour dash display with connectivity features, as well as full-LED lighting amongst the highlights.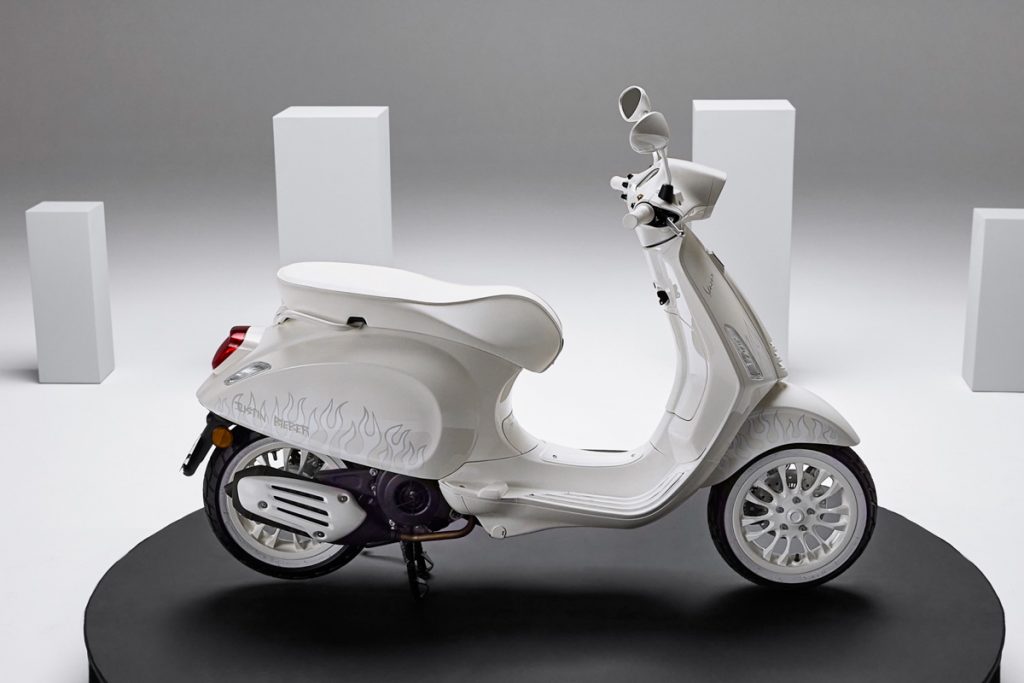 Though planned as a limited edition special, Vespa did not indicate just how many will be made, but did confirm that it will begin taking reservations from April 20 onwards online via a dedicated landing page.
What do you folks think of this special Vespa by Justin Bieber? Will this finally make a 'Belieber' out of you?