AGV Pista GP-R, 100% Carbon Fiber shell

Winter tribute to his hometown, Tavullia
As we all know, the first official winter test session this year was conducted over at the Sepang International Circuit (SIC) for three days from 30 January 2017 until 1 February 2017. Like every other winter test, the fans were keen and excited to have a look at what will be the special design of their beloved rider and 9 times MotoGP World Champion, Valentino Rossi.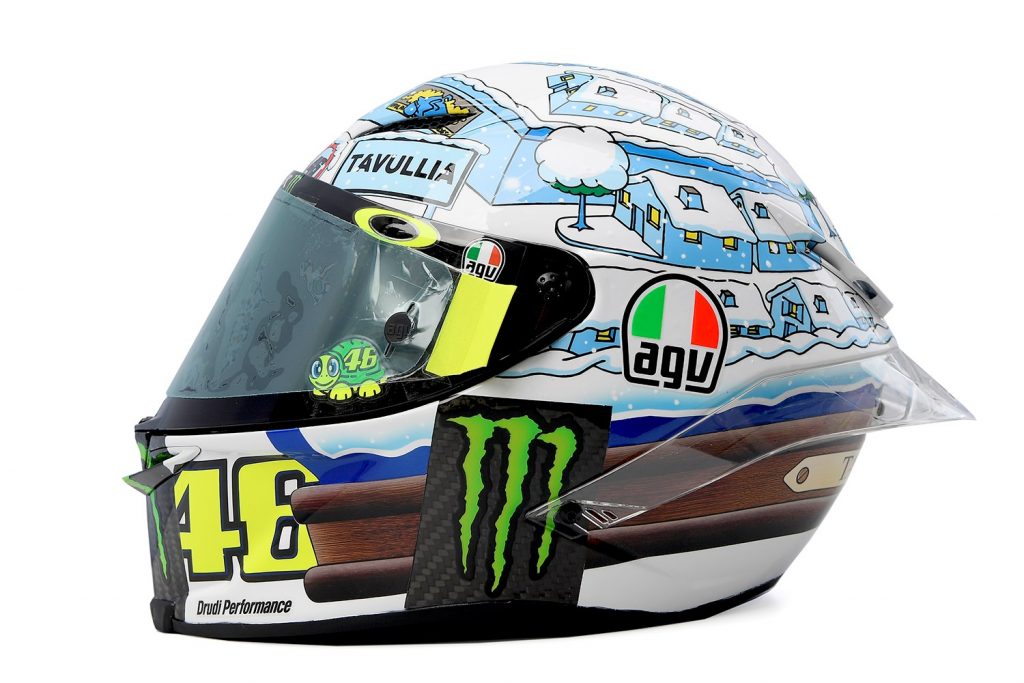 The helmet was designed by none other than Alberto Drudi from Drudi Performance. Alberto is a close personal friend of Rossi and has been designing the "People's Champion" for quite some time now. This year, the design was a winter and snowy scene of Rossi's lovely hometown, Tavullia. The livery shows the houses in Rossi's home town covered in snow but that couldn't have been further away from the scorching 35° Celcius over at Sepang International Circuit.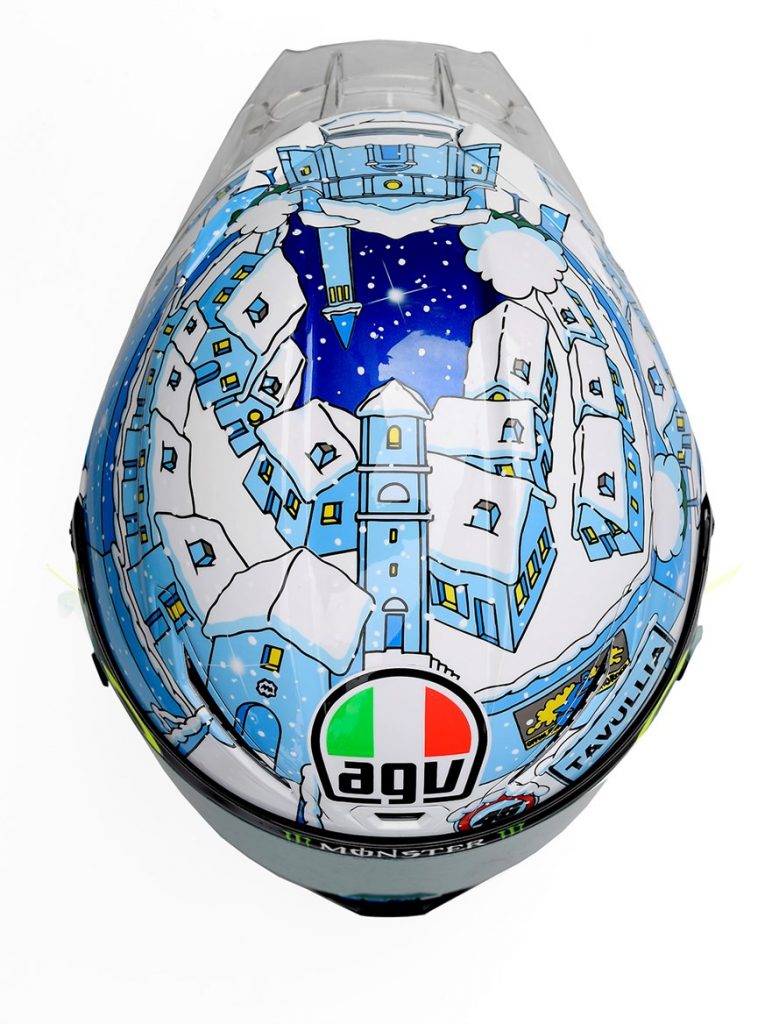 The AGV Pista GP-R was specifically designed for the rider himself through intensive and extreme standards. Based from the specs of the lid, it is definitely the ultimate track helmet to date. The biggest evolution made to the Pista is the integrated hydration system after working with a number of top riders by improving the tube routing to reduce any form of distraction with unrestricted hydration while on the track.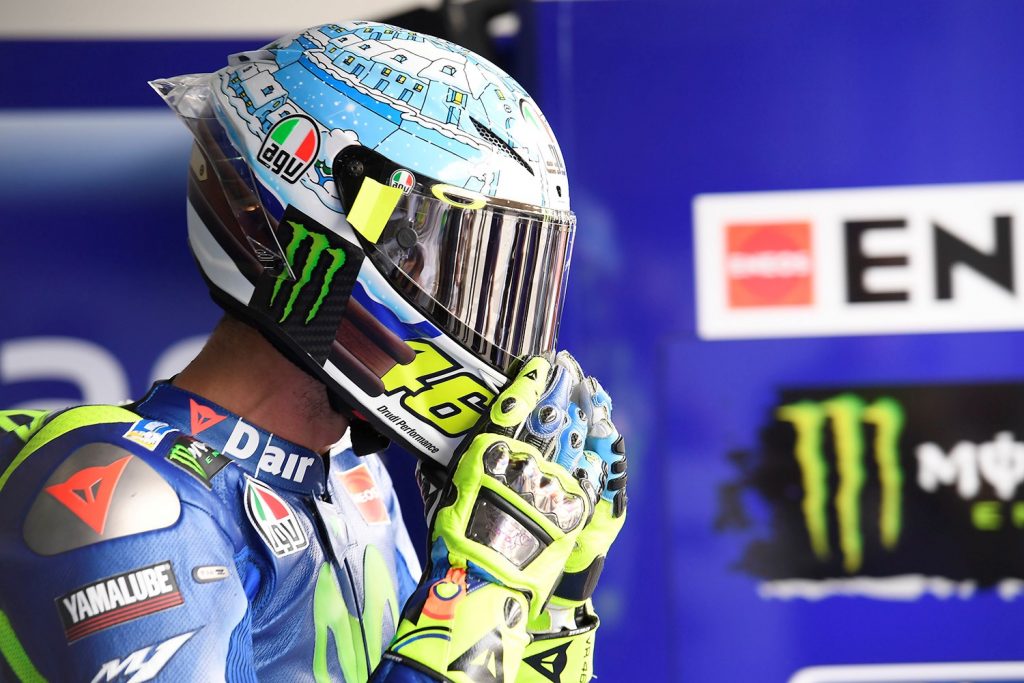 The new Pista GP-R now comes with an even more aggressive "biplano" multiple-wing spoiler to maximize aerodynamic performance and add stability at high speed. The shell is made from 100% carbon fiber with a combined weight of 1,049grams. The compact design is to ensure minimal impact energy to the collarbone and the interior has been updated for added comfort.
This is the most extreme helmet for track use and the price will be eye-watering as well. The basic price for the AGV Pista GP-R in the US starts at 1,400USD, which is around RM6,200! The premium pricing of the GP-R comes with all the advancements made from years of experience in MotoGP and of course from probably the Greatest Rider of All Time (GOAT), Valentino Rossi himself.
To know more about the AGV Pista GP-R helmet, you can watch the video in the link below.