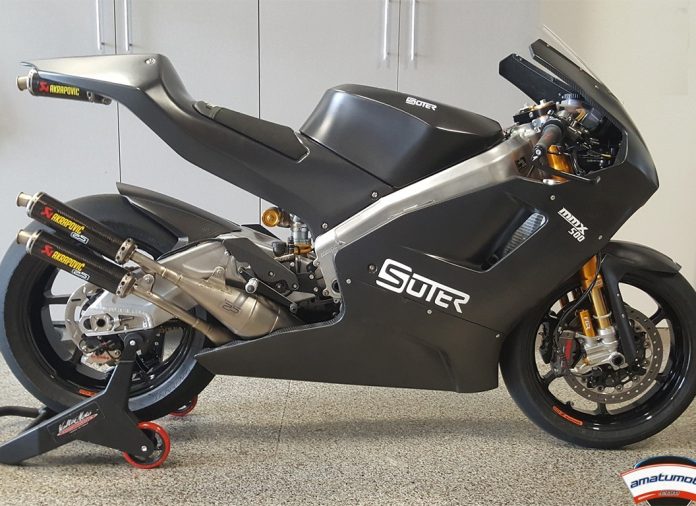 The Suter MMX 500 is a two-stroke, V-Four racebike built between 2017 to 2018.

It is a real two-stroke racer, designed from the ground up.

The company built only 99 MMX 500.
This writer needs a new year resolution soon. I ought to stop smoking. Well, that was before I came across this used 2017 Suter MMX 500 two-stroke racebike for sale on a site which lists rare sportbikes.
We reported about the Suter MMX 500 before (please click here for more details). To rehash, Eskil Suter and his bunch of guys who thought about giving up smoking 2T exhaust fumes but never did. So they built this bike.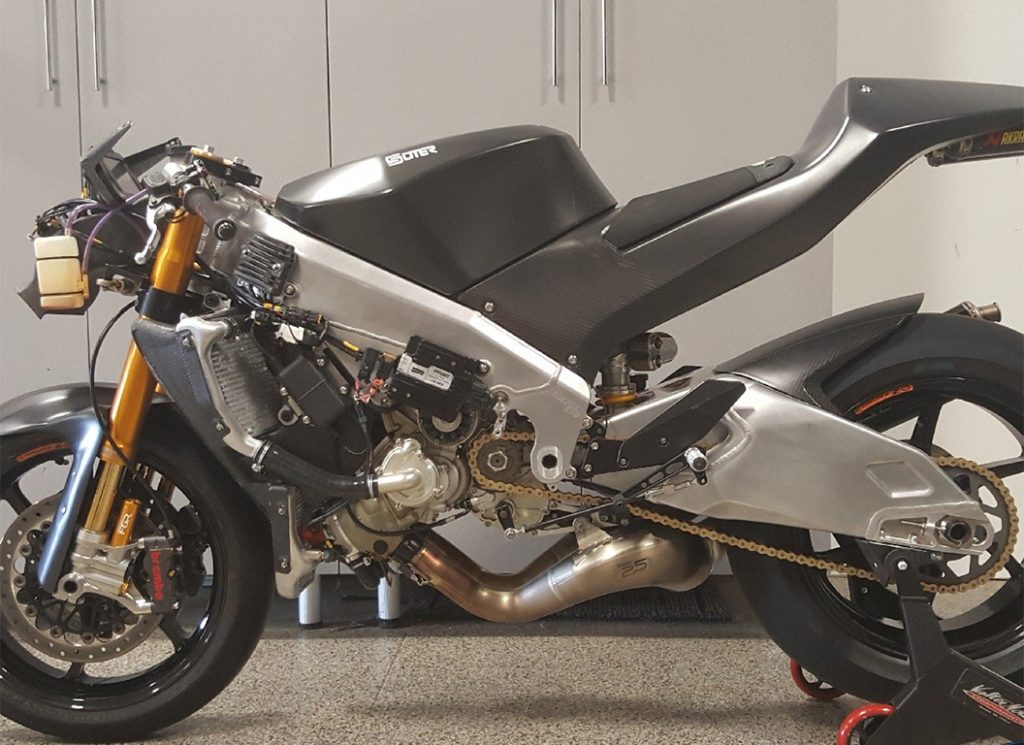 This isn't some donor engine stuffed into the company's frame like a Christmas turkey, either. The MM X500 is THE real thing. (Suter is a frame specialist and used to race in Moto2. They made the BMW S 1000 RR HP4 Race's swingarm.)
The V-Four engine actually displaces 576cc, compliments of its undersquare (long-stroke) 56.0 x 58.5mm (bore x stroke) cylinders. Suter chose the arrangement to provide the bike more midrange punch. The engine is based on the Swissauto/MuZ500 raced by Suter in 1998 and 1999. It has two counter-rotating crankshafts.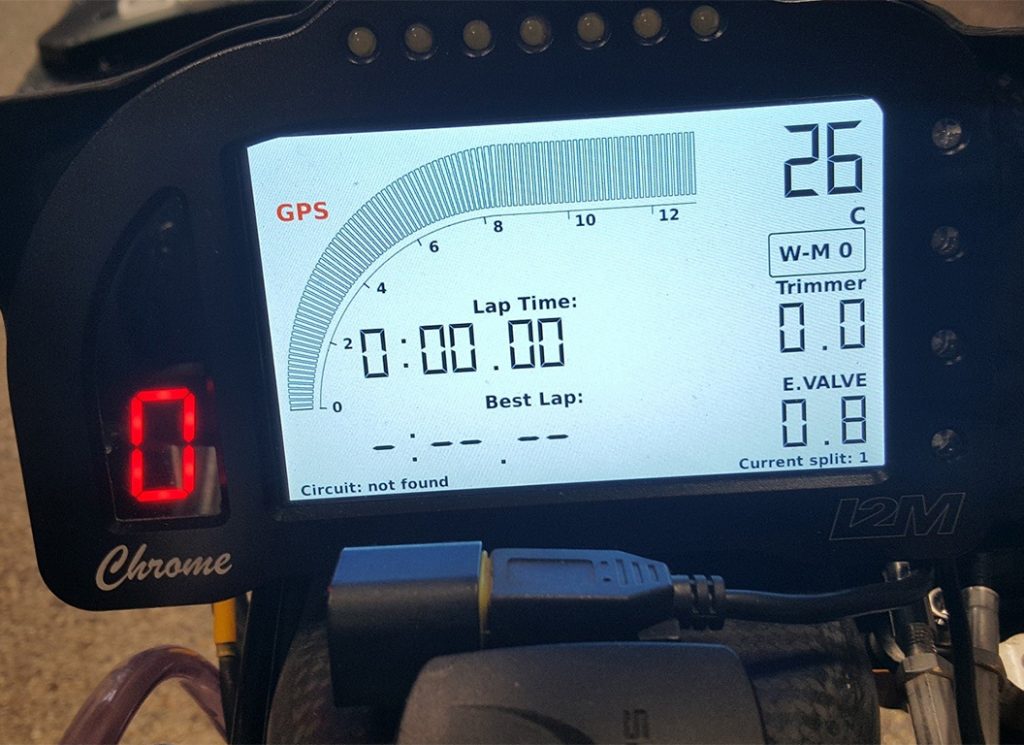 Electronics and fuel injection are modern items. All the better in trying to tame a 195 bhp beast which weighs only 127 kg. Otherwise, the rider would be launched into lunar orbit!
Got USD 115,000 lying around? Of course you do. Just forget about sending your kids to college or university and sell the house. They're just small sacrifices compared to this bike. Only 99 were ever built.
As for my new year's resolution, forget about giving up smoking. I should comb more sites like this one!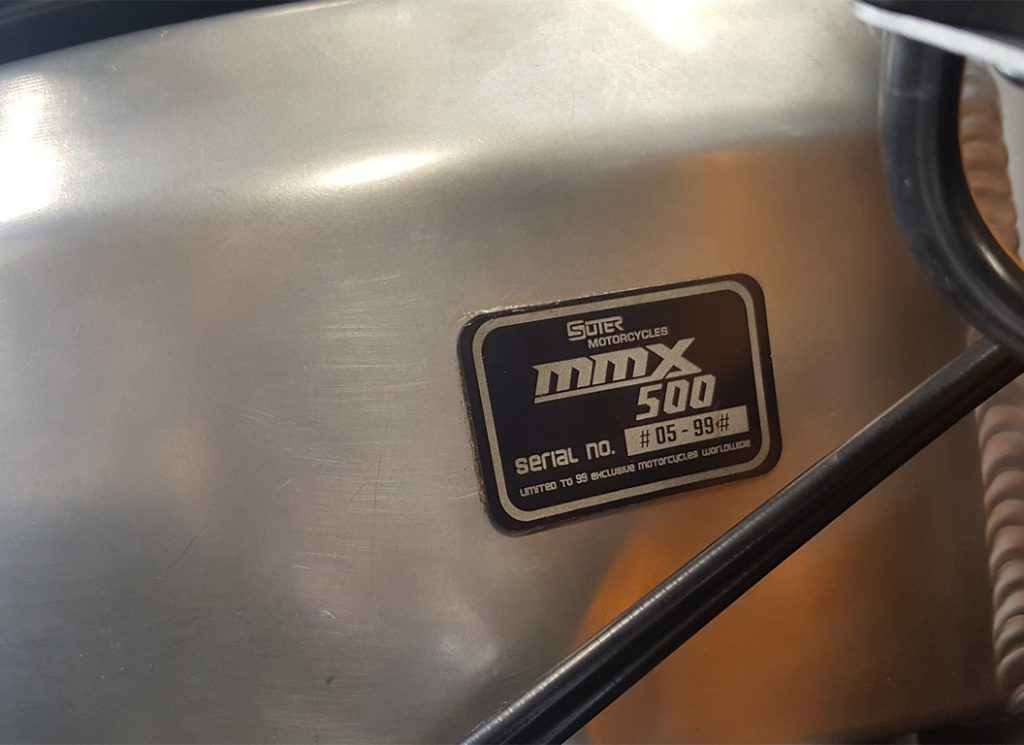 Source: raresportbikesforsale
Pictures: raresportbikesforsale