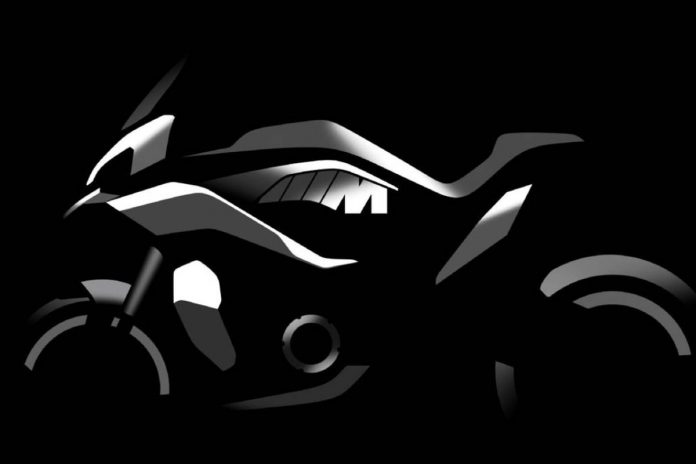 BMW Motorrad has set the stage for an exciting reveal, dropping a teaser image on May 30, 2023, leaving fans eager to uncover the identity of the new bike. Speculation is rife that the highly anticipated model to be unveiled on June 6 is none other than the M 1000 XR.
BMW latest teaser confirms the arrival of the high-powered M 1000 XR. 
The M 1000 XR spotted at the 2023 IOMTT. 
The teaser image features a black-and-white profile, depicting a stylized drawing that unmistakably bears the distinct XR appearance and prominently displays the iconic M logo on the tank. With such clear visual cues, it comes as no surprise that enthusiasts are placing their bets on the M 1000 XR.
Adding fuel to the fire, BMW Motorrad accompanied the image with a caption inviting followers to guess the forthcoming surprise and announcing the unveiling time as 5 p.m. CEST on June 6. The hashtags #MakeLifeARide and #NeverStopChallenging further amplify the anticipation surrounding the announcement.
In a remarkable coincidence, the 2023 Isle of Man TT commenced on May 29, and BMW is participating with a factory effort. Renowned riders Peter Hickman and Josh Brookes, alongside the FHO Racing BMW team, are racing factory-outfitted M 1000 RRs in both the road racing and British Superbikes series.
Fueling speculation further, a video captured Peter Hickman performing a test run at the Isle of Man TT, presumably astride the forthcoming M 1000 XR. Several up-close photos of the highly anticipated machine have also emerged, tantalizing fans who eagerly await its official unveiling.