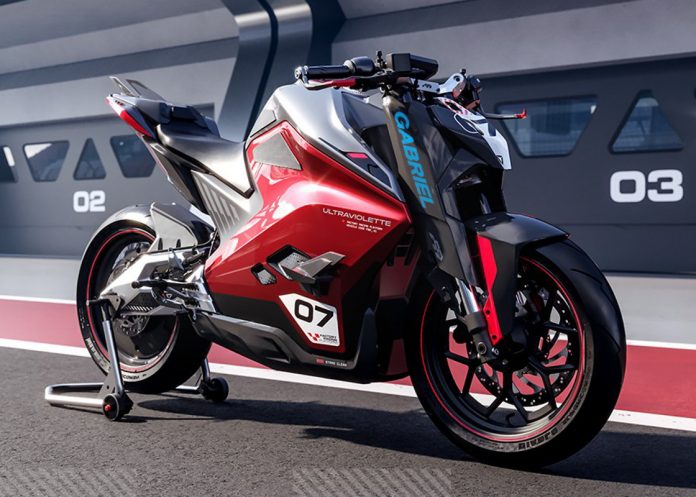 Indian electric mobility company, Ultraviolette made headlines when it introduced the futuristic-looing F77 roadster which subsequently blew the brand awareness.
Interestingly, Ultraviolette does not plan to stop there, instead the company made another bold step at this year's India Auto Expo by unveiling the F99 factory racing platform.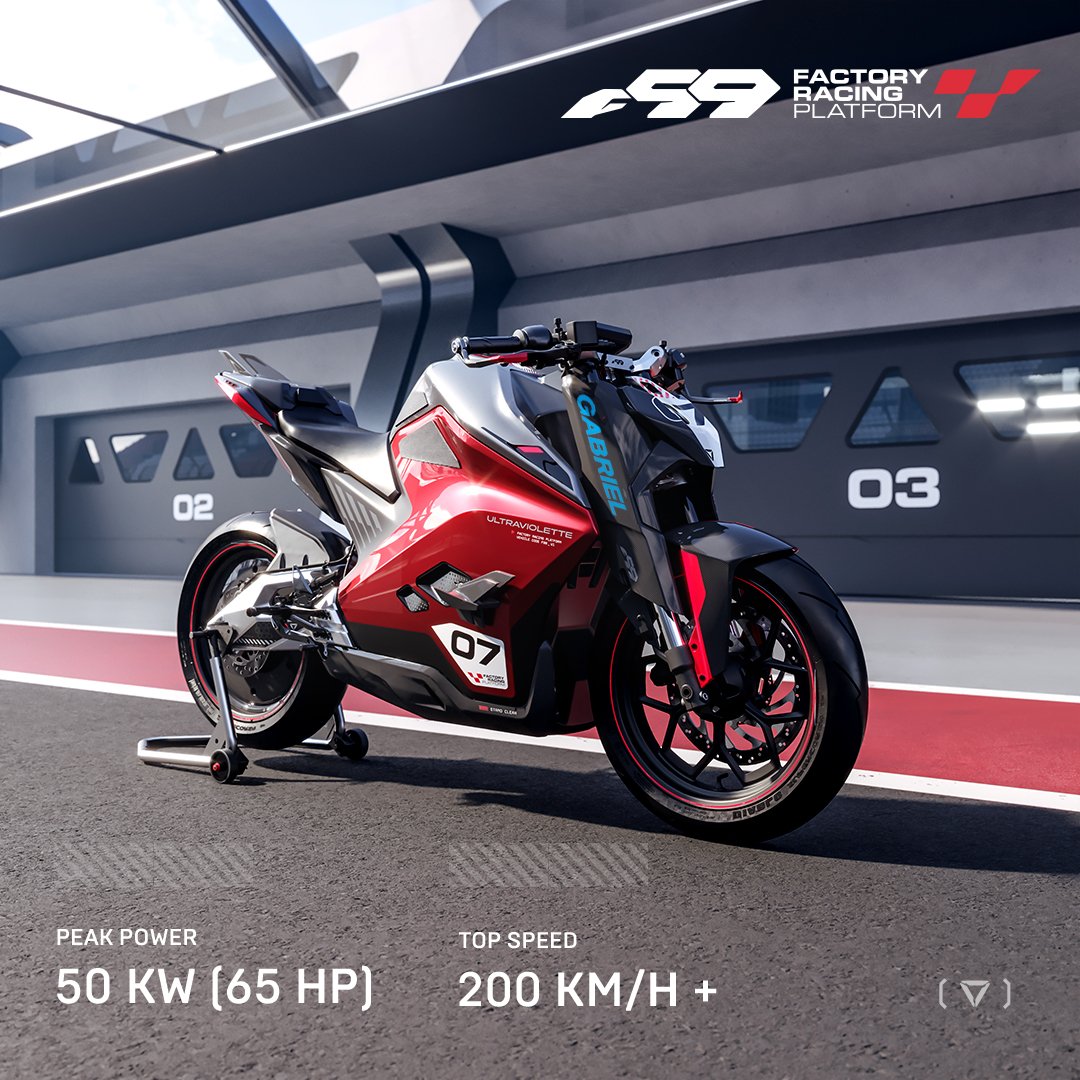 Despite its race-ready bodywork, the F99 borrows much of its design from the road-legal F77. However, while the F77 features the standard 60V system, the F99 boast a 120V powertrain. 
Thanks to the bigger and more powerful mill, Ultraviolette claimed that the F99 makes 65hp and able to hit a max speed of 200km/h. 
Ultraviolette also fitted the F99 with MotoGP-inspired winglets on the side fairings and rear tail. As a track-only machine, the F99 also replaces the headlamp with a face plate to improve aerodynamics.
Other notable components includes a carbon fiber bodywork and a single-seat configuration.
According to Ultraviolette, the F99 marks the company intentions to enter a race in the coming years.