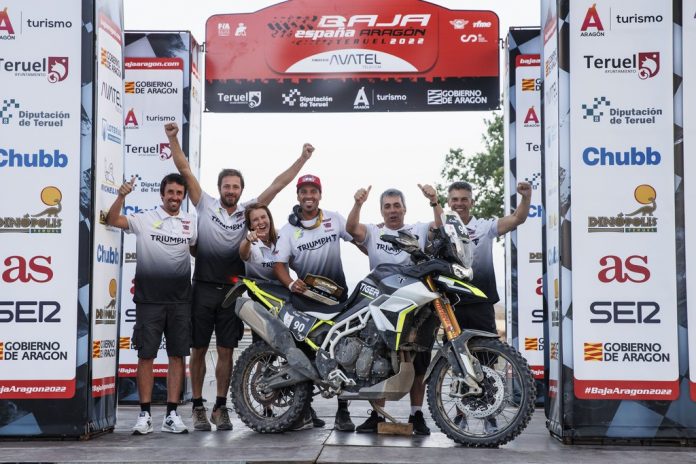 Triumph Motorcycles showed class at the 2022 Baja Aragon by winning the Trail category with Ivan Cervantes aboard the Tiger 900 Rally Pro.
Ivan Cervantes rode the latest generation Tiger 900 Rally Pro.
The Trail category is a new class introduced alongside Trail-Max for the 2022 edition.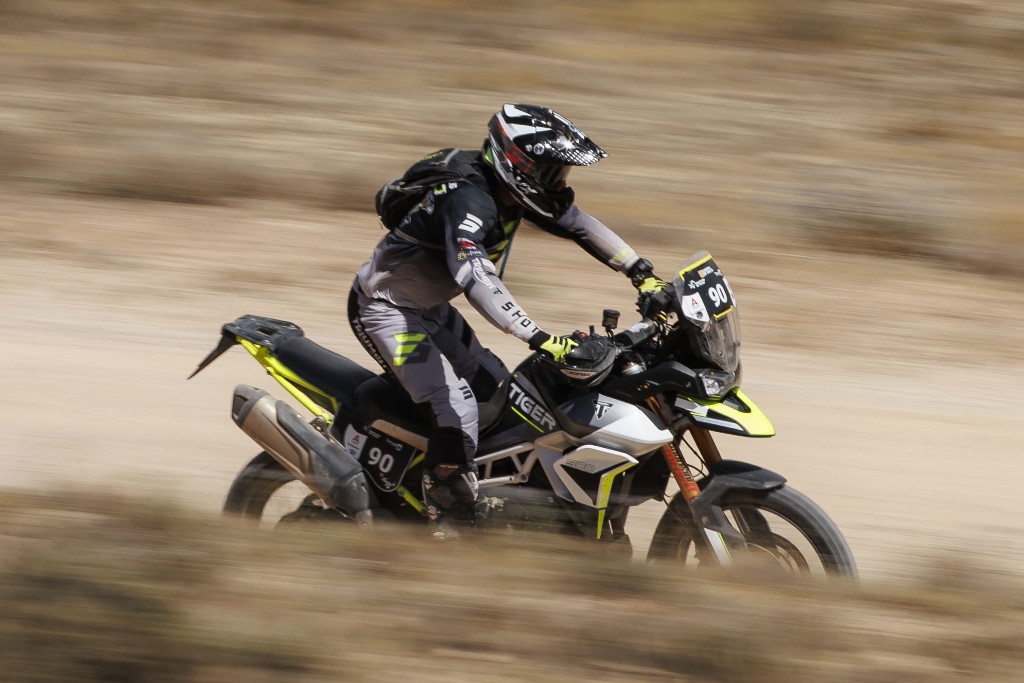 It was a maiden win for Triumph in the new Trail category, which saw Cervantes take home the winners medal riding the Tiger 900 Rally Pro.
Although the Baja Aragon was Cervantes' second appearance with the Tiger 900 Rally Pro, it was his first rally-style competition with the middleweight adventure bike.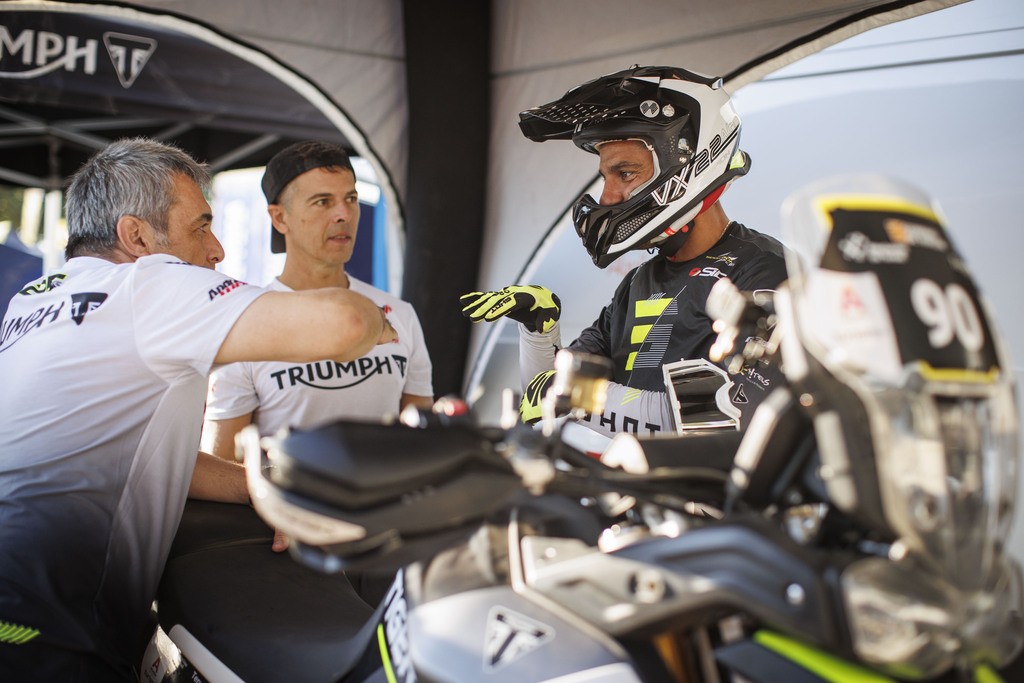 "We came to the Baja Aragón with a clear goal, which was to win the new Trail category on the Tiger 900 Rally Pro.
"Our greater ambition was to finish as high as possible in the overall rankings, where people have been amazed at the pace we have taken with the Trail. We are proud to have done a great job, and I believe we have given everyone a lot to talk about." said the 40-year-old Spaniard.
The Trail category was new for 2022 along with Maxi-Trail, which saw Joan Pedrero win the event riding on board the Pan America 1250.
The Baja Aragon isn't just a platform for Triumph to test out the Tiger 900 Rally Pro but also signalling the company's intention to enter off-road racing. Also, it is in line with the company's soon-to-be launch motocross and enduro range.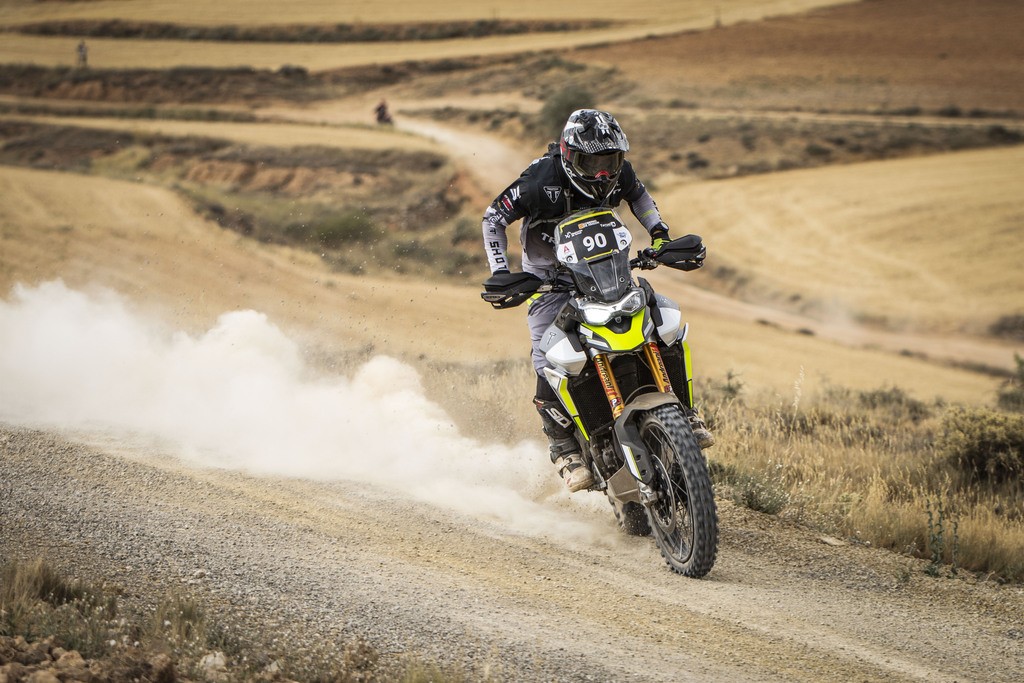 "Once again proves that Triumph is here in off-road racing – and is here to stay. We chose this race because in the future we plan to come here with the Enduro project, and of course we plan to succeed." added Cervantes.