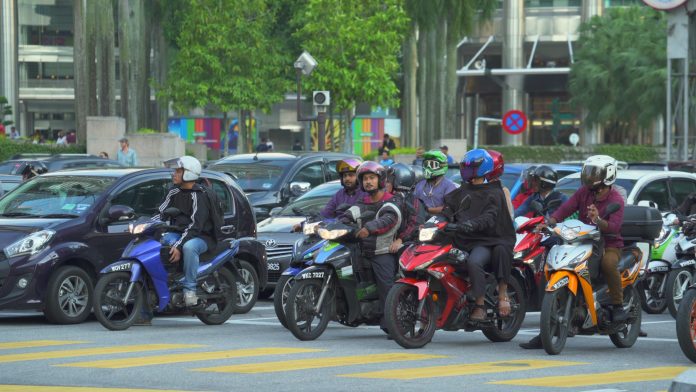 Transport Minister YB Anthony Lake said it will be impractical to ban kapchais.

He stressed that it makes up the majority of motorcycles in Malaysia.

The call to ban the type of motorcycle outright was met with outrage.
The Transport Minister, YB Anthony Lake responded to demands that kapchais should be be banned, saying that it would impractical to ban them.
"There are non-governmental groups related to road safety that wants a ban on kapchai motorcycles," he said.
"But we have to look at it practically as a vast majority of the estimated 16 million registered motorcycles are kapchai motorcycles."
"Many would be affected if we ban the motorcycles today and my view is that it would be difficult to impose such a ban," he said when answering a supplementary question raised by Datuk Seri Fadillah Yusof (GPS-Petrajaya) in the Dewan Rakyat on Tuesday (Oct 29).
The suggestion to ban kapchais was made by an individual with MIROS (Malaysian Institute of Road Safety). It drew instant flak throughout Malaysia.
Click here to read "Safety activist" Recommends to Ban Kapchais
MIROS scrambled to release a press statement, distancing themselves from the what the individual suggested, saying that it was a personal statement instead of stance adopted by the agency.
YB Loke also stressed that there's no plan to ban kapchais despite encouraging the switch to electric scooters. There are also no plans to ban them on highways, but dedicated motorcycle lanes will be built as part of the 12th Malaysia Plan.