Looking for a Kawasaki group to join? Here are some of the top Kawasaki motorcycle clubs in Malaysia.
Some of the most active Kawasaki groups in the country are the Kawasaki Owners Group (KOG), Wilhin Motor Group and Welly Advance Bikers.
Other honourable mentions are the Kawasaki Lady Bikers, Z800 HaVoC, ZX-6R / ZX-10R Community Malaysia, Z250 Malaysia, Z900 Malaysia Owners and many more.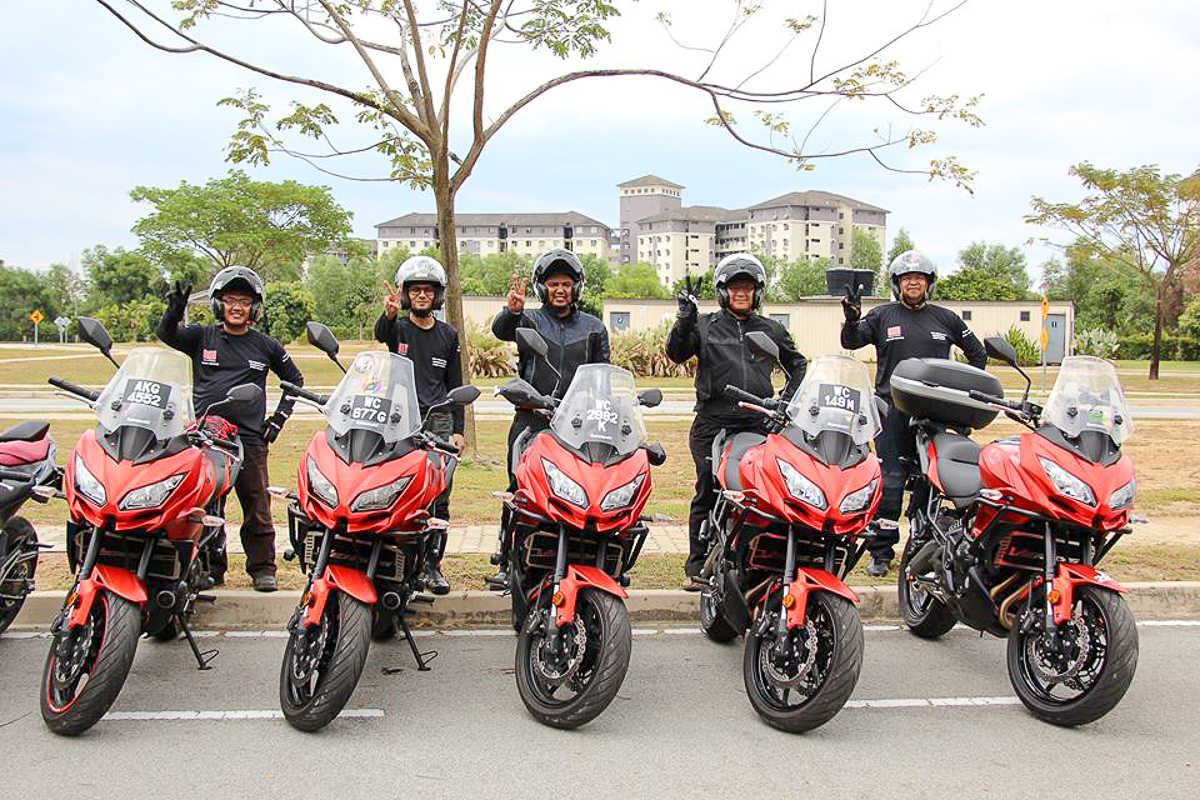 Those weekend rides are never complete without a leisure ride to your favourite hangout spot to have some lovely breakfast or lunch. However, these places are nothing special without the companionship of all the lovely riders and bikers from the respective motorcycle groups.
It's hard to deny that all rides are made better if you participate with a group of folks who have the same interest and style as you do, right? Today, we're going to look at some of the top Kawasaki motorcycle clubs that have been established here in Malaysia.
One of the biggest and most active when it comes to rides and participation with the Kawasaki Motors (Malaysia) Sdn Bhd (KMSB) is the Wilhin Motor Group. These boys and girls are always coming up with fun and interesting things to do when it comes to motorcycles.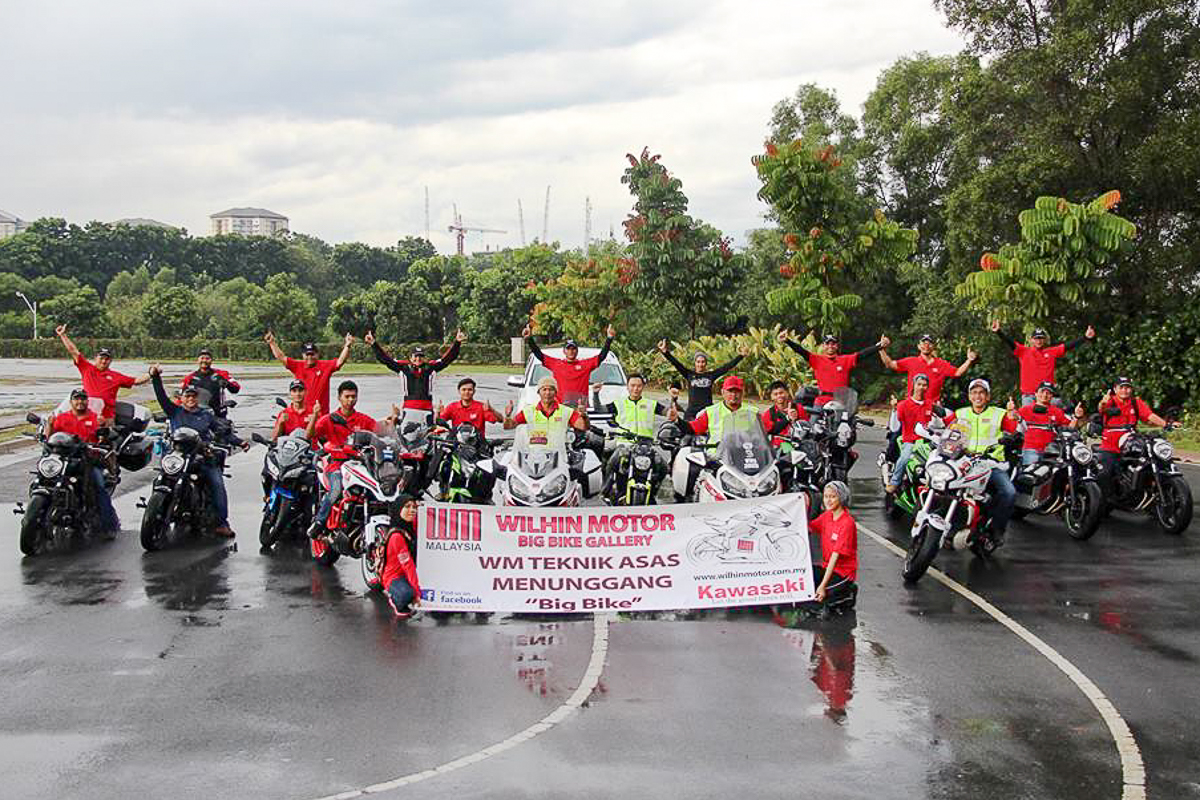 Apart from the usual breakfast ride and TTS (Teh Tarik Session), they even organised a riding clinic focusing on proper basic riding techniques when it comes to big bikes. It's not every day you get to see a Kawasaki authorised dealer being so proactive in their after-sales department.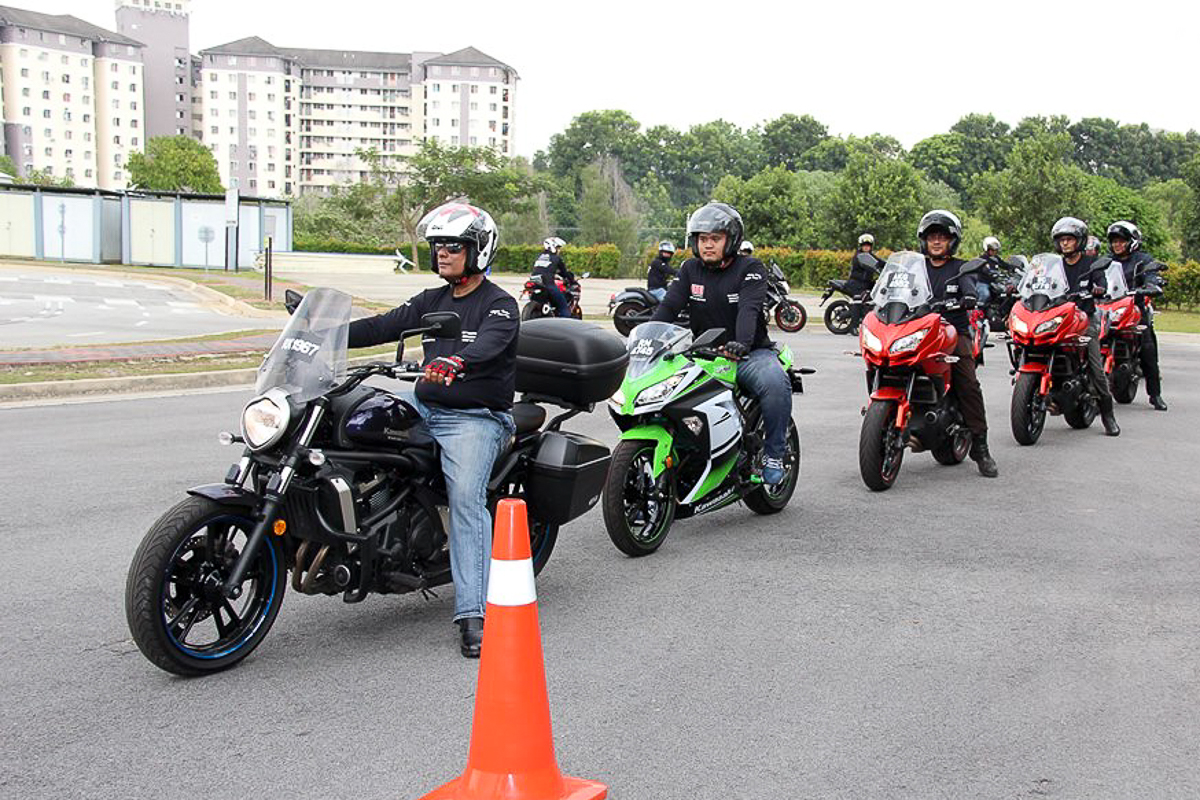 Another big group in the Malaysian Kawasaki scene is folks from the Welly Advance Bikers group. They are based on an authorised Kawasaki dealer located in Batu Caves where on any given Sunday no matter rain or shine, you are most likely to meet or see one of them cruising down the roads.
Known for their charity work, Welly Advance is one of the more active groups that regularly participate in anything that KMSB has planned. From rides to help out multiple nations to organising Hari Raya open houses for orphanages, joining the Welly Advance family will ensure that you'll enjoy yourselves physically, emotionally and spiritually.
The Kawasaki Owners Group (KOG) is also a frequent participant in events conducted by the principal KMSB. From dinners to launches or anything Kawasaki related, the folks from KOG will make sure that they make their way to the event grounds no matter rain or shine.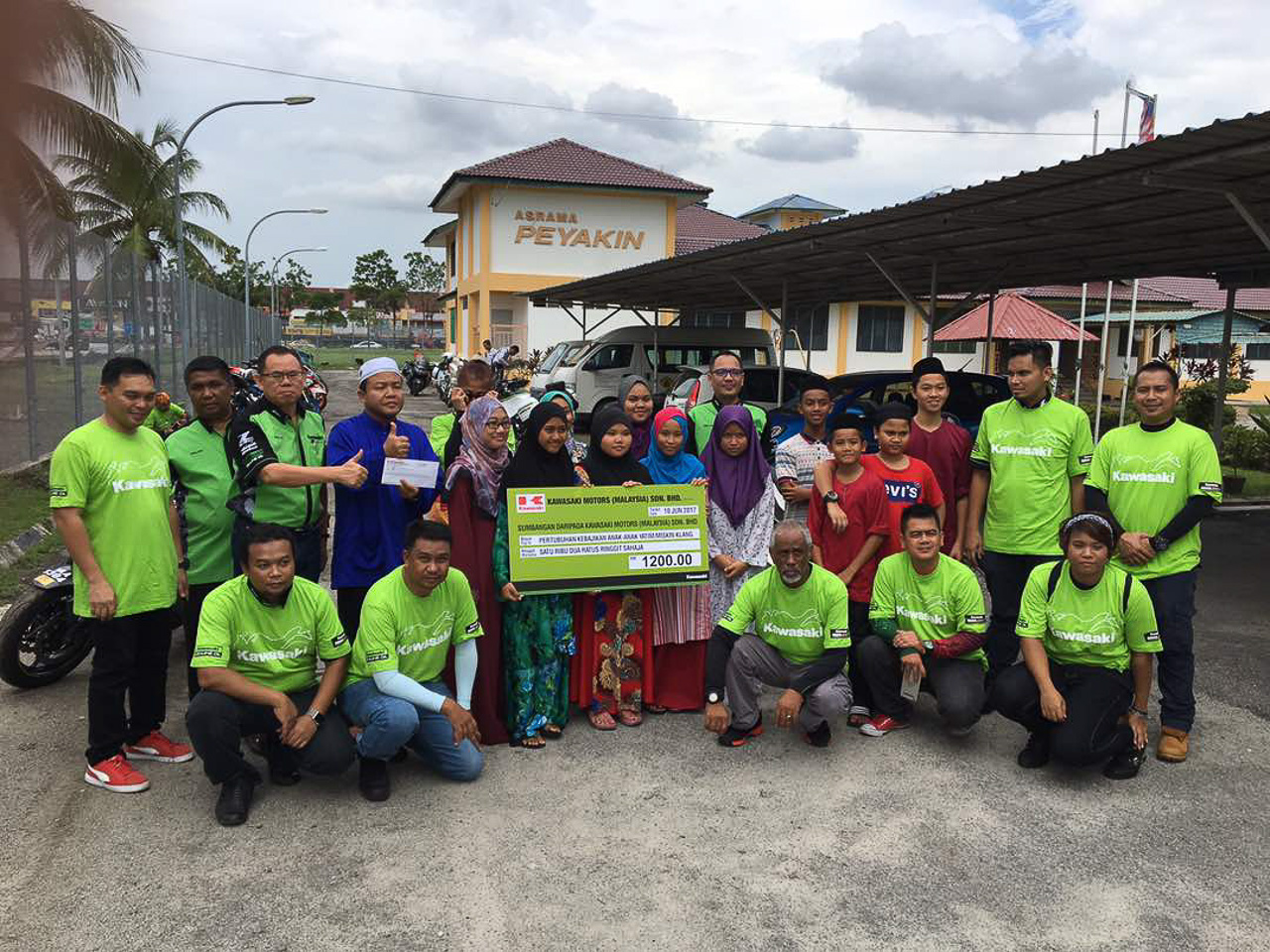 One prime example was during the fasting month not too long ago where KMSB together with KOG cooked up a huge batch of bubur lambuk (savoury rice porridge) to be given out to orphanages, fire stations, police stations and the homeless around the Klang Valley area. They even managed to collect a huge sum of funds to be donated while cooking up the porridge!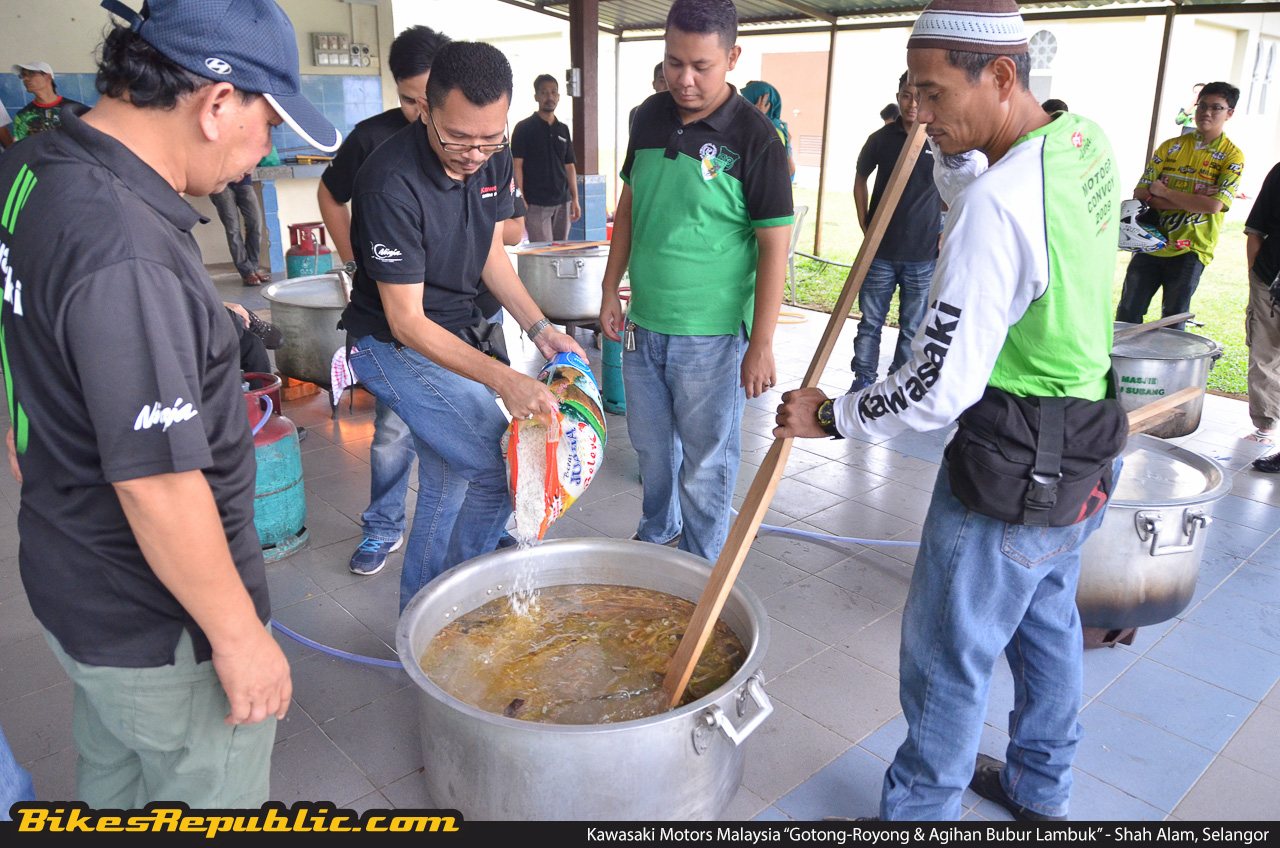 To know more, CLICK HERE.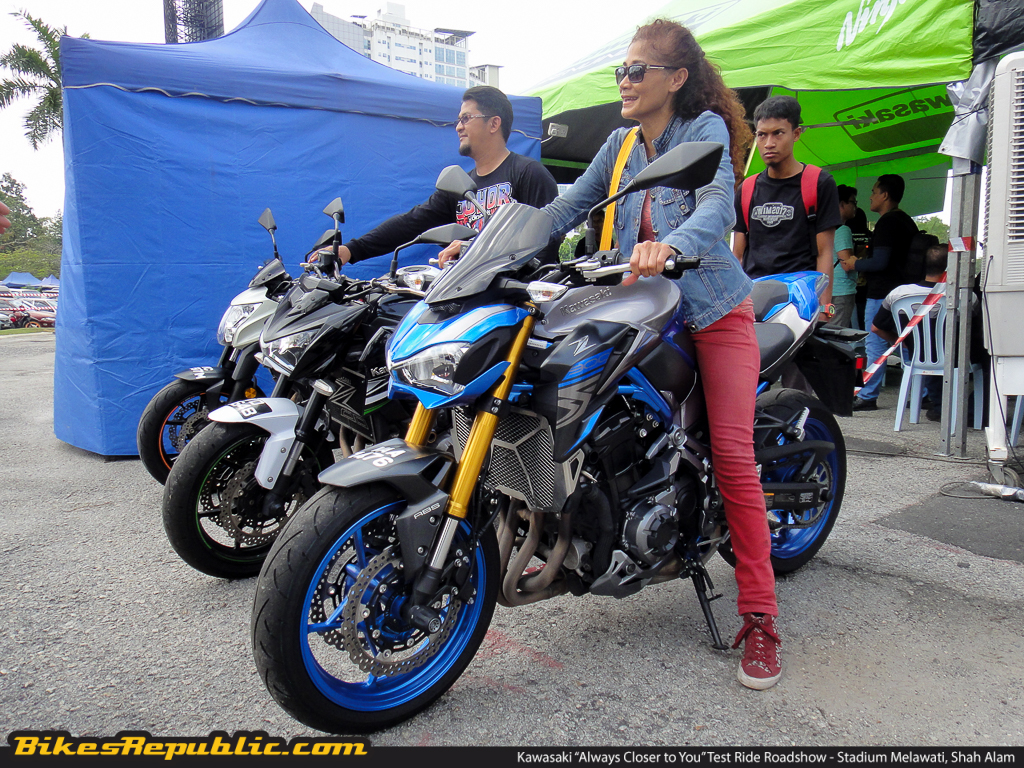 Feel like riding with a bunch of tough and amazing lady riders, instead? Have no fear because the Kawasaki Lady Bikers are here! Comprising of only ladies, these individuals ride a variety of Kawasaki machines. Some are known to ride just as fast (if not faster) during the many track days organised at the Sepang International Circuit.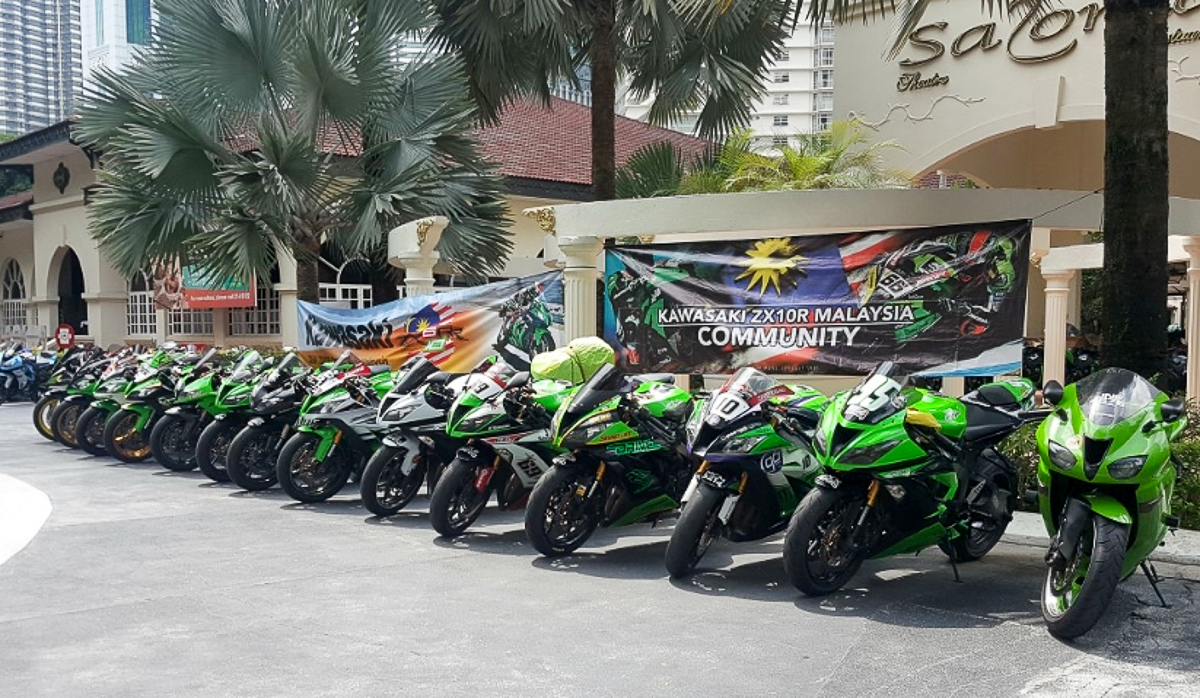 There are many other established Kawasaki motorcycle clubs here in the country that are specific to the type of Kawasaki models you own or wish to own in the future. Some of the honourable mentions are the Z800 HaVoC, ZX-6R / ZX-10R Community Malaysia, Z250 Malaysia, Z900 Malaysia Owners and many, MANY more.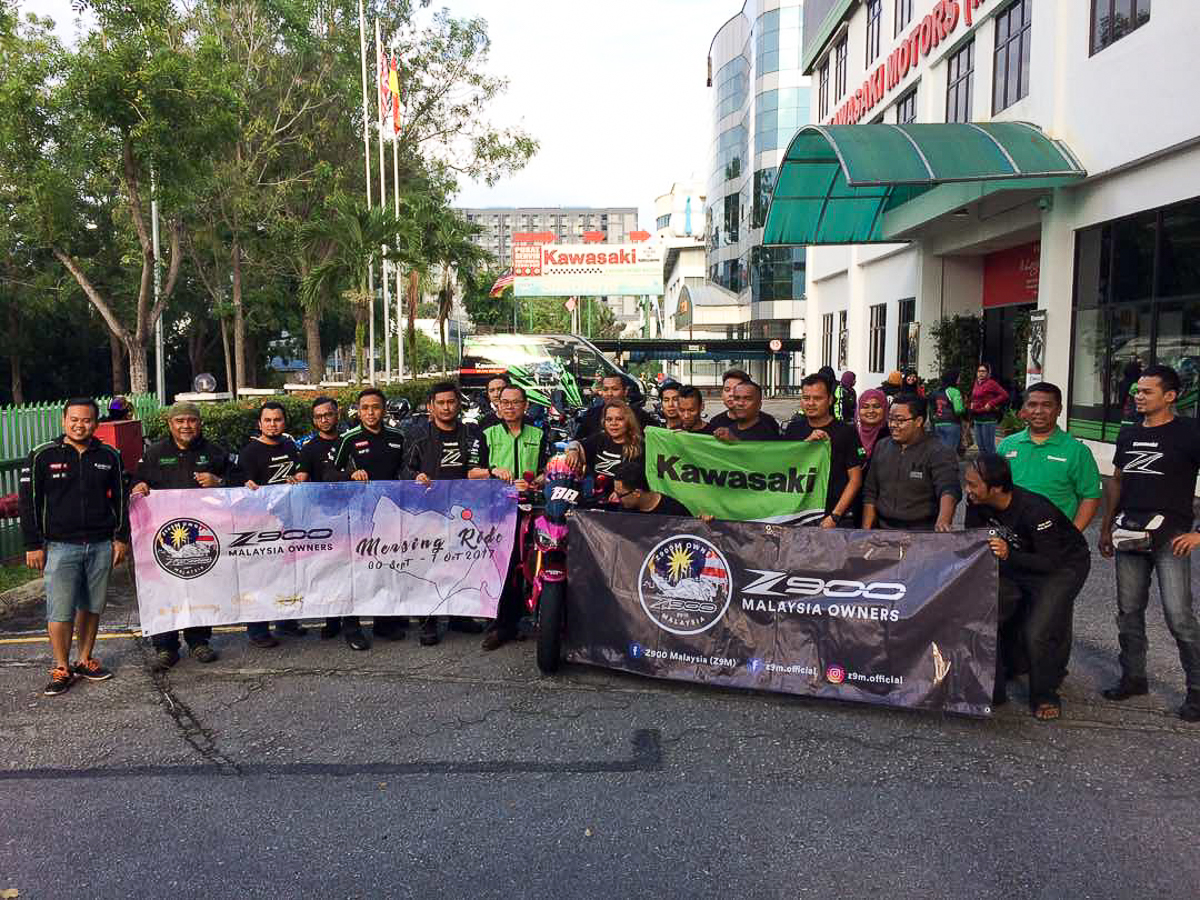 So if you're worried about looking for a motorcycle club to go on rides, perform charities, ripping through the race circuits or just a nice relaxing Sunday ride to the local breakfast spot, rest assured that there is always one that's perfect for you when you purchase a Kawasaki motorcycle.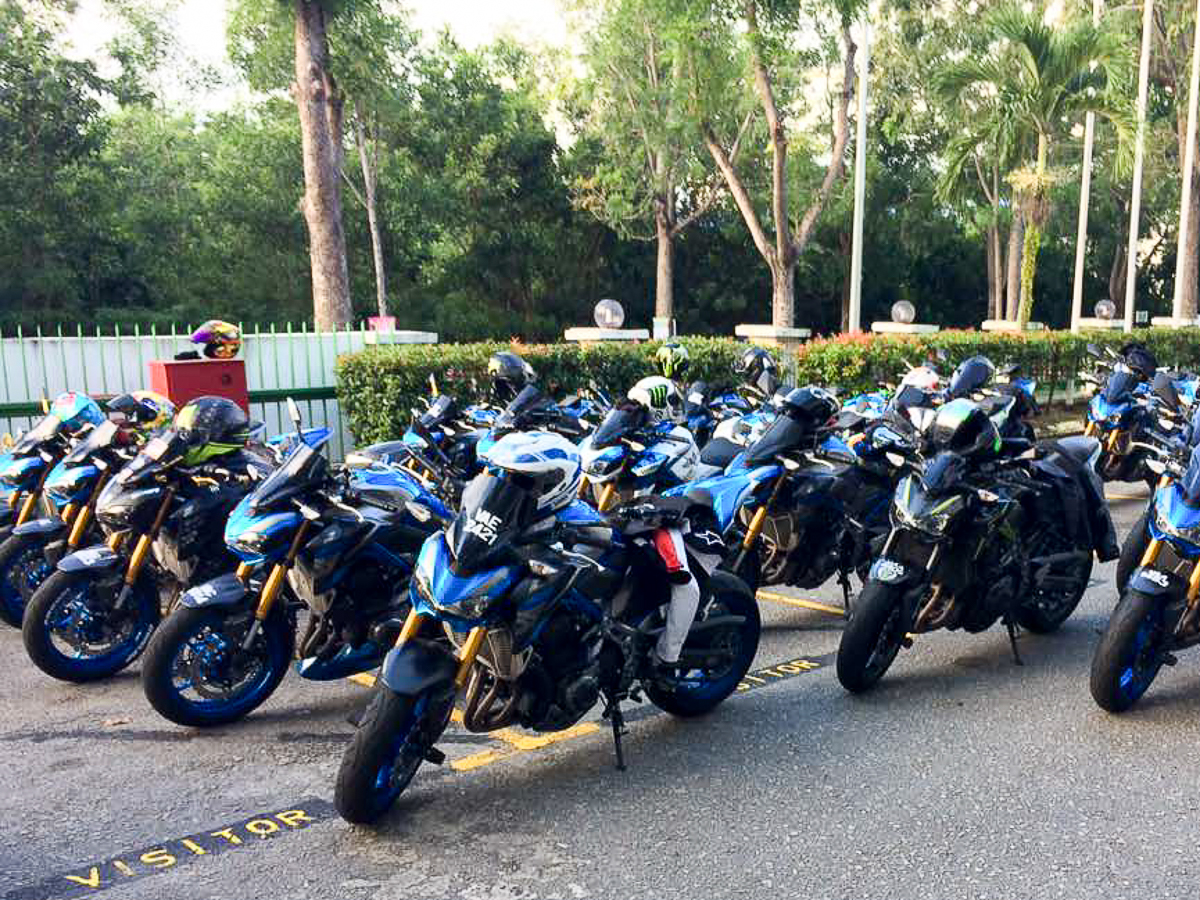 Not sure on which bike to buy? New at big bikes? Go for the 2017 Kawasaki Z650 ABS or Kawasaki Ninja 650 ABS and you'll come out as a winner. To know more, CLICK HERE.