Two of the best middleweight bike options here in Malaysia are the 2017 Kawasaki Ninja 650 ABS and Kawasaki Z650 ABS.
Designed to replace the outgoing Kawasaki ER6 series, these bikes are more new than just simple updates.
Priced below RM40,000, they are indeed perfect for daily use no matter riding to work in a busy city or some weekend fun on mountain roads.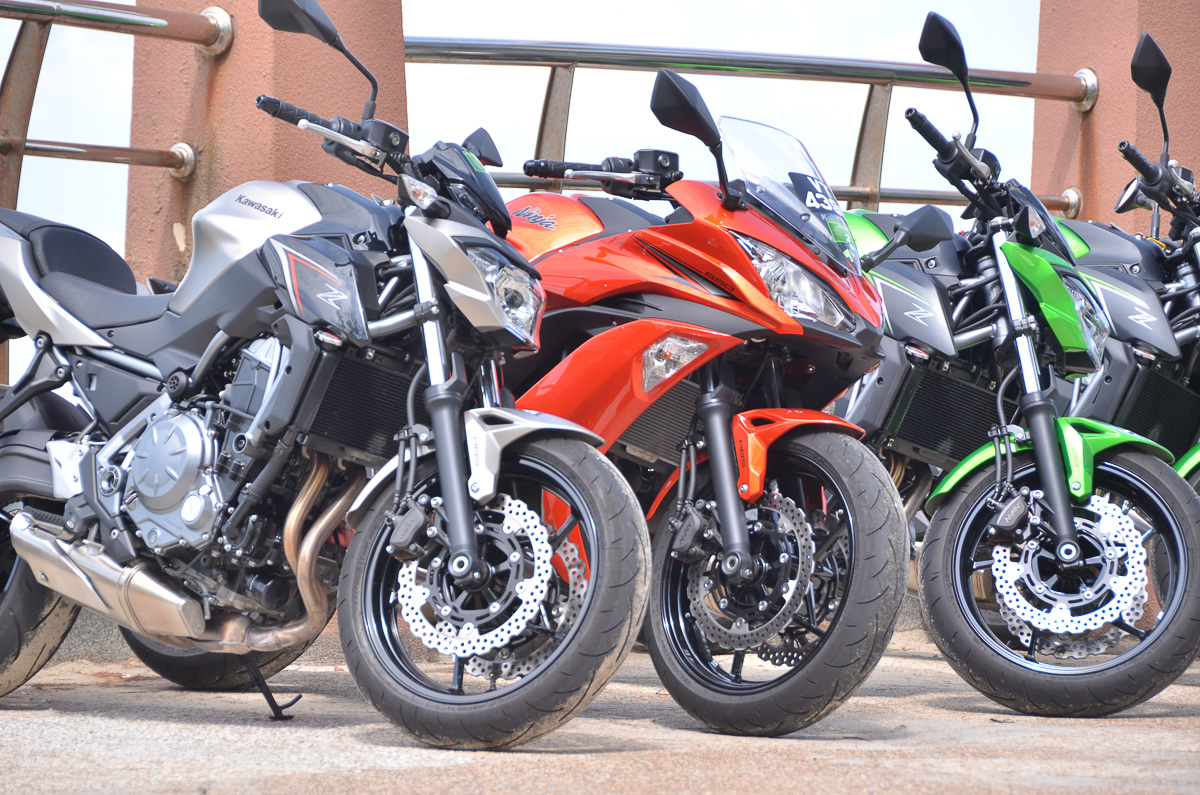 It's been quite a while now since the introduction of the 2017 Kawasaki Ninja 650 ABS and Kawasaki Z650 ABS into the Malaysian market. Considered as replacements for the very successful ER6F and ER6N models which was produced from 2009 – 2015, these bikes for 2017 are more new than just slightly updated models.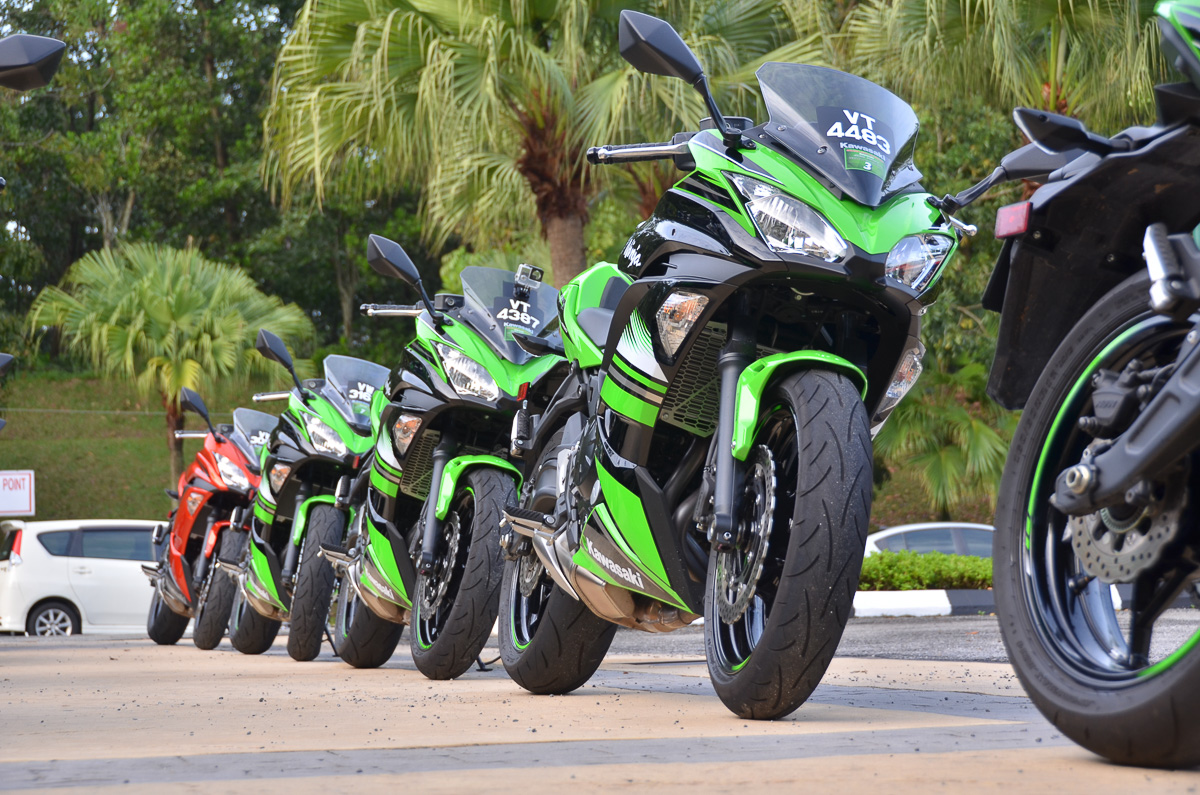 While the latest Kawasaki 650 series has drawn split feedbacks, here are 10 things we like about the 2017 Kawasaki middleweight bikes.
Looks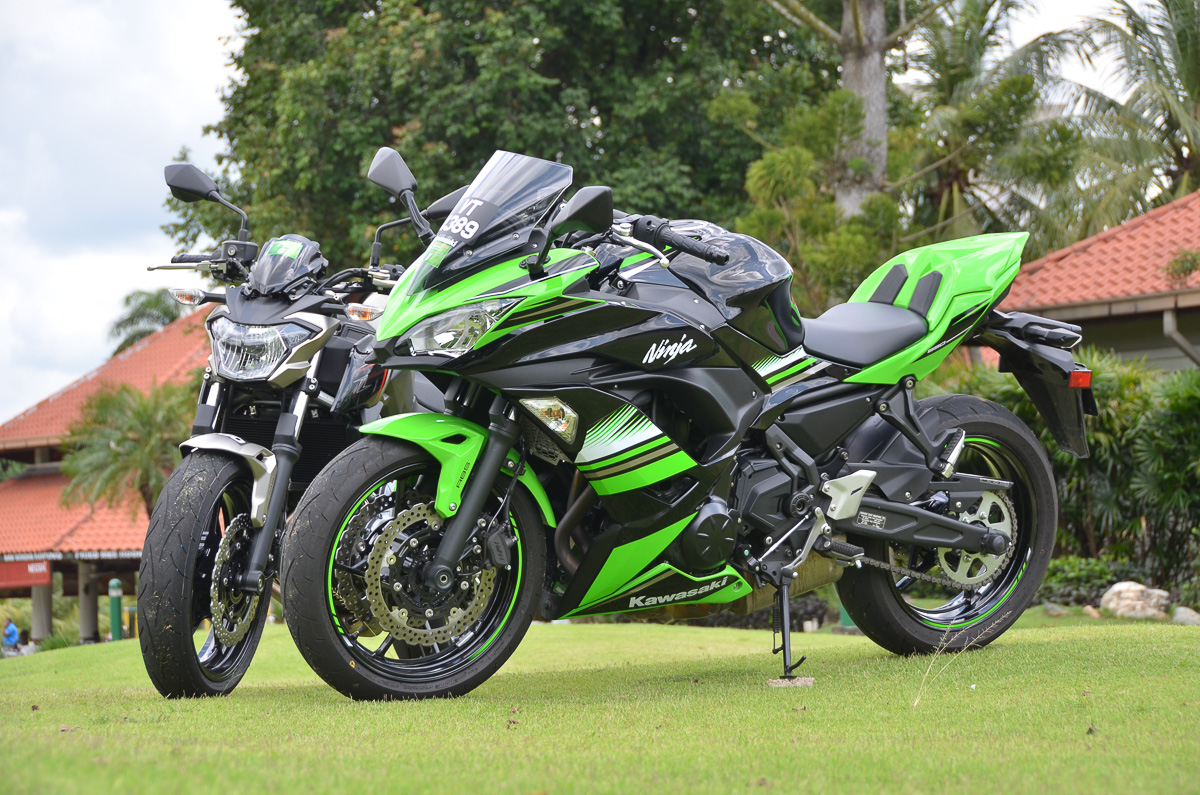 As part of the transition of the outgoing ER6 models, the latest Kawasaki middleweight bikes are treated with the same styling of the Z and Ninja families. Designed to be more compact makes them perfect for the average Asian riders thanks to the reduction of bulkiness.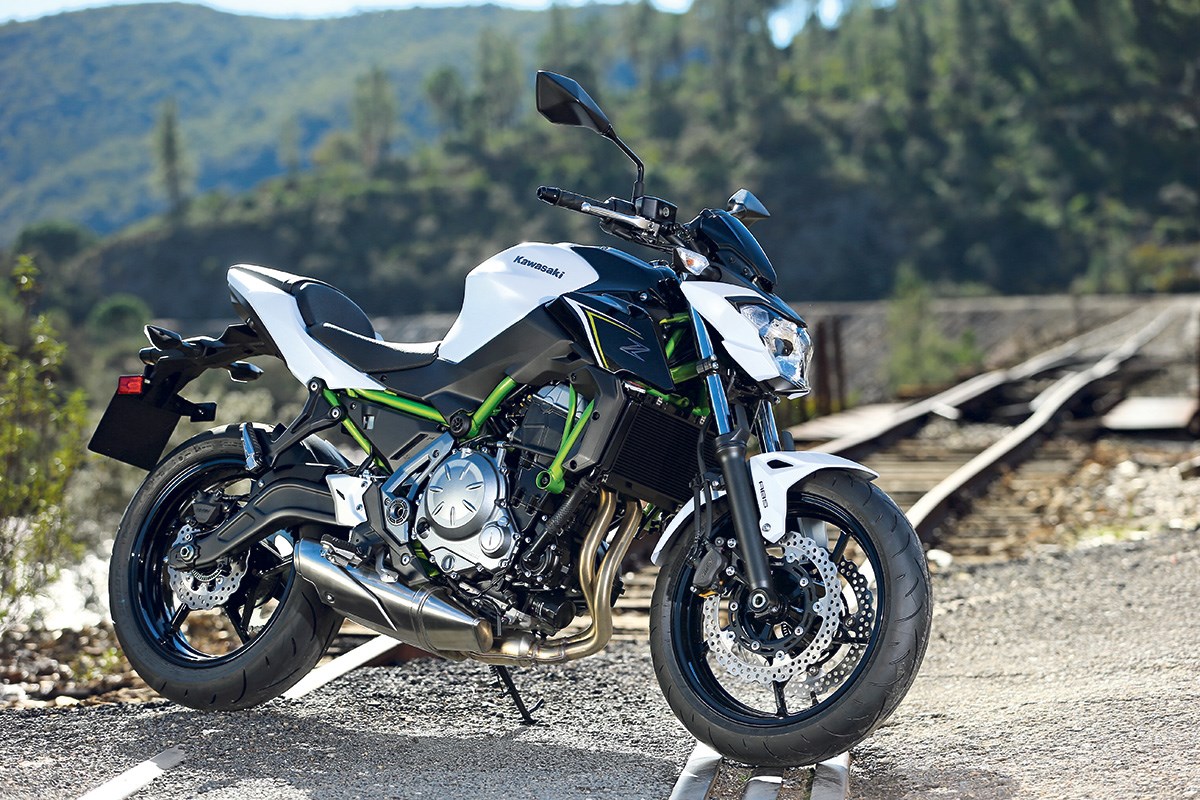 This offers a more dynamic and nimble image which in turn gives confidence even for new riders. In short, both the Ninja 650 and Z650 are aggressive without being intimidating, challenging but inviting at the same time.
Functionality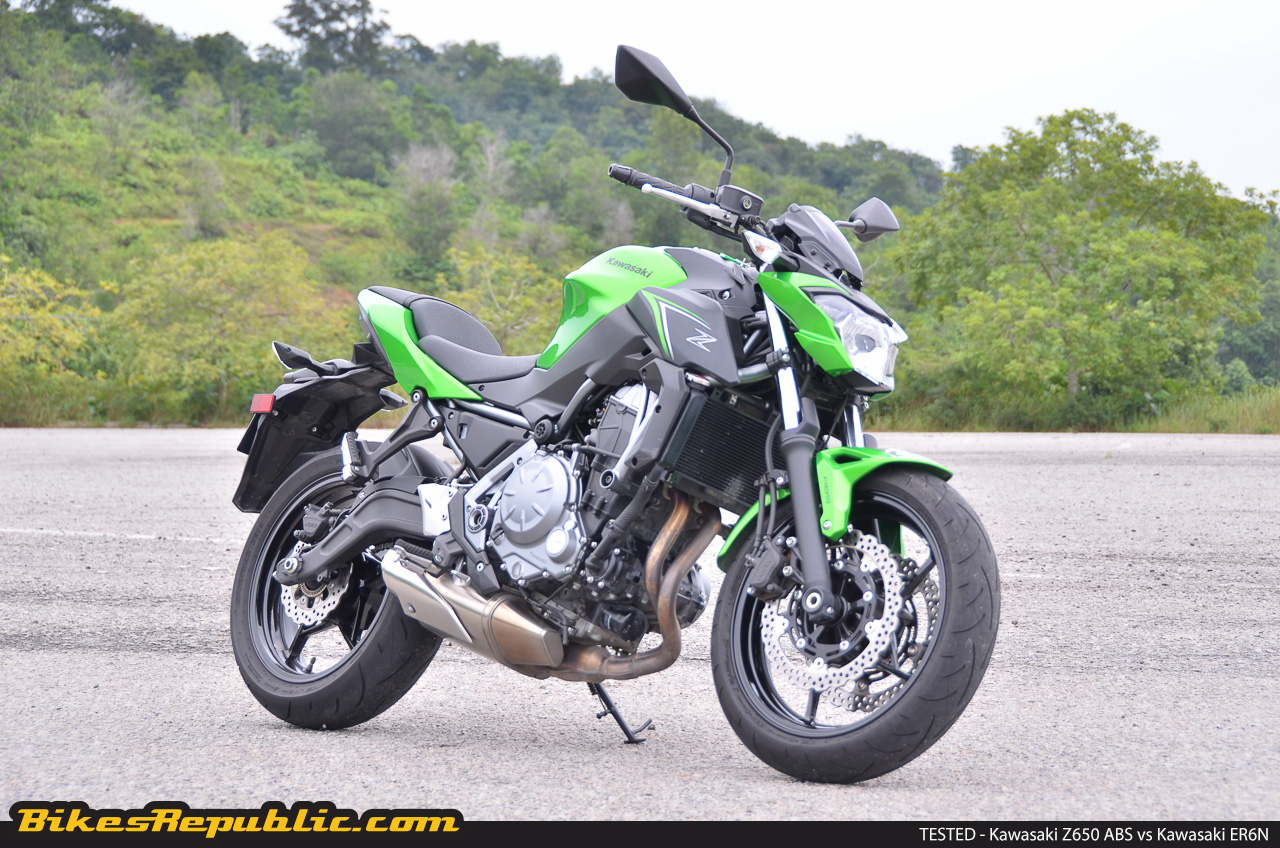 Practical is size, the 650 range from Kawasaki comes in a balanced and compact shape, size and weight making both bikes very practical even for daily use. Paired with a big fuel tank (15 litres), lower seat height, and optimized riding position just to name a few, they present the riders with less worry and hassle on maintenance with Kawasaki Exclusive Service Centres
Great fuel consumption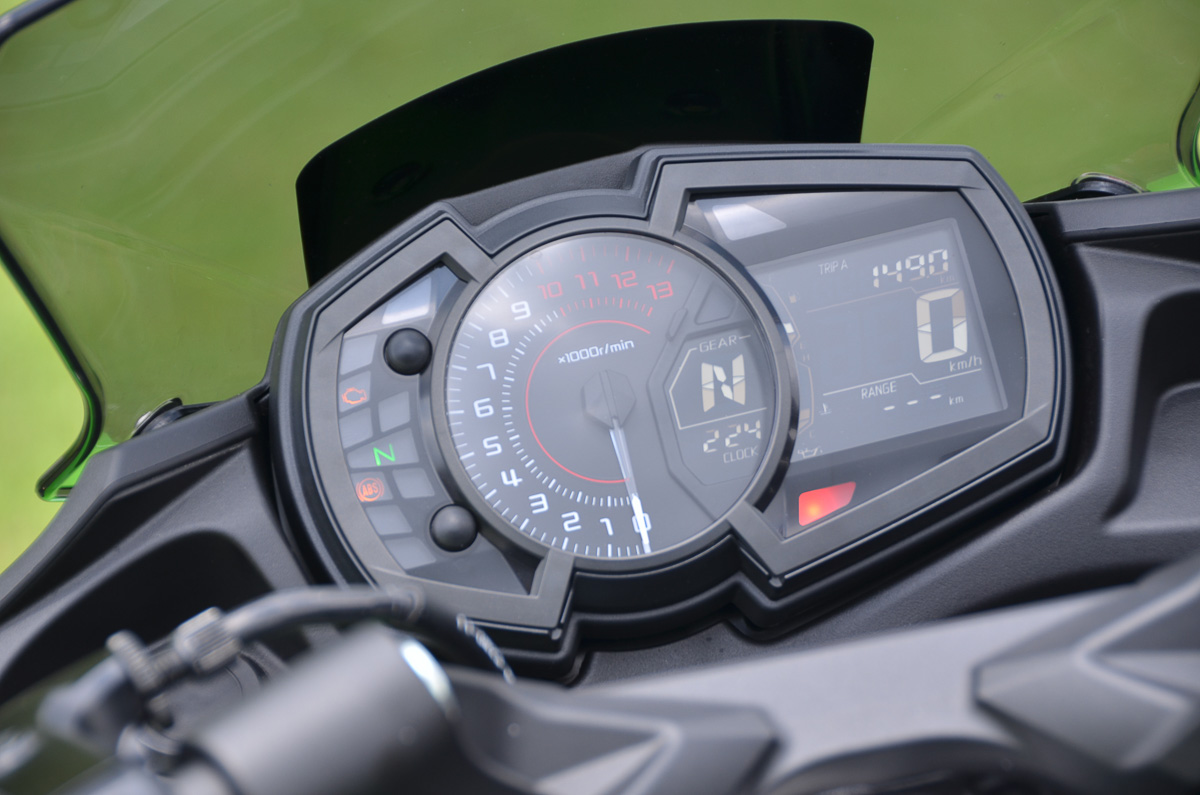 With the ever fluctuating fuel prices here in Malaysia, riding both the Ninja 650 ABS and Z650 ABS won't cost you a bomb every time they need to be refuelled. With just RM30 and an average of 22km/L , it's 15-litre fuel tank can go way above 300km.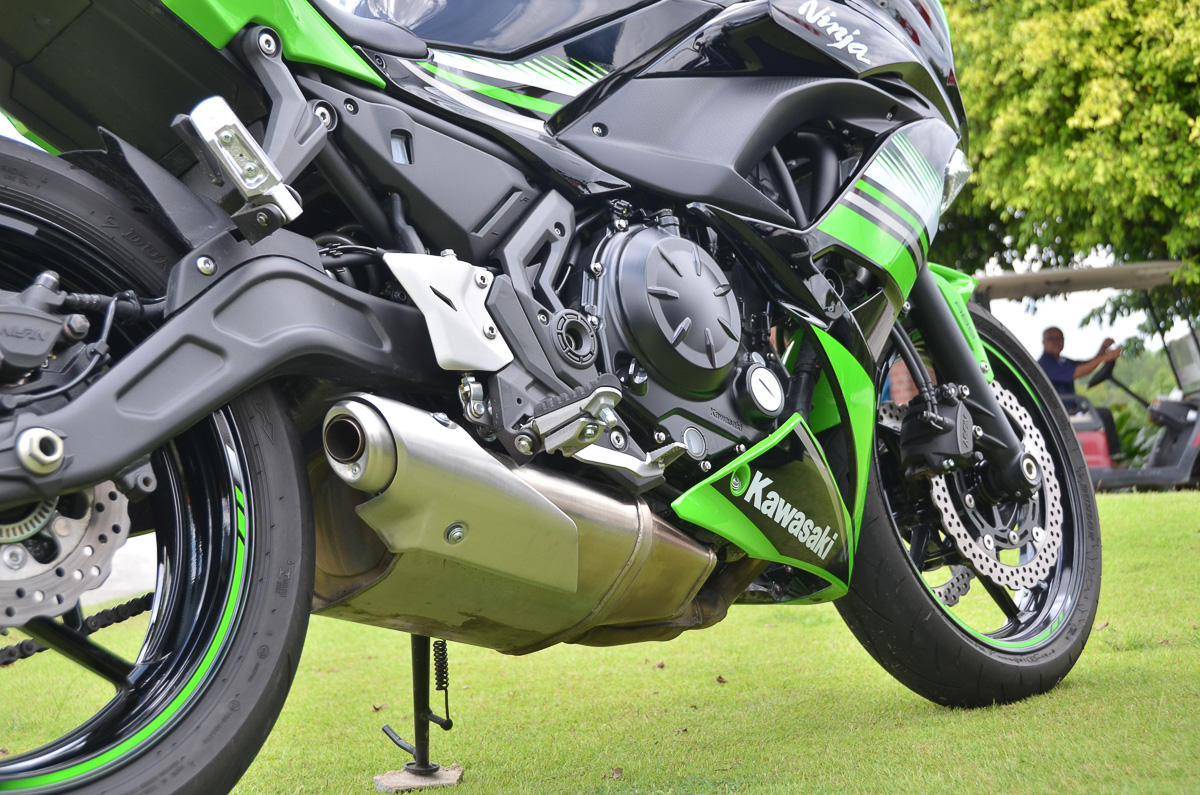 Lightweight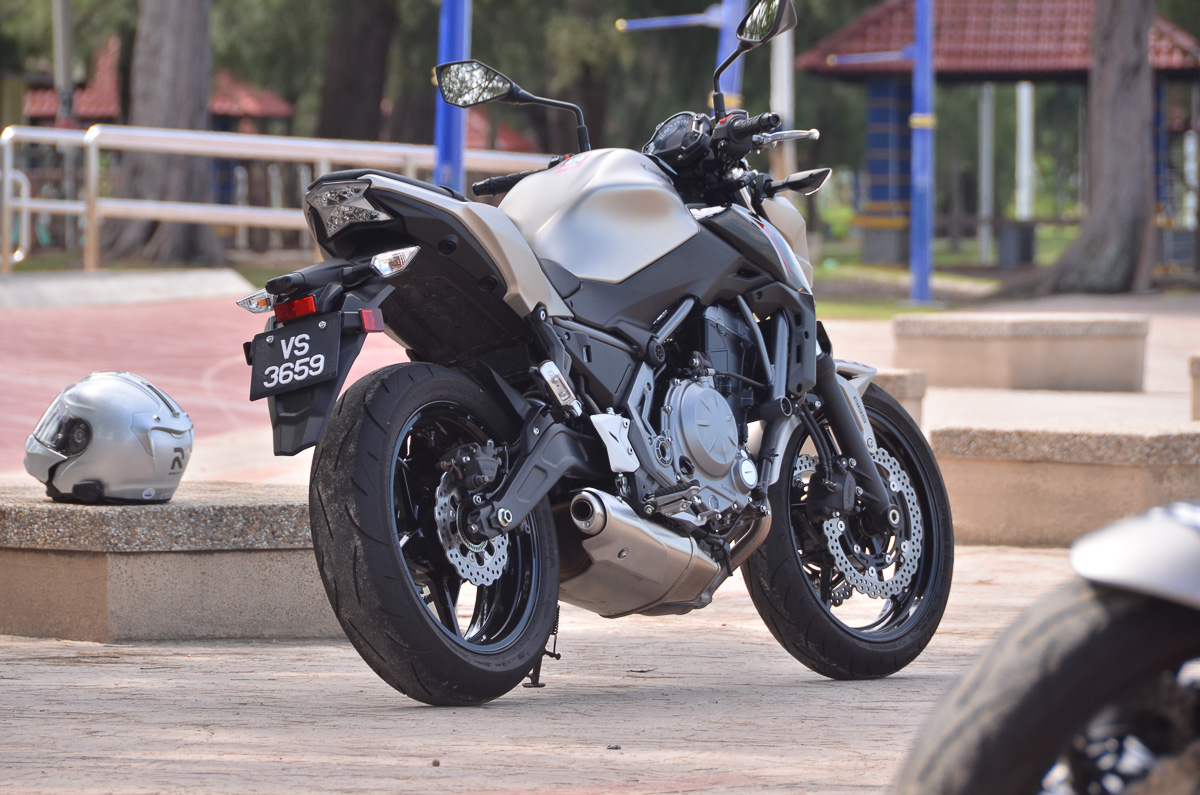 Sitting at 187kg (Z650) & 193kg (Ninja 650), these bikes are a whopping 16 to 17kg lighter than the predecessors. Kawasaki is able to accomplish this thanks to new parts such as trellis frame & gull-arm style swingarm.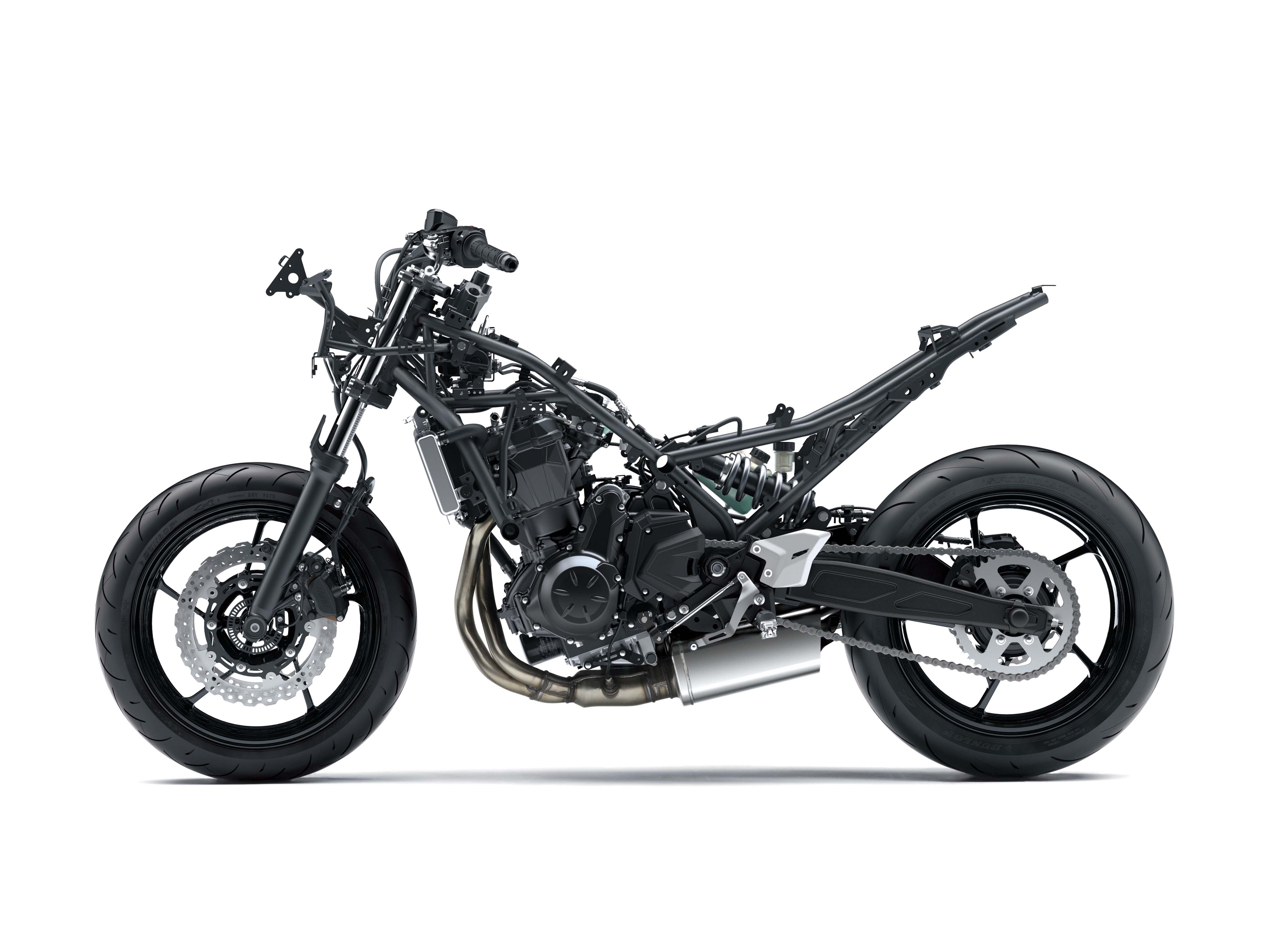 The frame alone is 10kg lighter than predecessors (15kg) while the swingarm has been redesigned to be 2.7kg lighter (4.8kg). These are major improvements especially in the handling and riding performance departments. Perfect for veterans and new riders alike.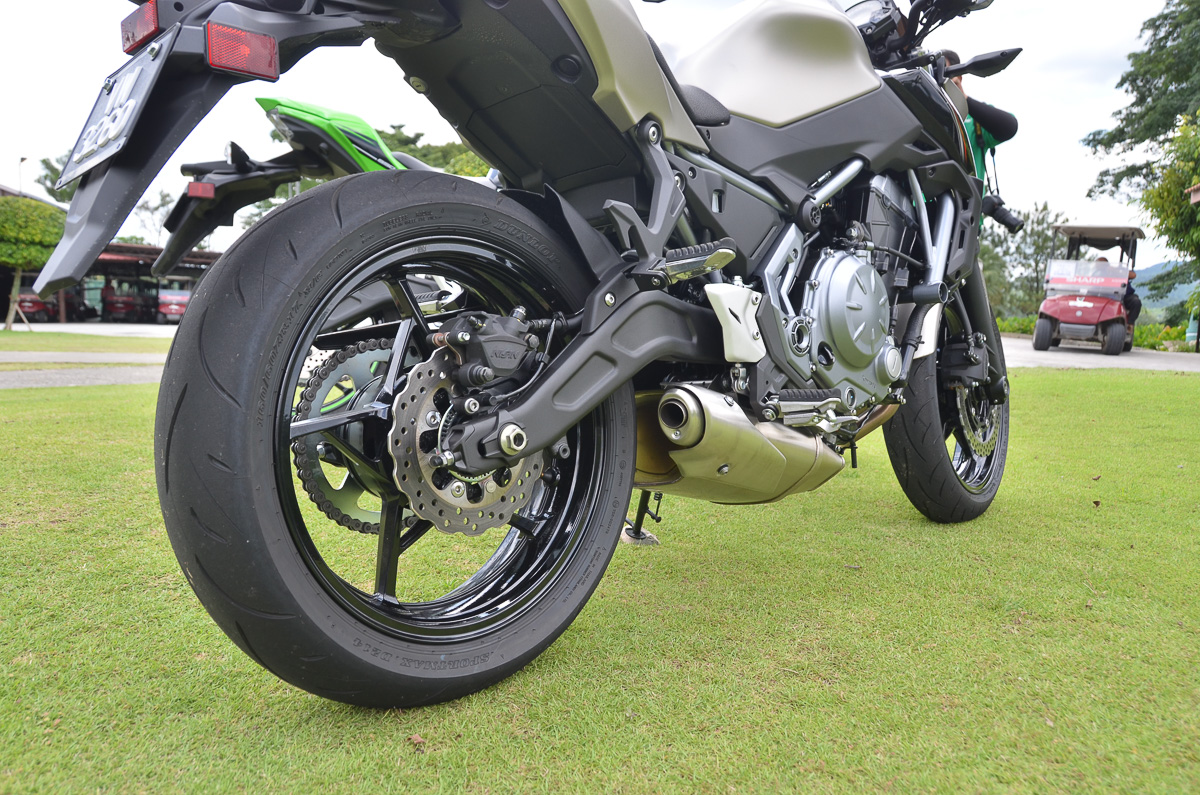 Performance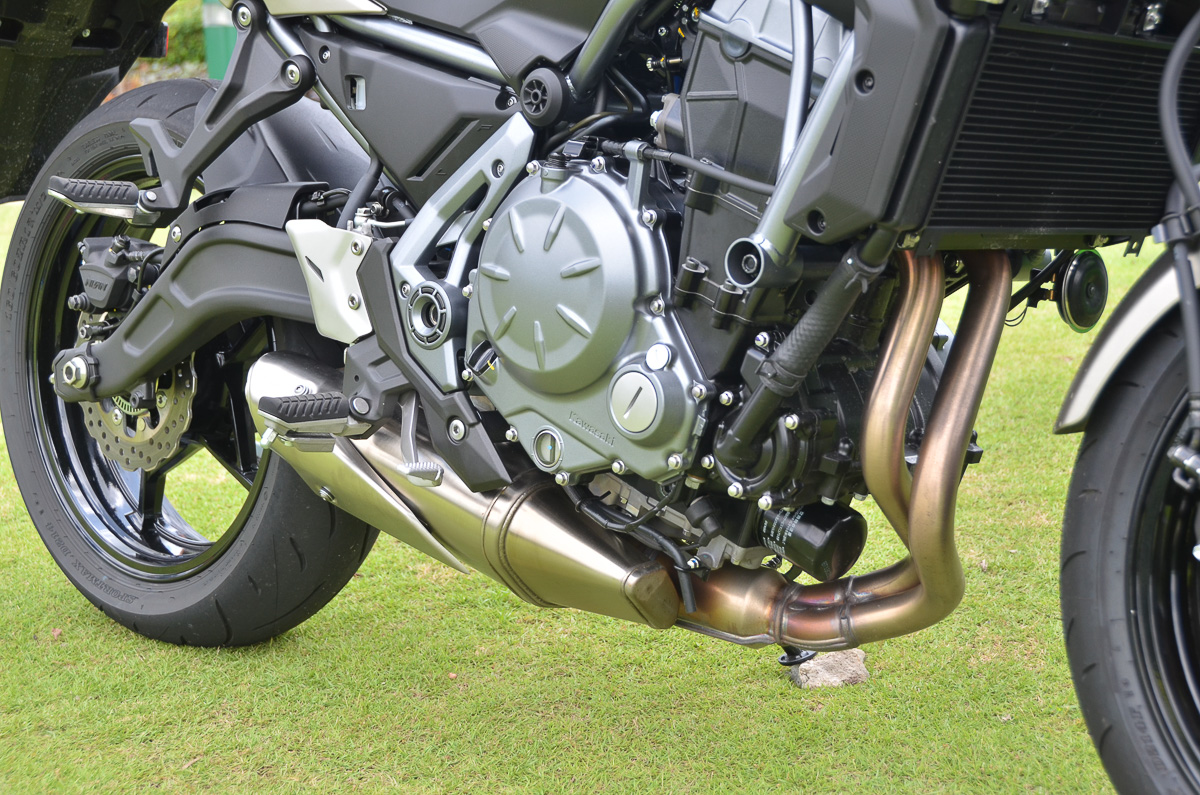 Equipped with a 649cc parallel-twin, liquid-cooled engine, these bikes are all about improved power delivery and torque response from low to mid range. Producing a healthy 65hp and 65.7Nm, both the Ninja 650 and Z650 are equipped with an engine that has been fitted with new parts such as cylinder heads, camshafts, and exhaust makes them Euro4-compliant.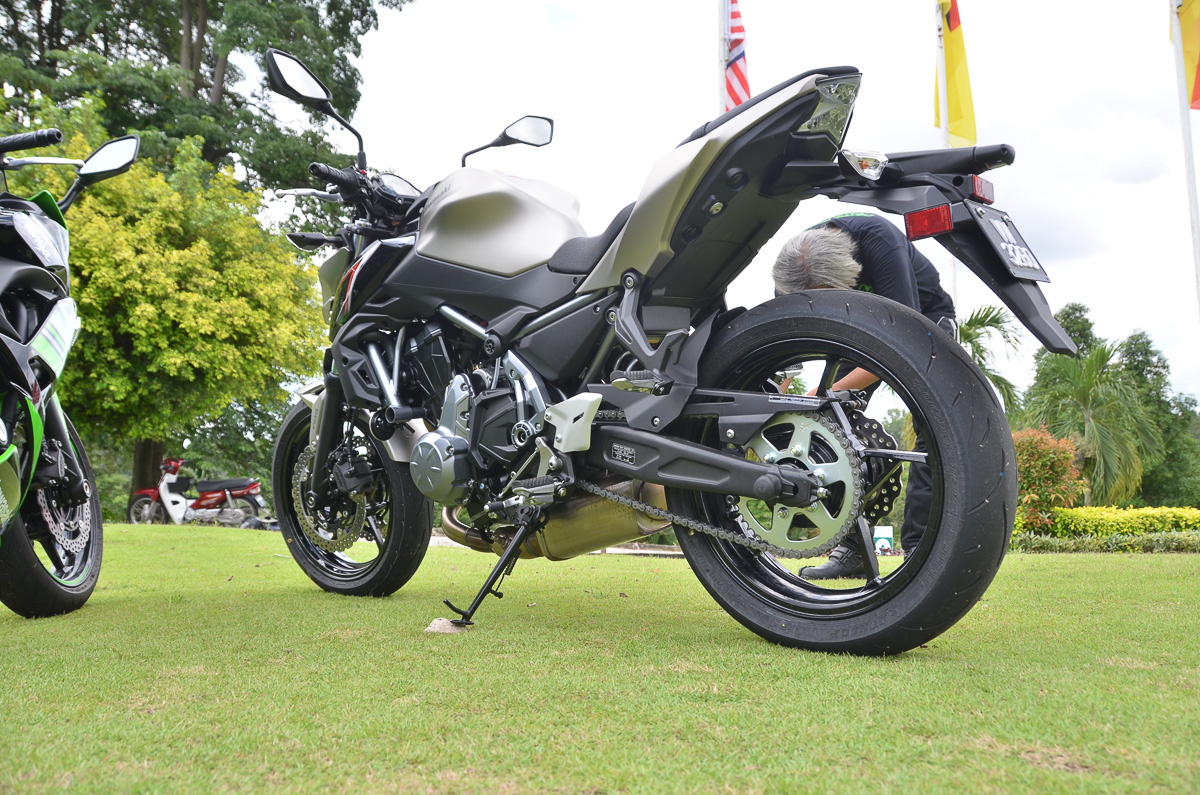 The end result? Very decent acceleration, smooth cruising performance and enough power to reach 200km/h without breaking a sweat. If you prefer a bike that has a higher power band delivery, go for the Ninja 650 as it has a slightly bigger throttle body opening.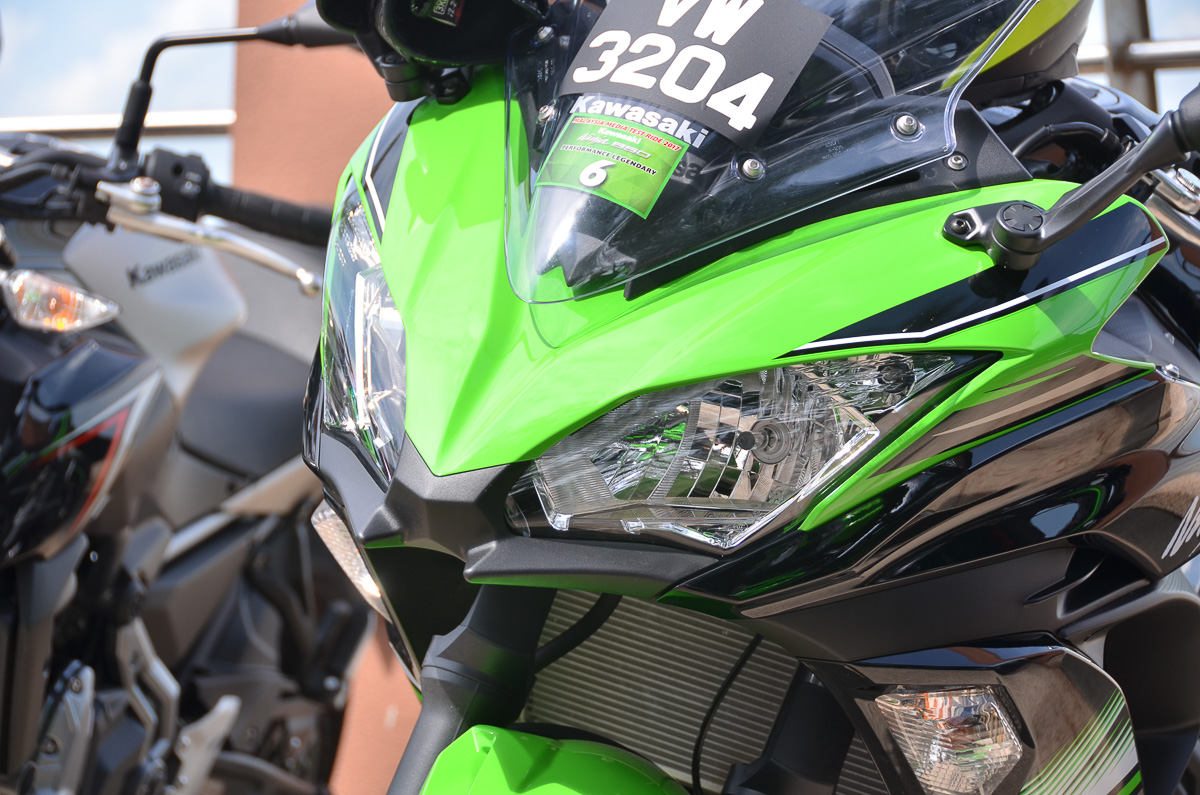 Riding feel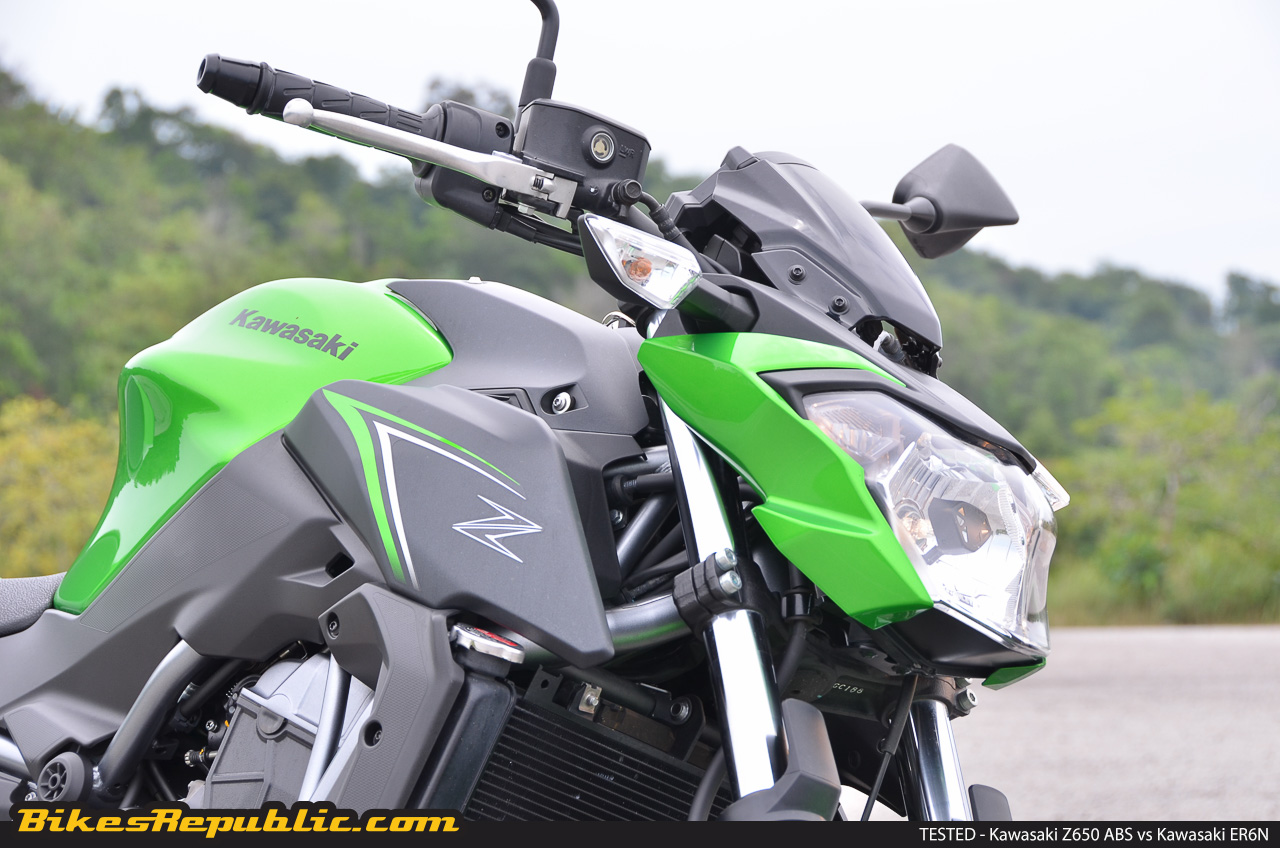 A good mixture of sport and comfort offer a much needed improvements in riding ergonomics especially with optimized placements of handlebars and foot pegs. Looking at the seating position, these bikes offer a much better weight distribution away from the arms which equals to effortless handling and comfort.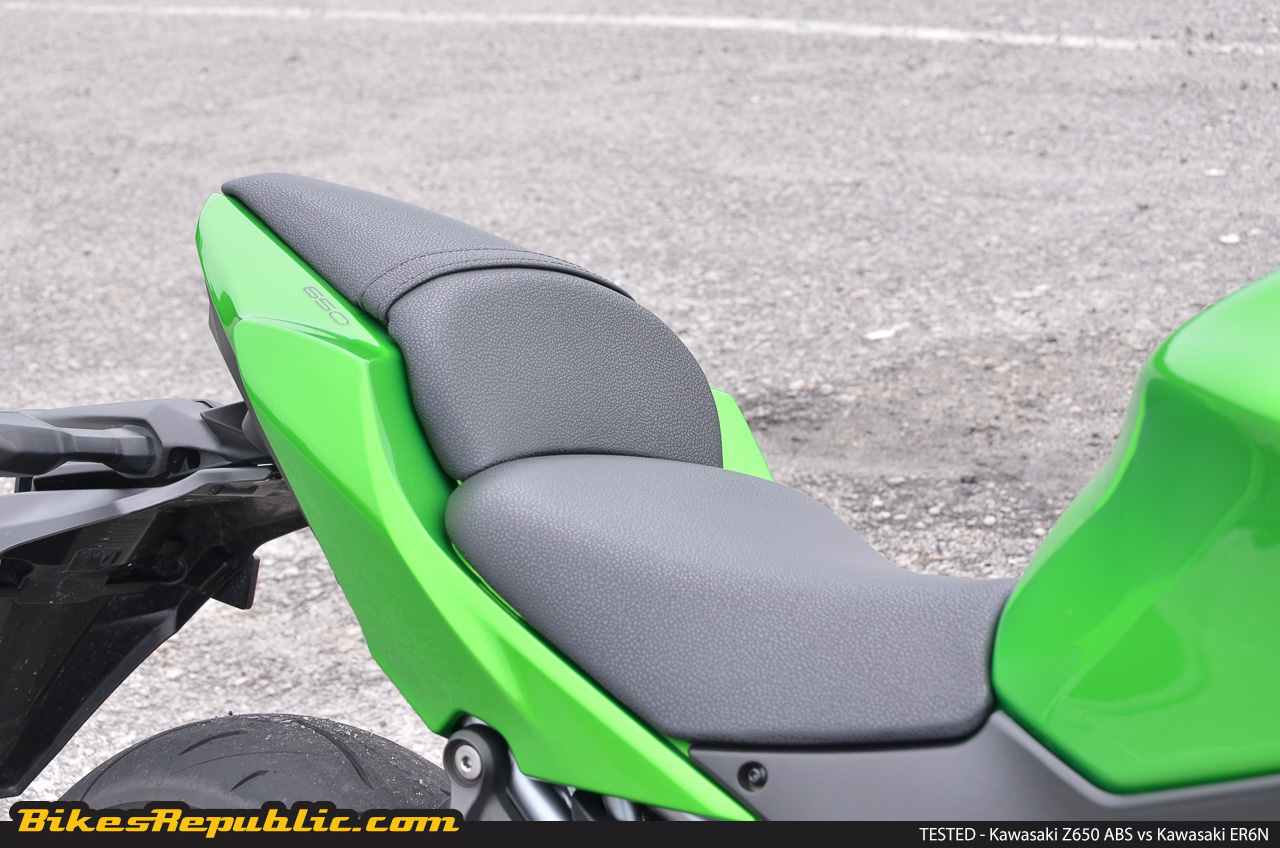 Even the seat design has been optimized for riding pleasure and comfort. Fitted with a slimmer seat design together with lower seat height, both the Ninja 650 and Z650 offer high riding confidence as the majority of riders are able to get a firm foot placement on the ground.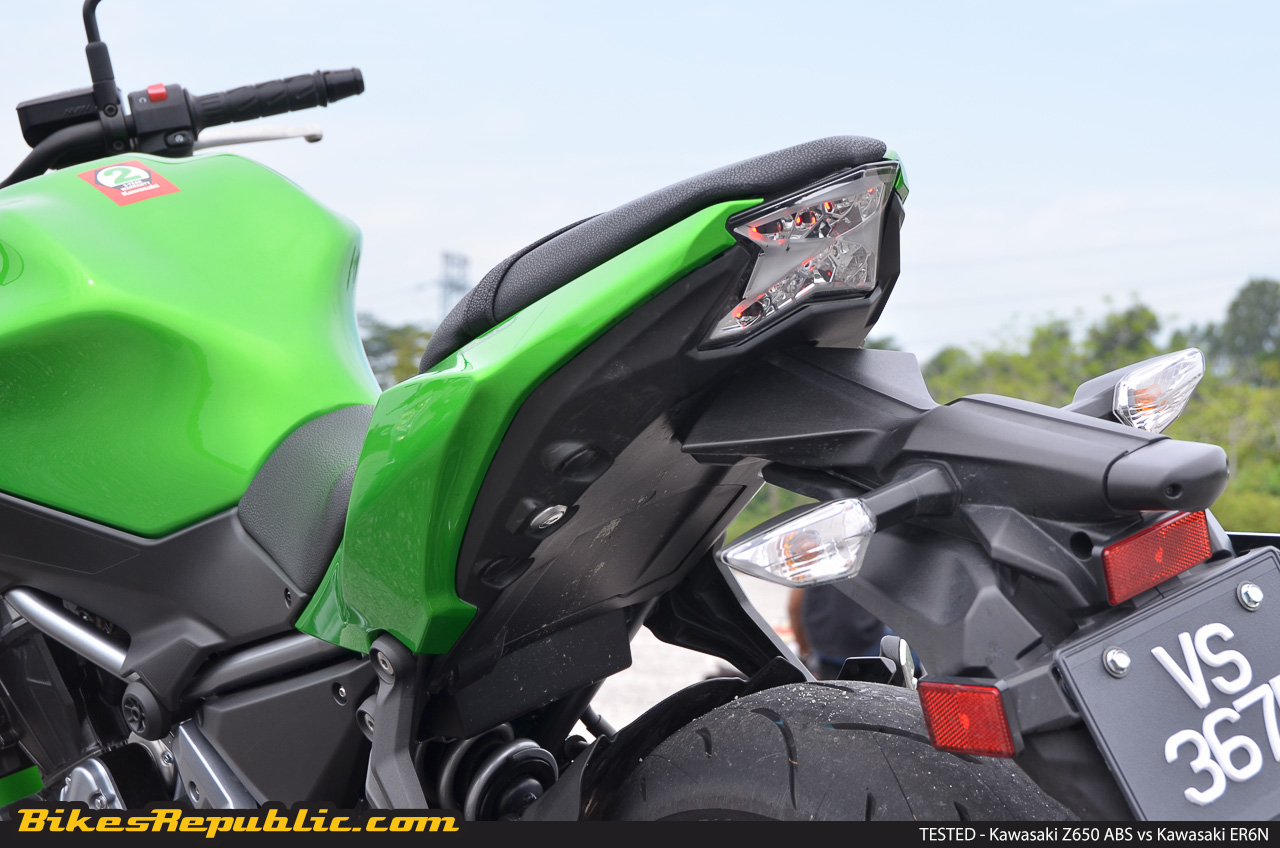 Technology
Equipped with the latest riding technology, the Kawasaki 650 series is now safer than ever thanks to a few aspects especially the latest Bosch 9.1M dual-channel ABS unit. Upon testing, the ABS unit works perfectly without any hiccups.
Both the Ninja 650 and Z650 come with 'Assist and Slipper' clutch which offers lighter clutch operation, easier roll-off and reducing rear wheel hop during downshifts (better corner stability, too). Thanks to this latest tech, riding a fully-fledged sports bike has never been more comfortable.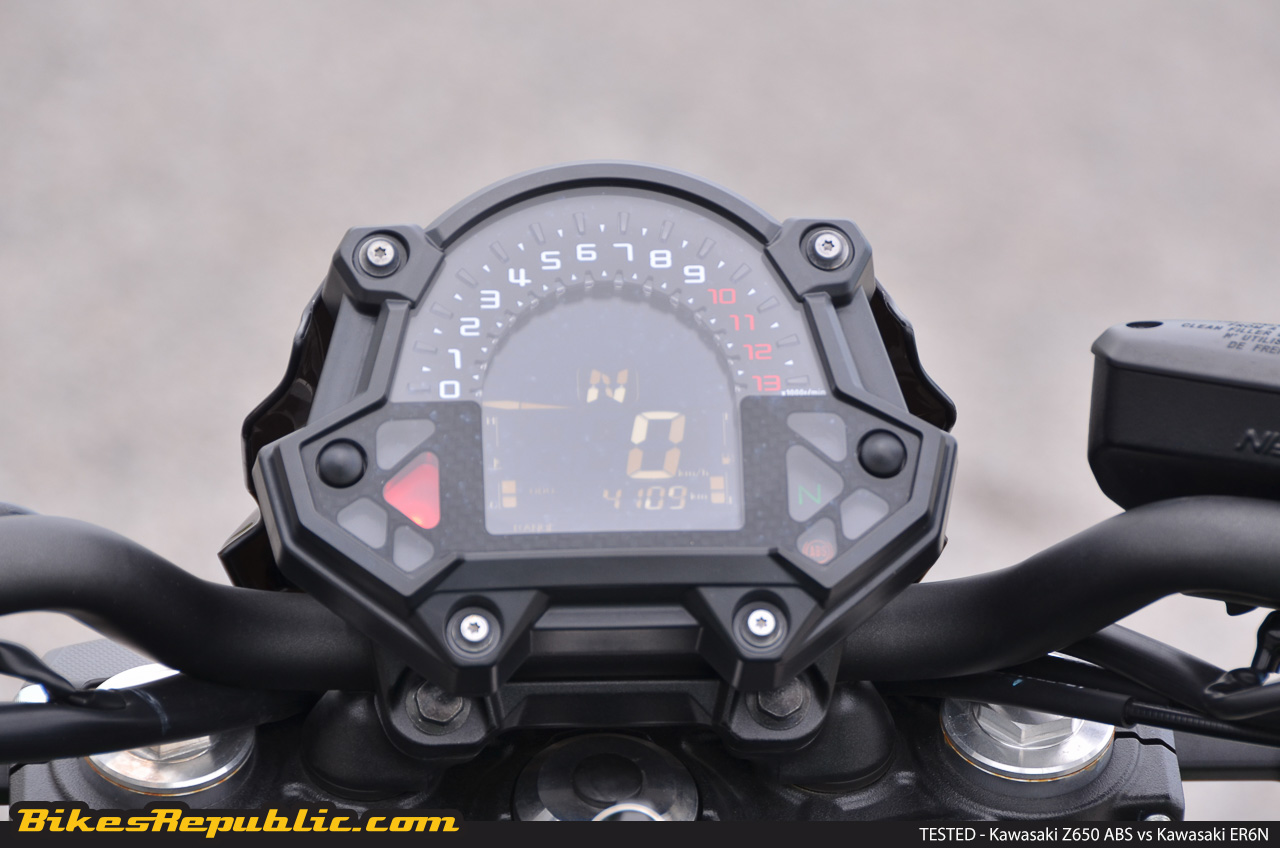 Other new techs include brand new digital meters which are now fitted with gear indicator, shift light, selectable display mode, and coolant temperature just to mention a few.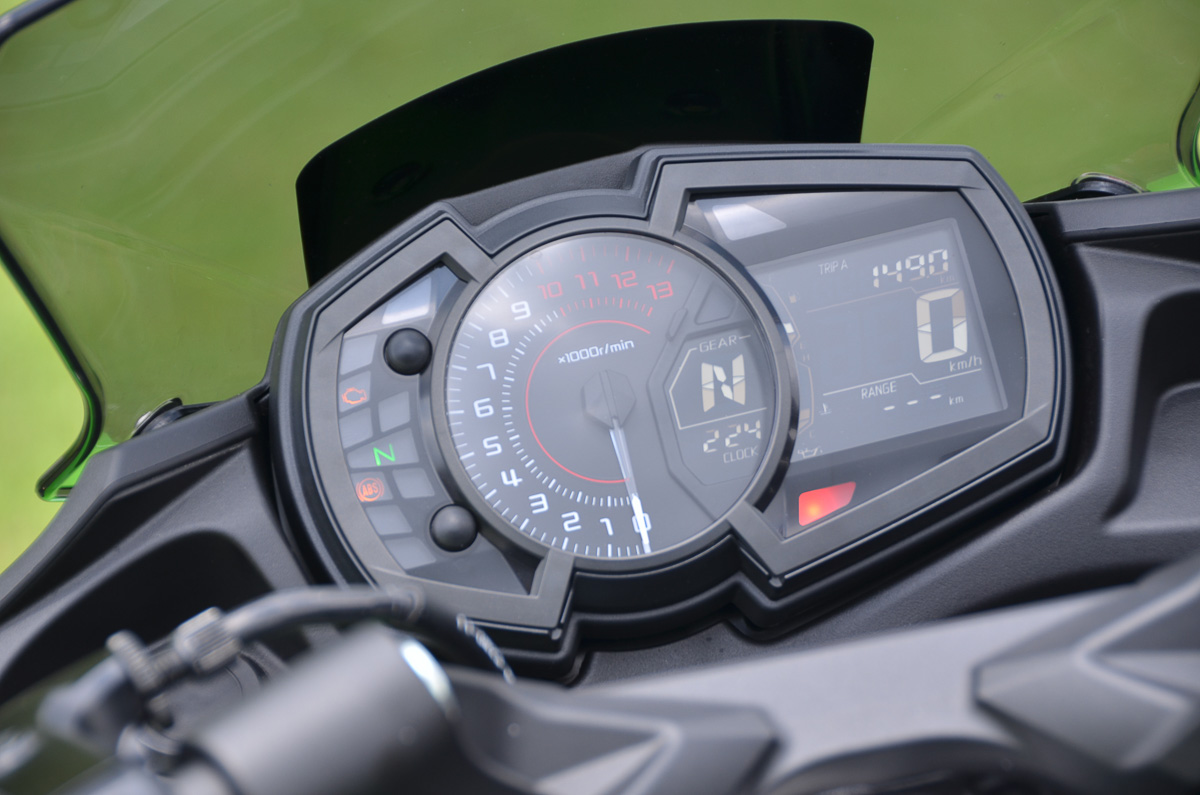 No uncomfortable hot air!
This is by far our most favourite feature of the new Kawasaki 650 series. Thanks to a new radiator fan cover, waiting at traffic lights with all that uncomfortable hot air riding up through your entire body is a thing of the past now.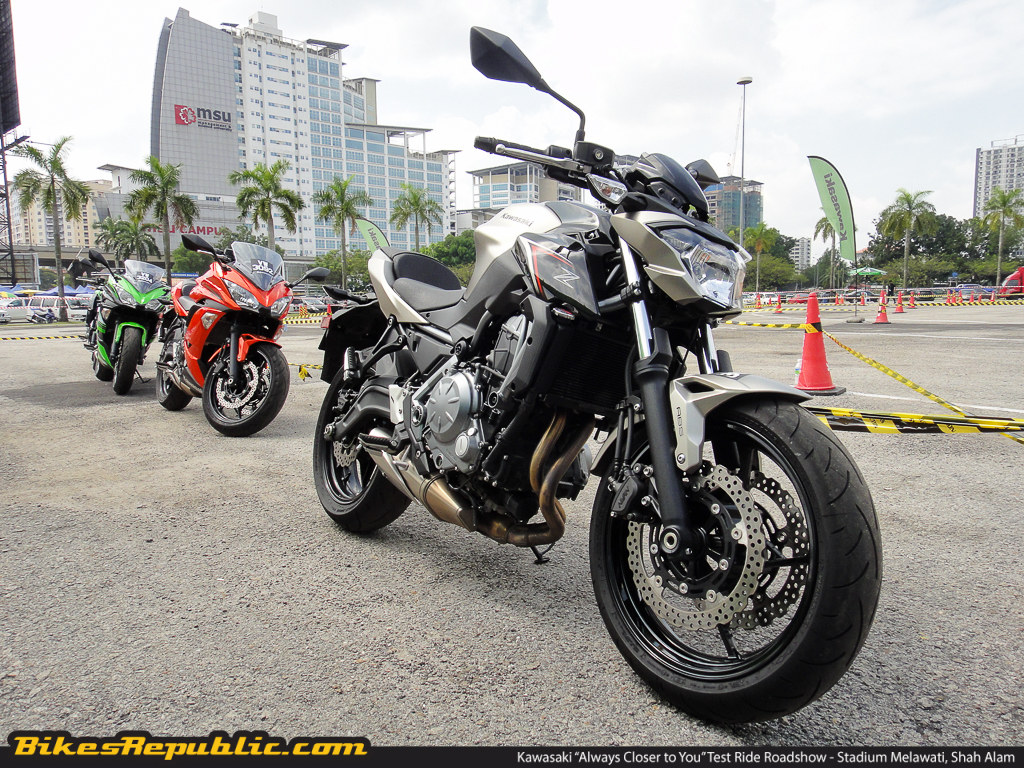 The new radiators are designed to push heat away from the rider which makes it very, VERY comfortable feel even when stuck waiting at traffic lights. This also means that both these middleweight sport and naked bikes from Kawasaki are perfect for city use where one is constantly moving and stopping.
Fit for any street riding situation
Being very light and nimble, the 2017 Kawasaki 650 series are wonderful to navigate through traffic jams without breaking a sweat. While most sport bikes only offer either great handling or power, the Ninja 650 and Z650 are perfect balances of both.
Need power to cover long stretches of highway? These babies are powerful enough to blast through highways. Feeling like some mountain road riding? While the suspensions are not race-ready, they are adequate enough to offer a sporty feel for some weekend fun on mountain roads
Price
The best thing about all of this is the pricing. While most folks would say that a good middleweight bike would usually cost somewhere North of RM50,000, both the 2017 Kawasaki Ninja 650 ABS and Kawasaki Z650 ABS are priced below the RM40,000 mark.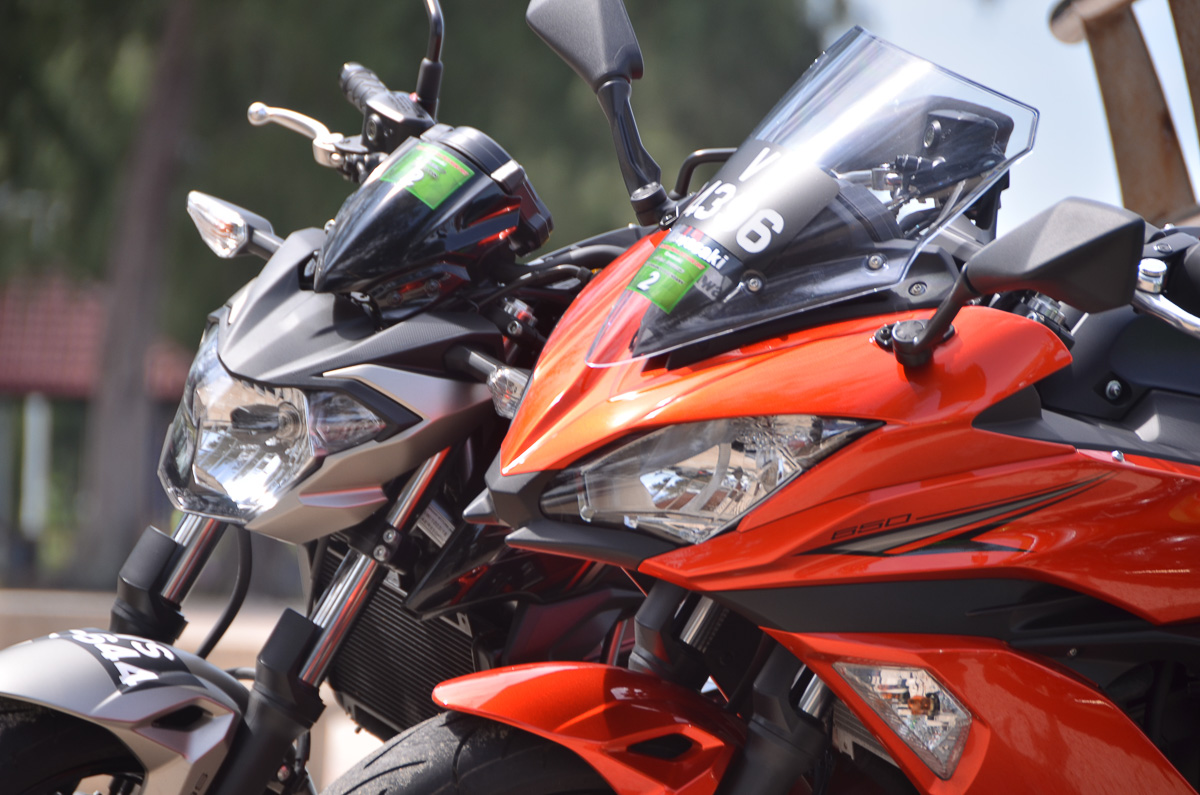 When it comes to good value for money in terms of overall package, the 2017 Kawasaki Ninja 650 series are certainly an exciting buy with prices of RM35,609 for the Z650 and RM37,189 for the Ninja 650 (basic prices with GST).
To conclude, the latest middleweight sport bikes from Kawasaki are simply very good options to consider when looking for 'entry-level' middleweight bikes that cost less than RM40,000. With great design, respectable performance, and practical even for daily use, riding the Ninja 650 or Z650 would be great fun at any day of the week.
To know more, head on over to Kawasaki Motor Malaysia official website OR check out our exclusive video, below!