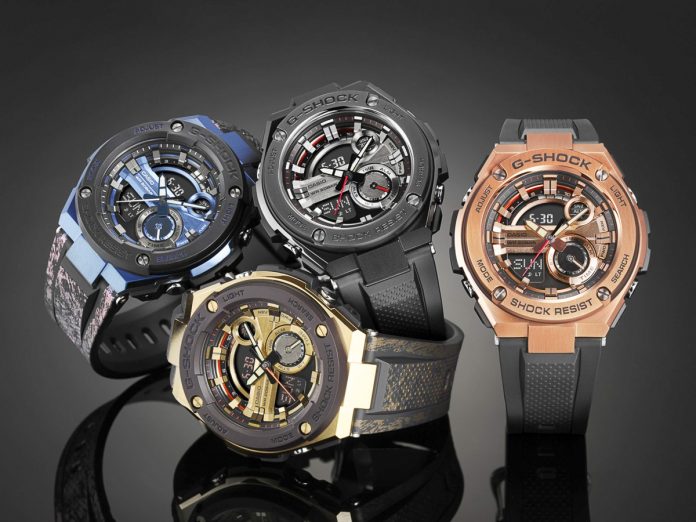 The wristwatch has long been considered as the ultimate form of men's jewellery. It is also seen as a symbol of status and wealth for the elites and other folks alike. The presence of exquisite timepiece makers like Tissot, Tag Heuer and Rolex have been associated with motorsports and today, we're going to dive into some of the great watches related to two-wheel motorsports.
1) Tissot T-Race MotoGP 2017 Limited Edition
Tissot is the official timekeeper for MotoGP and WorldSBK. Every year, Tissot comes up with a variety of timepieces dedicated to a few key riders like Nicky Hayden and Jorge Lorenzo. This particular piece is the MotoGP 2017 variant which is only limited to 5,000 units. Priced at USD1,395 (around RM6,190), this Swiss made watch is constructed with 316L stainless steel with black PVD coating and a scratch-resistant sapphire crystal face.
2) CVSTOS Challenge Dani Pedrosa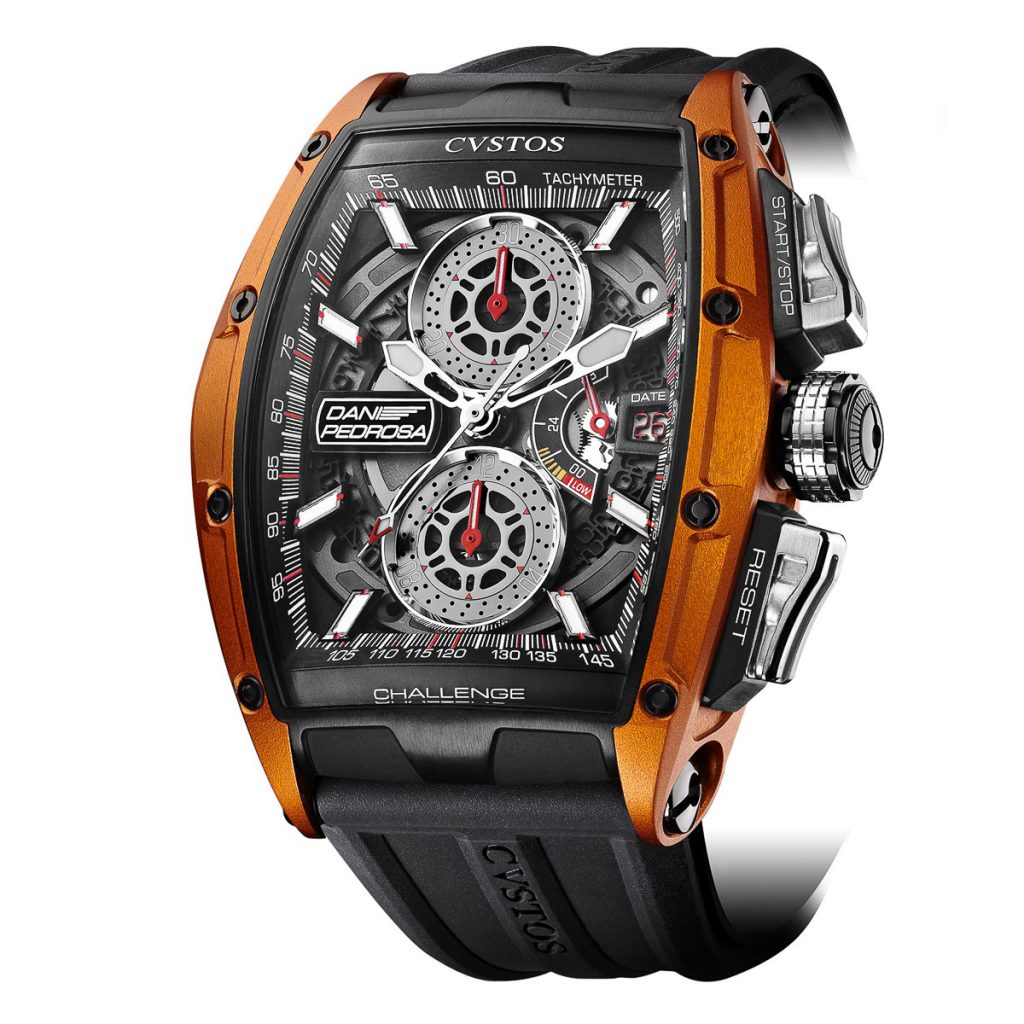 CVSTOS is a Swiss watchmaker that is on the super premium level. Their passion for motorsports and Repsol Honda rider Dani Pedrosa led them to the birth of this watch made with black, orange and grey titanium. The Challenge also has 25 jewels embedded in the piece and it is STUNNING. The price may give some folks a heart attack as they're selling them at USD13,900 (around RM61,674) each. Either this or a middleweight sports bike. Tough choice.
3) Lotus Marc Marquez Man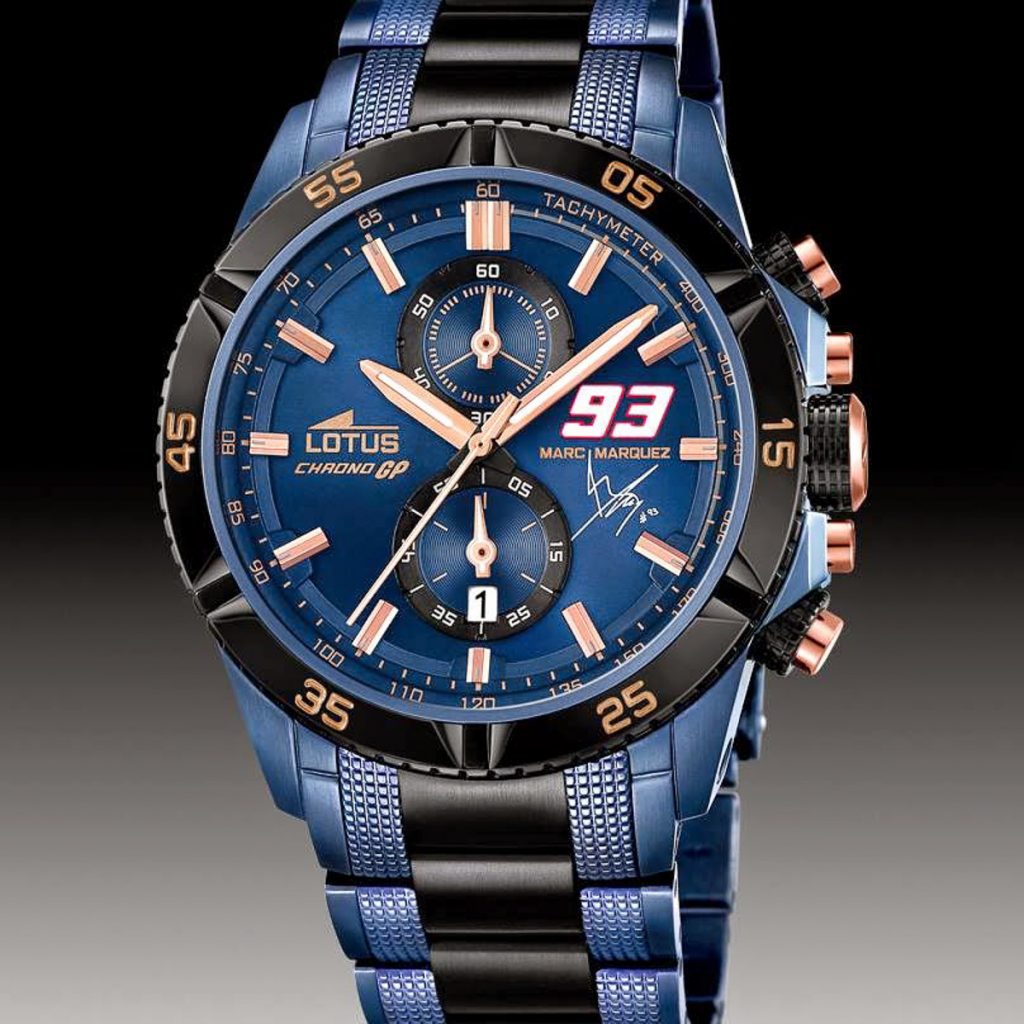 Surprise, surprise. The 2016 MotoGP World Champion has his own signature wristwatch line up and this Man range is simply striking. Sapphire glass, stainless steel case and chronograph functionality, this timepiece in exquisite dark blue colourway is a great way to create a big impression to your fellow motorsports enthusiasts. Coming in at around USD570 (RM2,530), it's a great gift for any Marc Marquez fan out there.
4) TW Steel VR46 TW937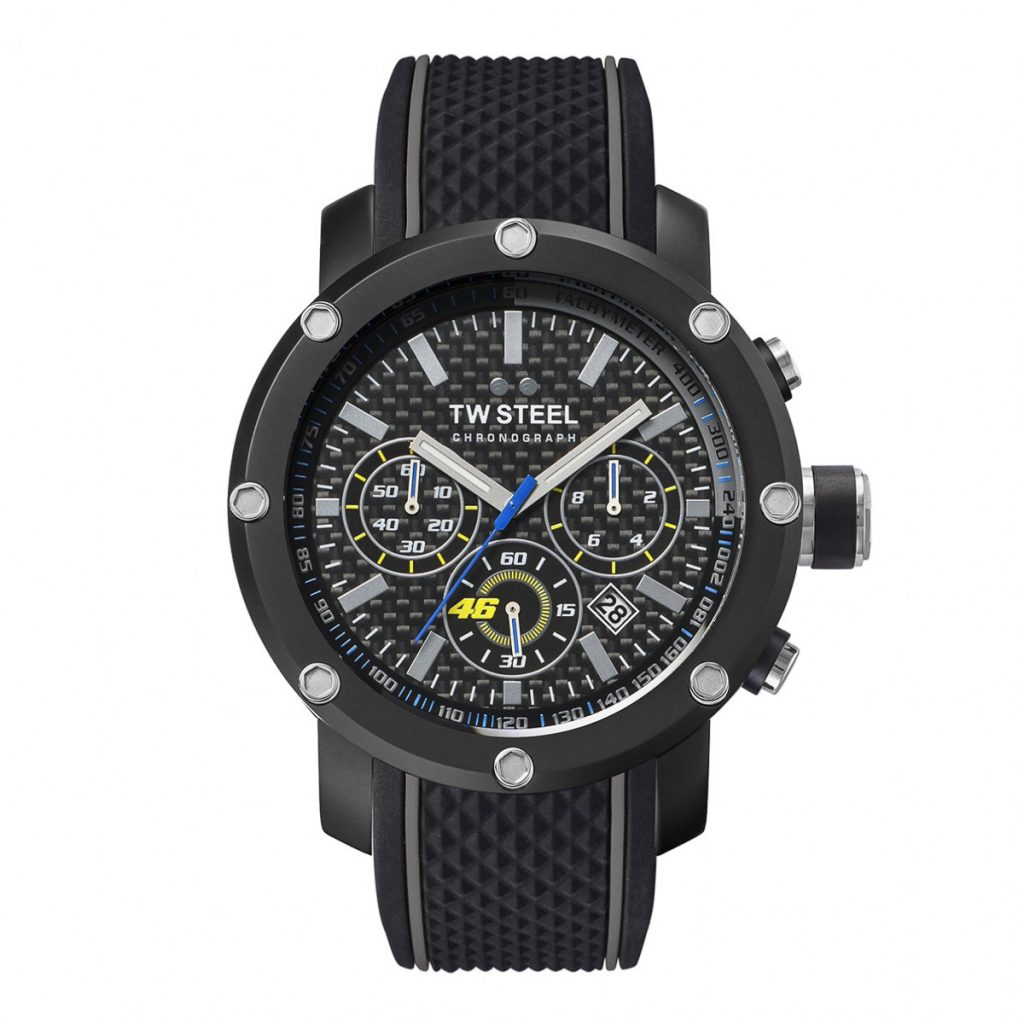 When it comes to MotoGP, there's no denying that Valentino Rossi is the Greatest of All Time. A collaboration with TW Steel makes the VR46 brand is the watch-making industry and the TW937 model is the sleekest looking one of all. This beauty is 48mm in diameter comes with a silicon strap and mineral crystal face with sapphire layer all in prestigious black colourway. The watch is water resistant up to 100 metres and you can purchase one for just USD799 (around RM3,545).
5) Zenith El Primero Stratos Flyback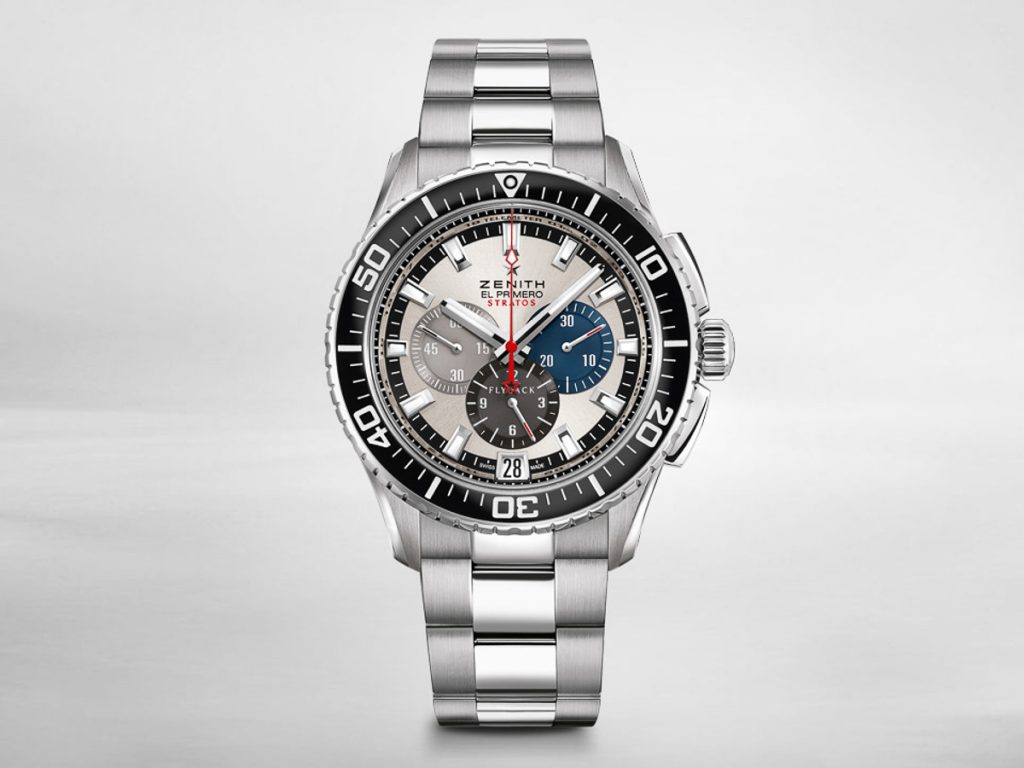 Ever heard of Felix Baumgartner? How about the Red Bull Stratos Mission? The guy who skydived from the edge of space? That's the one! Felix together with Zenith watch hitched a ride on a weather balloon up to the stratosphere, jumped off and fell back to Earth at 1,336km/h! And the watch survived in one piece. If you're interested to get one of these indestructible pieces of history, the selling price is around USD5,670 (around RM25,158). You can get a brand new Kawasaki Ninja 250 with that amount of cash.
6) Omega Speedmaster Racing Co-Axial Chronograph
There's no other watchmaker that can claim to be involved in all six lunar missions by NASA. This makes the Speedmaster one of the iconic timepieces of all time. It's also probably the only watch that has been to the Moon, the North and South Pole. The Speedmaster has also been long associated with motorsports and it's indeed a key collection for the elites as the asking price is at RM16,700.
 7) Triumph Sports Chronograph
The modern classic bike manufacturer has their very own line of fancy timepieces as well and the Sports Chronograph is the crème de la crème. Set with the super accurate Japanese chronograph movement, this baby is water resistant up to 5ATM (about 130 feet or 40 metres) which is more than ideal to withstand any motorcycle journey no matter the weather. The comfortable padded strap are made with 100% leather and the face and stitching comes in three different colours; Black, Silver and Red. It can be yours for just £299 (around RM1,640).
8) Casio G-Shock G-Steel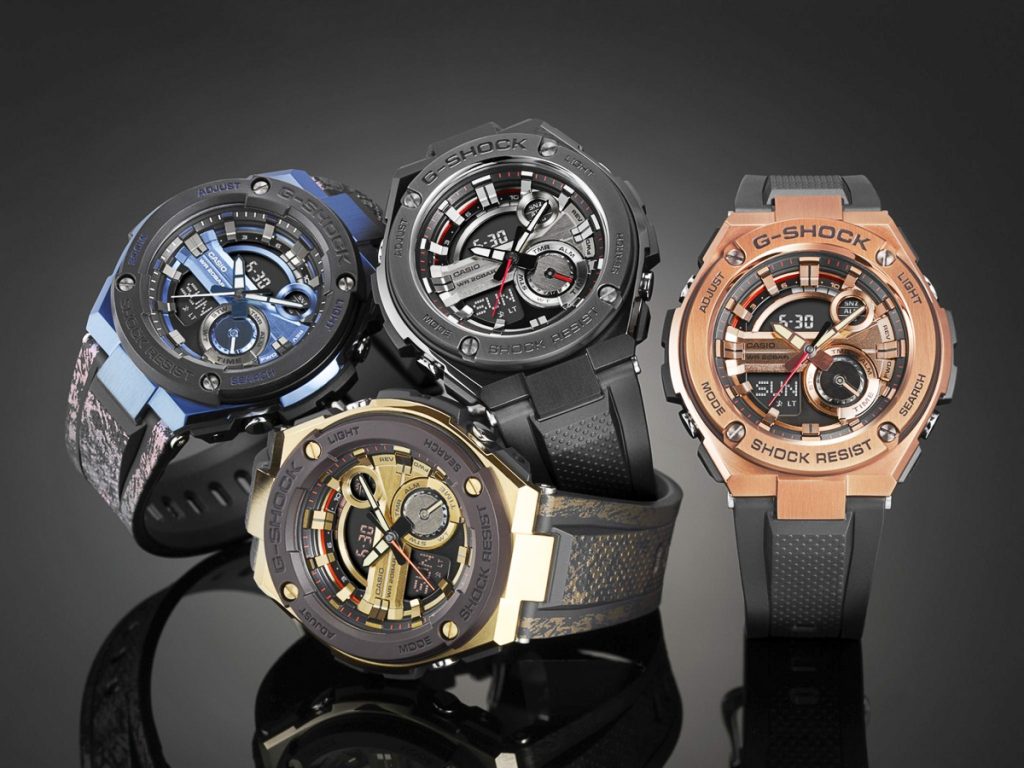 Presenting the toughest G-Shock of them all, the G-Steel. Made with a layered guard structure, double-layer bezel construction using stainless steel and resin gives it a tough and sleek metal finish. The watch also has a solar panel to recharge its battery so that you'll never have to worry about it dying on you. Get a piece for your loved ones starting from a reasonable USD320 (around RM1,420).
9) Seiko Giugiaro Design Limited Edition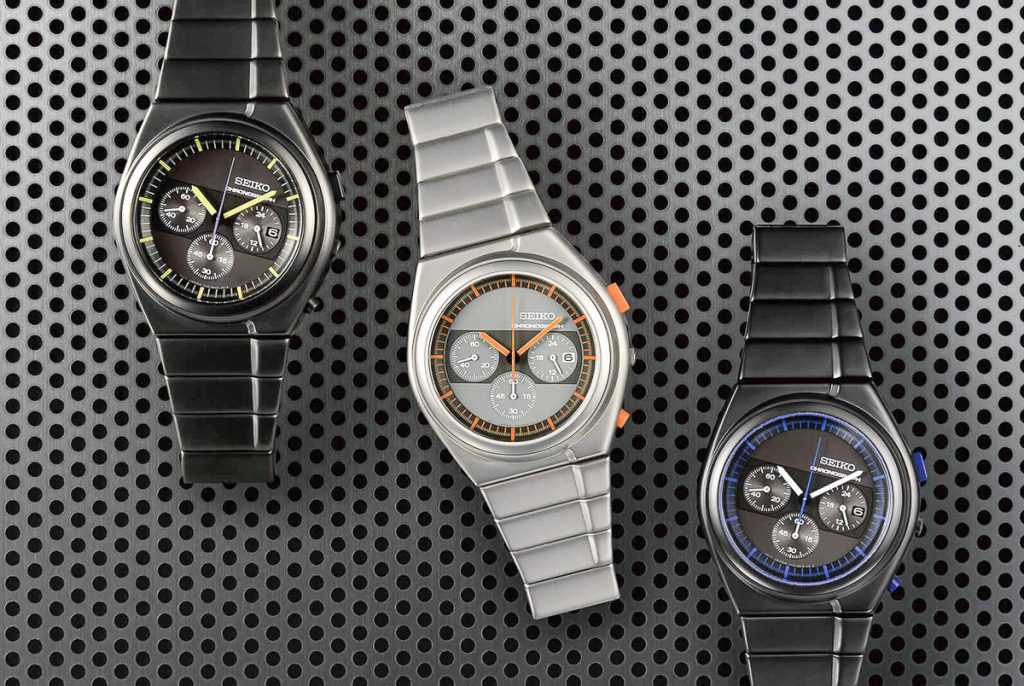 This Japanese watch legend collaborated with Italian design firm Giugiaro Design or also known as Italdesign in making motorsports-related wristwatches. This particular piece was designed specifically for motorcyclists with a tilted dial and sloped toward the rider to make it easier to read while riding. There are five different variants and all of them are beautifully made to perform flawlessly using Seiko's signature quartz chronograph movement. Price ranges from USD290 to USD339 (around RM1,287 to RM1,504).
10) Graham Silverstone RS Endurance 24HR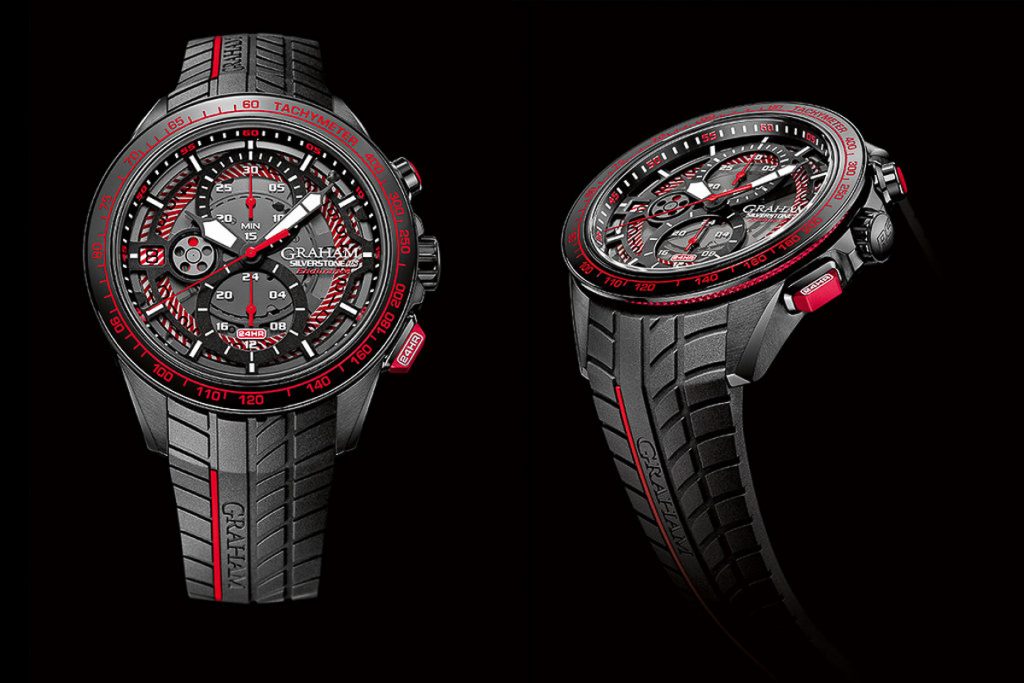 Not many watches pay tribute to one of Europe's iconic track and its legendary endurance race. This is probably one of the most heavily motorsports inspired timepieces ever made with a seconds counter shaped like a disc brake and race tire patterned strap. The watch also has a double chronograph function to measure 24 hour races and lap times. Sounds complicated, intricate and expensive and it is! With a price tag of USD14,580 (around RM64,700), it's more of an investment for the rich and famous.
There you have it, fellow motorsport enthusiasts. This is our take on the best motorsport/motorcycle-inspired watches. There are indeed a lot more watches worth mentioning in this article but if we include all of the great ones, this list will be ten times as long filled with tonnes of great options. These ten selections are the most interesting in our opinion. Any plans to get a special someone an awesome birthday gift?