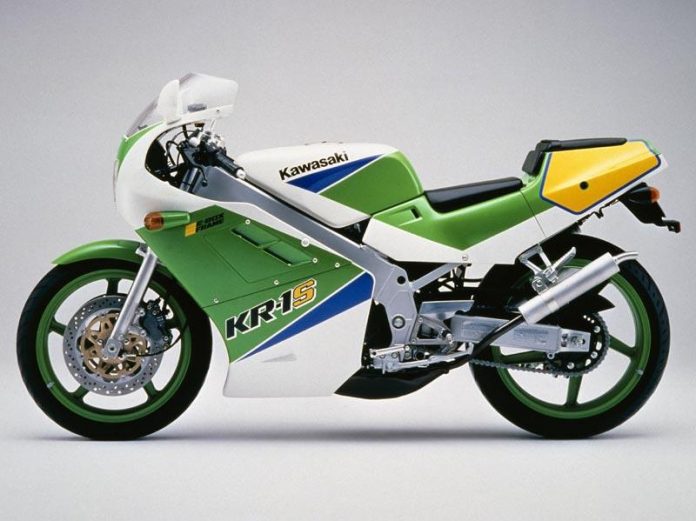 Kawasaki consistently produced motorcycles that stir up the market.

The Big Green Machine's approach has always been about raw power and speed.

This was why they have many "World's Fastest Production Motorcycle" accolades in their history.
Pushed on through rivalry with the other Japanese manufacturers, Kawasaki consistently produced motorcycles that stir up the market. The Big Green Machine's approach has always been about more power and speed. They've succeeded on many counts and thereby hold the honour of "World's Fastest Production Motorcycle" with a number of models.
So, let's take a look at some of them. Again, there are just too many to list here, so we'll continue the list in chronological order.
5. KR-1/KR-1S (1988)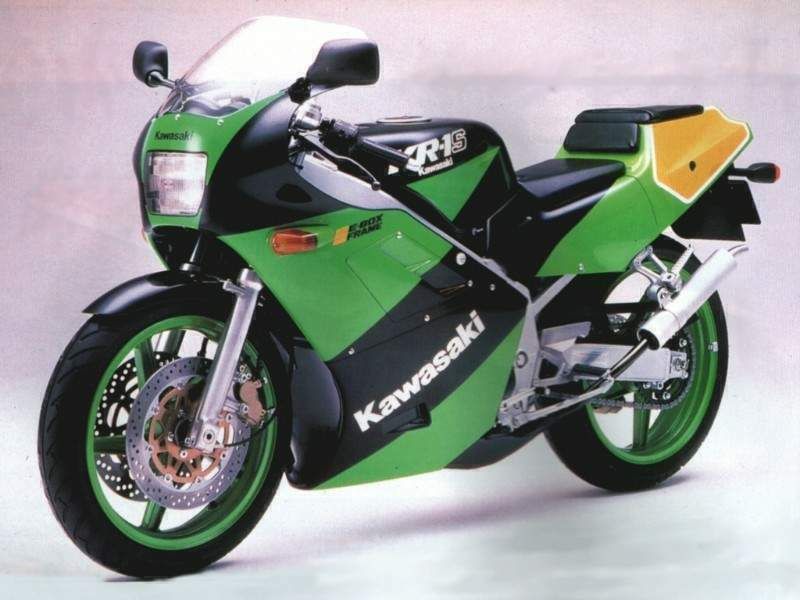 Kawasaki isn't all about four-strokes. The K1-R and the later K-1RS aren't race-inspired like their competitors' 250cc two-strokes but it was known to be the most powerful and fastest. Both models shared the 249cc parallel-Twin. The former's produced 55 hp, which was upgraded to 65 hp. Weight started out at just 123 kg then grew to 131 kg. It hit 225 km/h, making it the fastest among all, including the early Aprilia RS250. However, the bike had a tendency to seize its pistons, so Kawasaki made them only in small numbers. It's a collectors' item now.
4. ZZ-R1000/Ninja ZX-10 (1988)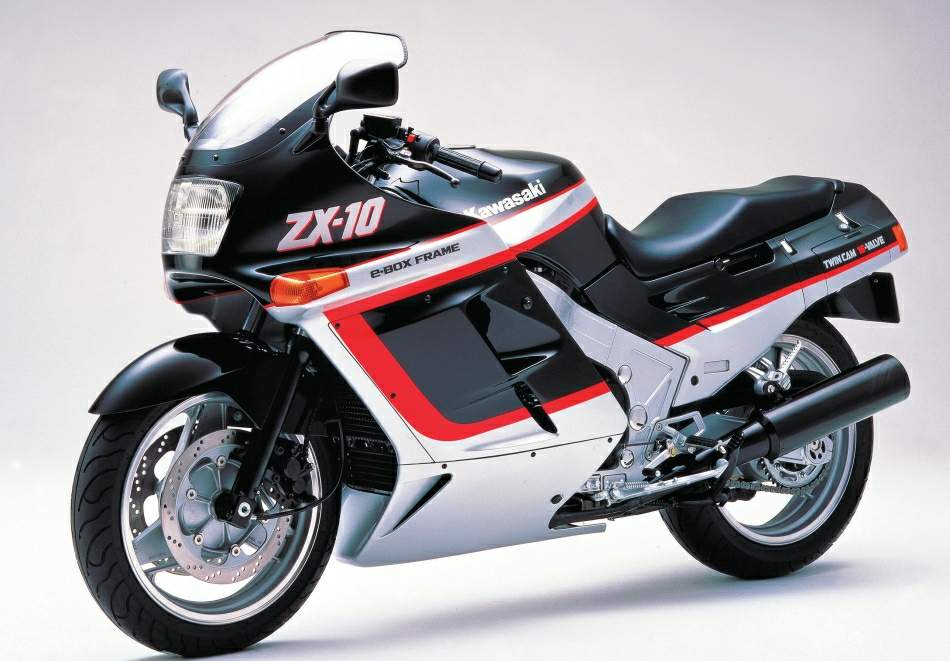 Kawasaki's reputation of building world fearsom bikes is pretty much set now and they weren't going to stop. So, in 1988, the built another world's fastest production bike. The 997cc engine produced 135 hp and gave the bike a 266 km/h top speed. It's also the first Kawasaki to employ an aluminium perimeter frame.
3. ZXR-750/Ninja ZX-7 (1989)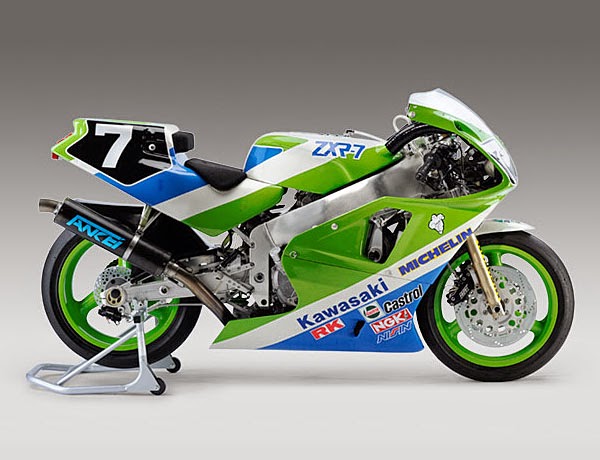 The ZXR-750/ZX-7 certainly deserves a place in this countdown. It made its debut in 1989, in time for the third World Superbike season in 1990. It had to contend with rivals Honda, Yamaha and of course the Ducati juggernaut. But it came good in 1993 when Scott Russel won Kawasaki's first ever superbike title. All versions of the ZX-7 are still much sought after by collectors.
2. ZZ-R1100/Ninja ZX-11 (1990)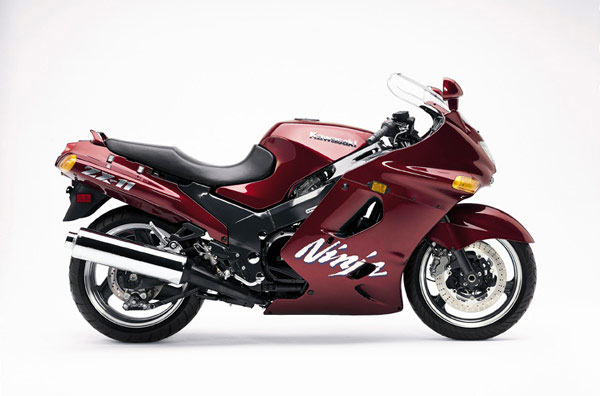 Just two years after the ZX-10 smash the fastest production bike record, along came this beast. The engine was enlarged and now produced 145 hp, pushing the bike to a top speed of 283 km/h. It also ran the quarter mile in 10.43 seconds. It's still fast by today's standards. This was the bike that spurred Honda to create the CBR1100XX Super Black Bird and the Suzuki Hayabusa.
1. Ninja ZX-10R (2004 to present)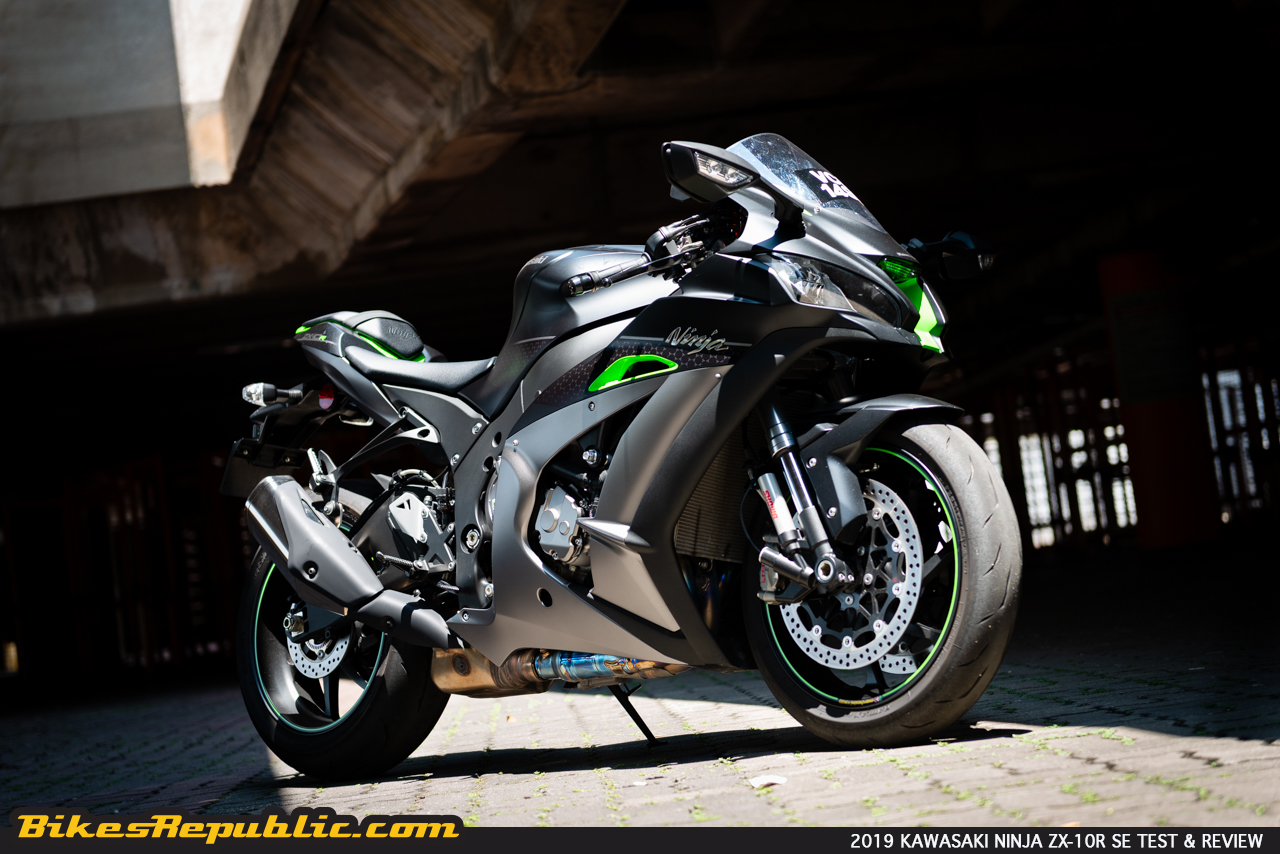 Just like its ZX-7 predecessor, the ZX-10R was built to contest in the World Superbike Championship. The manufacturer went away blank until Tom Sykes captured their first title in 20 years. Since then, Kawasaki had won another five championships including last year's making them the second most successful manufacturer behind Ducati. They could well continue. The current ZX-10R produces 197 hp and does the quarter mile in 10.03 seconds. It's also loaded with the latest electronic gear plus suspension.
Where's the H2 series?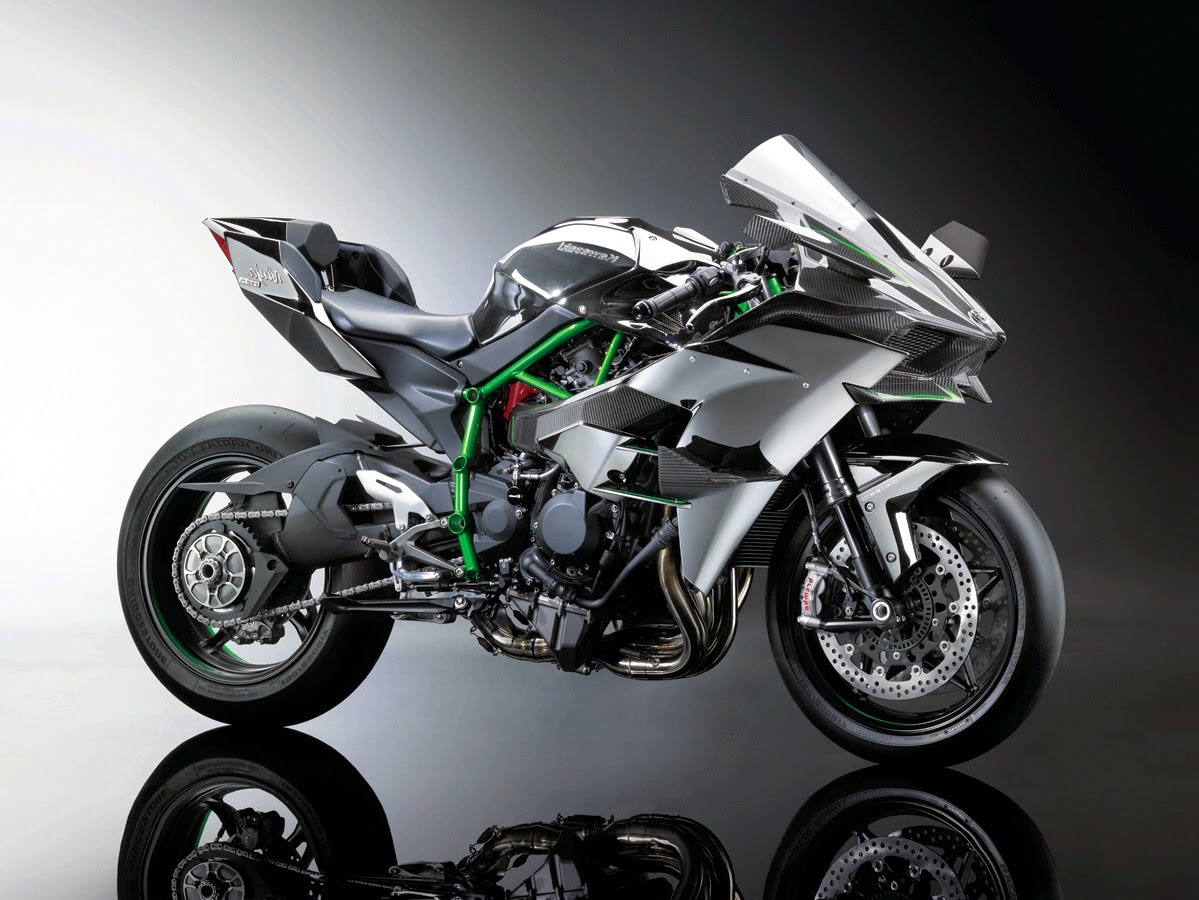 That's a little too easy, isn't it? The hyperbike is in a series by itself. It's currently the most successful forced induction bike but it also costs a bomb. The ZX-10R, on the other hand, is more attainable.