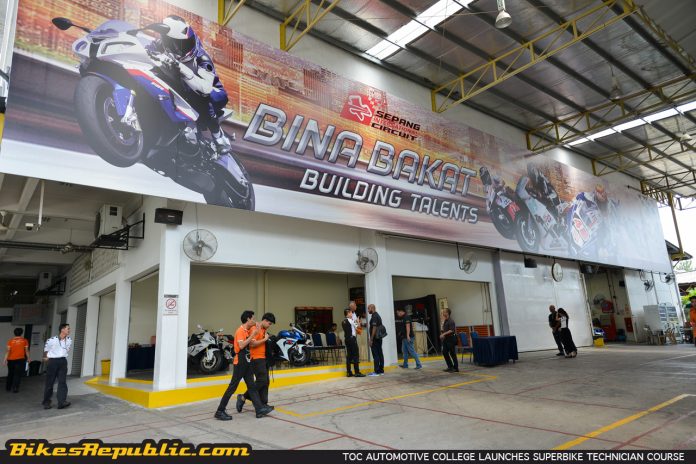 TOC Bina Bakat programme is officially recognized by the Ministry of Education Malaysia.

It seeks to assist the B40 segment students.

The programme was officially launched together with the ministry today.
The TOC Automotive College had launched the TOC Bina Bakat programme in 2018 to provide financial assistance to those in need of quality education at the college.
The programme provides up 100% education loan in addition to a work-based learning curriculum. The college targeted lower- and middle-income households as the beneficiaries for assistance, while providing them with the correct technical knowledge and skills for future jobs in the automotive industry and beyond.
As highlighted in the Education Ministry's Education Blueprint (Higher Education), there will be demand for an additional 1.3 million Technical and Vocational Education and Training (TVET) workers by 2020, in the 12 National Key Economic Areas, as part of the government's Economic Transformation Programme.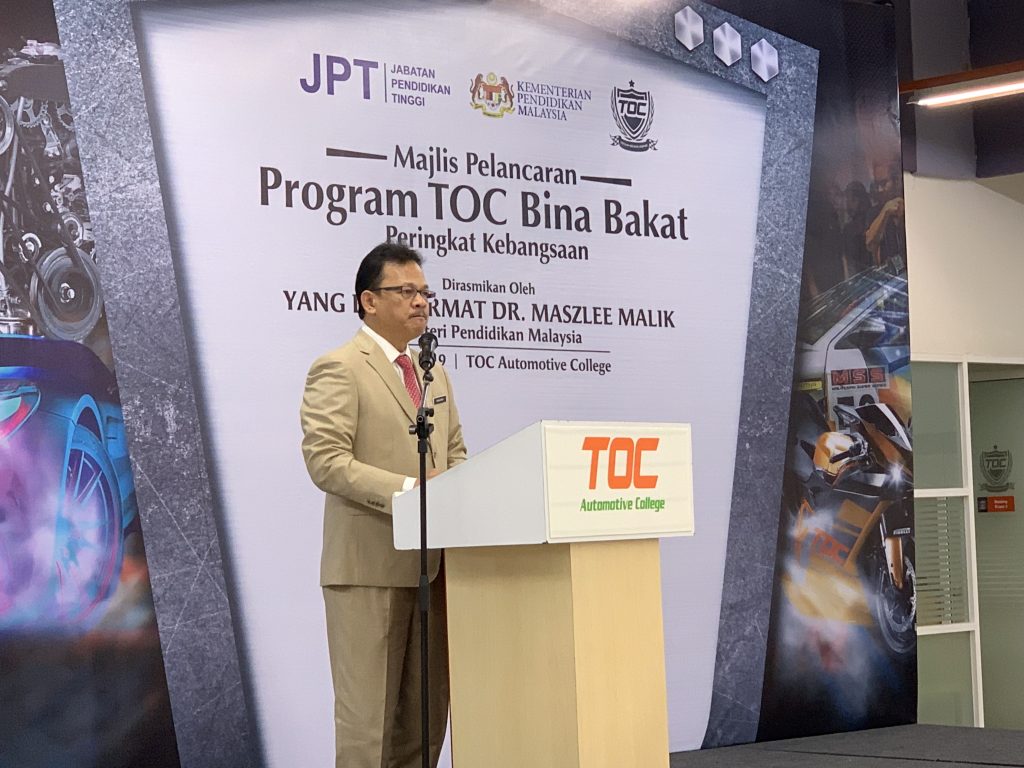 As such, human capital must be sought from everywhere including among the marginalized B40 income groups, thus the programme is their perfect springboard to high-quality education and opportunity in the work force.
As we've written before, the programme provides places for automotive education without upfront tuition fees. On top of that, the college will seek job placement for the graduates on completion of their courses. It also covers the new TOC Superbike Technician Course, by the way.
A total of 62 students have benefitted from the TOC Bina Bakat programme as of now. the programme is expected to grow exponentially due to nationwide recruitment in all states in Peninsular Malaysia.
"This infrastructure TOC built through their programmes and industry partnerships is critical in helping the Ministry of Education reach the students that we are trying to help the most. This includes those who find themselves with less interest in academics, as well as those who may have failed their SPM examinations, or even failed to obtain places in vocational, public and private colleges," in a statement prepared by YB Dr. Maszlee Malik, Education Minister of Malaysia.
Please click here to find out more about the TOC Automotive College. Please click here if you are interested in the Superbike Technician Course. TOC has a programme called Bina Bakat to assist potential students in need of an education loan.
TOC Automotive College can be reached at (+603) 7960 8833