Toby Price wins the Dakar Rally 2019 with a broken wrist.

It was his second Dakar win since 2016.

KTM has won at the rally 18thtimes in a row.
Speaking of broken wrists, Australian Toby Price won the Dakar Rally 2019 despite riding with that injury.
Price came into the 10thand final stage of the rally with a slender one-minute lead over Chilean Pablo Quintanilla. They had covered almost 5,200 kilometres up to that point.
However, Quintanilla crashed after a mere 10 kilometres into the 112-kilometre stage from Pisco to Lima. He injured his foot which cost him 19 minutes, dropping him to fourth overall. Quintanilla's misfortune let Price romp home to win the stage win and the overall lead.
Price's feat was heroic as he rode with a broken scaphoid. He had broken the bone a few weeks prior to the Dakar's flag-off.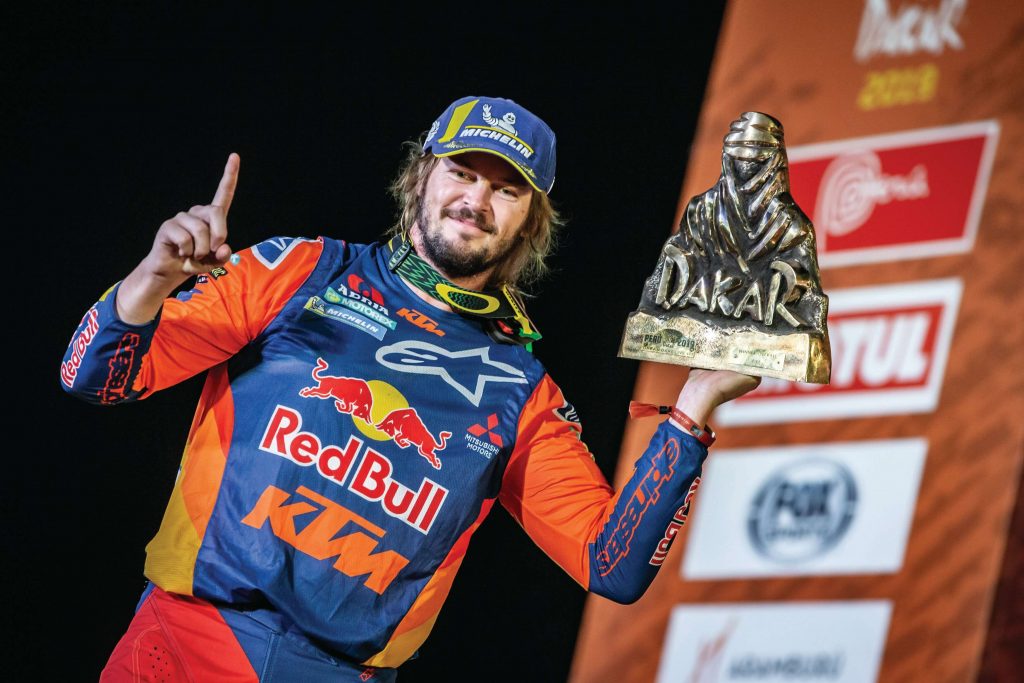 The Red Bull KTM factory rider had thought about just racing for two stages before pulling out. But he kept going as his team provided impeccable support in addition to some luck.
"Pretty much all I can say is that it feels like there are about five people driving a knife in my wrist now," Price said. He had spent 10 agonising days of being jolted and bumped across the dunes and desert.
"It's not very comfortable, it's not very enjoyable. Now I'll just wait and see what damage I've done to my wrist."
It was Price's second Dakar win since 2016, and KTM's 18thsuccessive victory.