Snatch thieves on motorcycles are the scourge of the nation.

While they can't be eradicated easily, there are ways to protect yourself.

The best way is to remove the attraction for them to strike.
Snatch thieves on motorcycles are the menace of society and cases are still high especially in the Klang Valley.
This writer's mother was the victim of such miscreants not once, but twice. She was just 10 metres away from the guardhouse of her apartment when it happened the second time. Since her reflex was to hold onto her handbag slipping off her arms, she grabbed hold of it and ended being dragged on the road. Thankfully, she suffered only minor scratches.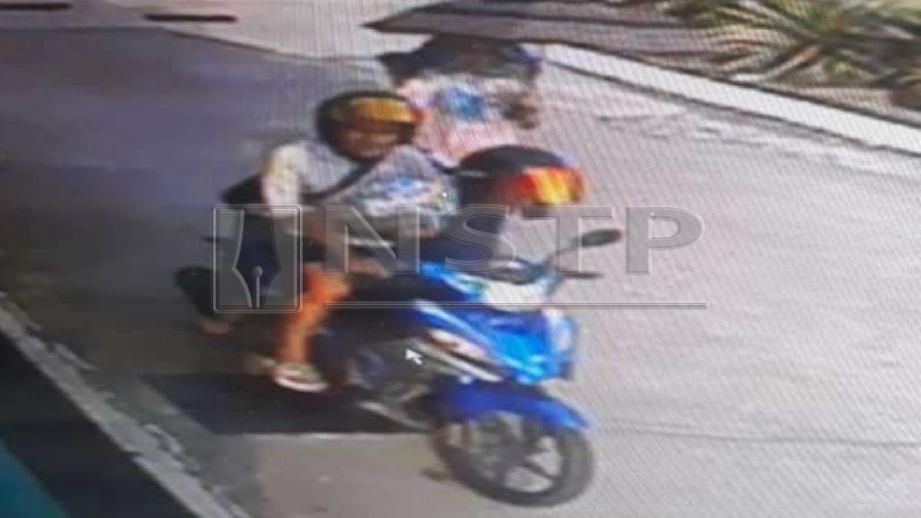 There are reports of snatch thefts everyday, so we could take a few steps to avoid being the victims. Just yesterday, a lady motorcyclist lost her handbag and RM 1,000 of cash after eh made a withdrawal at an ATM.
1. Don't be flashy
Always hide your flashy jewelry on your neck or wrists. Thieves are creatures of opportunity. If you're walking, hold the bag in front of you instead of slinging it on your side.
2. Hide your belongings
This is especially true for lady motorcyclists. If you intend to leave your handbag or phone inside the carrier (basket), at least hide it under other stuff. Best of all, clip or tie the strap around the basket or motocycle's neck.
3. Carry a backpack
It may not be practical or comfortable for most motorcyclists, but there's no way to snatch a backpack off your back, unless they rob you at knife point.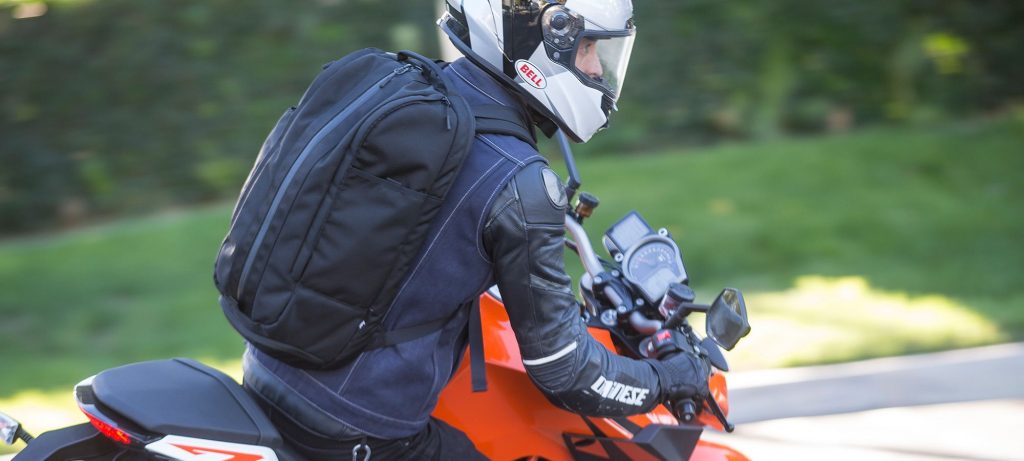 4. Install a lockable "center box"/carrier
GIVI offers a lockable carrier which installs where the basket is placed. Sure, it reduces the number of things one can carry but is way safer than advertising your belongings.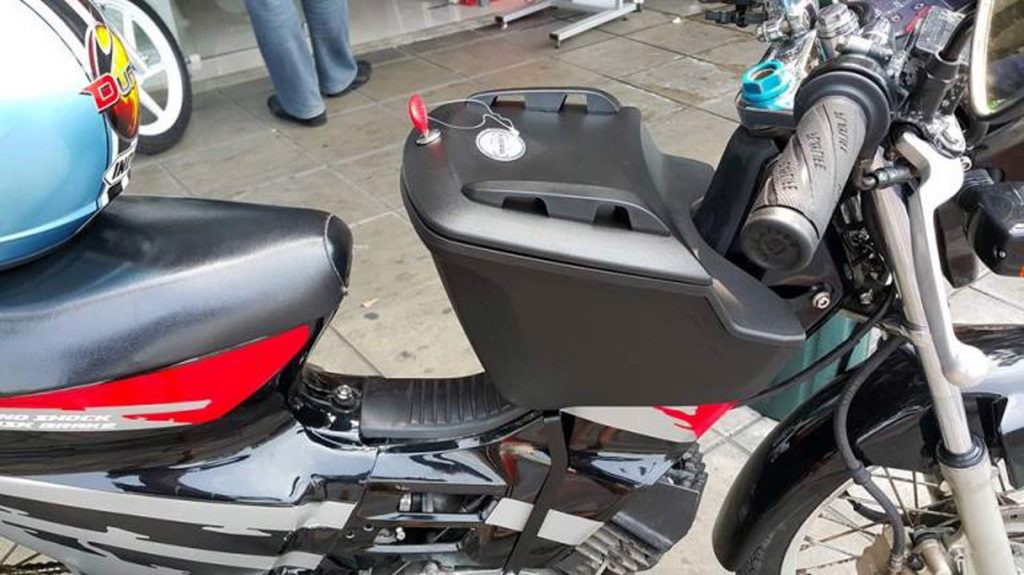 5. Install a top box
This is the best way. It doesn't have to be a big box, even a small one is sufficient. Your belongings are also sheltered from the rain.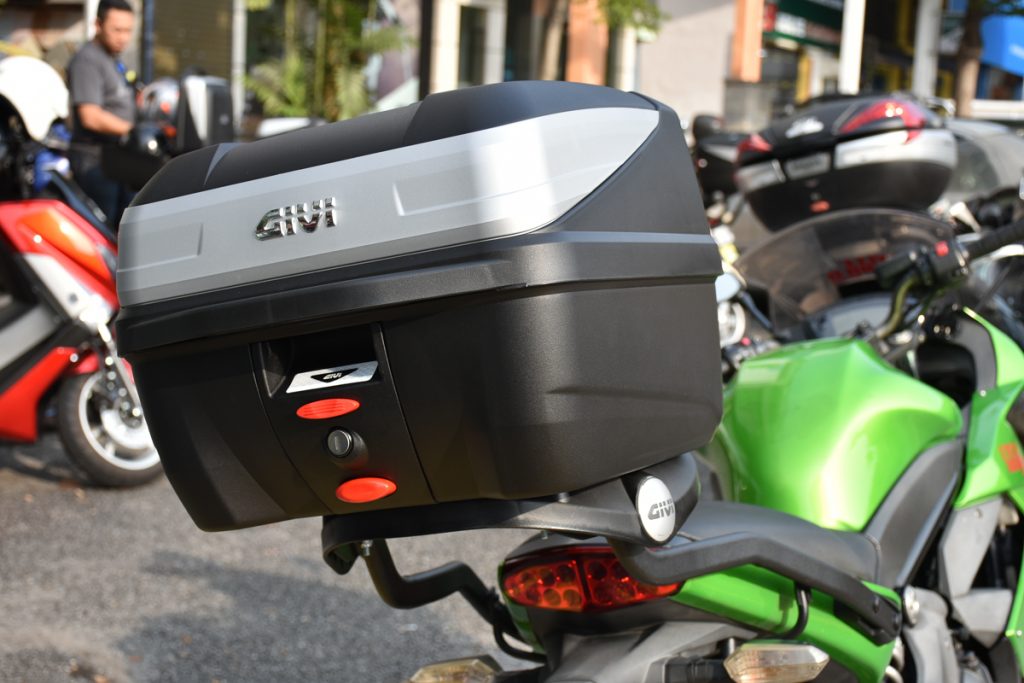 These are by no means 100% safe solutions but remember that snatch thieves are scum who prey through opportunity. Take away the "attraction" and they have nothing to go on with.