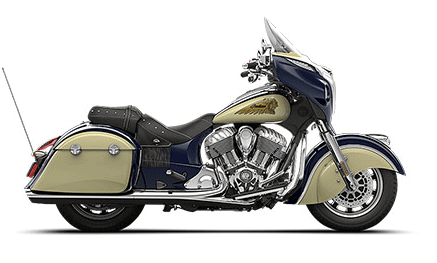 Chieftain Elite, Chieftain Limited and Roadmaster Classic

All will use the same Indian's 1,811cc Thunder Stroke V-Twin engine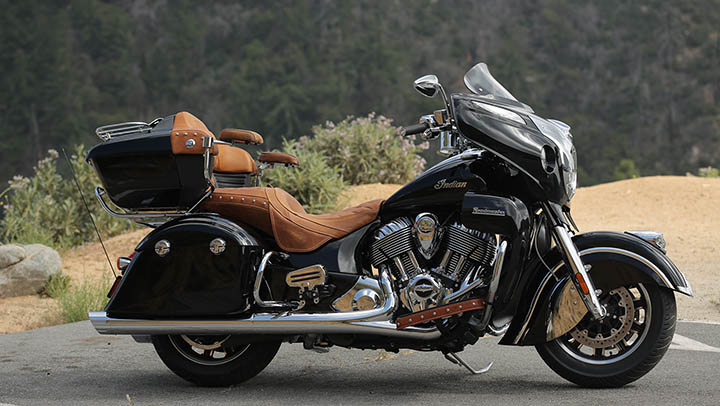 According to a recent document released by our motorcycling friends from down under, Indian Motorcycle is planning to release three new models that are going to be added to their current line-up. This is clear proof that the American bike manufacturer has a strong presence in the market more than ever before considering that its sister brand, Victory Motorcycles, has closed its doors for good following a recent announcement made by their parent company, Polaris.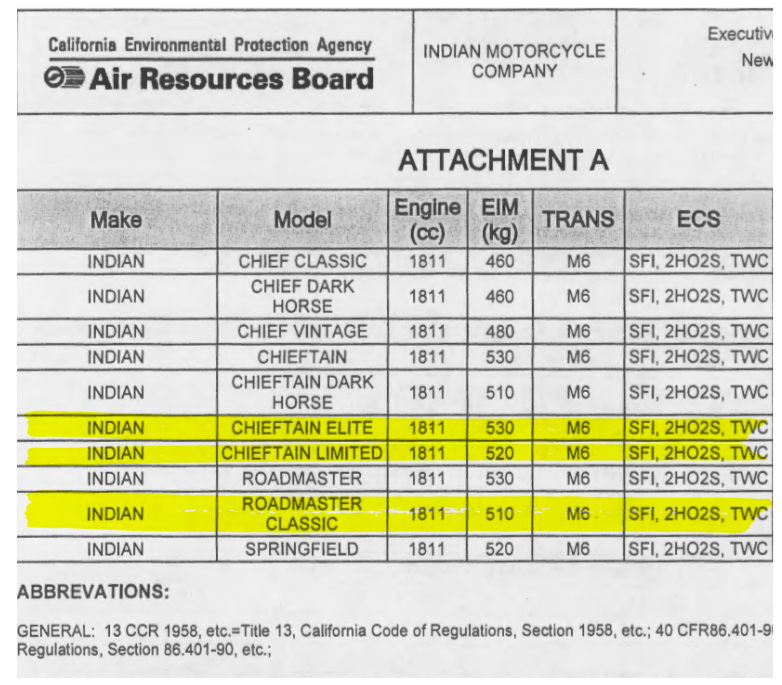 Referring to a recent publication made by Australian Motorcycle News, Polaris has filed the emissions certification documents for all of their bikes but three new names showed up in the list; the Chieftain Elite, Chieftain Limited and Roadmaster Classic. The document also stated the type of engine that they'll be using which is Indian's trademarked 1,811cc Thunder Stroke V-Twin power plant.
Other details apart from their weight and transmission type were not specified in the document but if the same engine is being used in the three new models, we assume that it's the same air and oil-cooled fuel-injected unit that is able to produce around 73hp and 139Nm of torque. The transmission column stated 'M6' or 'Manual Six' might also indicate that Indian is also probably going to implement their six-speed gear drive wet clutch setup with belt drive in these babies as well.
The model names also gave some clues on these upcoming bikes; these won't be brand new models to be dropped in the line. The Chieftain Elite and Limited are probably going to be of higher specifications with more or updated equipment. The Roadmaster Classic will most likely be heading into a more timeless or retro paintjob and/or accessories but probably not going to fall far from the original Roadmaster currently on offer.
For now, that's all we can assume. We might have to wait for a while before Indian makes any official announcement but one thing is for sure, Indian Motorcycle is ready for 2017.
Stay tuned to Bikes Republic for more updates.