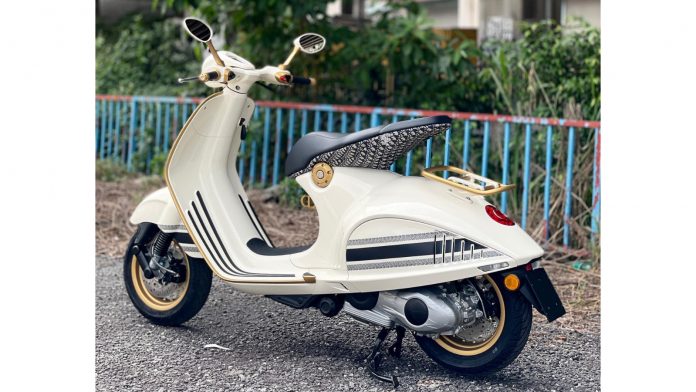 Dealers Vespa Kuala Lumpur have got a Vespa 946 X Dior up for grabs, provided you meet its asking price: over RM100,000!
Vespa Kuala Lumpur has an ultra-rare Vespa 946 X Dior for sale.

This limited-release scooter boasts plenty of unique Christian Dior design traits.

Potential suitors need to hurry and ready at least RM100,000 to acquire it from said dealers.
Got about RM100,000 to RM150,000 to spare and want something truly extraordinary to commute about with? Well, perhaps you ought to consider this stylish and ultra rare Vespa 946 X Dior that dealers Vespa Kuala Lumpur recently flogged on its Facebook page.

While Vespa Kuala Lumpur didn't mention how many they have in stock, or if they have the matching optional accessories to go with it, we're certain this is as rare as it gets when it comes to modern Vespa scooters.
Launched during spring last year, the Vespa 946 X Dior sees the iconic Italian classic scooter purveyors teaming up with the world-famous French luxury design maison. Aptly, the latter gave its own unique twist to the flagship 946 scooter model, resulting in one very eye-catching scooter indeed.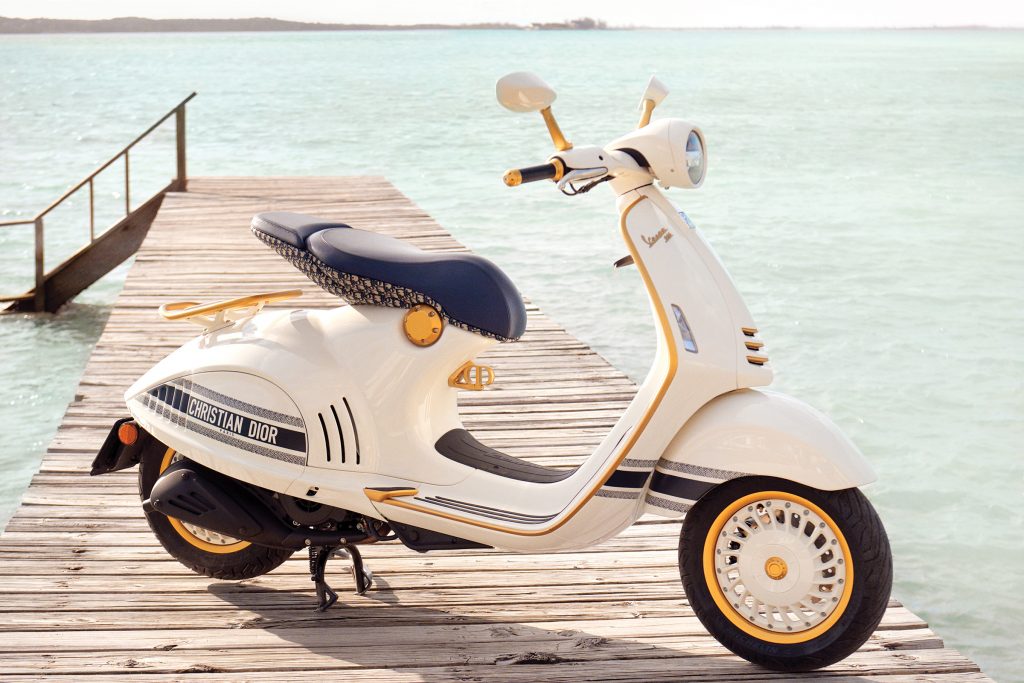 Highlights include the exclusive colour developed exclusively by Christian Dior and Vespa, gold accents, as well as a two-tone seat crafted using authentic leather dyed in blue that also features seams in matching shades plus Dior Monogram fabric.
There's also handlebar grips made using the same blue leather matched with gold bar ends, a gold hook in front of the saddle adorned with the Christian Dior logo, as well as another Christian Dior logo motif emblazoned on the right-side rear wheel cover panel just above the exhaust.
Exclusive aesthetic design aside, the Vespa 946 packs an air-cooled 125cc single-cylinder powerplant that generates 11.4HP and 9.6NM that powers the rear wheel via a twist-and-go CVT automatic box.
Yeah, not a lot of power for the price, but you're definitely getting bucketloads of style points here – more so if you can get the design-matching helmet and optional top-case.