The Kawasaki ER6N made quite an impression when it entered the Malaysian market as one of the most affordable big bikes that you can get. With years of service, the ER6N was replaced with the more modern Kawasaki Z650 but a garage from Bali, Indonesia decided to elevate the former ER6N in every possible way. The result? The Kawasaki ER6N "Bully".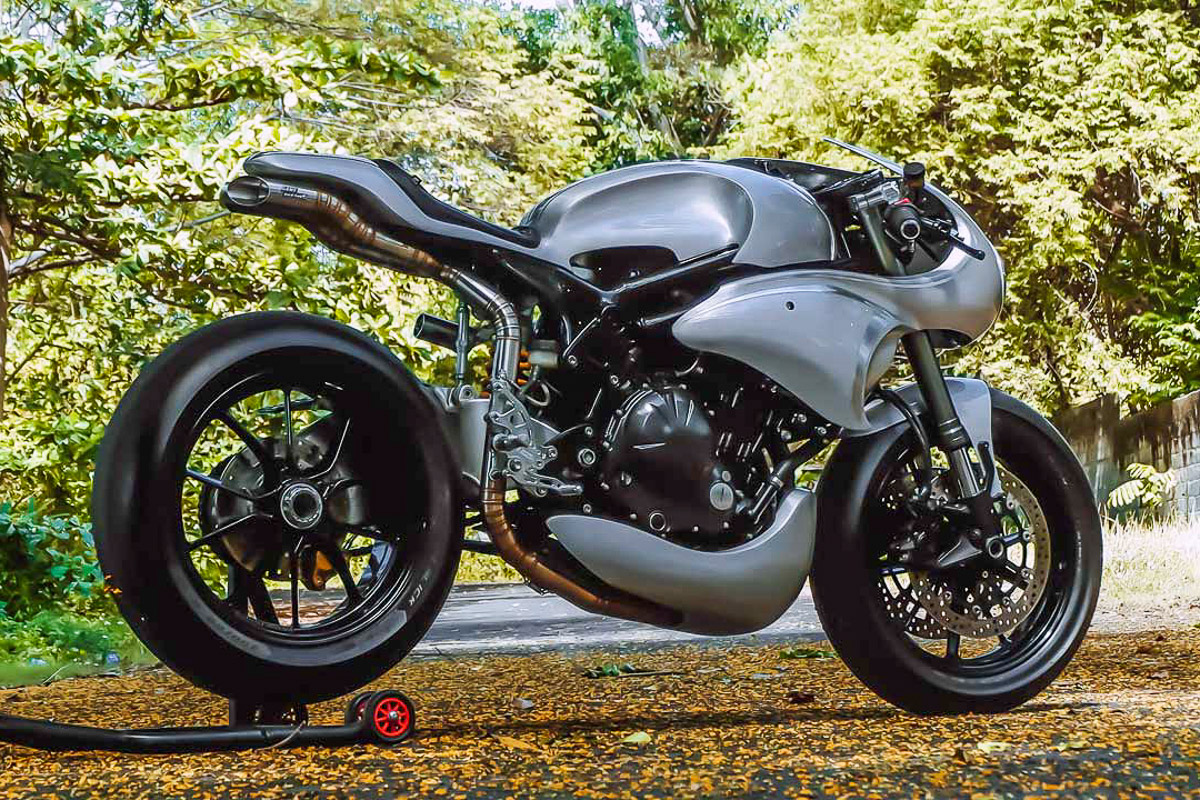 AMS Garage and its workshop owner, Ajus Mulyawarman, have been getting a lot of attention with their recent works and they wanted something that they can basically tear up the streets with style. Working a lot with the bike's overall stance and proportions, the 'Bully' idea was birthed and work quickly got underway.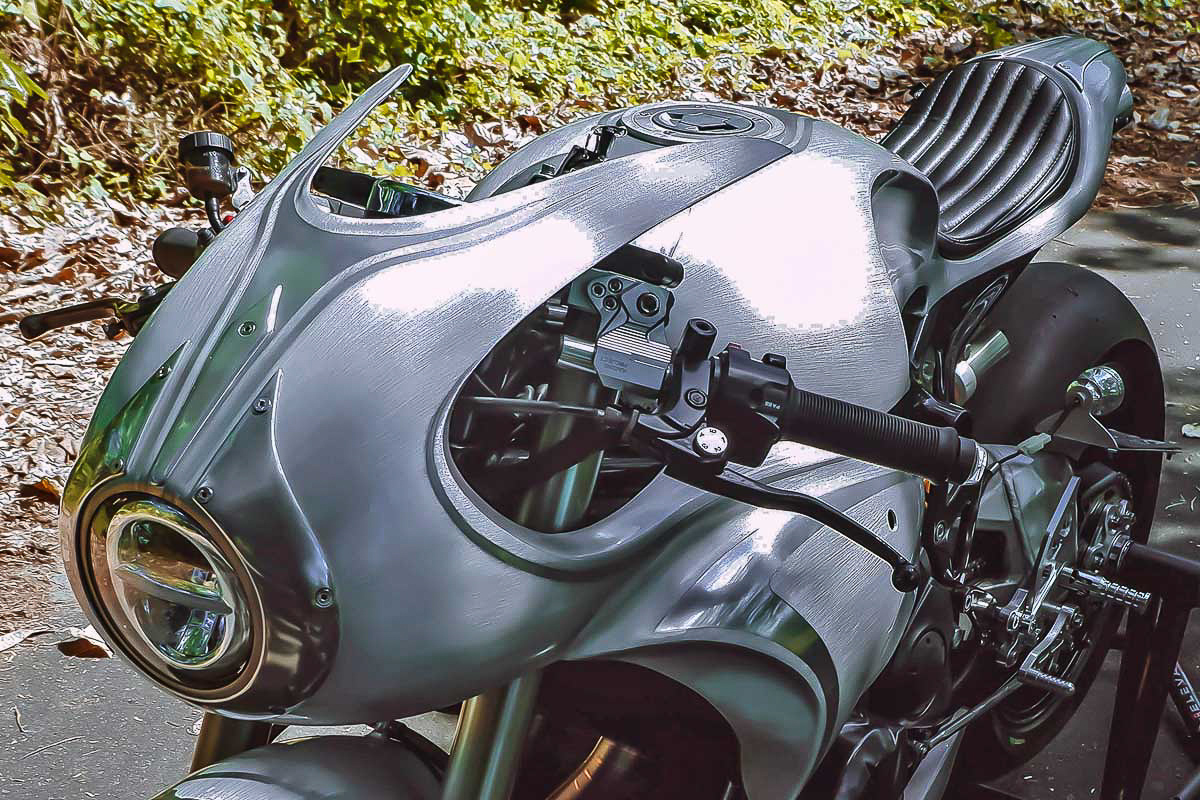 It took them only three months to complete this masterpiece which comes with a lot of premium parts to create this final look. While the engine's 650cc engine is only enhanced with a custom stainless-steel exhaust, the rest of the work on the Bully is more profound.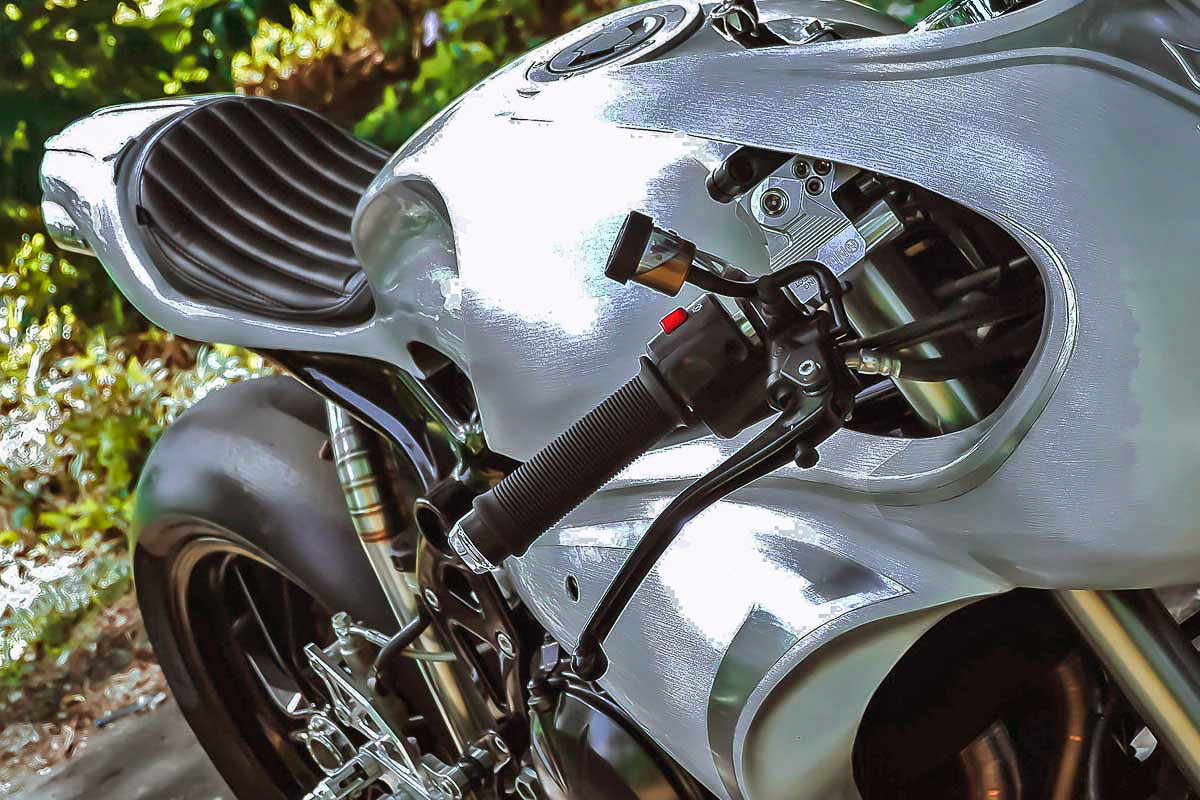 We're talking front forks from the Ninja ZX-10R, single-sided swingarm from a Ducati Panigale, Ohlins rear monoshock, cast wheels, full slick Metzelers, and most importantly, all of its hand-shaped aluminium alloy panels. No plastic here, folks. Just pure metal with some very tasty specs to conquer the tracks.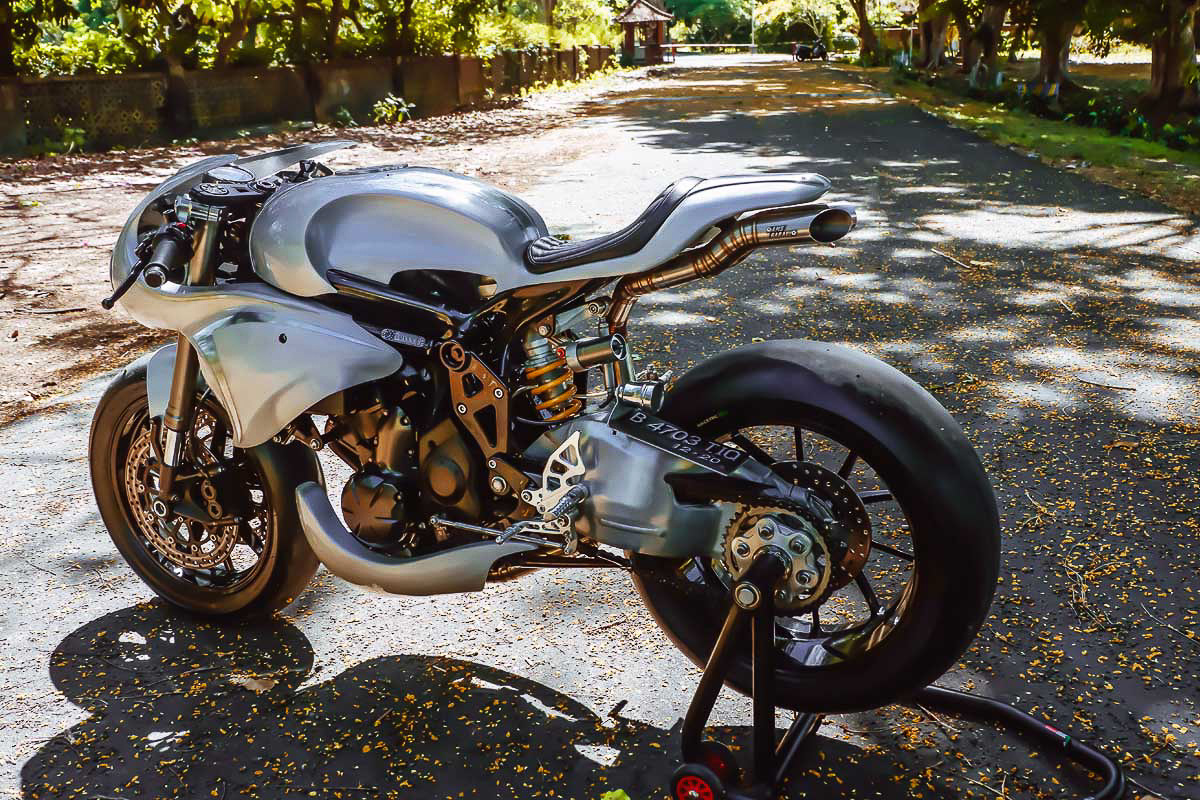 We can see from this representation of the once-popular Kawasaki ER6N that AMS Garage has the raw talent to create a masterful work of art that not only looks good but functions well. While reading about it might seem like a Frankenstein project, the Bali-based outfit really knows how to bring everything together into one magnificent beast.
Image credit: Return of the Café Racers