When it comes to Indian Motorcycle, the Indian Scout Bobber is certainly one of favourites bikes in terms of design but what happens when it is taken way over its limits? Well, that's exactly what happened when they collaborated with Workhorse Speed Shop and unveiled the Appaloosa v2.0, the craziest Indian Scout Bobber in the world!
The bike will be taking part in Baikal Mile festival of speed where riders with titanium balls will attempt to set land speed records on a one-mile drag strip made of ice. This crazy event will take place this weekend at the frozen Lake Baikal situated in the heart of Siberia where temperatures can go down to -40°C at night -20°C during the day. One crazy bike for an even crazier event at the craziest place!
According to Brice Hennebert, creator of Baikal Mile, "I can't believe we are actually here. What an amazing place. I am so pleased to finally reveal the new Appaloosa after weeks of hard work to get here. I can't wait to see Sebastien blast down the 1-mile strip."
Brice Hennebert, creator of Appaloosa, also shared the same sentiment by stating, "The feeling is crazy, it's a bit like going racing on the moon. There's absolutely no reference point, we go to a desert of ice in Siberia where it can be -40°C at night -20°C during the day. I'm super excited and a bit lost at the same time as we have no idea what to expect. With just a few days before the flight, I'm focussing on the practical aspects, but I know this journey will be one of the most insane experiences of my life."
The heavily modified Indian Scout Bobber gets a lot of support from top-level partners such as Akrapovič, Beringer Brakes, Dunlop Europe, Evok3 Performance, Motorex, Öhlins and Flybike. For the particular ice event, the Dunlop SportSmart Mk3 tyres have been fitted with ice studs to make sure that the bike has enough grip to not slip on the super icy surface.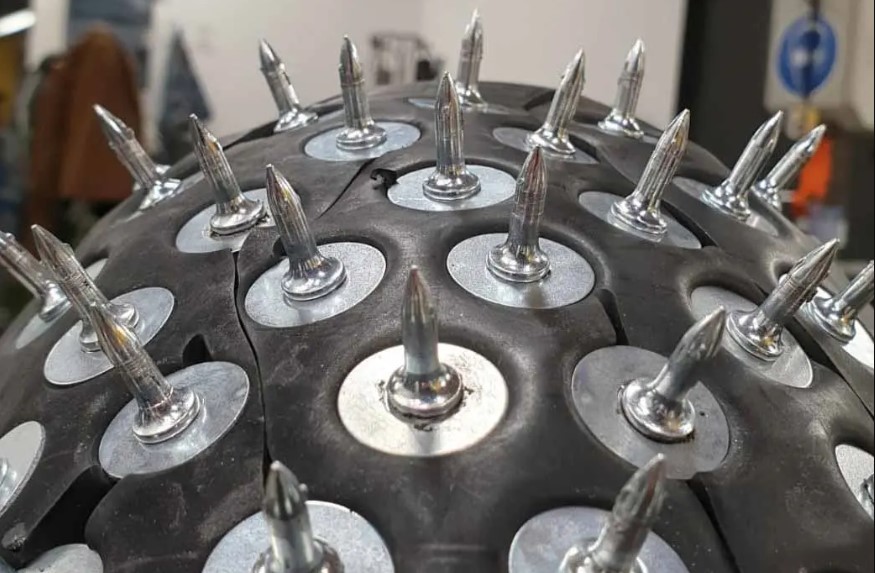 The Appaloosa v2.0 also has an upgraded Nitrous Express system for better power delivery and reliability. Sébastien Lorentz of Lucky Cat Garage will be the one to pilot this crazy bike during the Baikal Mile Speed Festival. Talk about crazy.