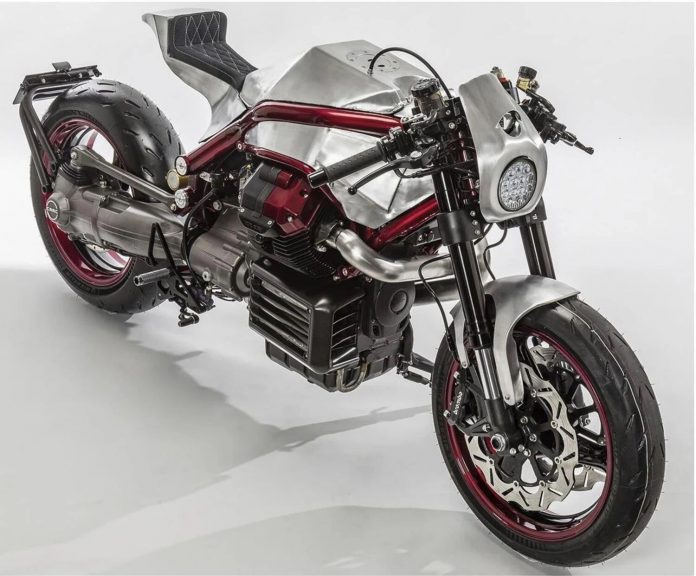 Renowned Japanese custom builder Katsu Motorworks has built this stunningly gorgeous Moto Guzzi Griso 1100 café racer.
Katsu Motorworks is at it again, this time with a specially-commissioned custom café racer.

The build is based off the Moto Guzzi Griso 1100 roadster, with both form and speed in mind.

This build was commissioned by a friend of Katsumoto-san with both a café racer and streetfighter obsession plus a penchant for speed.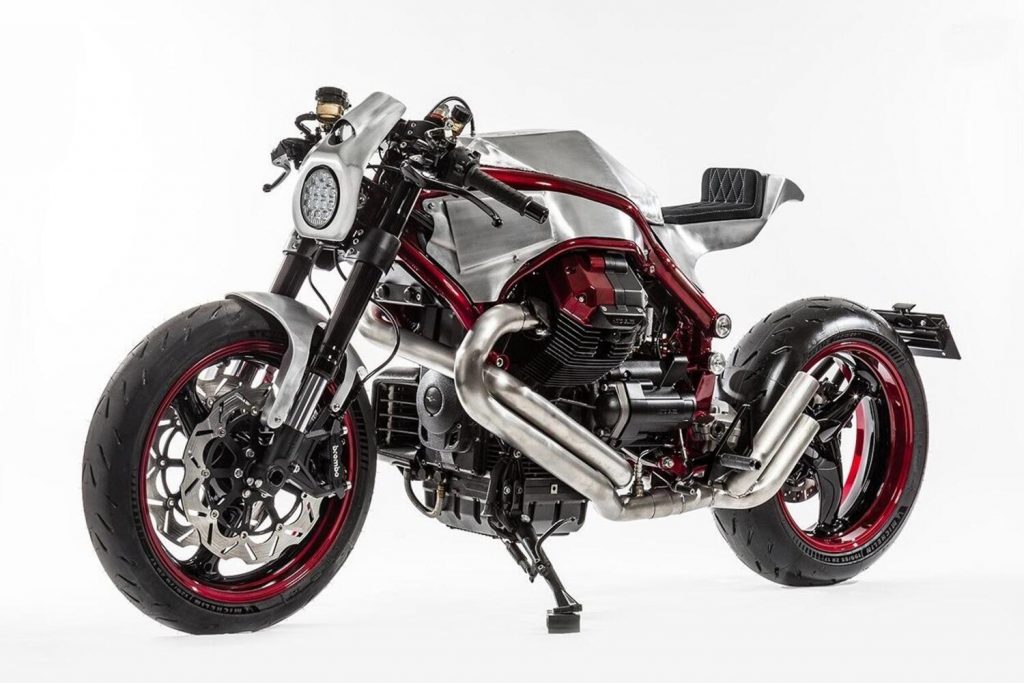 Kenji "Katsu" Katsumoto already established a reputation for himself and his Katsu Motorworks label in recent years. Besides Harley-Davidsons, he's also renowned for his non-HD builds, including a custom Moto Guzzi V11 Sport Scura build that earned him a 'Best Café Racer Award' from the Mooneyes show/
Obviously, Katsumoto-san is one who's always one to better himself with every creation, and his latest work is a testament to that. What you see here is a custom café racer based off the Moto Guzzi Griso 1100 that was commissioned by a personal friend of Katsumoto-san.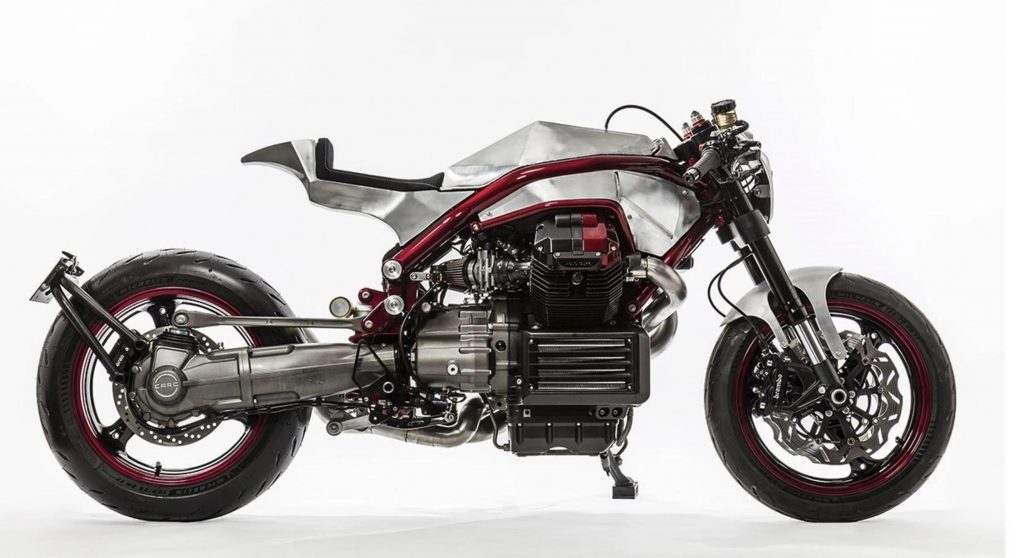 Unlike his past creations, this latest effort sees Katsumoto-san, a native of Fukuoka, take on a very different approach. The commission decreed for a customer who an avid café racer and streetfighter afficionado with a penchant for speed.
Katsu kept the silhouette slim and sleek, opting for origami-style aluminium bodywork and minimal embellishments. The client had also directed Katsu not to paint the body panels, which emphasises the builder's beautiful hand-shaped metalwork better.
With the paint, Katsumoto-san instructed The House of Kolor to paint the frame and wheels in a rich candy burgundy hue. Notably, there's a fully-adjustable Griso 1200 inverted front end, Brembo calipers with Pro Brake rotors, clip-ons, and Michelin Power GP tires present.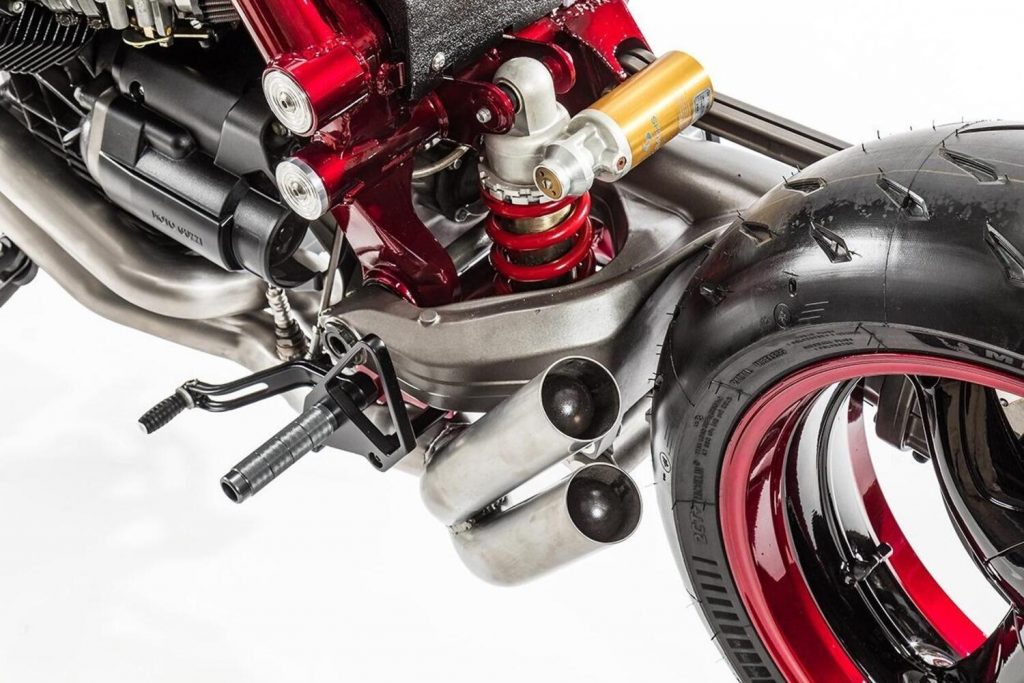 Elsewhere, there also a Motogadget dash and stacked dual headlights, the latter adding both function and design flavour.
Initially, Katsumoto-san had no intention to fiddle with the engine internals. Instead, the best way to gain speed was to reduce the Griso's 505-pound (229kg) claimed dry weight. Besides that, there's a custom stainless-steel exhaust system that snakes around the left side, leaving the longitudinal V-twin and shaft drive fully exposed on right.
Are you folks digging this exquisite build by Katsu Motorworks yet?