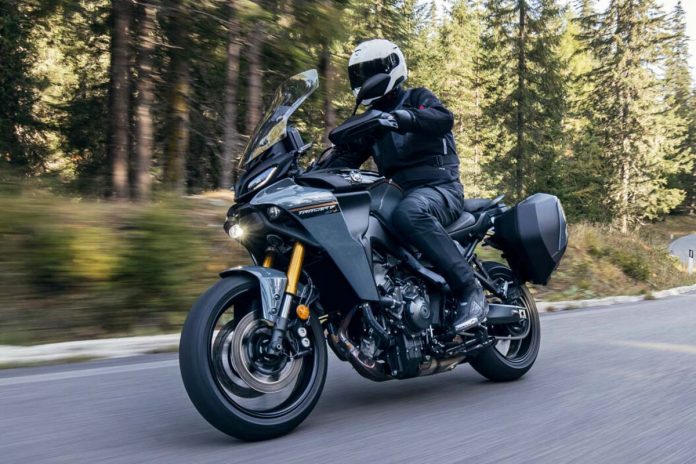 Yamaha kickstart its 2023 motorcycle range with the new radar-enabled Tracer 9 GT+.

 
The Tracer 9 GT+ is the new flagship for the Tracer 9 family for 2023. 
The Tracer 9 GT+ is the first Yamaha to feature Adaptive Cruise Control and Unified-Braking System.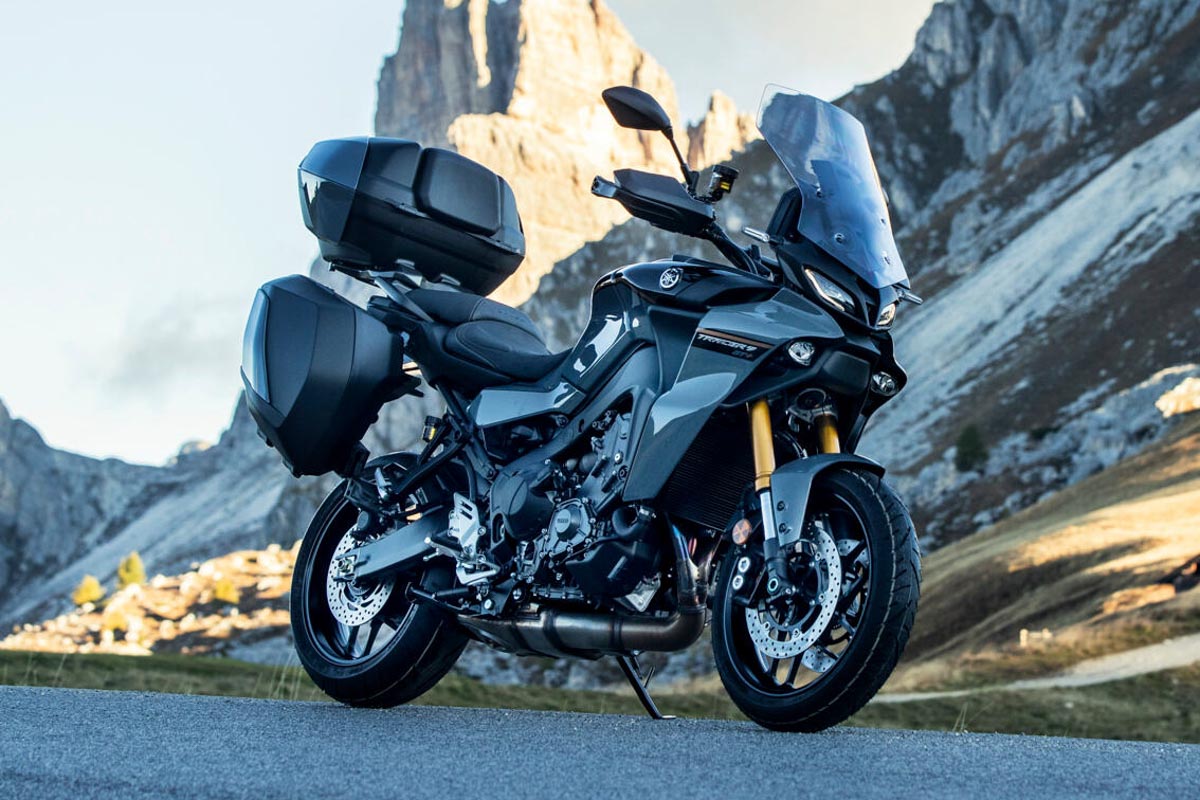 The Iwata manufacturer brings a wide range of updated model for 2023 including the updated Niken GT, Tracer 7 and Tracer 7 GT. However, by far the most significant is the introduction of the new Tracer 9 GT+.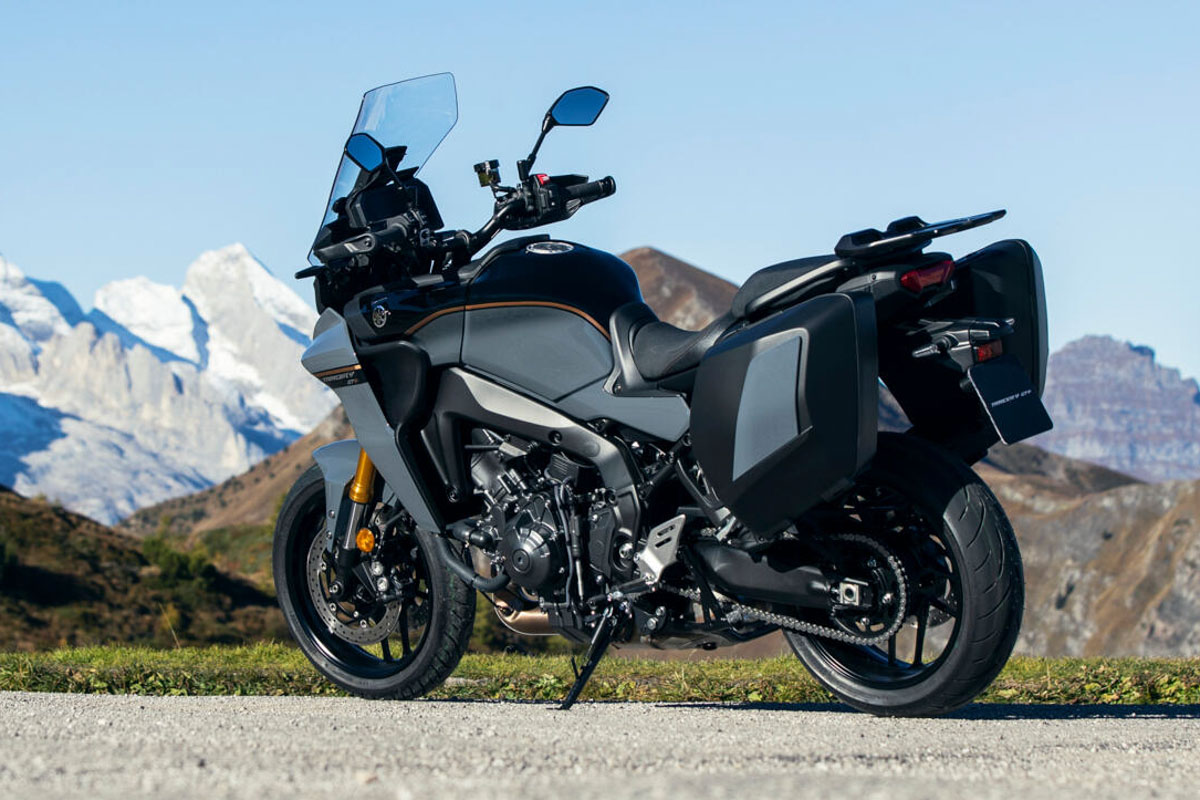 Described as "the most technologically advanced Yamaha motorcycle ever built," the Yamaha Tracer 9 GT+ takes the Japanese marquee sports tourer range to a greater height thanks to new added technology and features.
Adaptive Cruise Control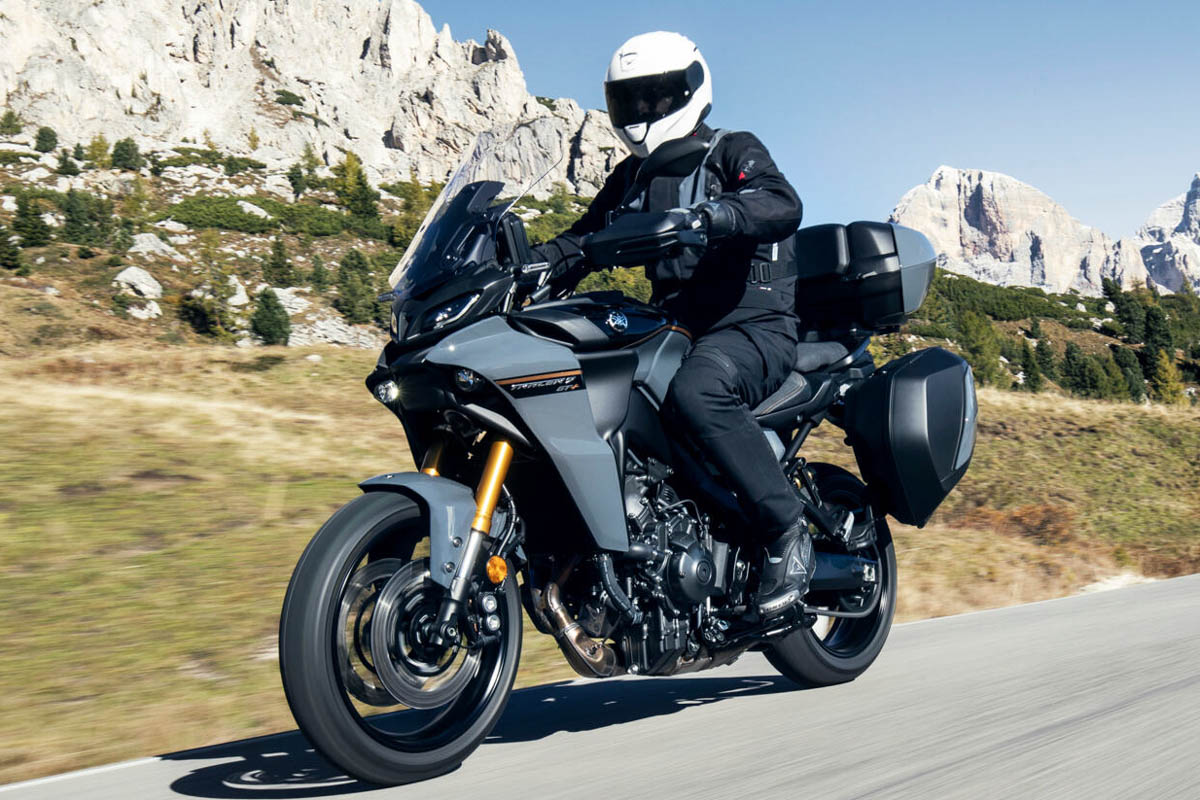 Perhaps the most fundamental addition to the Tracer 9 GT+ is the new radar-guided Adaptive Cruise Control (ACC) that is introduced for the first time on a Yamaha. 
The ACC – when activated – keeps a constant distance between the bike and the front vehicle. In addition the ACC is also integrated with the engine braking control that will engaged in the event of deceleration. 
Yamaha also claimed that the ACC will also adjust the KADS (KYB Actimatic Damper System) to optimise rider and passenger comfort.
In addition, the ACC also utilise cornering assist and passing assist. 
Third-generation quickshifter
The Tracer 9 GT+ is the first Yamaha to equipped with a third generation quickshifter. The QS is integrated with the ACC hence allowing the rider to change gear while the ACC is turned on. 
Unified-Braking System (UBS)
Interestingly, the Yamaha Tracer 9 GT+ is the first motorcycle to feature UBS which is only enable when Brake Control (BC) is active. 
The UBS features brake assist, front and rear brake assistance and cornering brake control. All of the aforementioned features works on the event of collision, deceleration and while cornering to prevent from sliding. 
7-inch TFT Instrument Cluster
Elsewhere, the Tracer 9 GT+ is also equipped with Yamaha's top of the range 7-inch TFT instrument display that features Garmin navigation system and smartphone connectivity. 
GALLERY: 2023 YAMAHA TRACER 9 GT+