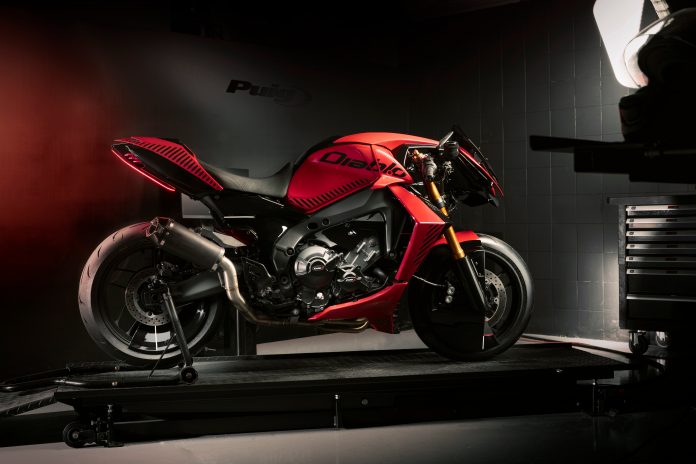 The Puig Diablo is in in fact a custom Yamaha MT-09 SP hypernaked that's both futuristic and extreme enough to be in Cyberpunk 2077.
The Puig Diablo sees the Spanish moto accessories brand unleashes its unrestricted creativity.

This build underpins an equally wild and manic hypernaked – the Yamaha MT-09 SP.

The build shows the brand's vision of bikes and accessories in a not so distant future.
Renowned Spanish moto accessories brand Puig recently unveiled this extreme and futuristic looking custom build. Christened as the Puig Diablo, the effort sees the Barcelona-based marque turn the already manic Yamaha MT-09 SP hypernaked into something truly extraordinary.
The Puig Diablo features a totally redesigned bodywork that's dressed in red, and it even incorporates half-covers on the front wheel that's akin to what we see on several MotoGP bikes in recent years.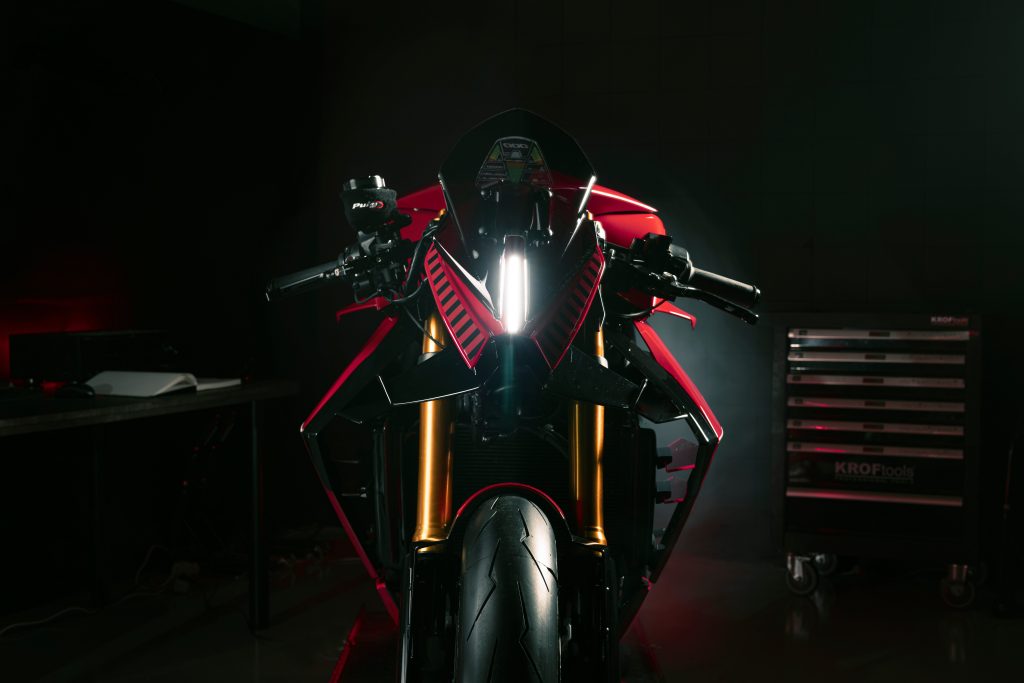 In describing the Diablo project, Puig says it's a "an exercise in creativity without limits," and, aptly, the images plus the accompanying videos, speak for themselves. Puig further adds that they have modified the riding position after an ergonomic study to improve aerodynamics and rider protection.
Furthermore, the aerodynamic package the Puig Diablo has also incorporates "innovative mobile wings," to which Puig claims to "shape a dream naked motorcycle that offers an improved riding experience and performance."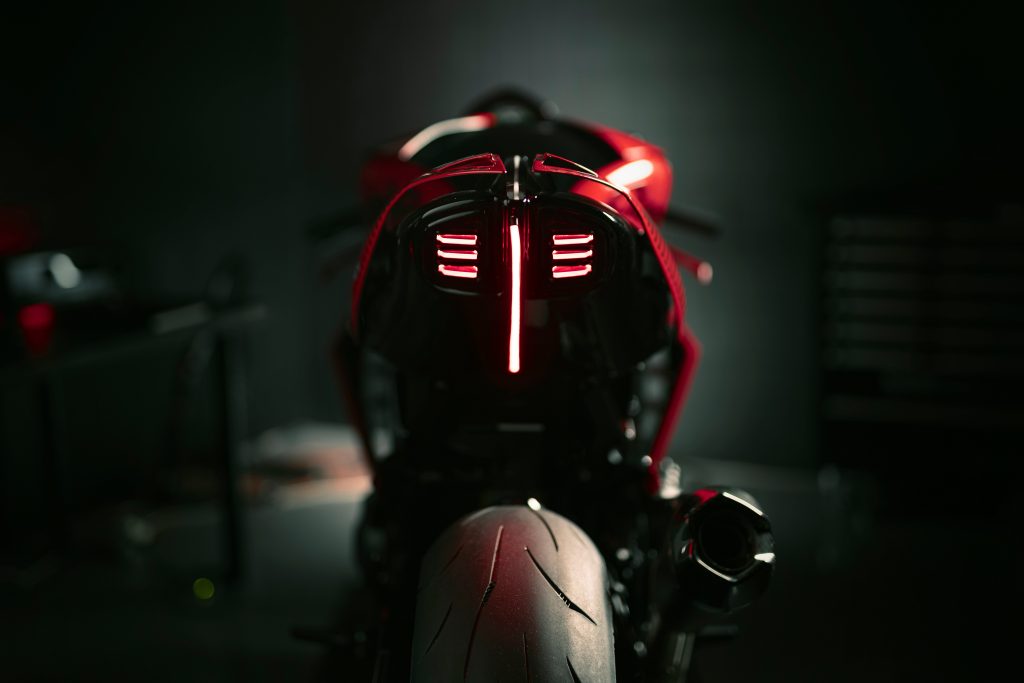 Miquel Vallribera, lead designer of the Puig Diablo, further notes that the project was driven by the debate of what motorcycle and accessories of the future can be like. "This shows how we imagine it at Puig, and I think is the perfect exponent, with active aerodynamics, protection, functionality, and aesthetics as designing principles," he continued.
What do you folks think of the Puig Diablo and its straight-outta-Cyberpunk 2077 look?