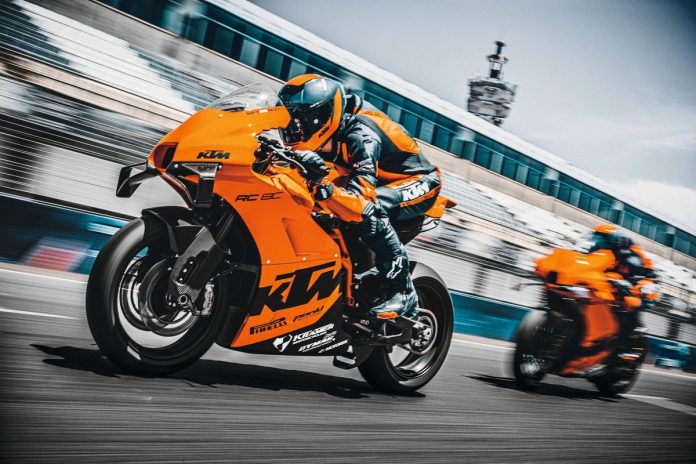 Limited edition KTM RC 8C track bike sells out in less than five minutes, but majority are 'sold' to dealers worldwide…
If you were one of the few who felt the mad desire to acquire the recently unveiled KTM RC 8C track-only limited edition special, we've got some bad news – you didn't act fast enough!
Credible sources online are reporting that 100 units planned by the Austrian manufacturer are now spoken for. On top of which, it took KTM less than five minutes to fill up the order books too.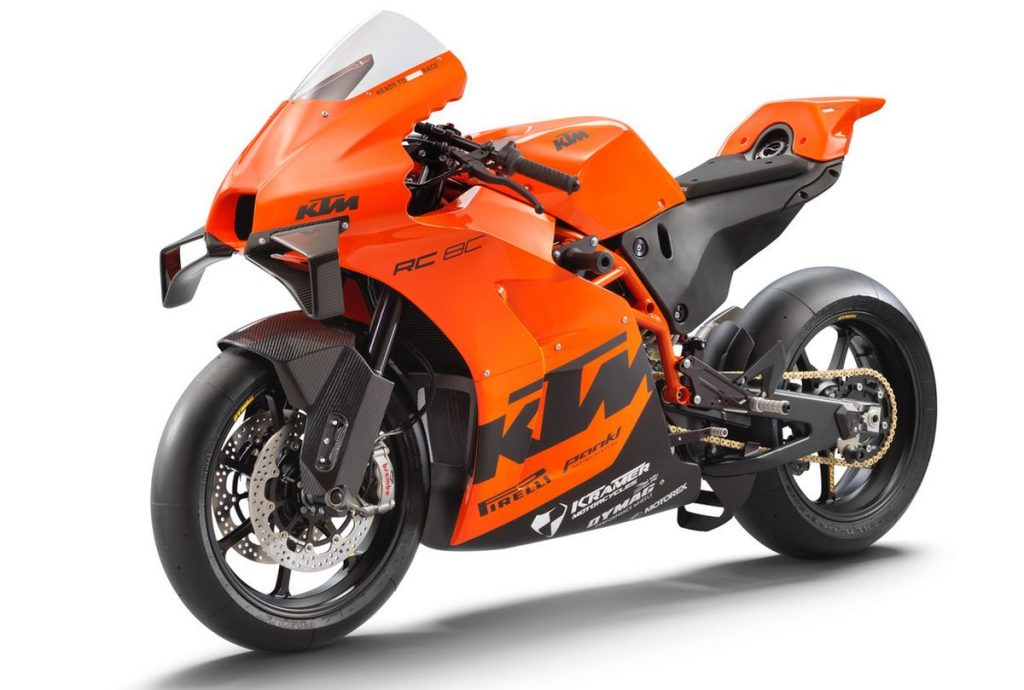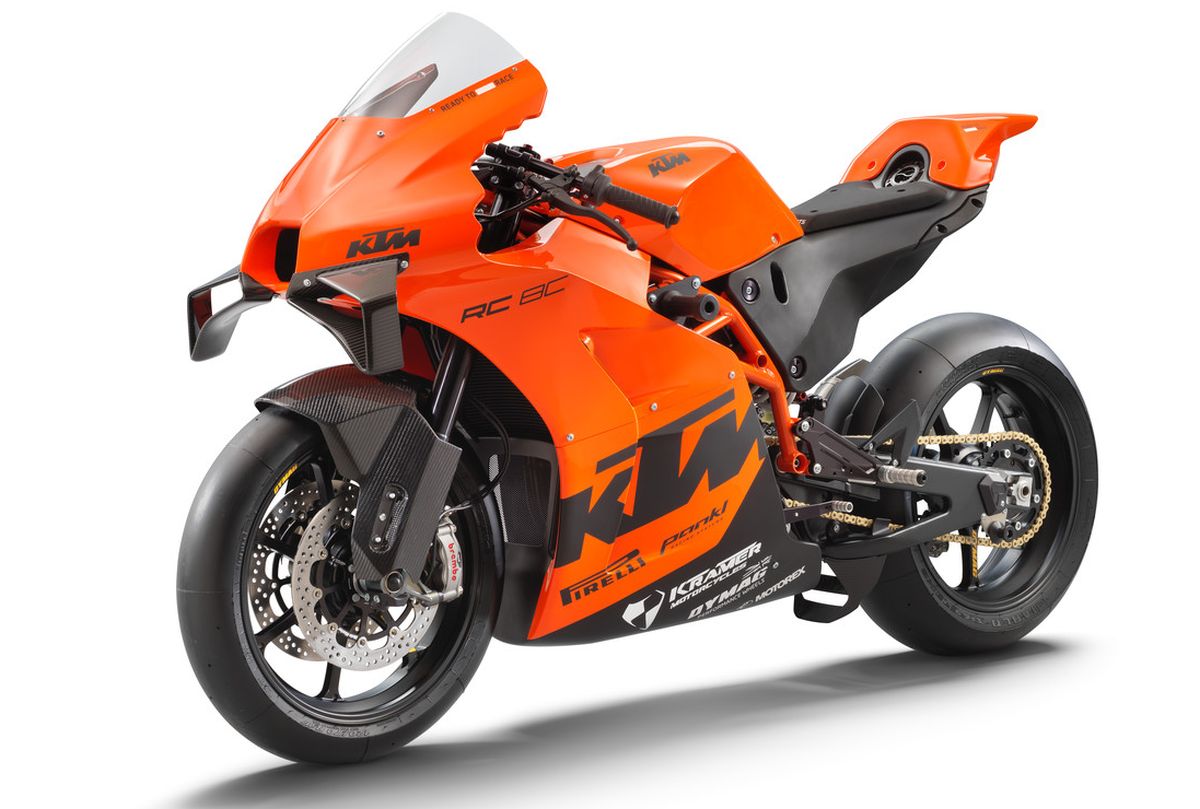 Nevertheless, we are BikesRepublic.com believe in the old saying of "Never says never!", more so after considering the next fact – most of these 'sales' were put in by various KTM dealers worldwide.
In other words, there's still a chance that at least one will find a home on our shores. We're also not discounting the likelihood of a few more making their way into key auctions worldwide.
Another way to this is to put your name down into the waiting list online with KTM. However, there's no word if production of the RC 8C will expand beyond this initial batch of 100 bikes.
Unveiled last week, the KTM RC 8C was built in collaboration with Kramer Motorcycles. It grants new riders the means to enjoy a motorcycle similar to a race bike without having a specialised team to maintain and tune it.
A true race bike to its core, the KTM RC 8C boasts a spec sheet that lives up to KTM's "Ready-To-Race" credo. Highlights – amongst many – include GP-derived carbon-reinforced fibreglass superstructures, handmade WP Apex Pro 7545 race suzzies, as well as KTM's 889cc parallel-twin LC8 delivering no less than 128hp.
Tipping the scale 25kg less than a Yamaha YZF-R25, the KTM RC 8C should deliver all the thrills any weekend trackday warrior seeks, provided they can cough up the Ringgits each commands, which brings us to the next bad news…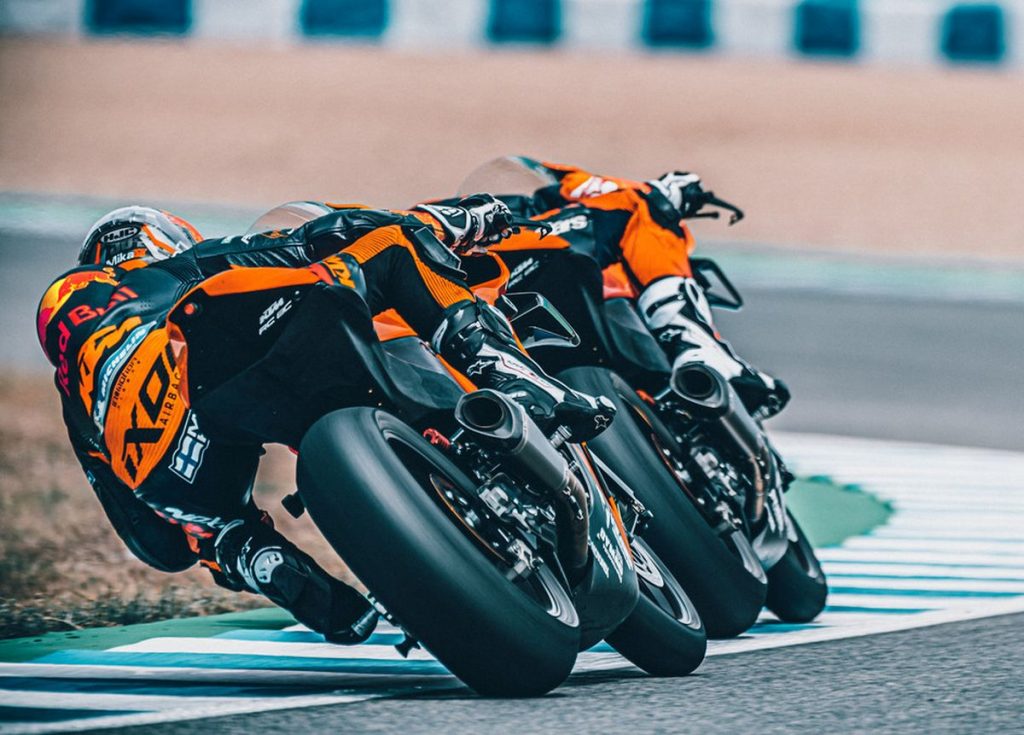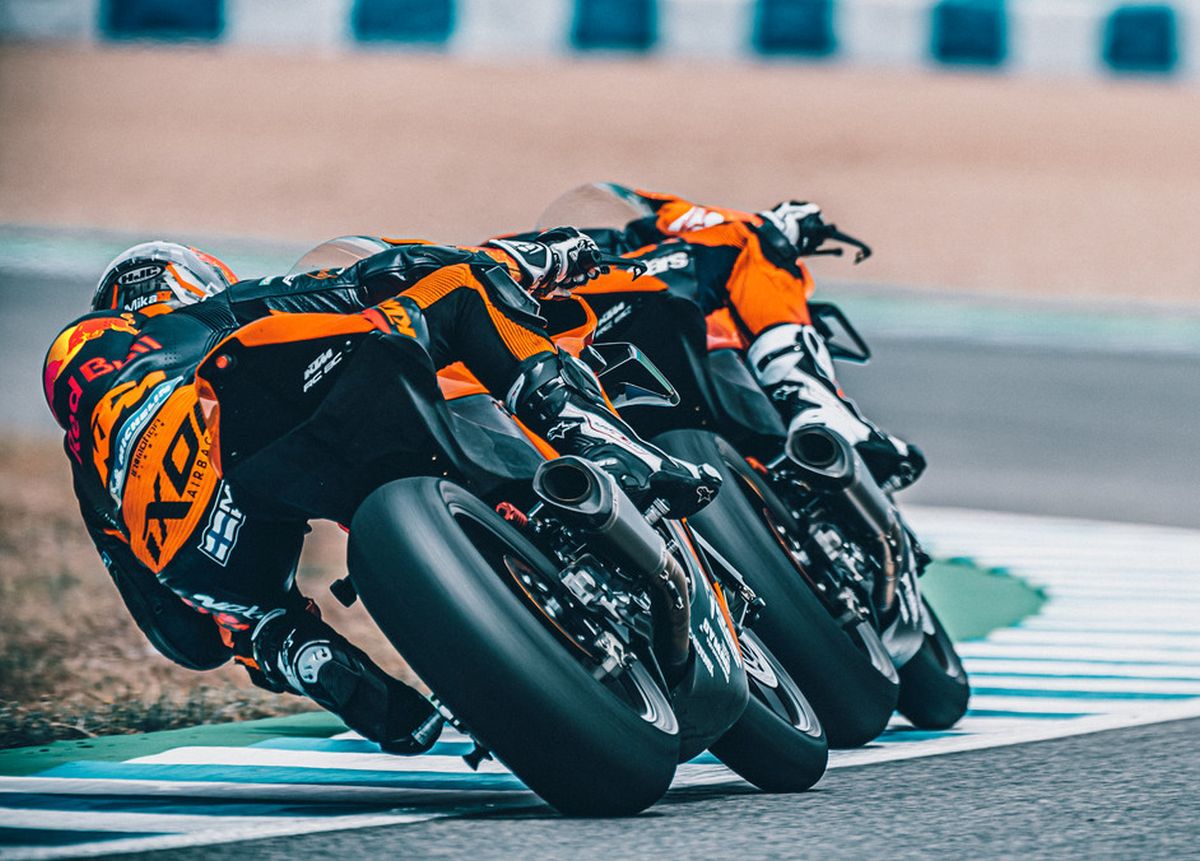 Whilst the KTM RC 8C debuted with a RRP of GBP30,999 (RM178k), ridiculous mark ups by resellers, especially towards collectors, seems inevitable. The only question here is how much more would you be willing to pay to own one?
As you ponder that decision, you can find out more about the limited edition KTM RC 8C from our launch report, or perhaps gawp at it some more through the gallery prepared below…