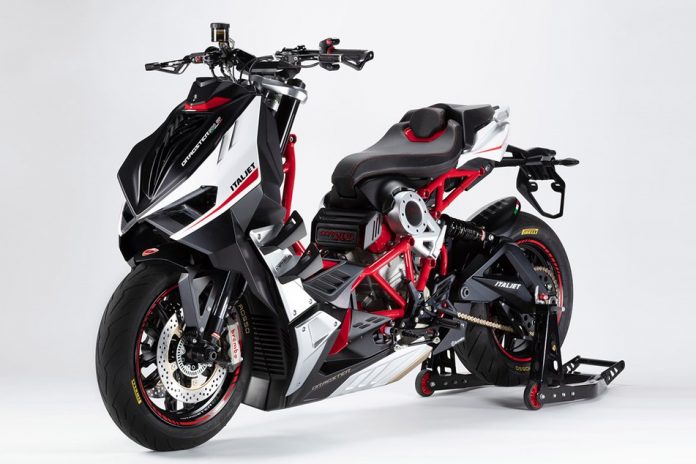 What first started out as a concept will now make it's way into production as Italjet has confirmed that the whacky Dragster GP500 is coming in 2024.

 
powering the Dragster GP500 is a single-cylinder 450cc liquid-cooled engine. 
the Dragster GP500 is equipped with motorcycle-style conventional foot shift.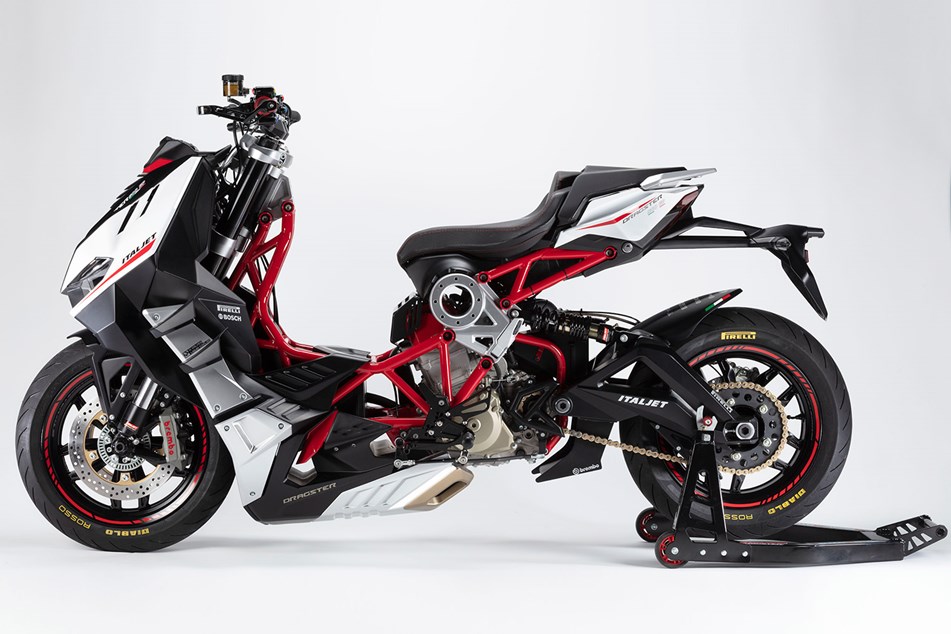 In a move that is sure to excite scooter enthusiasts, the forthcoming Dragster 500GP promises a thrilling ride with its eye-catching design and enhanced performance. 
Inspired by its 125cc and 200cc predecessors, this new model incorporates the distinctive trellis frame cues, but takes things up a notch with a liquid-cooled, four-stroke, single-cylinder engine.
While die-hard fans may long for the blue haze of the original Dragster's two-stroke motor, the 43bhp engine and six-speed gearbox, complete with motorbike-style foot shift, should provide enough power to distract even the most nostalgic riders.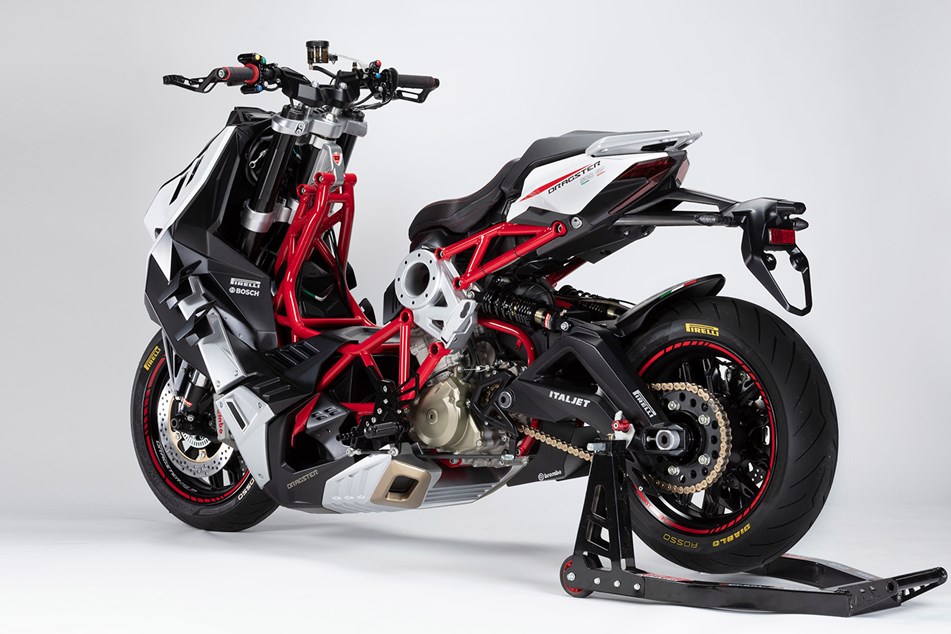 The smaller-capacity versions' hub-steering front end has been replaced by USD forks, and braking duties are now handled by twin 230mm front discs equipped with ABS-enabled Brembo calipers.
One notable departure from convention is the positioning of the new engine under the bike's seat, rather than on the rear wheel as typically seen in scooters. The final drive is delivered by a chain to the impressive 160-section 15-inch rear wheel. 
These design choices are expected to give the Dragster 500GP a motorcycle-like feel, making it stand out from traditional scooters.
Weighing in at just 180kg, the Dragster 500GP is poised to become the ultimate maxi-scooter in terms of handling and performance. Its nimble nature and boosted power make it a force to be reckoned with in the scooter market.