Motorsports is not just about riders trying to outdo each other.

Motorsports is becoming more complex as motorcycles get more complex.

The TOC Automotive College provides the TOC Superbike Technician Course to prepare the students for such eventualities.
When hear the word motorsports, it's all too easy to visualize a bunch of bikes ridden at breakneck speeds, and their riders planting their knees firmly onto the track in the corners. But truth is, motorsports involves much more than just fast bikes and riders.
It's safe to say that track action is only 10% of what goes on in motorsports. 90% is about preparation which includes bike setup, maintenance, and repair; data acquisition and analysis; rider conditioning; testing… the list goes on and on.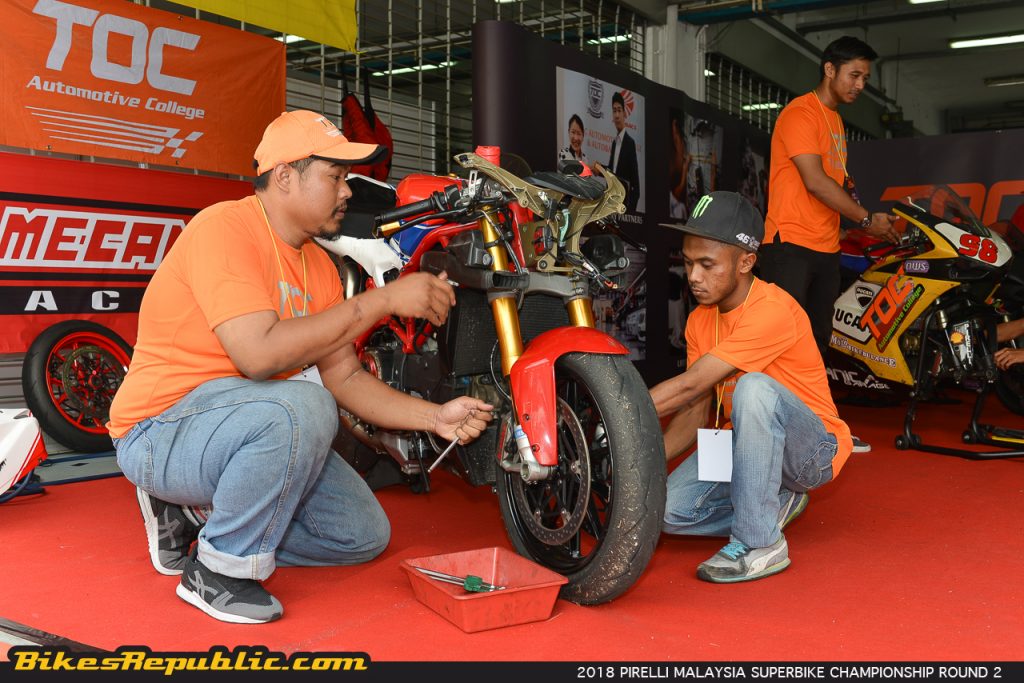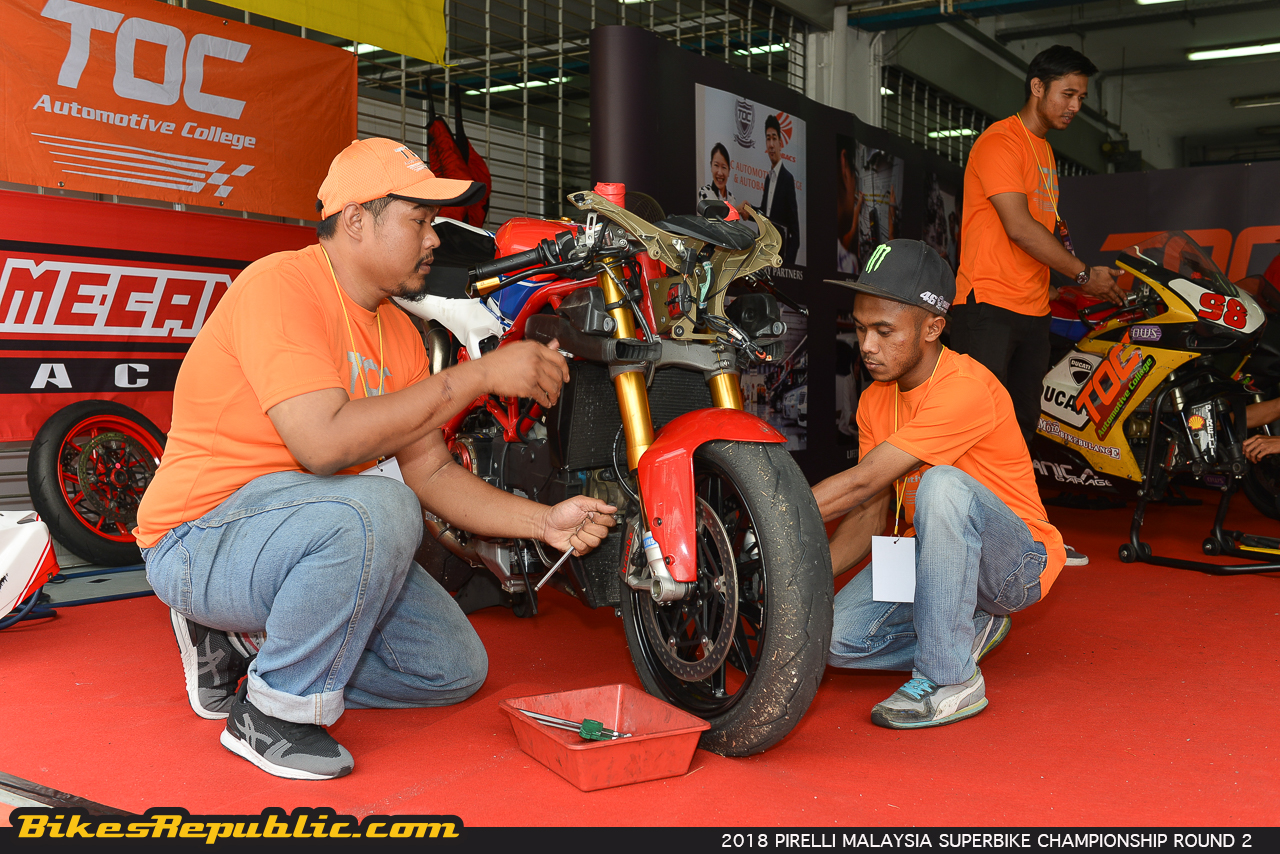 This is why motorsports is an "industry," rather than just races in the actual sense. And the industry never sleeps.
Ever-evolving motorcycles
Motorcycles are evolving by leaps and bounds by every annual Intermot and EICMA motorshows. This is because manufacturers seek to outdo their rivals by introducing new and even more advanced models.
We used to marvel at electronic fuel injection 20 years ago, but now fuel injection works in tandem with traction control (TC) and rider-selectable power modes. Speaking of TC, it was a mere pipe dream but now virtually all systems are smarter and faster than even professional riders.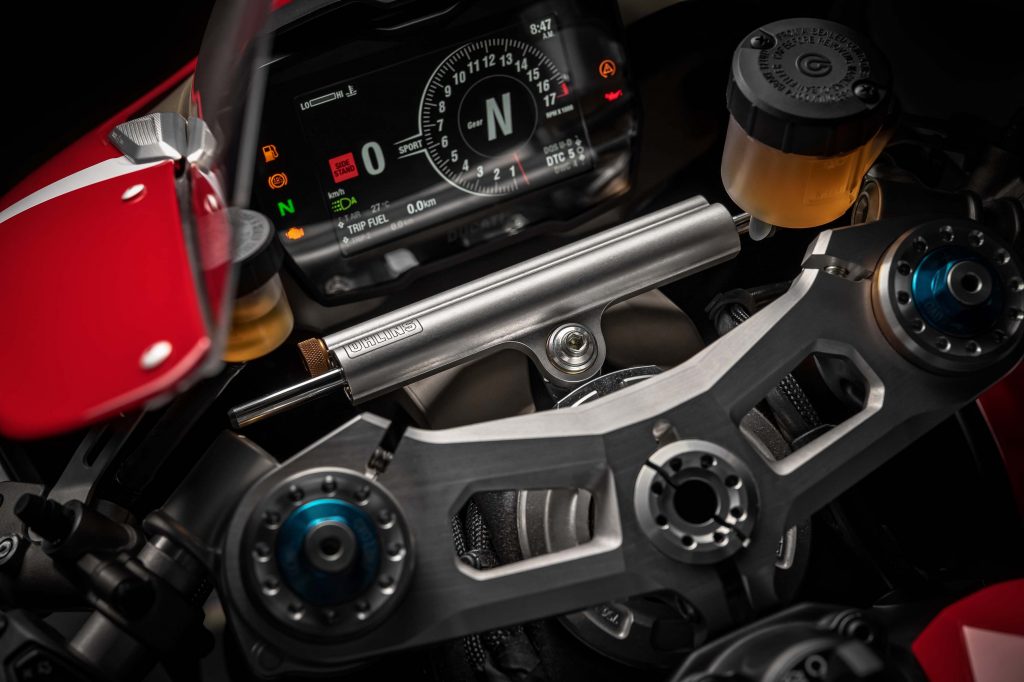 Early TC systems were rudimentary, at best, relying on wheel-speed sensors but now they're hooked up to a clever device called the Inertial Measurement Unit. Instead of just checking to see if a wheel or both wheels are slipping to regulate torque and power transmission, new TC systems actually proportions assistance according to the bike's lean angles.
IMU-based TC has another benefit for the anti-lock braking system (ABS). Hence, IMU-equipped ABS not only helps to keep the wheels from locking up but it's again lean-angle sensitive.
There's also engine braking control, wheelie control, rear tyre lift mitigation, suspension control, launch control, quickshifter, etc.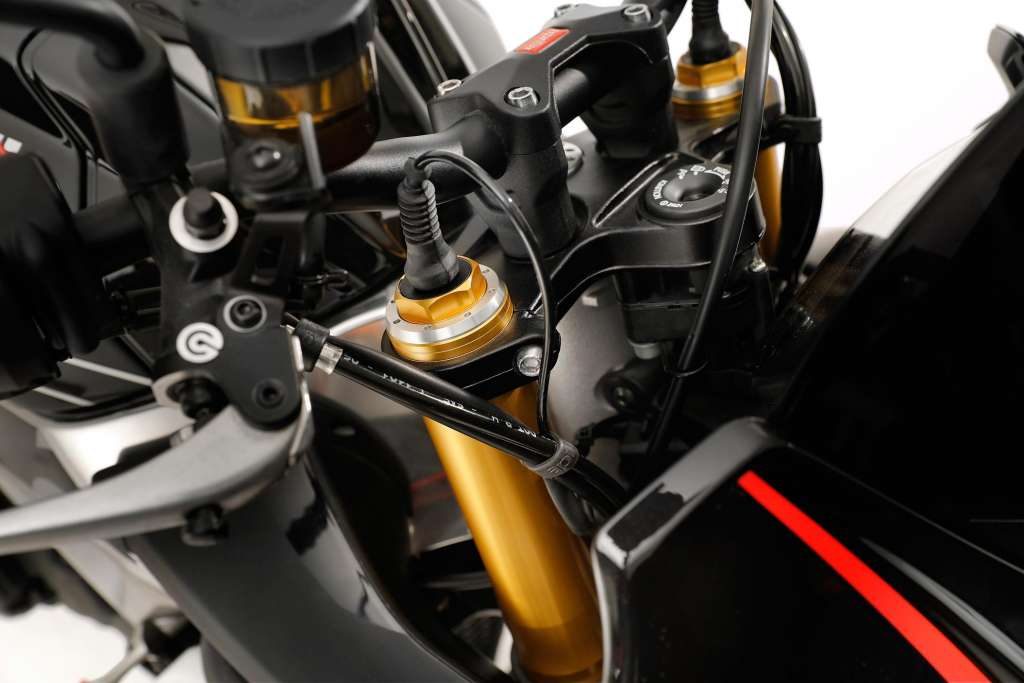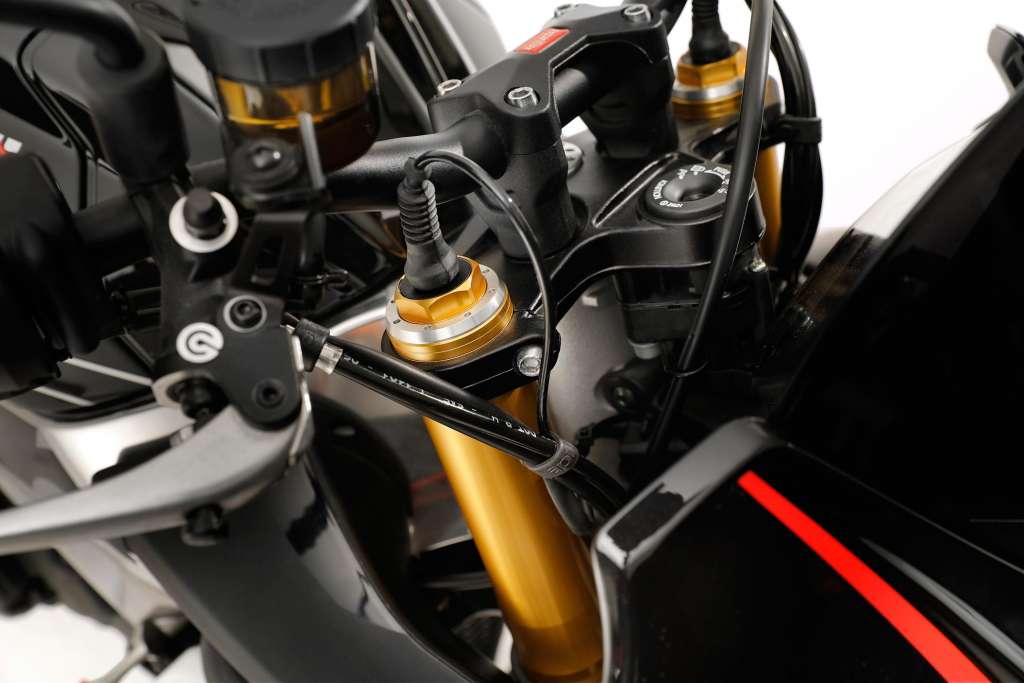 But of course, racing is about power. A number of manufacturers have equipped their bikes with variable valve timing (VVT). An engine with VVT is in effect two engines in one. Rather than being tuned for lots of power at the expense of torque or vice-versa, why not have both?
And we haven't even touched on brakes, suspension and frames yet!
What does it mean for the industry?
The myriad of systems on modern bikes are electronically-controlled. Therefore, the motorsports industry needs to adapt by introducing parts and expertise to deal with electronics.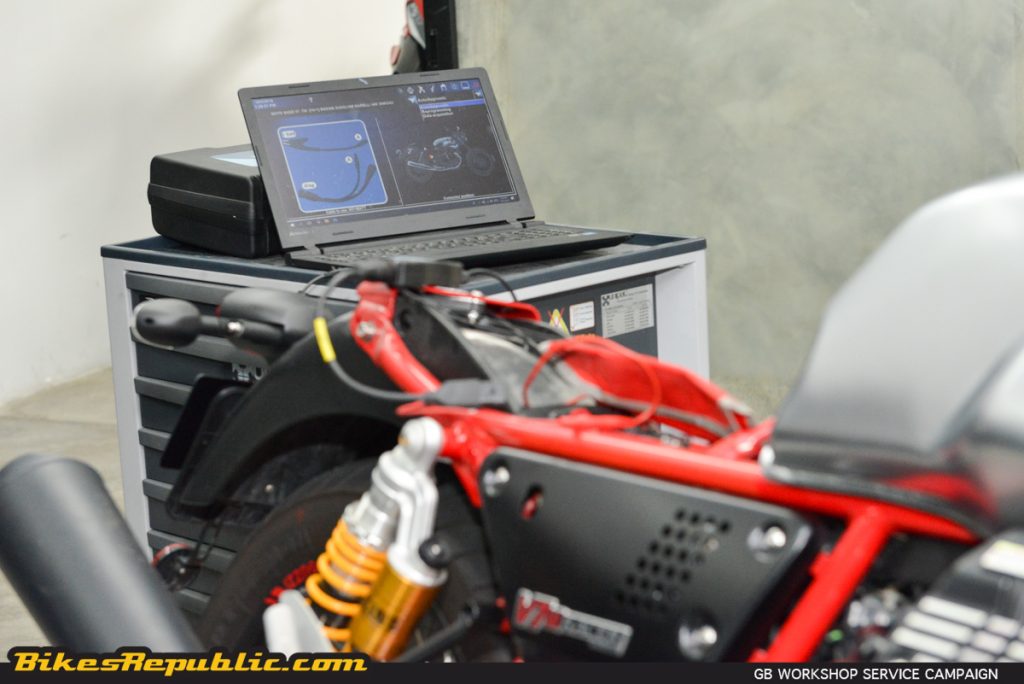 It's no longer merely about twisting the suspension's adjusters here besides wondering about what tyres to use or figuring the correct carburettor jetting. Each team must obtain the correct data to optimise their motorcycle setups.
Where is it headed?
In terms of machinery, they are getting more and more complex due to electronics. It's electronics that unlock the full potential of modern bikes. Of course, all bikes are different in terms of mechanical setup, but they adhere to the same basic principles.
In terms of the motorsport industry, we will see increasing number of electronic engineers or mechanics that are savvy in electronics occupying places in race teams. Electronics used to be the domain of MotoGP prototype racing, but the technologies have been trickled down to other classes of bikes including roadgoing superbikes.
How does TOC play a part?
The Superbike Technician Course in the TOC Automotive College prepares the students by training them on real-world and motorsports applications.
It means that the students not only know how to work on the mechanical aspects, but also in terms of electronics.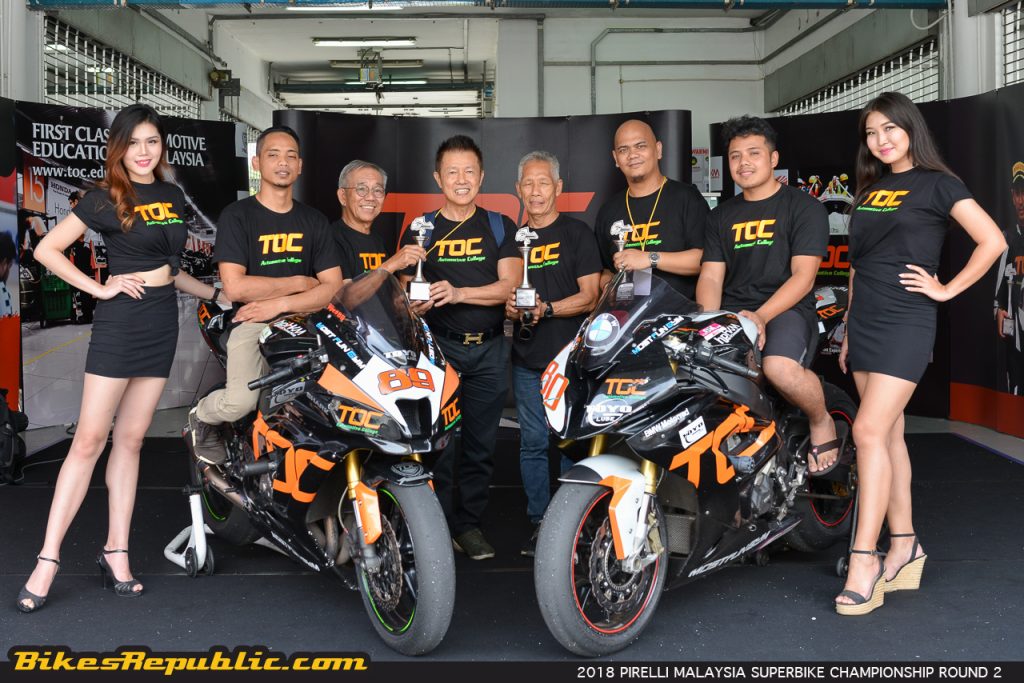 In fact, TOC has worked with race teams in the Malaysian Superbike Championship (MSBK) and Malaysia Speed Festival (MSF) by sending their students to work with the race teams. The students come away better prepared by the time they hit the job market.
Conclusion
Looking to spanner for pros? Look no further and check out the Superbike Technician Course at the TOC Automotive College. TOC also offers the Bina Bakat student loans programme.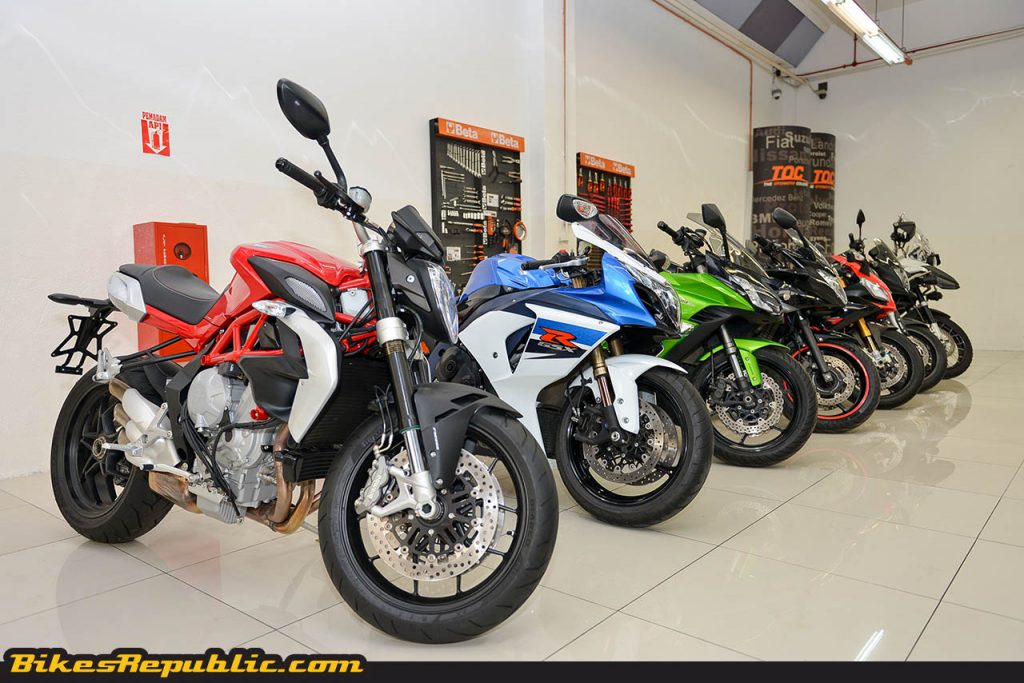 Find out more about the TOC Superbike Technician Course at www.toc.edu.myor call (+603) 7960 8833 for more details.
CLICK HERE to know more about TOC's Superbike Technician Course.