It has been about seven years since I had last attended an official BMW Motorrad ride. The year was 2015 and the destination was somewhere in Spain.
The model that was introduced back then was the much loved BMW S1000XR – Munich's first ever salvo at the Ducati Multistrada. That is of course an entirely different story.
Fast forward to 2022, and I write this lounging at the Century Pines Hotel in Cameron Highlands, after completing day one of the first ever BMW R18 Getaway.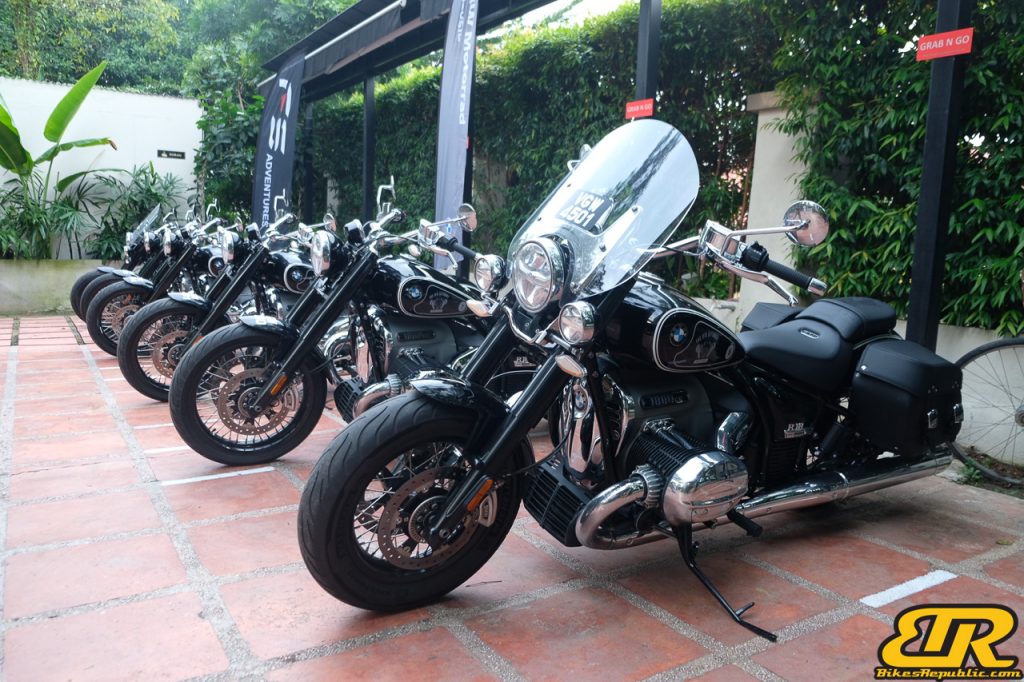 This is a unique event put together by BMW Motorrad Malaysia for R18 owners or those who would like to experience the R18 and the lifestyle it offers.
The ride costs somewhere in the RM8,000 region, but you could have it for a little over RM3,000, owner or non.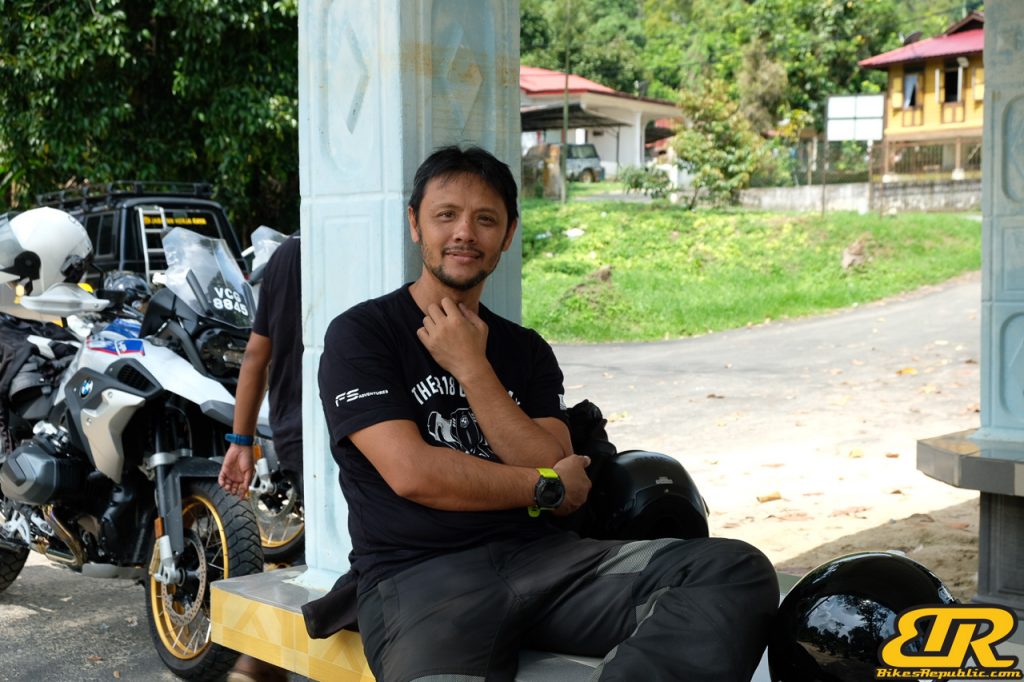 To be able to offer this, BMW Motorrad Malaysia partnered with a company that could just be the authority on BMW motorcycles in Malaysia – FS Adventures which owned and run by BMW fanatics Faisal Sukree (above) and KK Wong (below).
FS Adventures is a company that specialises in putting together adventure rides for BMW owners in Malaysia and around the world.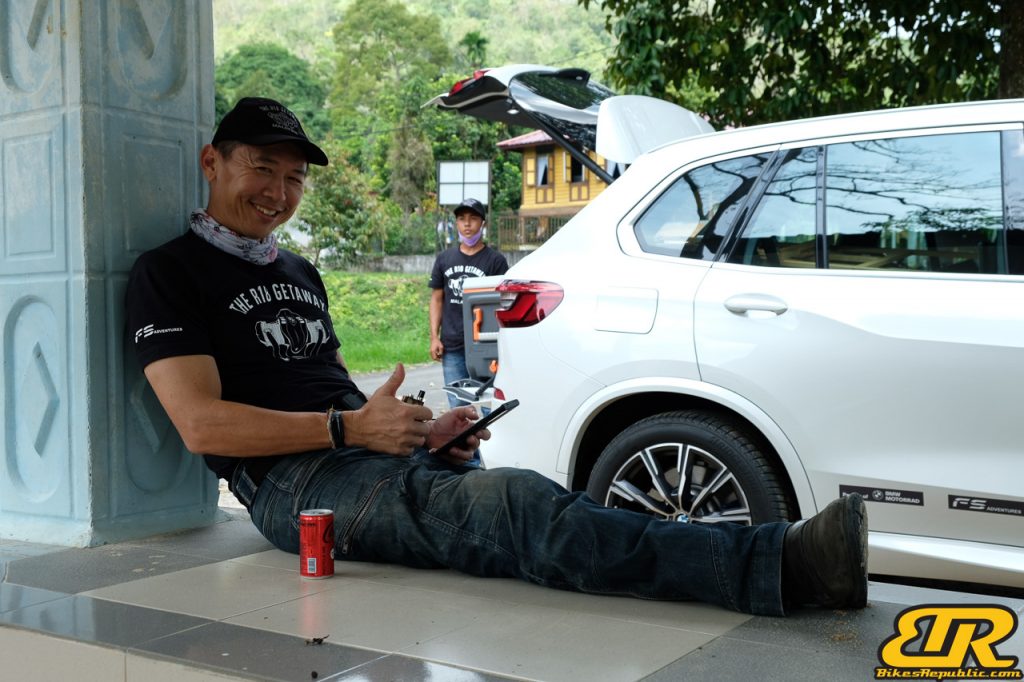 Faizal is also a contestant in the extremely demanding GS Trophy, while KK is a BMW road riding trainer.
We had interviewed Faizal in depth some time ago and spoke to him about his rides and adventures. He is a man of many tales, like how he once rode off a snow cliff in Alaska because he couldn't see the road ahead in the thick snow.
You can read about Faizal and his adventures here.
So what happened on Day One?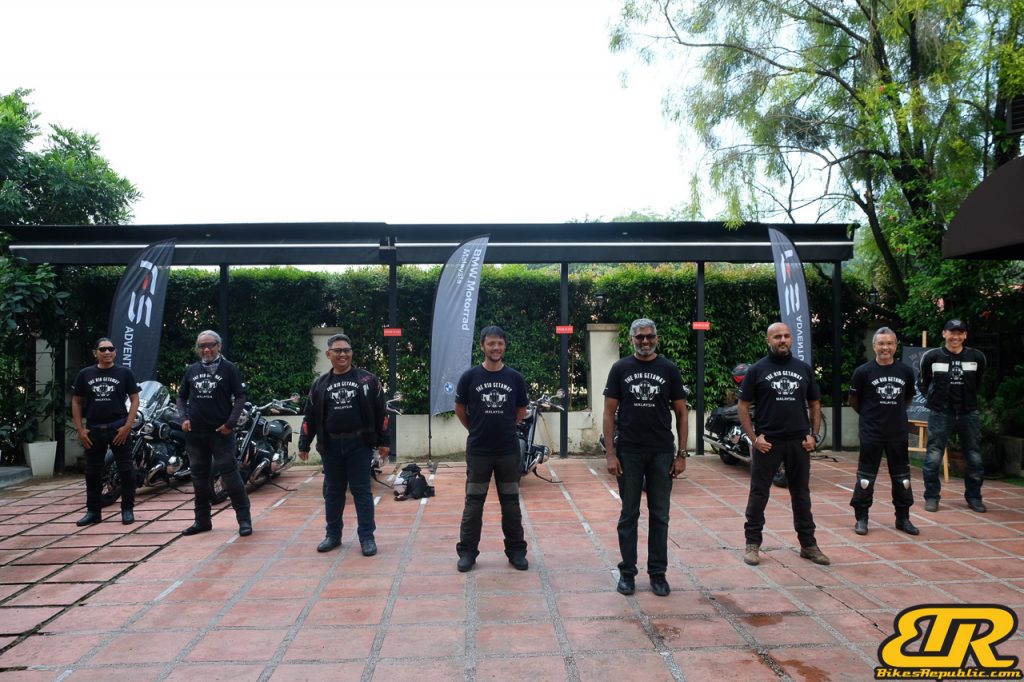 The ride started after a brief at Bungalow 37 in Bangsar. The destination for the day was Cameron Highlands.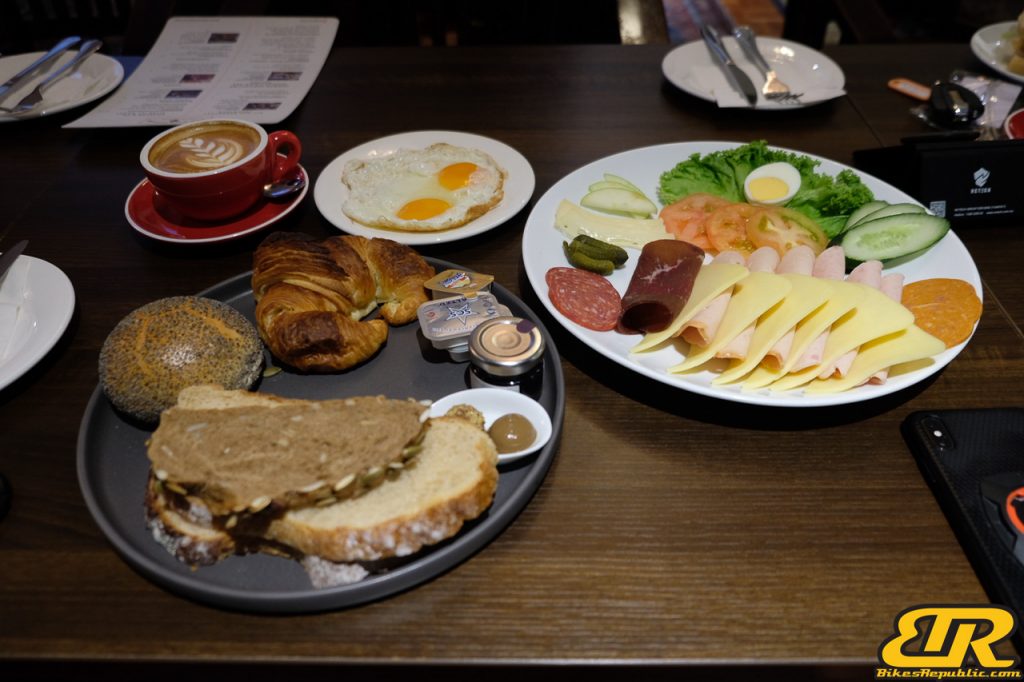 It wasn't too far of a ride but the roads were beautiful.
After a quick splash and dash at the famous BHP station at Karak, we headed towards Century Pines hotel in Tanah Rata via the secluded but much loved Sungai Koyan – Cameron Highlands road.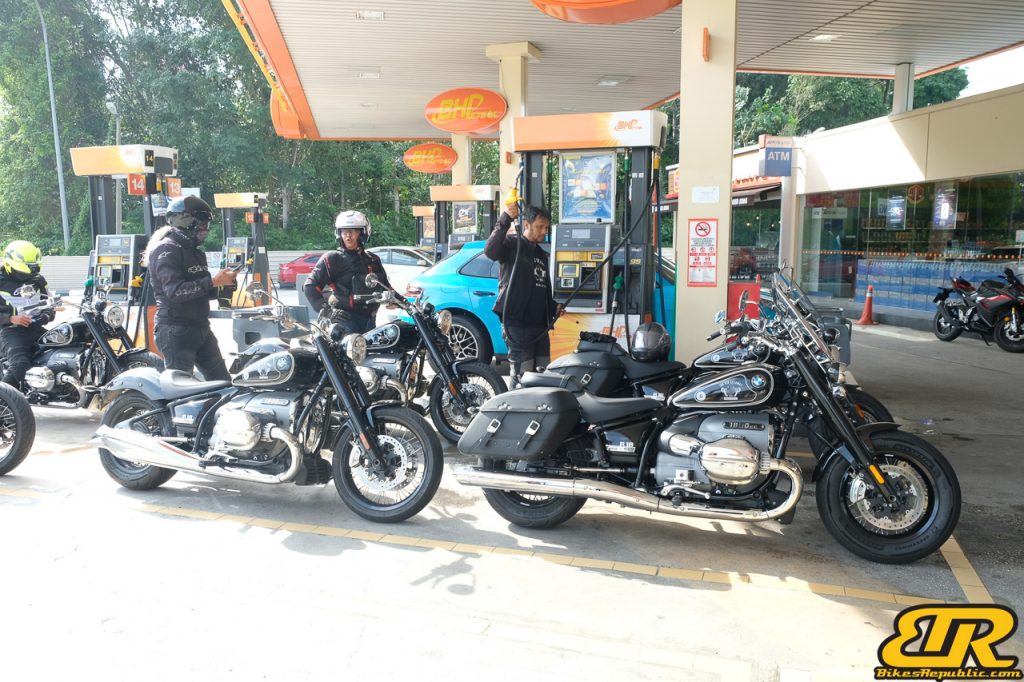 Lunch was served at a quaint cafe and guest house called Tiny Boutique.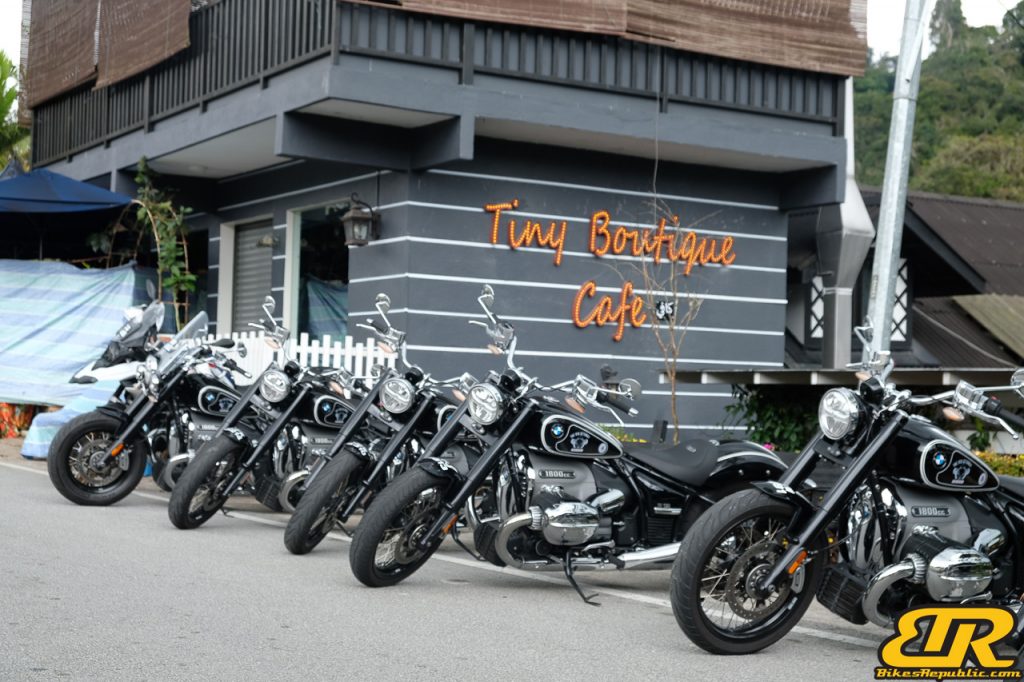 When Faizal told us that the cafe serves some of the best pizzas in Malaysia, I dismissed that. Almost everyone says that about pizza at some cafe.
But after trying it out for myself, admittedly it is one of the best I've had. Even the soup served as a starter was made of five different types of mushrooms, Alaskan snow crab and mussels. It was unique and a must visit.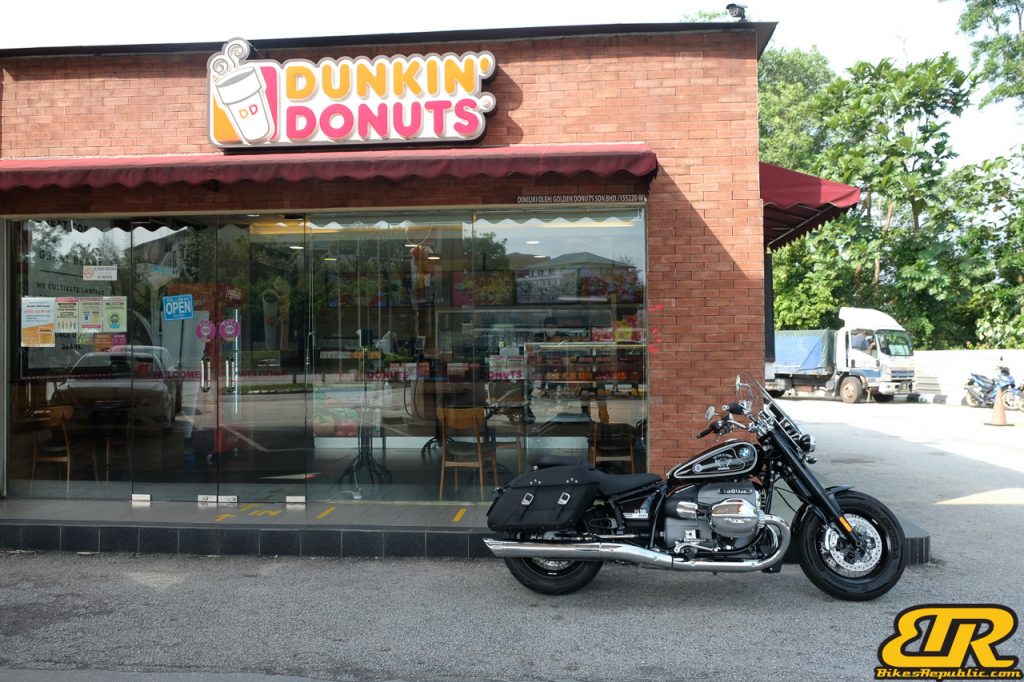 We reached the hotel at about 330pm for some downtime before riding back out for dinner later at 7pm.
How were the bikes?
Both the BMW R18 Pure and R18 Classic was on offer in the morning, but I chose to start with the classic.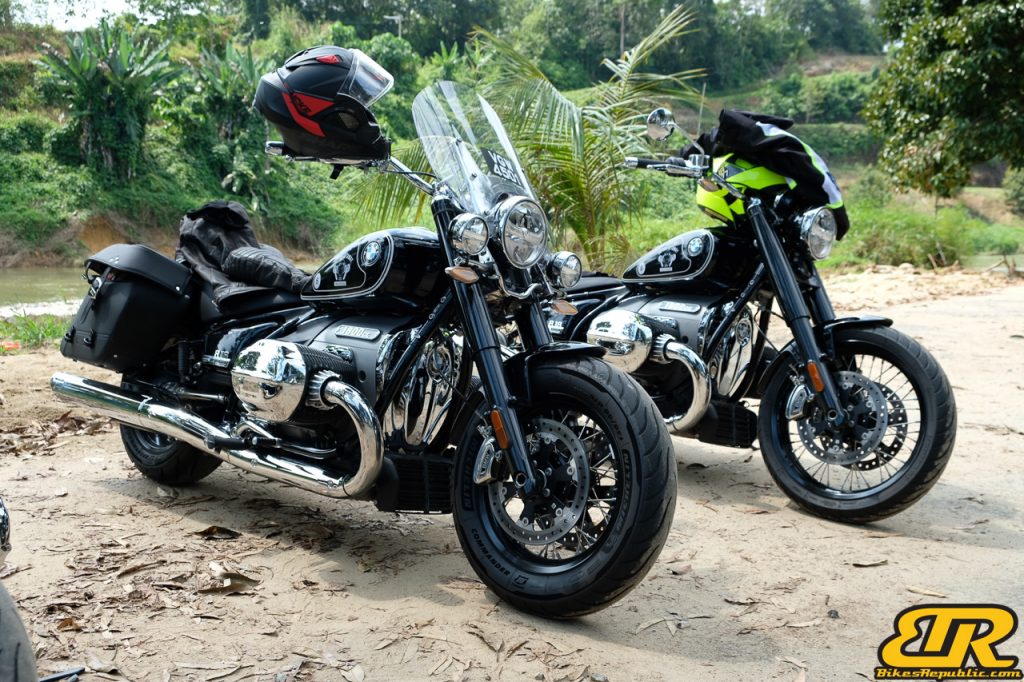 Why? Well, it came with a windscreen and cruise control, which is not available on the Pure.
The windscreen offered some protection from the wind blast at illegal speeds, while the cruise control provided some comfort after about an hour and a half of my arms being stretched out to grip the handle bars.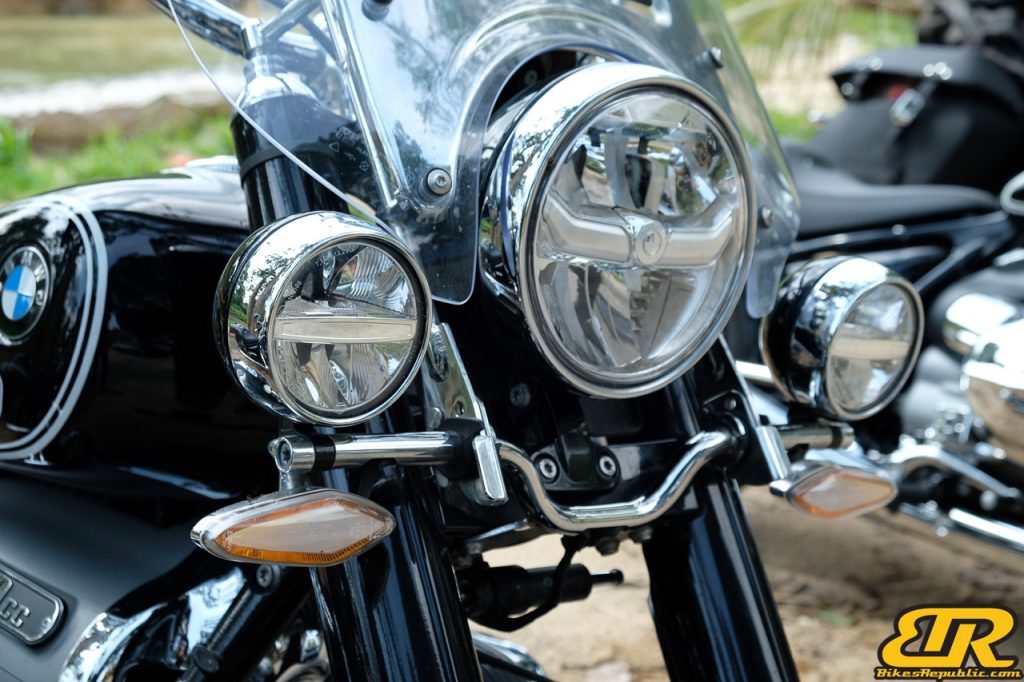 The R18 Classic came with a bigger front tyre as well. Measuring in at a chunky 130/90 16 while the Pure offers a slimmer Michelin tyre measuring in at 120/70 R19.
This made the front end feel a little less eager to turn especially around the winding rounds of Sungai Koyan and up Cameron Highlands towards Tanah Rata.
More saddle time should fix that issue.
Talking about saddles, the seat on the R18 could be better. My bum was absolutely murdered after about two hours of riding.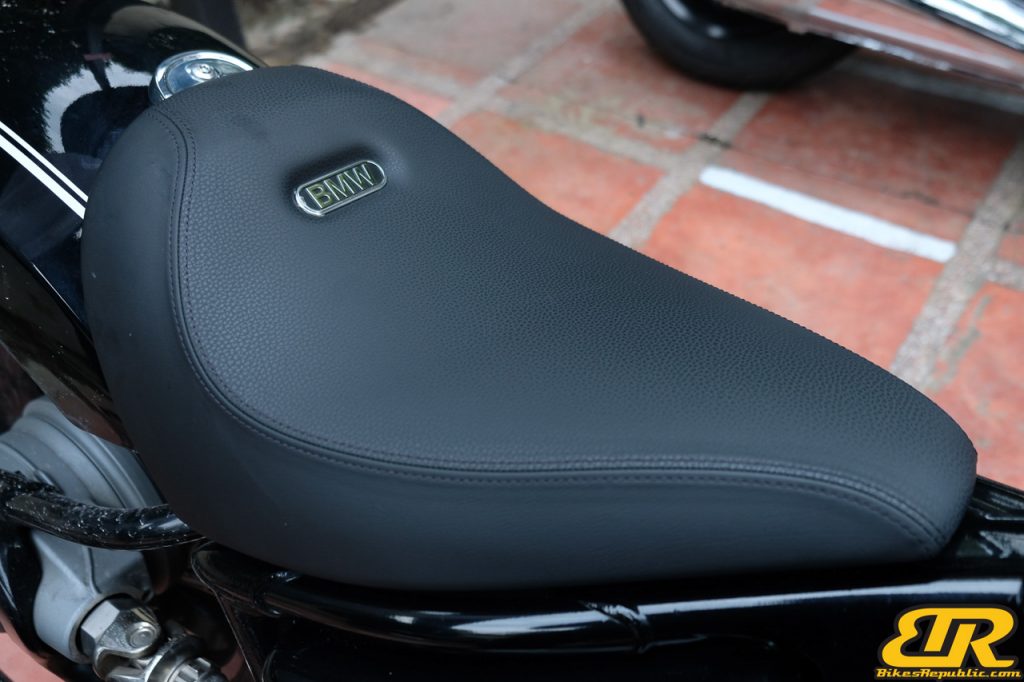 But that isn't too surprising though, BMW does after all offer a selection of aftermarket seats, and there's even more from BMW's aftermarket partner – Mustang Seats.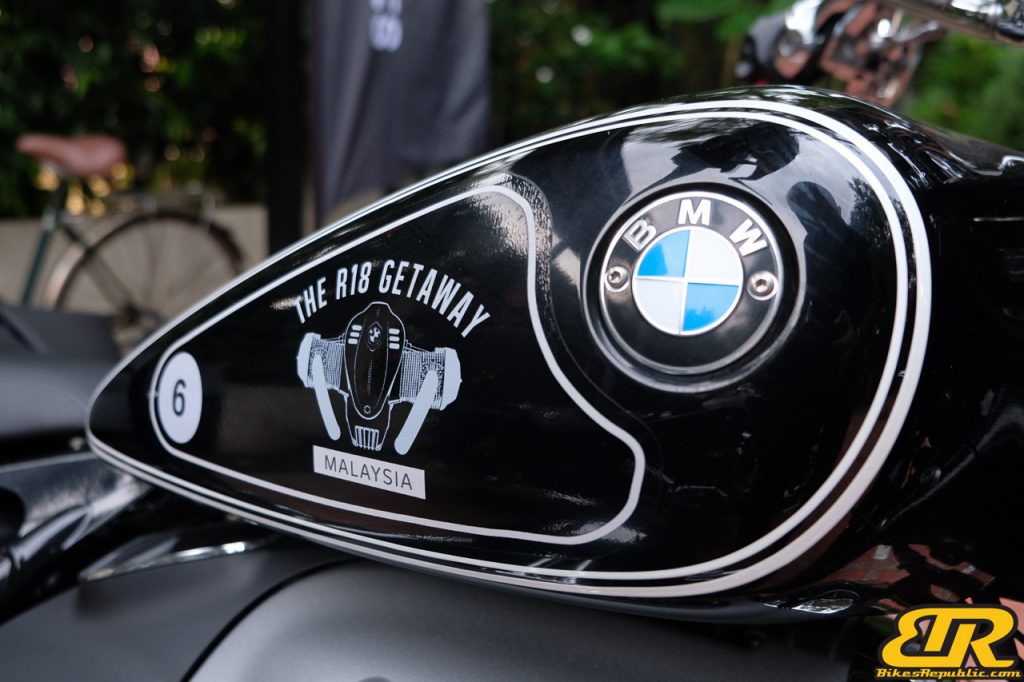 This is a strategy seen in other cruisers such as Harley-Davidsons as well.
The BMW R18 is after all supposed to be a blank canvas for you to customise according to your taste. To create your own custom BMW according to your whim and fancy.
It is a very capable canvas too.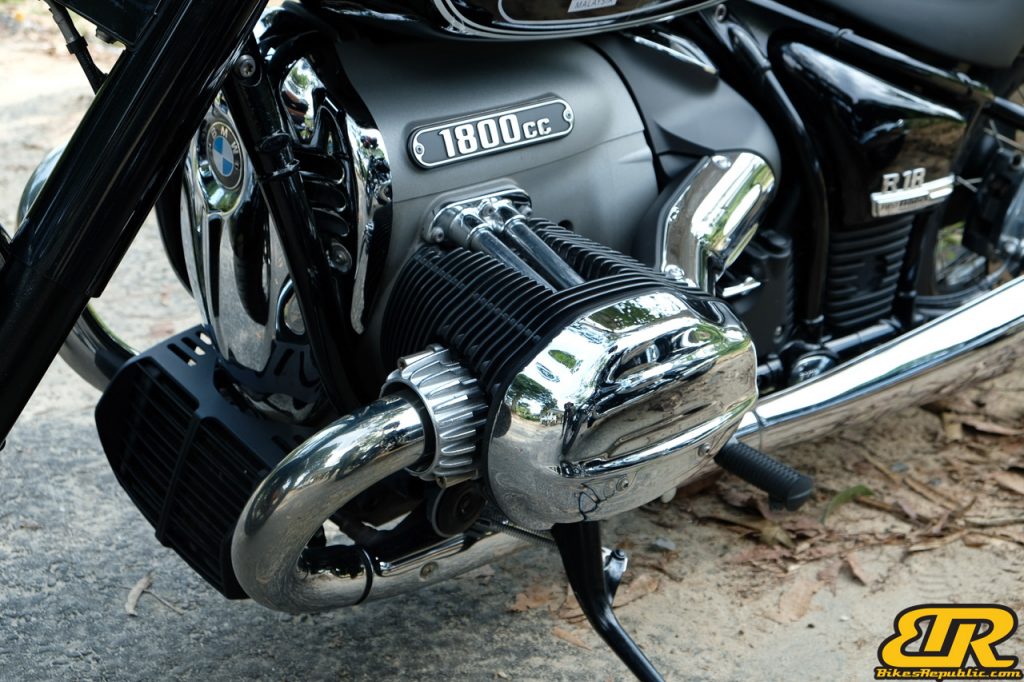 That 1,802cc engine is a masterpiece, not only to look at but the way it delivers its power as well.
The controls are mid-set with no option of forward set controls simply because the mammoth of an engine gets in the way.
It is undoubtedly one of the most beautiful engines ever to grace a motorcycle.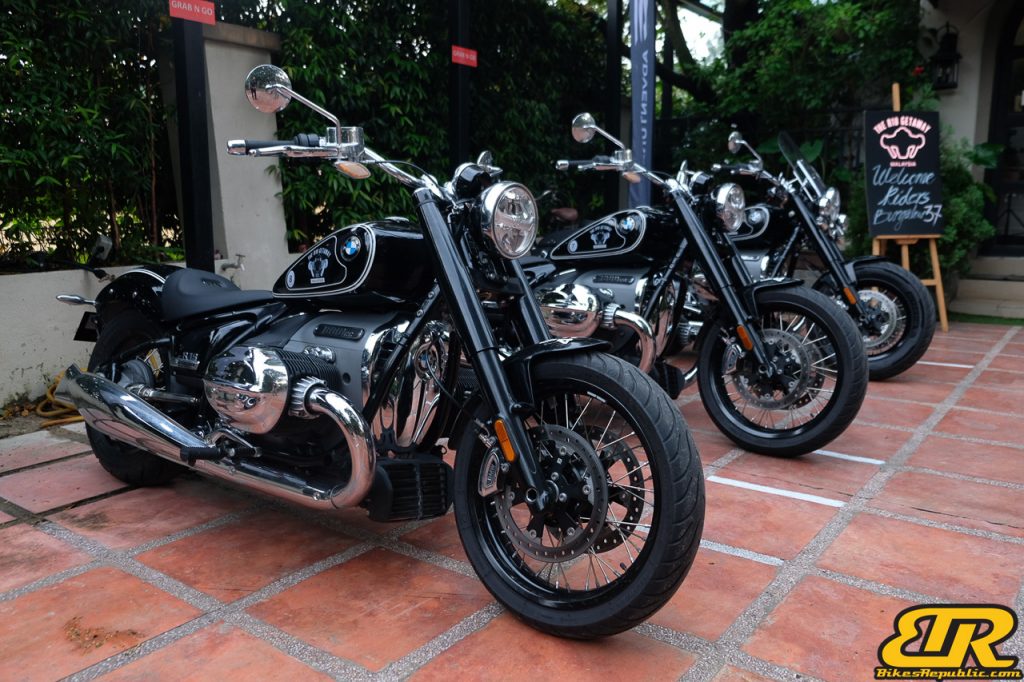 It puts out 91hp at 4,750rpm and about 158Nm of torque from just 3,000rpm.
This means that on the highway and around fast bends, you can simply ride the torque wave without downshifting.
But when the corners get tighter, you need to adopt the regular riding style of downshifting or risk the bike running wide.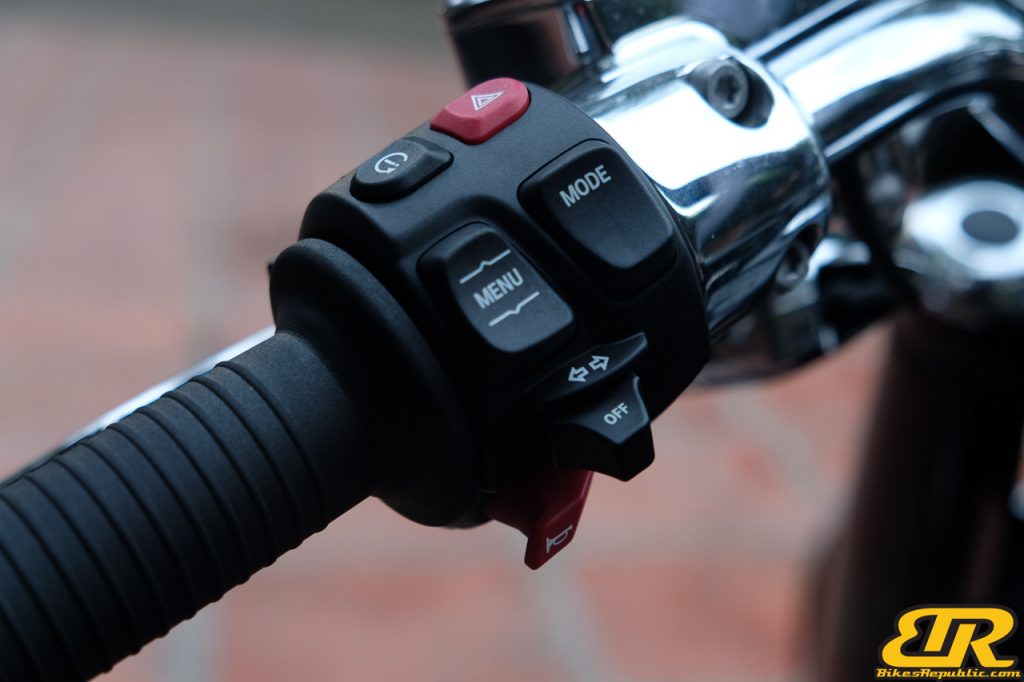 There are also three different riding modes, and in typical BMW fashion, are called Rain, Roll and Rock.
As you would probably expect, Rain dumbs down all the electronics and power to keep you safe when the roads are wet.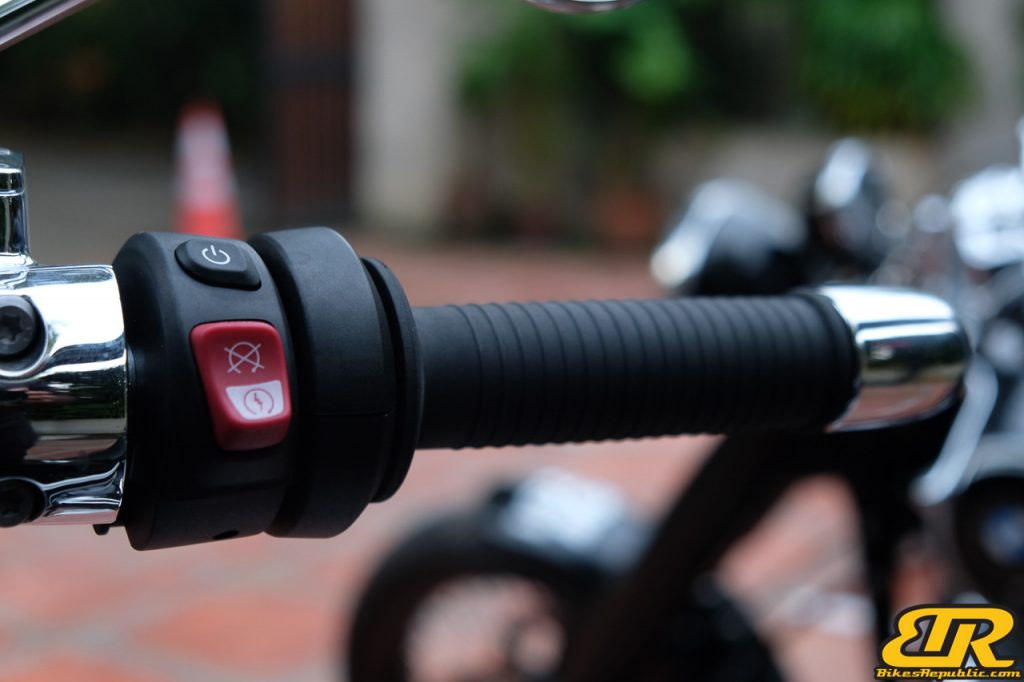 Roll is for regular dry road riding with maximum power available at a squirt of the throttle.
While Rock is what we regular folks would usually call Sport. This is when the bike is at its liveliest and gives you full beans.
So what's next?
Tomorrow we head to Penang with some corner carving on the way down from Cameron Highlands and some highway time on the north south highway.
I will bring you more about the R18, and also hope to spend some time with the R18 pure.
For now though, I need a whisky.