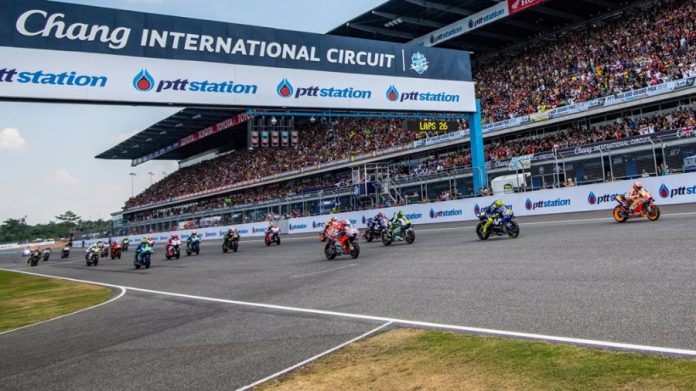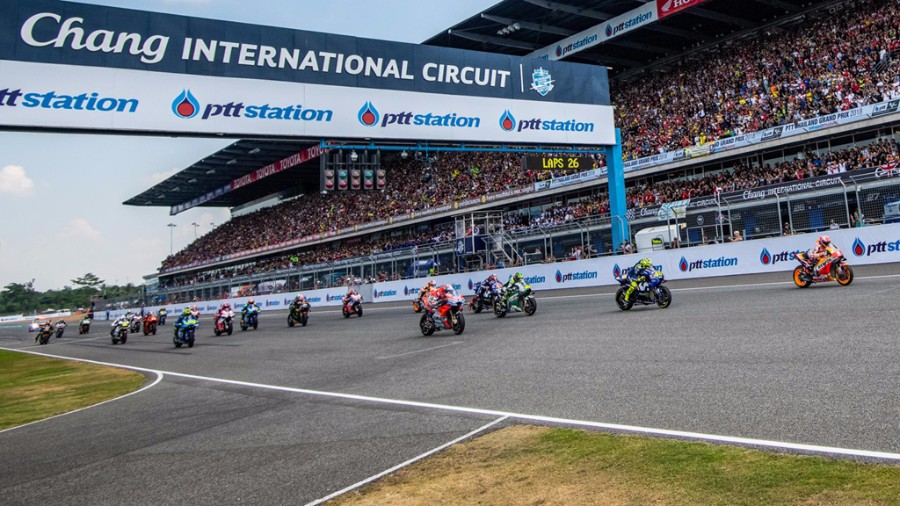 asThe inaugural MotoGP round in Thailand was voted as the best in 2018.

More than 220,000 spectators show up over three days.

The votes were cast among the Grand Prix Commission.
Sawadeekahp! The Thailand MotoGP was voted as the best round in the 2018 season. It was MotoGP's inaugural round in the country.
At final count, more than 220,000 spectators descended on the Chang International Circuit in Buriram over the event's three days. It was the highest number of attendances throughout the entire season. It was even more remarkable if you factor in that the little town of Buriram lies in the middle of nowhere. To be exact, the location is some 379km to the east of Bangkok and takes 5 hours to reach by road.
The MotoGP race was won by Marc Marquez after a thrilling race-long battle with Andrea Dovizioso. Maverick Vinalez and Valentino Rossi finished in third and fourth on the resurgent Yamaha.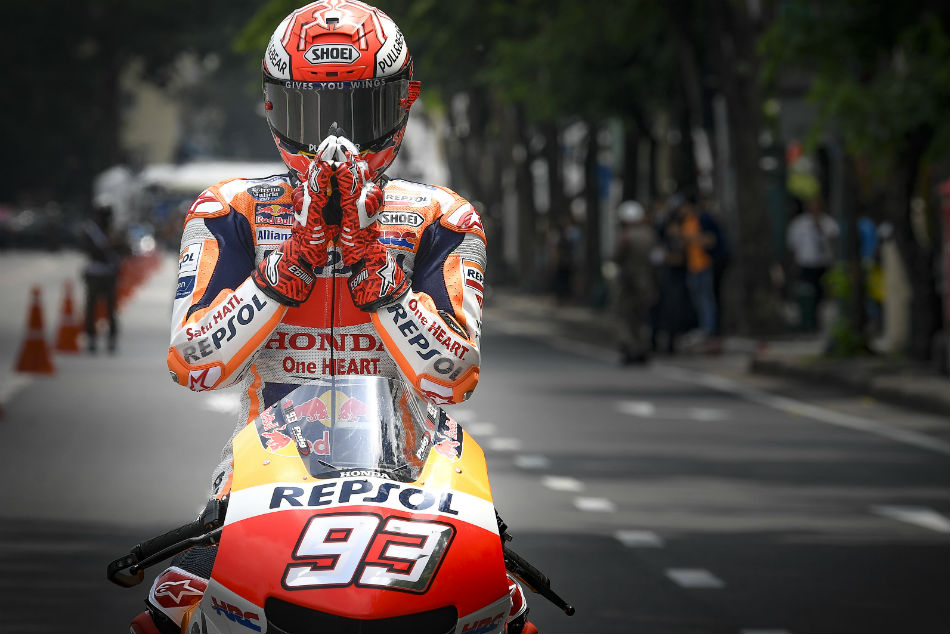 The Grand Prix Commission made their appreciation known to MotoGP.com. The commission consists of the FIM, IRTA (International Road Racing Teams Association), and Dorna, MSMA (Motorcycle Sports Manufacturers' Association).
IRTA's statement
Speaking to MotoGP.com, Herve Poncharal, president of IRTA said, "The whole MotoGP paddock was keen to discover how the new Thai GP would be, we were impatient for it to arrive and there was plenty of expectation. In the end we can be assured it was the best GP of the season due to many different aspects – we expected good, but we didn't know quite what they would be able to achieve."
"Everything went smoothly, the commitment of the organisers was fantastic, and they faced any problems through the weekend quickly, trying to find solutions as soon as possible. The crowd, the people…every single person involved was happy and always smiling."
"The fans' support was incredible, the access to the circuit was fast and they demonstrated that they understood MotoGP – creating a commercial area close to the paddock, giving good exposure to our businesses, investors, sponsors, teams and riders."
"It's also significant that a new event in this area – an important region for MotoGP – has achieved this result. It's a perfect example for other countries to follow and this prize is fully deserved. From my point of view, it will be hard for them to improve!"
Dorna's statement
Carmelo Ezpeleta, CEO of Dorna Sports, called Buriram "a perfect blueprint for future events and we're excited to return to Buriram already."
President of Chang International Circuit's statement
Newin Chidchob, President of the Chang International Circuit said: "On behalf of both the people of Buriram and Thailand, we are extremely honored to receive the MotoGP Grand Prix of the year 2018."
"We must also thank the people of Buriram, for showing the capability of Thai people to the world… Everyone really came together to make this sports entertainment experience for our visitors from around the world unforgettable."