When Boon Siew Honda (BSH) unveiled the first-ever Honda RS150R back in 2016, kapcai enthusiasts across the country were ecstatic to find a 150cc bike packed a lot of amazing features. We had our fun when testing the V1 but now, there's a new version, the 2020 Honda RS150R V2.
First and foremost, there are a number of different renditions of the RS150R from other Asian countries. The one that's available here in similar to Indonesia's Supra GTR while the one that everyone seemed to be eyeing for the V2 model was something like Vietnam's Winner X variant.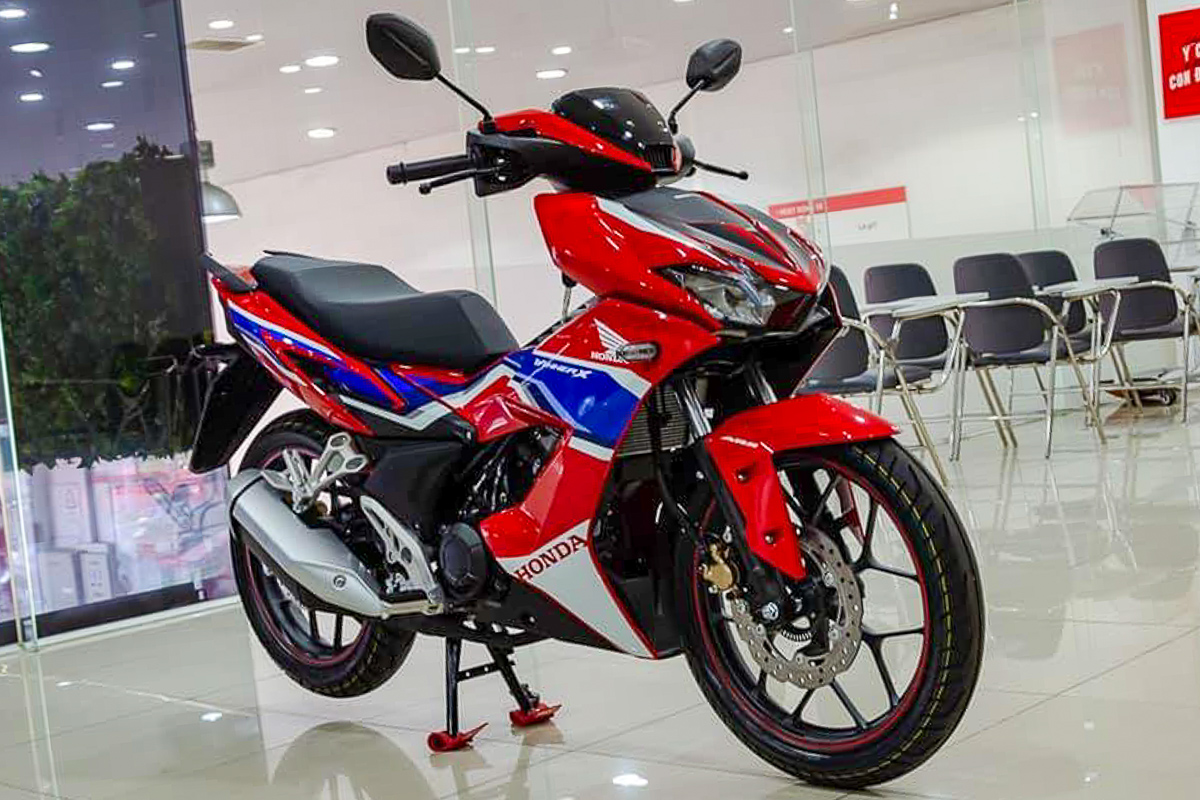 When the RS150R V2 was launched earlier this year, we saw two sides of opposing opinions. There's the 'hardcore enthusiasts' who BSH claimed that they prefer the current look (after having conducted a 'survey' of some sort) and the rest, well, they were a little disappointed with how the thing looks.
To clarify, the RS150R is indeed a good-looking 150cc cub machine. But with a look that dates back to 2016, most folks feel that it's a bit 'dated'. Nonetheless, sales have been positive judging by the number of V2s seen on the road these past few months and we're guessing that BSH knows its stuff better than we do.
So, what's new with the Honda RS150R V2? Starting with the looks, everything is more or less similar to the previous model apart from a new rear taillight that offers 'better visual impact' and better-looking carbon fibre-like plastic finishing to amped up its premium-ness.
Looking at the photos, the rear end looks pretty good. Seeing it live, we were surprised to see a huge gap that supposedly encapsulates that single rear taillight unit. You can easily stick your little finger in there, which is a concern when it comes to water. Definitely don't want to pressure-wash this bike, for sure.
This setup also brought out the less-than-attractive signal indicators jutting out to the side but to make things up for it, the rear fender is enhanced with plastic spoilers. They do look good, but we doubt that it adds any extra performance to your daily riding.
Another thing that's also new with the 2020 Honda RS150R V2 is the LCD speedometer. Designed to be more modern and rider-focused, it does convey a lot of the necessary information to the rider from fuel levels to gear indicator. Once that sun is high, that thing reflects so much light that it's difficult to get a read of any info being displayed. And it's a bit small for our taste.
On the other hand, we simply love the new Honda Trico colour offering that represents HRC. To those who feel that the Repsol edition is getting a bit too popular, this colour option is indeed a beautiful one to look at. It also comes in Pearl Magellanic Black and Pearl Nightfall Blue if anyone is interested.
Right, let's get down to the engine. In essence, it's the same 150cc single-cylinder DOHC engine that churns out around 15.4hp at 9,000rpm and 13.6Nm of torque at 6,500rpm. The same thing goes to the six-speed manual transmission, but BSH claims that they've highly enhanced its smoothness and riding performance as well as solve any reliability issues faced by the previous-gen model (for both engine & transmission).
The engine does feel smoother revving through the rpm ranges and the same can be said about the gear shifts. In our opinion, we feel that the upshifts might be a little too soft due to the lack of tactile feel. This might deter some but for most folks who ride this thing on a daily basis, it is wonderful to work with. Butter-like softness.
So, is the V2 better than the V1? It is. In terms of smoothness, it's a definite improvement from the previous model. Can you ride it comfortably on a daily? For sure. Is it worth RM8,199 (excluding road tax, insurance & registration)? Yes, and it is worth every cent, apart from a few minor details here and there, but as an overall package? It's a thumbs-up for us. Just one, not two. You might get two if it was the Winner X.