The updated 2019 Ducati Scrambler Icon was recently launched earlier this month.

Styling updates together with internal changes have turned the 2019 Ducati Scrambler Icon into a more premium package.

We travelled to Italy to experience the updated Icon that is now safer and more comfortable without sacrificing any of the fun factors.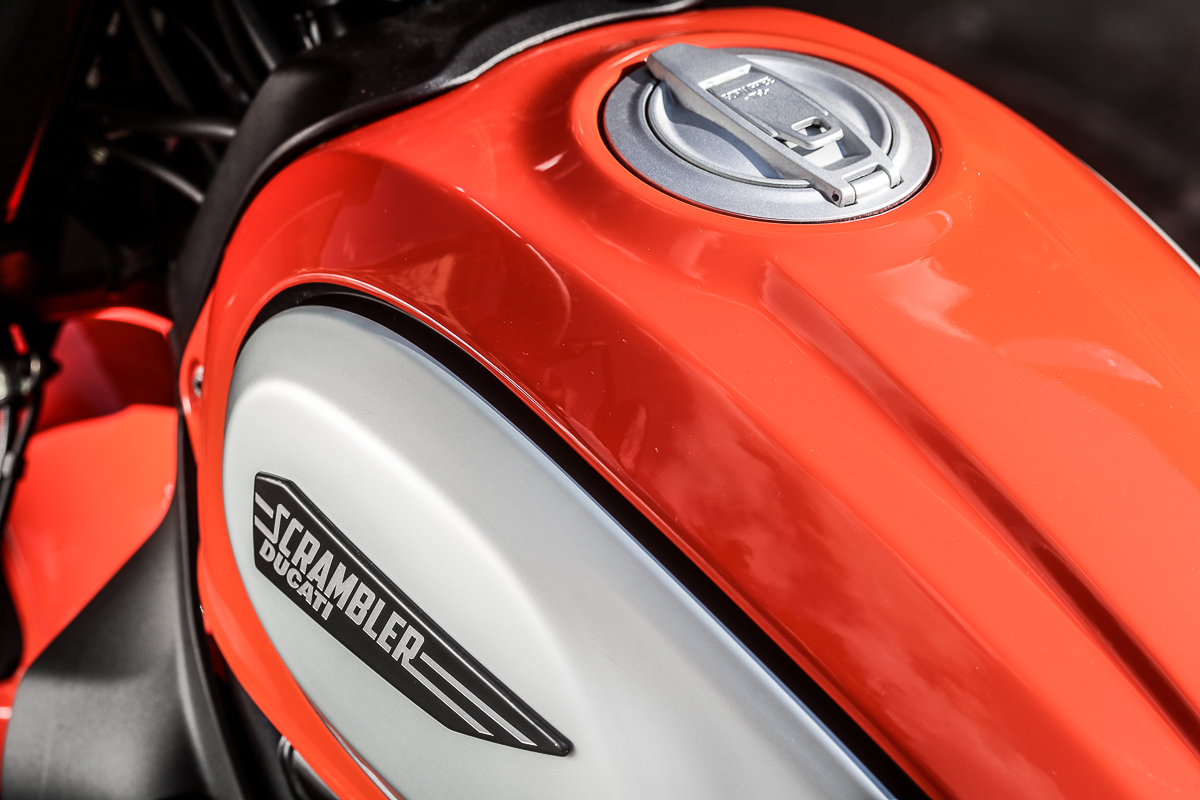 There are not that many things in life that most folks consider as 'complete'. And yet when they are found, it brings a level of joy only known to the beholder no matter how big or small that thing may be.
From a simple delicious pack of nasi lemak with a whole egg inside or listening to the world's most perfect song (it's 'Paranoid Android' by Radiohead, if you're wondering), this very feeling is massively difficult to replicate on a machine like the motorcycle.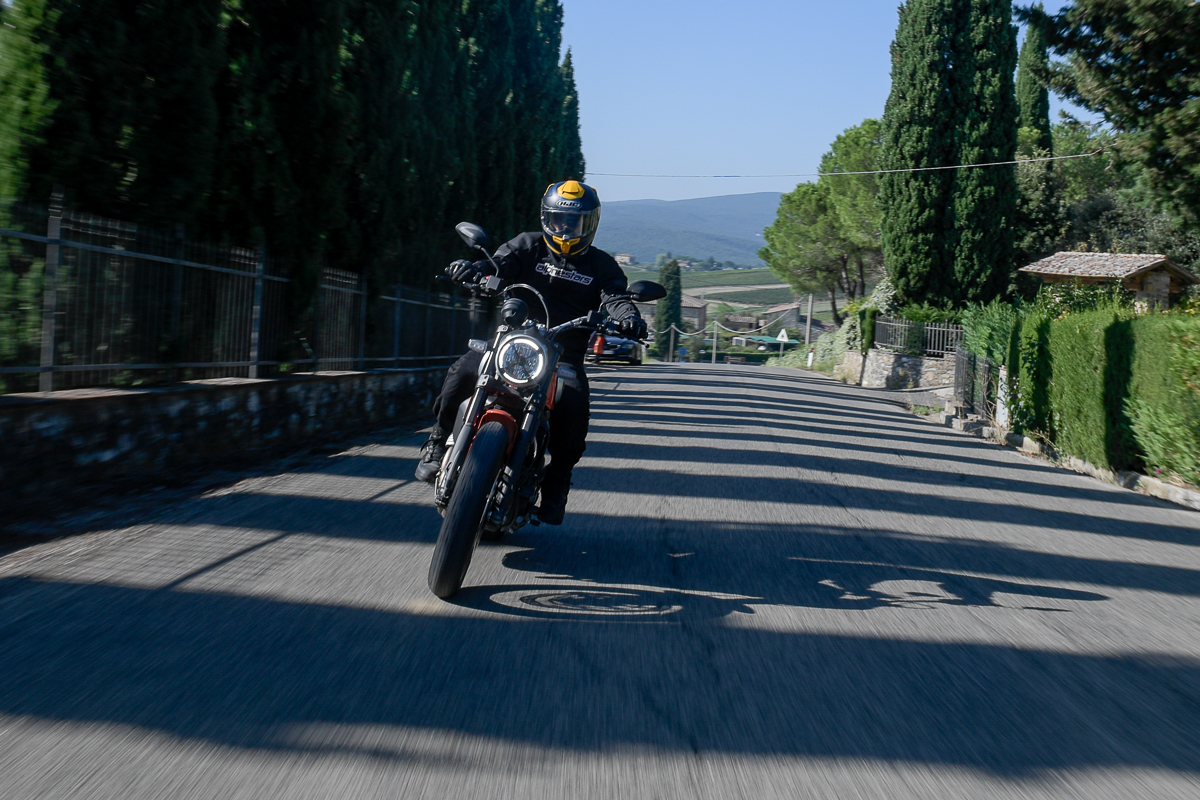 It takes more than just a beautiful-looking machine with an impressive list of specifications to pull off this feat. The formula needs to be just right in order for things to blend in perfect harmony and this requires more than just fabricating machines and internal combustion engines. You need spirit, joy, passion, people, lifestyle, and most important of all, a pleasure to the senses.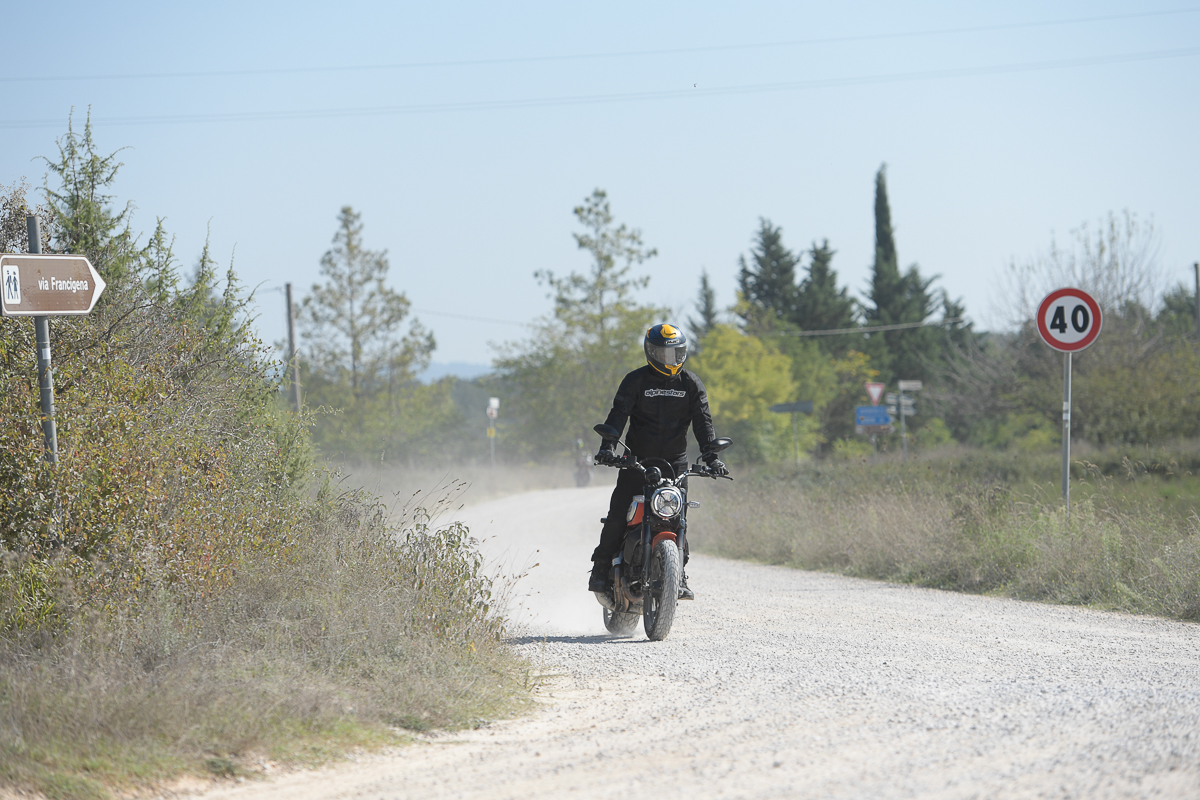 There's no denying that Ducati is one of the companies that runs on passion and our recent trip to Bologna, Italy really showed us their true colours not only in manufacturing some of the world's most impressive motorcycles but also showcasing how these bikes were made to represent their lifestyle filled with fun, adventure, and the embodiment of the free-spirit.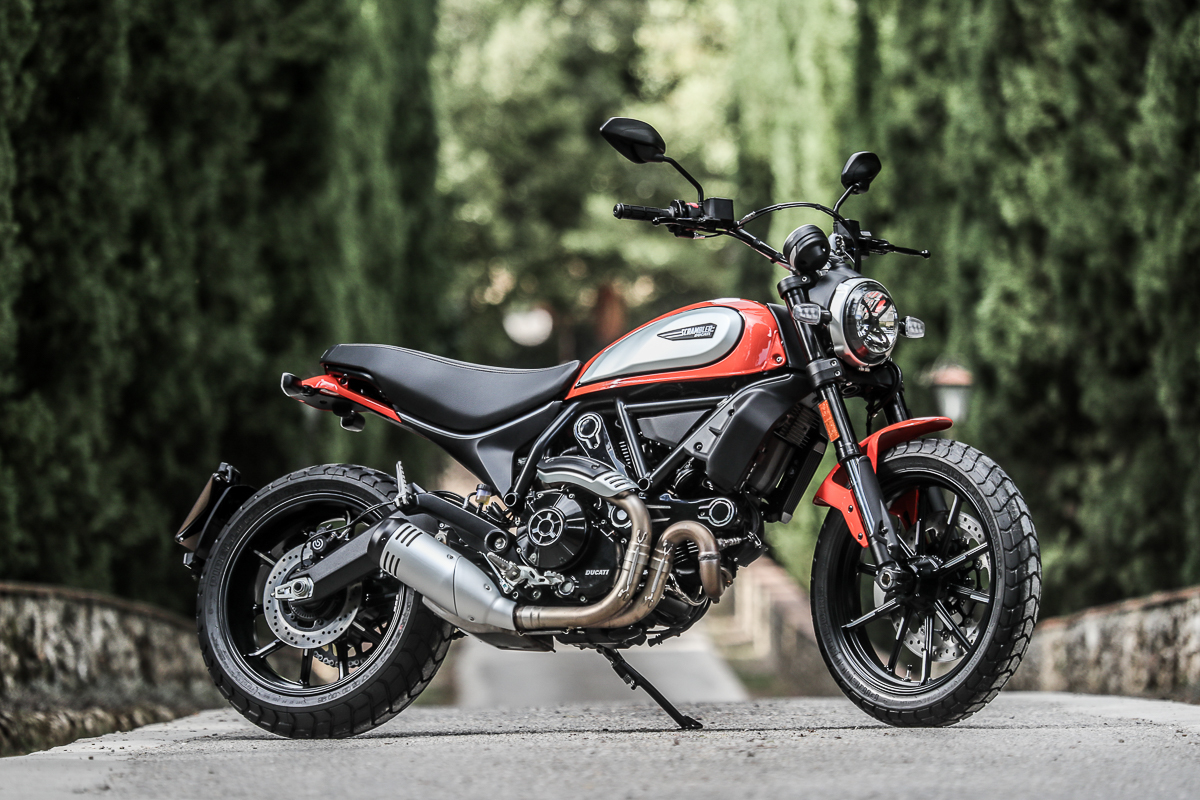 Our task was to test out the updated 2019 Ducati Scrambler Icon together with 30 journalists, influencers, and Ducati enthusiasts from around the globe. To showcase their latest addition into 'The Land of Joy' segment, the scene was set two hours away from Bologna; in the heart of Borgo San Luigi of Siena, Italy.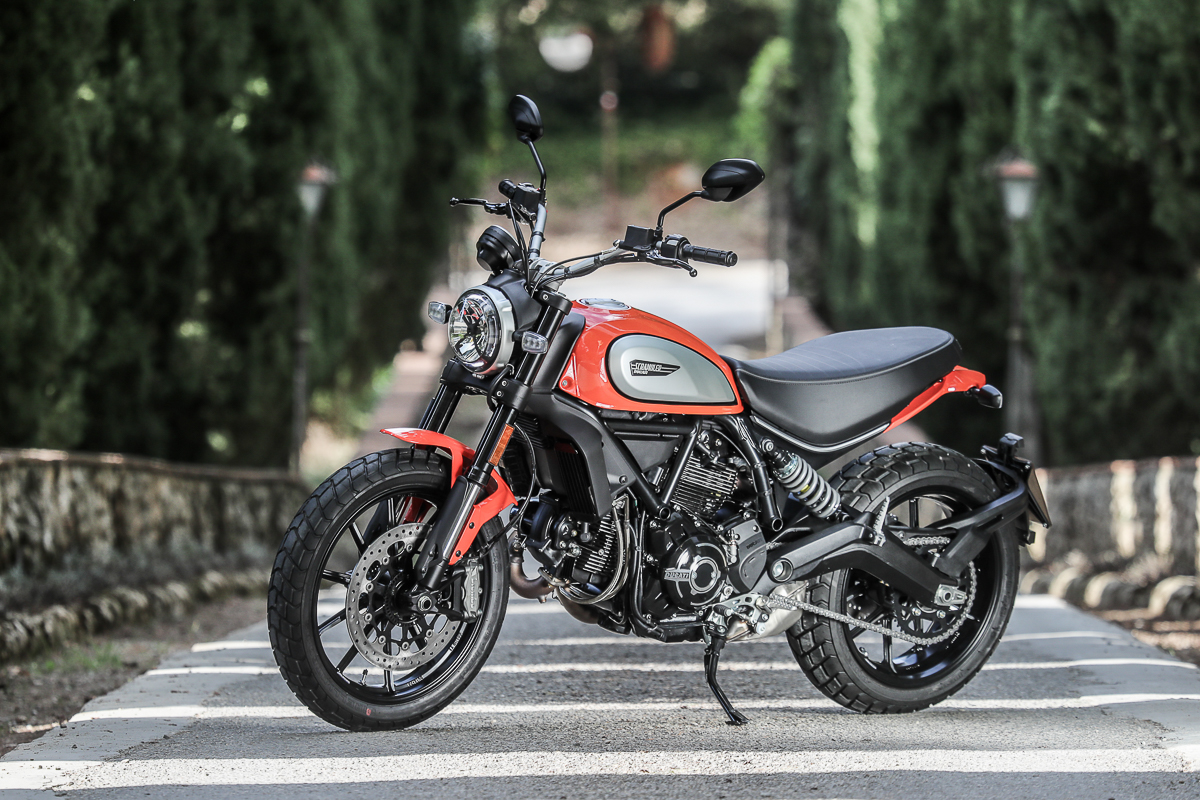 Upon arrival, we only had a moment to rest and get ready for a ride into town which is probably the last thing this particular motoring journalist wanted after 15 hours of flight time, 3-hour layover, and another 2 hours spent on the bus. Little did we know that the 'magic' of Italy together with the new 2019 Ducati Scrambler Icon set the stage for one breathtaking moment where everything just 'clicked'.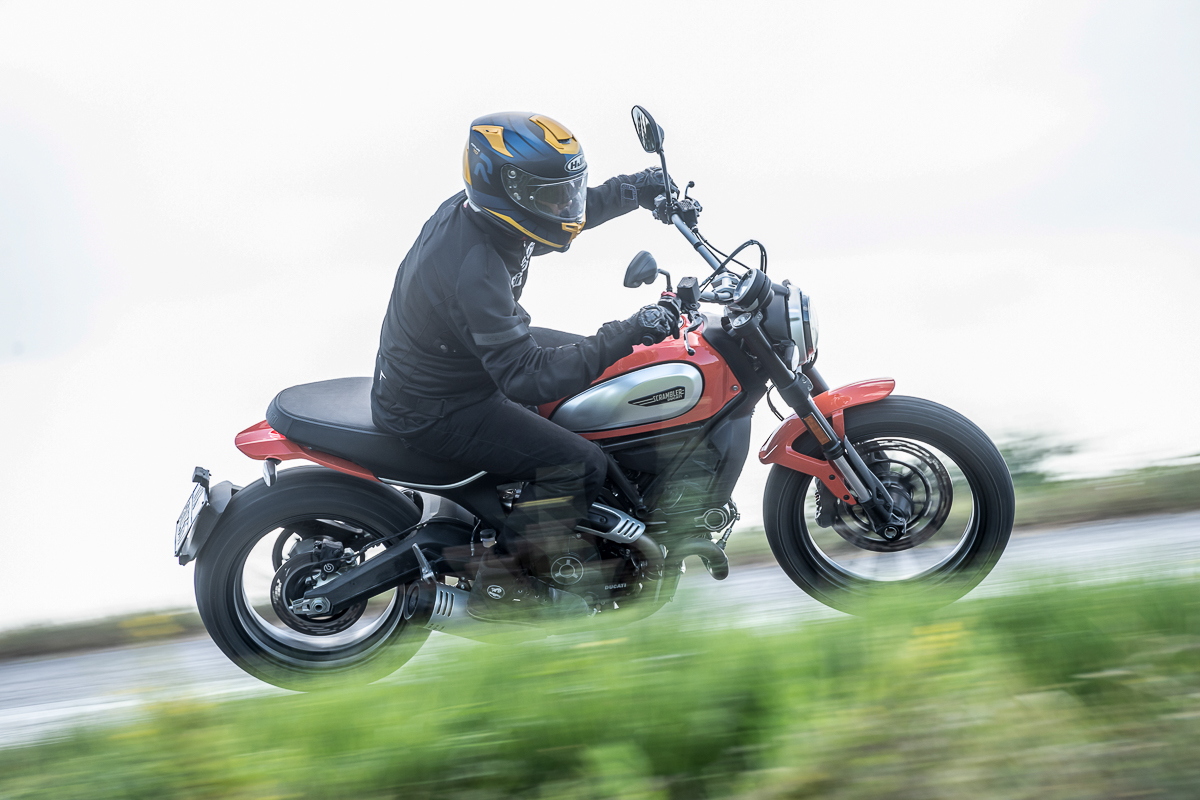 It was only a short 10km ride up to Colle di Val d'Elsa for a short film showcasing the story behind the Ducati Scrambler and the new Icon but riding out from the hotel when the sun was setting with dust flying up from the gravel road couldn't have been more epic.
That perfect moment was more than enough to school me into believing that the 2019 Ducati Scrambler Icon is more than just a bike. It was a lifestyle vessel meant to be experienced at its finest.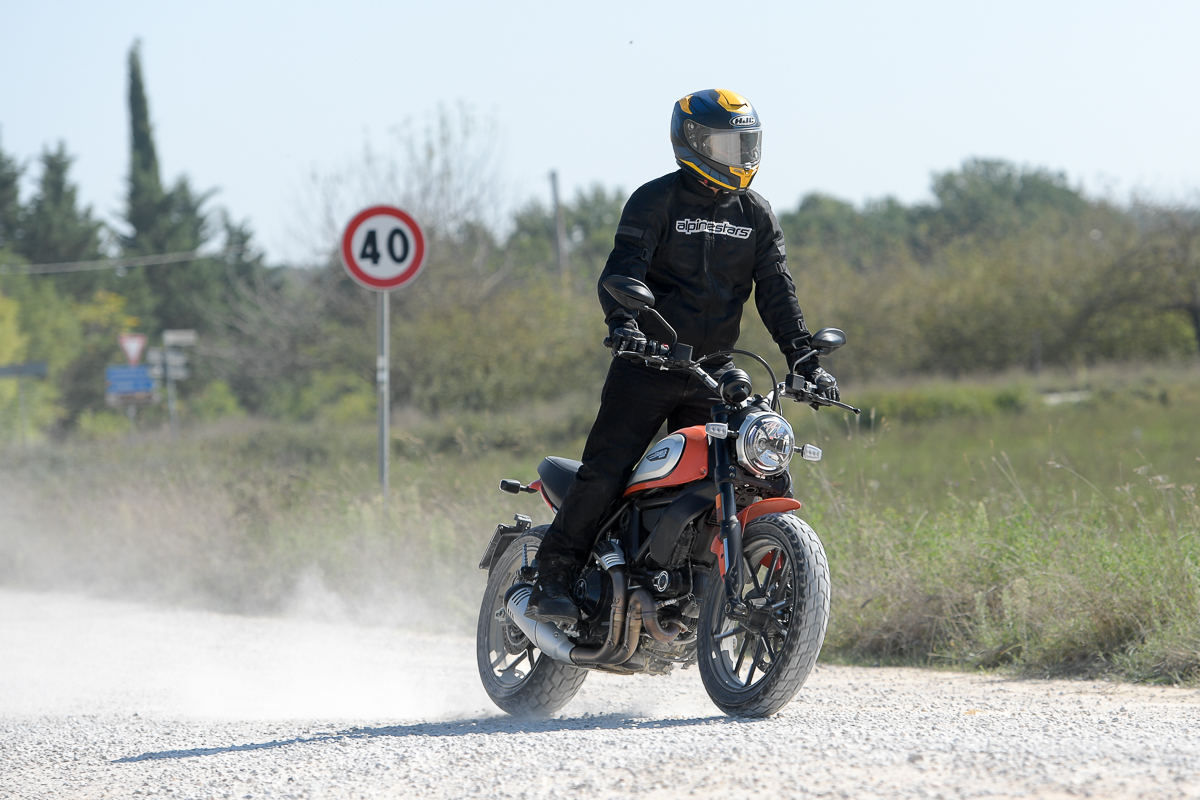 Two different riding routes were planned for us on the very next day where we tackled the winding hill road of the world-famous Chianti Hills in the heart of Tuscany and an even more stunning panoramic route through Casole, Sovicille, and back up again through Monteriggioni.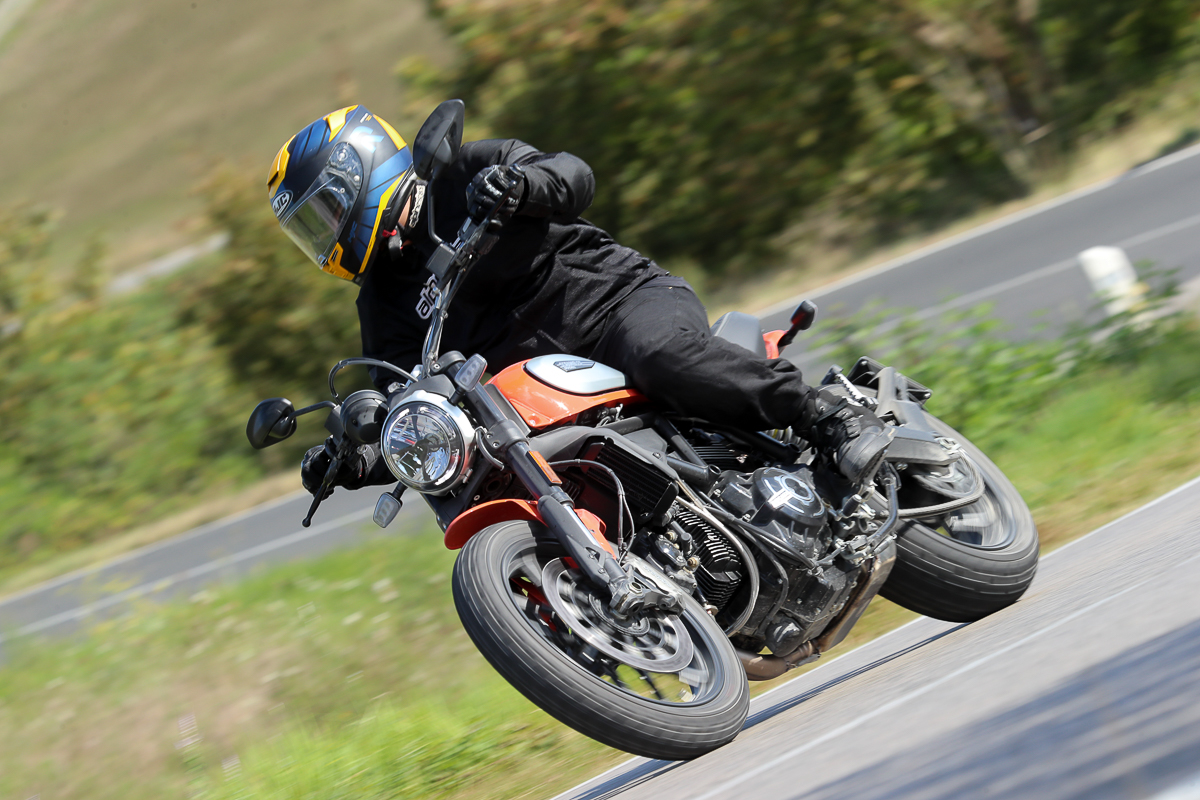 Judging by the looks of the new 2019 Ducati Scrambler Icon, not much difference can be seen apart from little bits and pieces here and there and this is exactly what the Scrambler design theme had in mind.
The previous generation was already impressive for most folks but it was lacking something that I couldn't really comprehend beforehand. This can be translated to a touch of premium-ness which is what the new Icon has in abundance.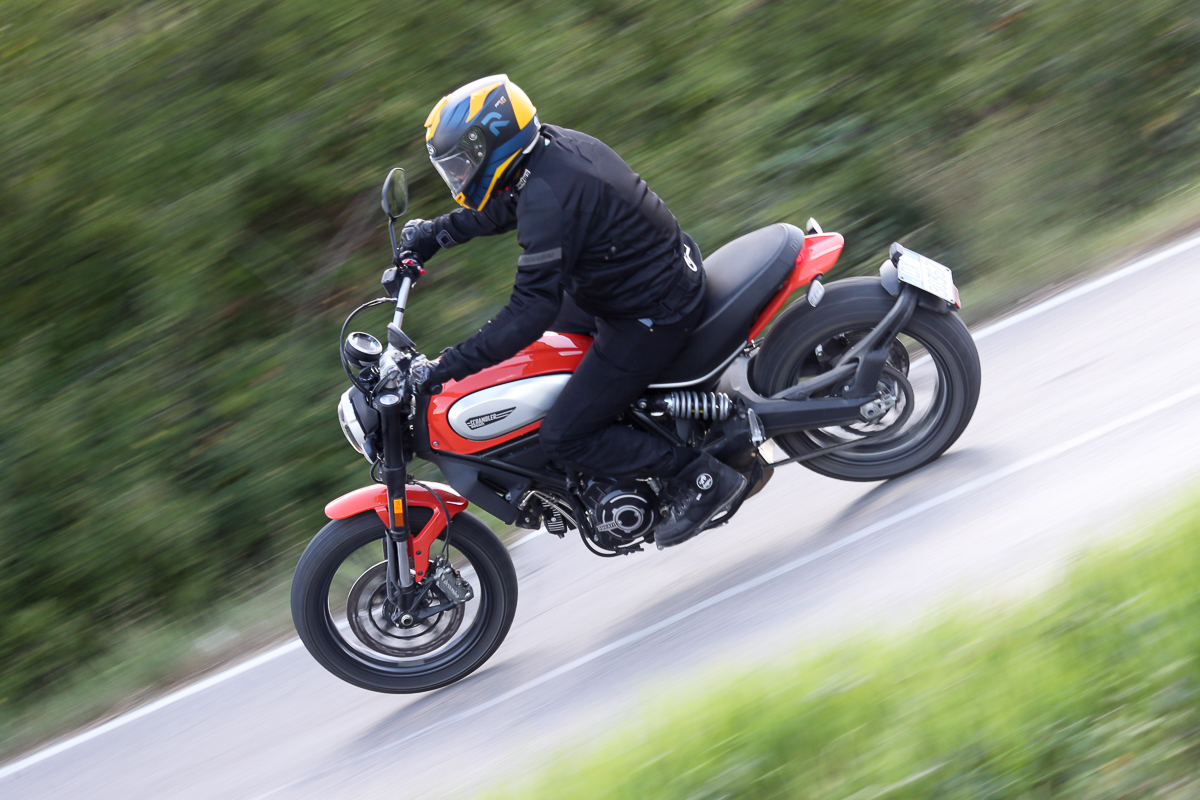 Upon inspection when compared side by side with the 2015 Scrambler Icon, all of us definitely noticed these said changes that not only elevated the 2019 machine but pulling off a timeless look but also maintained its modern classic appeal. Changes such as its new front headlamp with Daytime-Running Lights and a cool-looking 'X' feature really did set the tone for a good day of riding.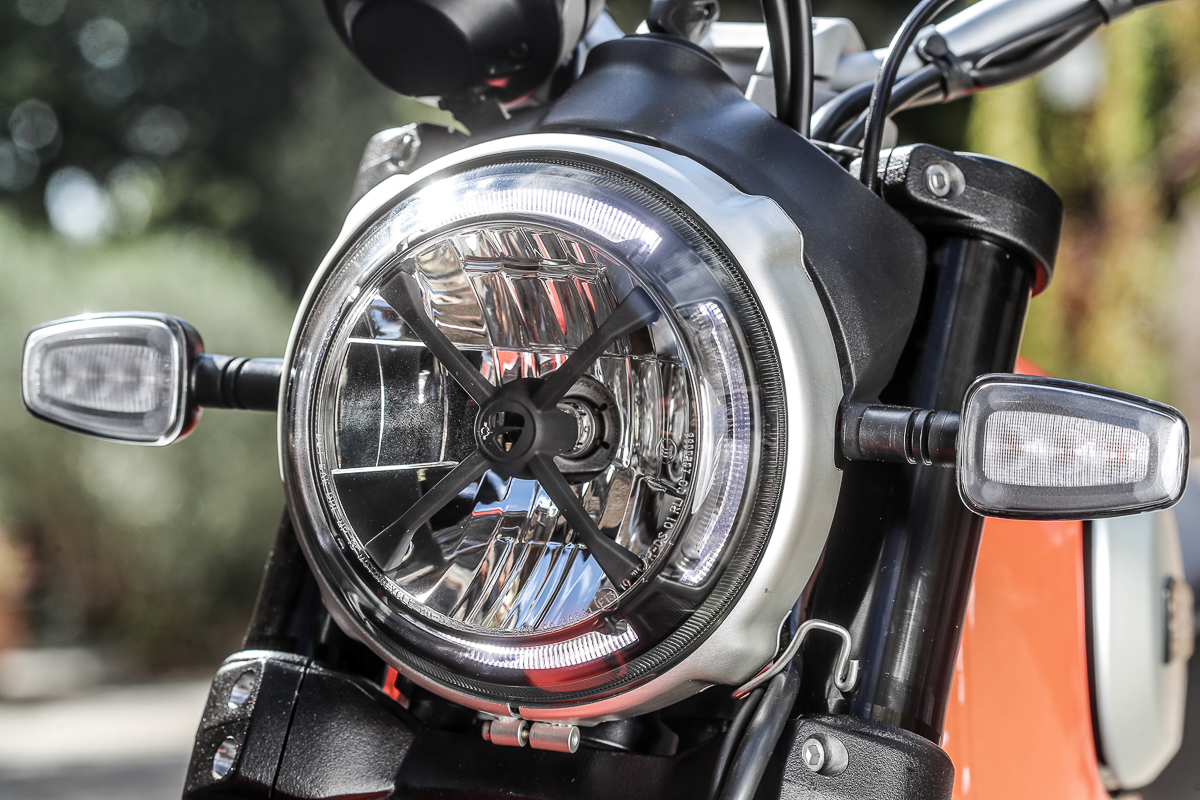 Other new external changes which add up to a more 'premium' package to the 2019 Ducati Scrambler Icon include:
Beefier aluminium side panels
LED indicators with auto turn-off feature
Styling updates for the wheels, exhaust headers, and muffler
New black gloss finishes for the engine cases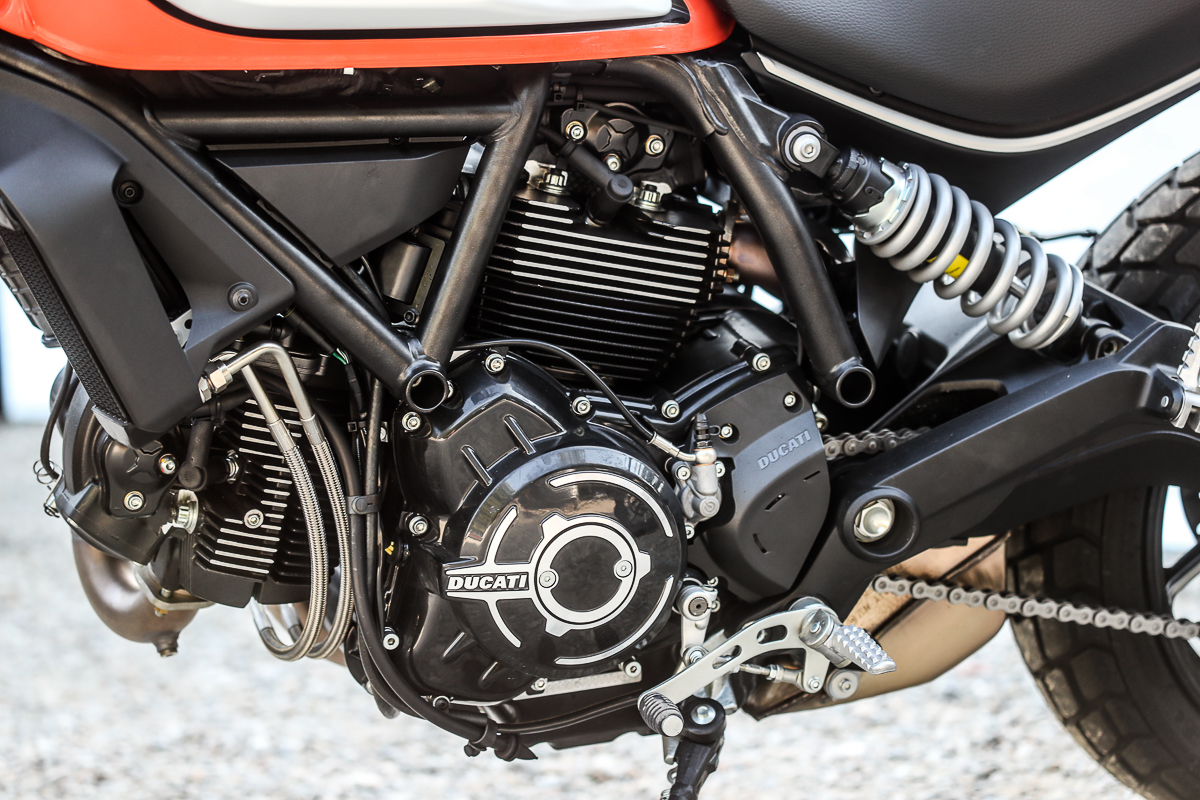 All of these cosmetic changes collectively present a refreshed Scrambler Icon not only pays homage to the original but also tastefully brought it over in the future where younger riders are able to appreciate its positive vibes with a huge dose of Italian culture, spirit, style, and the thirst for adventure on and off the beaten track.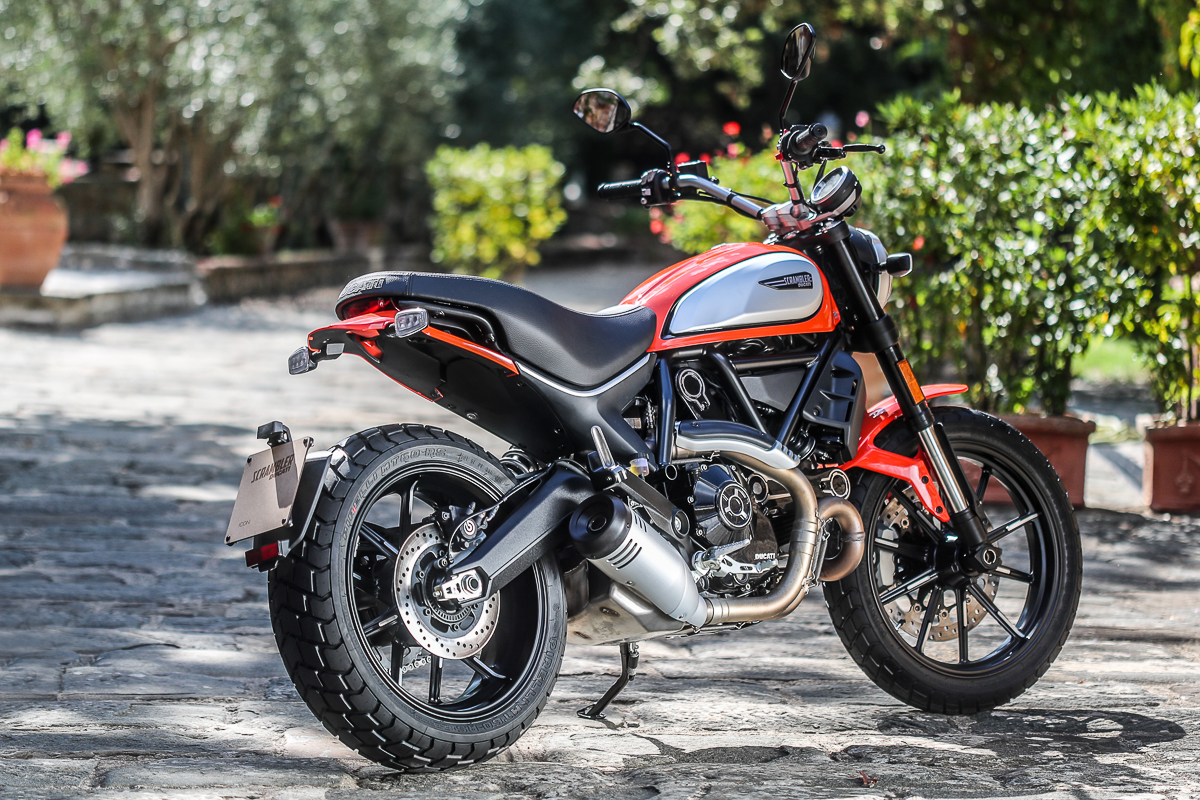 The Ducati Scrambler design team also took the liberty to improve the bike's overall riding experience by working on making the already versatile bike even more comfortable. Once on the saddle, most of us quickly praised its new flatter seat that offered better positioning and the presence of a hydraulically-operated clutch (now adjustable like the brake lever) really made changing gears superbly easy. Other changes towards comfort include a wider flat handlebar and new ergonomic switches.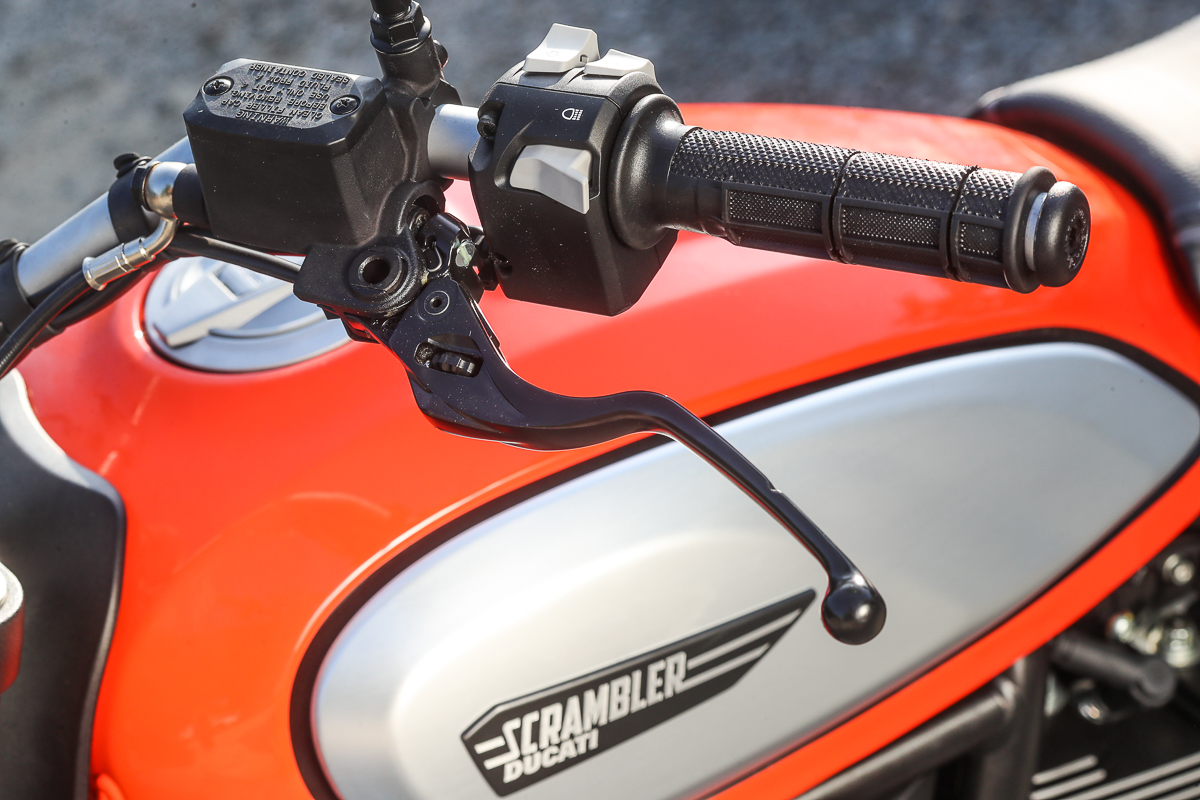 The display looks exactly like the one found on the previous gen has also been updated with two new features which I personally welcomed with open arms; a gear indicator and fuel gauge!
These may be modern features but catering to the free-spirited riding community, the last thing bike owners would want to worry about is how much fuel is left by peeking into the tank and sloshing the bike around for signs of petrol.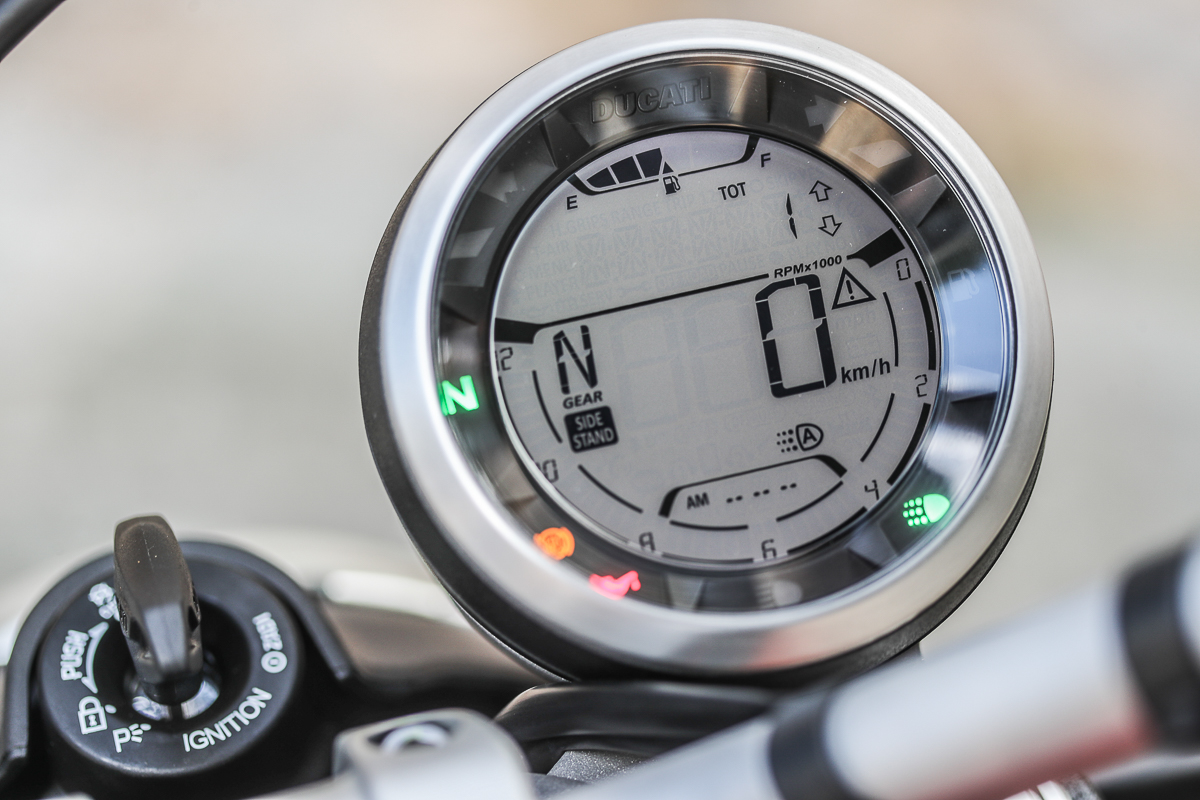 The day's ride covered over 140km around different roads in locations with views most of us can only relate to watching epic promotional videos and Hollywood movies. A host of internal upgrades also gave the new 2019 Ducati Scrambler Icon a great riding experience that offers comfort, fun, agility, as well as safety. The suspension package has been revised which seemed excellent to some media members but a bit on the softer end for some.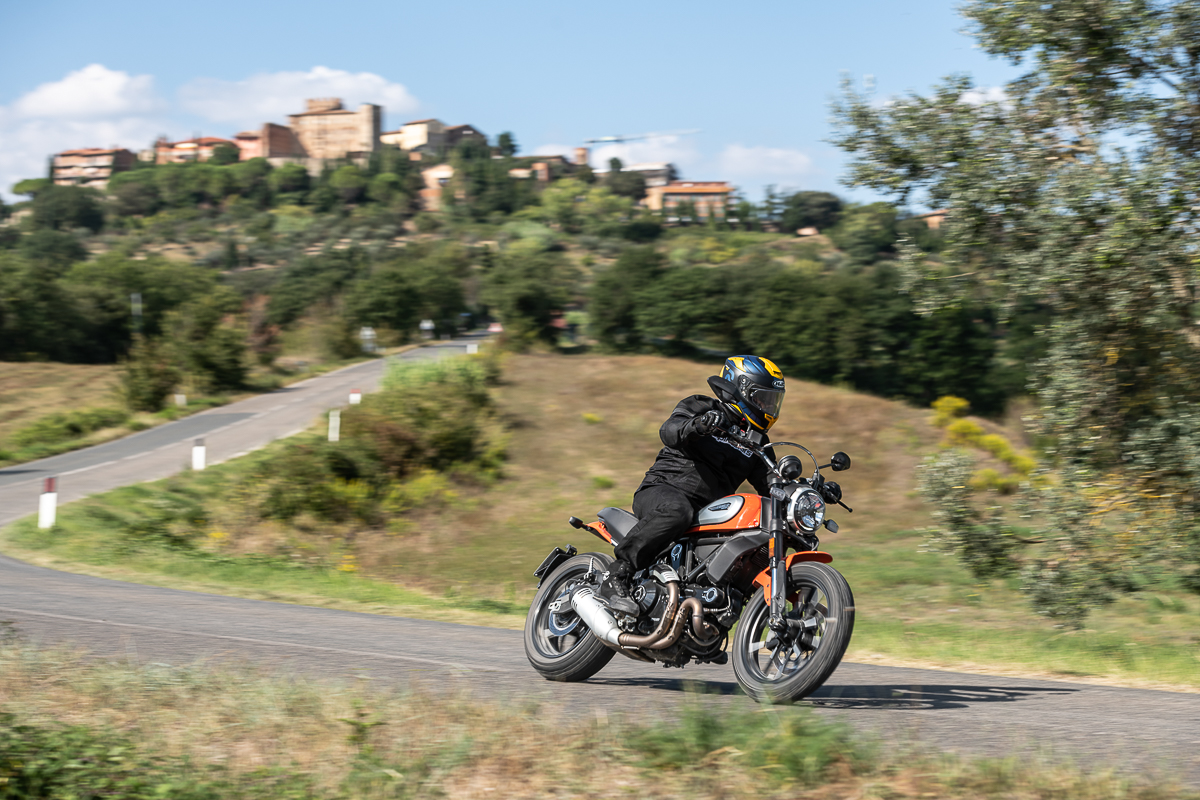 No complaint in this department as the bike is meant to tackle a variety of road condition such as city streets and minor off-road excursions. The addition of a six-axis IMU (inertial measurement unit) and Cornering ABS taken straight from the Ducati Panigale superbike series, the Scrambler Icon is now safer than ever.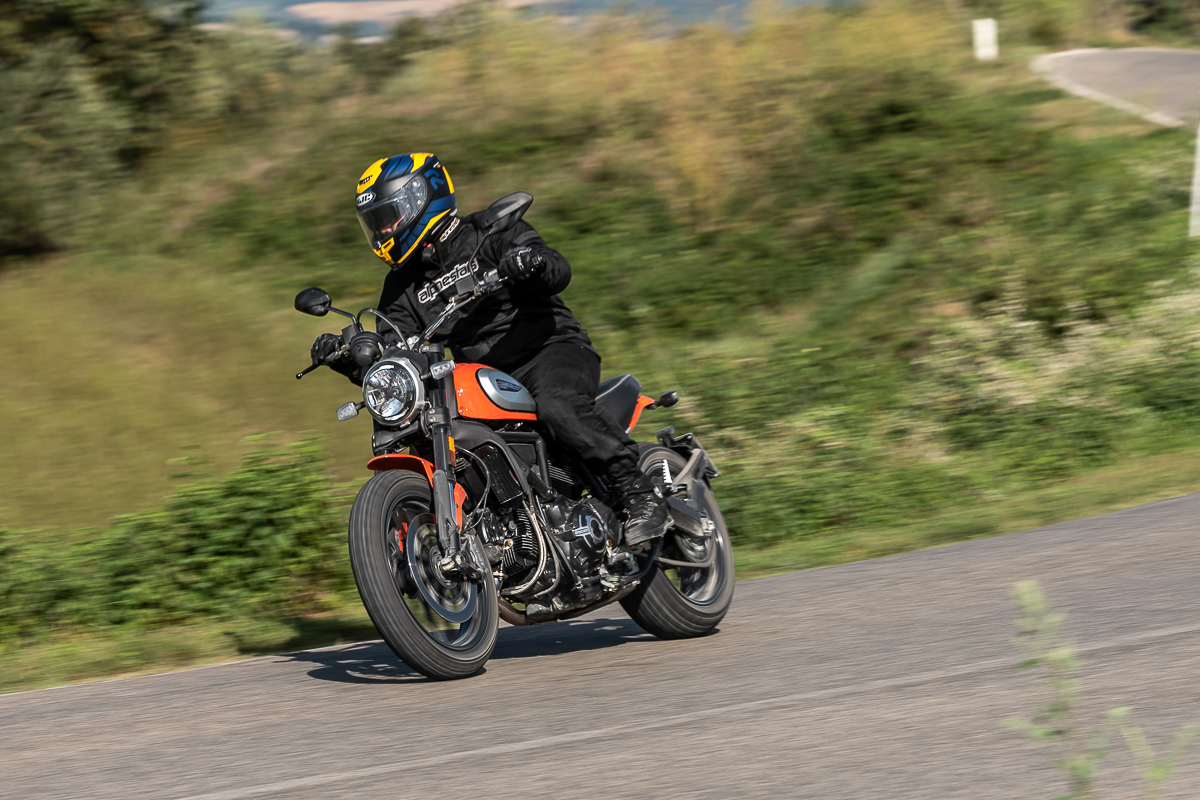 There's no traction control or an easy way to turn off the ABS for a more exciting ride on gravel but the new Icon is able to perform easily provided that the throttle is managed in a proper manner (that, however, did not stop some of us from having some flat track-like fun during the off-road photoshoot session).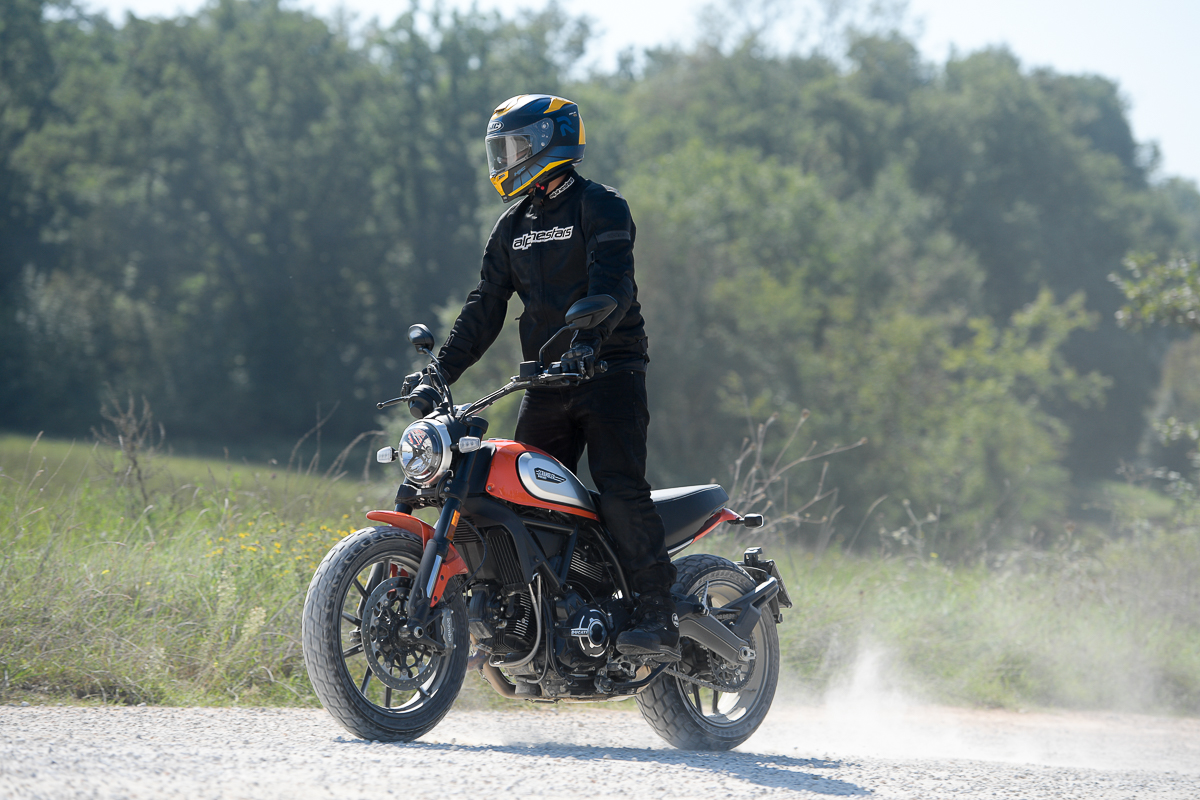 The 2019 Icon still retains its 803cc L-Twin Desmodue Euro4-compliant engine which offers smooth response and linear torque through the gears. Tackling the winding hill sections was great fun and worry-free as one only needed to stick in third gear throughout. Speed is always there when you need it and punching it into fourth and fifth easily took us to exciting speeds which were thoroughly enjoyed by the whole lot.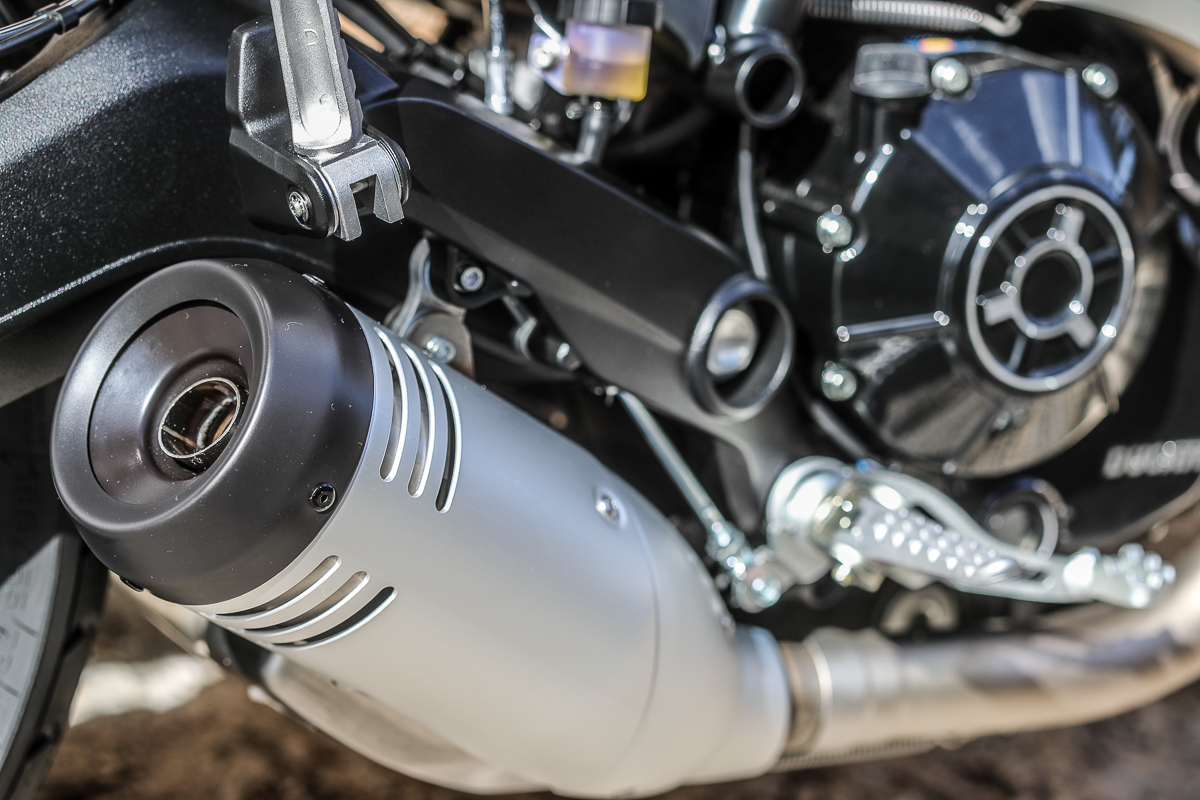 Other aspects of the Icon have been retained from the previous generation in which the Ducati design team figured that the new updates are capable of bringing out the best of the hardware already on offer in the recent years.
The Icon was never meant to be a full-fledged off-road machine but thanks to specs like the Pirelli MT60 rubbers and more, the latest-generation Scrambler will not be able to stop those with the heart to explore and venture into slightly rougher terrains. Beach race, anyone?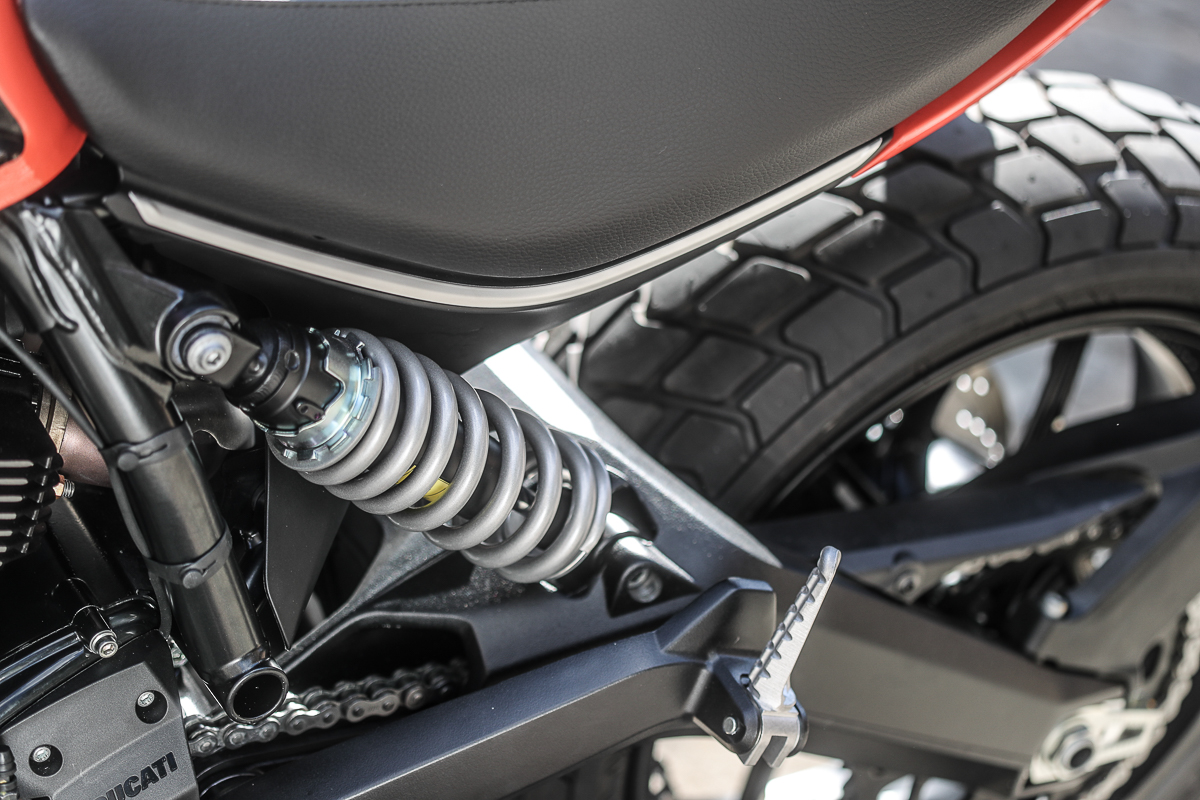 All in all, the new Ducati Scrambler Icon is the true representation of the Italian culture, spirit, and adventurous lifestyle for those who seek something exciting and bold yet youthful with power to match.
Having met the people and explored the wonderful roads of Tuscany, this particular rider finally understands that the Scrambler Icon is not just a bike but a true statement of passion and joy in a culture that demands to be free.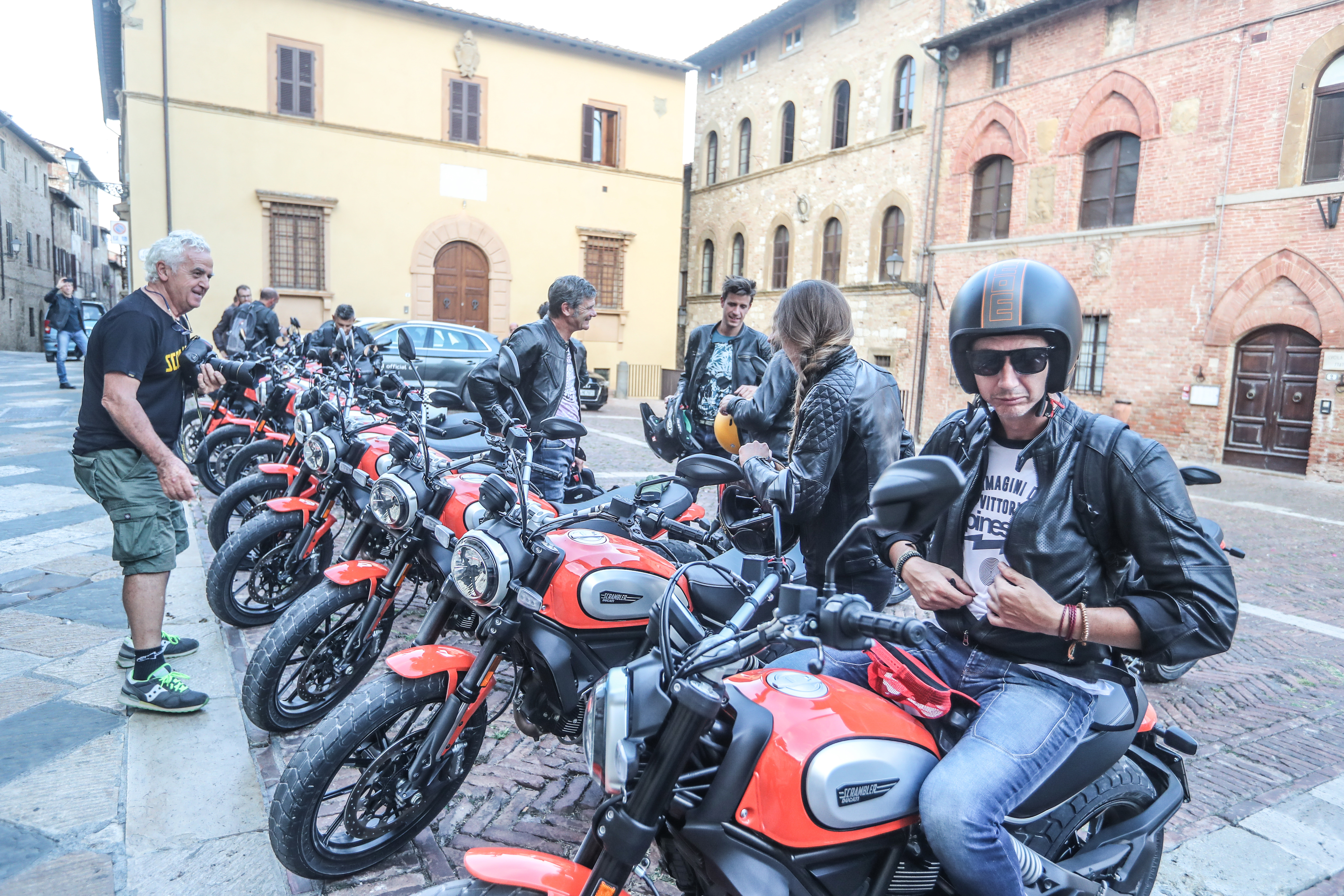 It was sad to leave Italy after such a wonderful experience as a voice inside slowly reminded me that this opportunity might never surface again but the feelings can always be experienced when the bike is made available in Malaysia sometime next year.
As for pricing, the current generation is priced at RM55,900 (recommended retail price sans road tax & insurance) and we expect a slight hike for the 2019 model considering all the extra bits fitted onto it like the Cornering ABS plus more.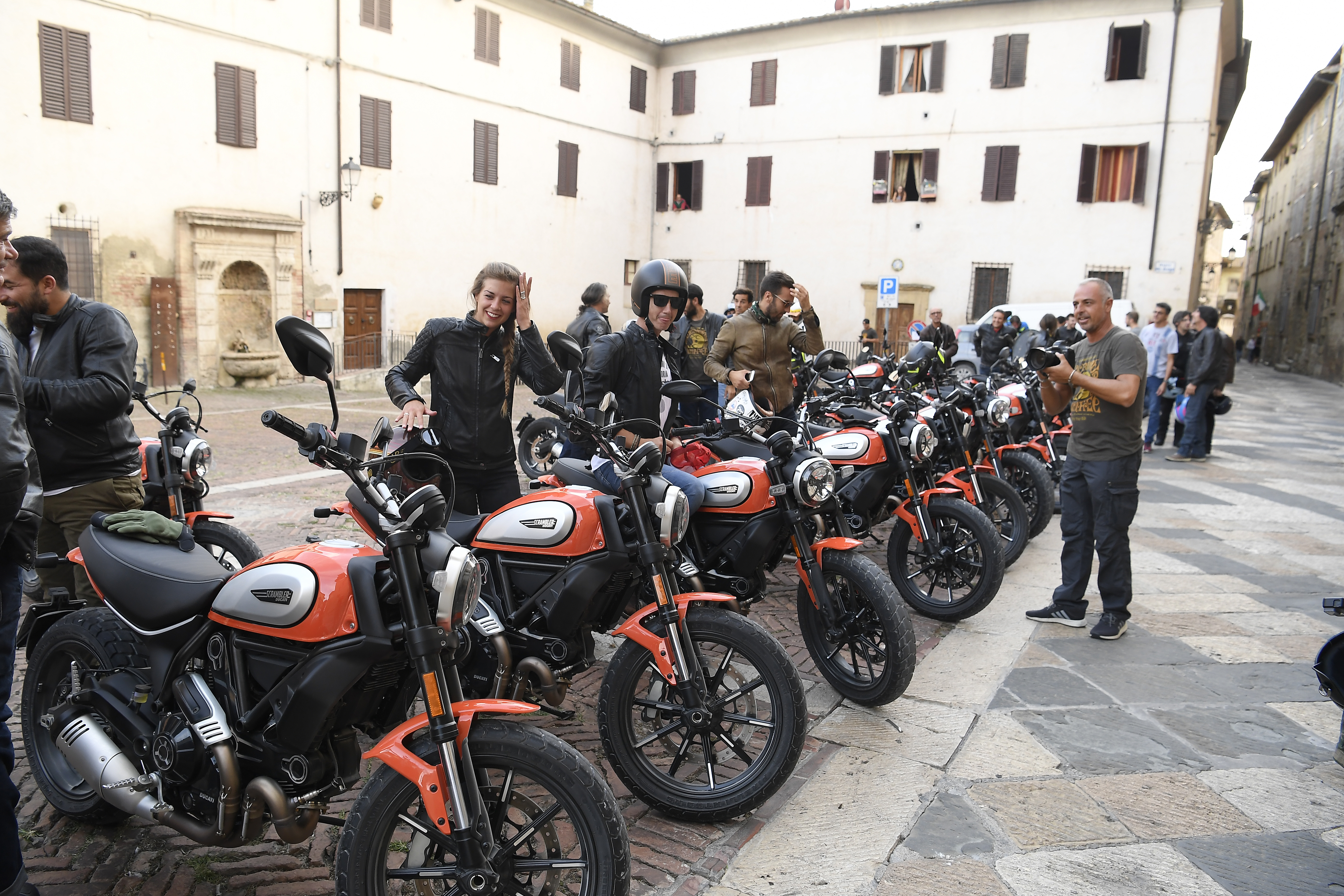 While Ducati is known for some of the world's most impressive motorcycles ever made like the Ducati Panigale V4, the true form of #Joyvolution is represented the most in the Ducati Scrambler range. No other Ducati can evoke such emotions, pleasure, and sense of enlightenment of the true Italian spirit that is the Land of Joy brought to you only by the Scrambler.