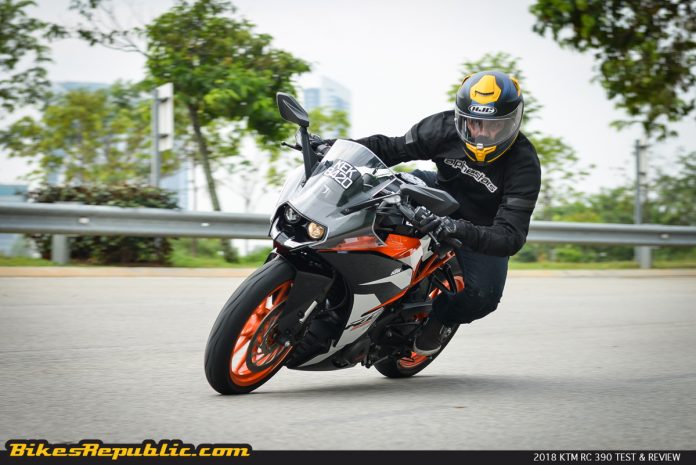 The 2017 KTM RC 390 was introduced last year in October together with the 2017 KTM RC 250.
A lot of major updates have been integrated such as Ride-by-Wire, slipper clutch, and chassis just to name a few.
Priced at RM29,800 (basic price with GST), the 2017 KTM RC 390 is indeed a good choice for track days and weekend rides on mountain roads.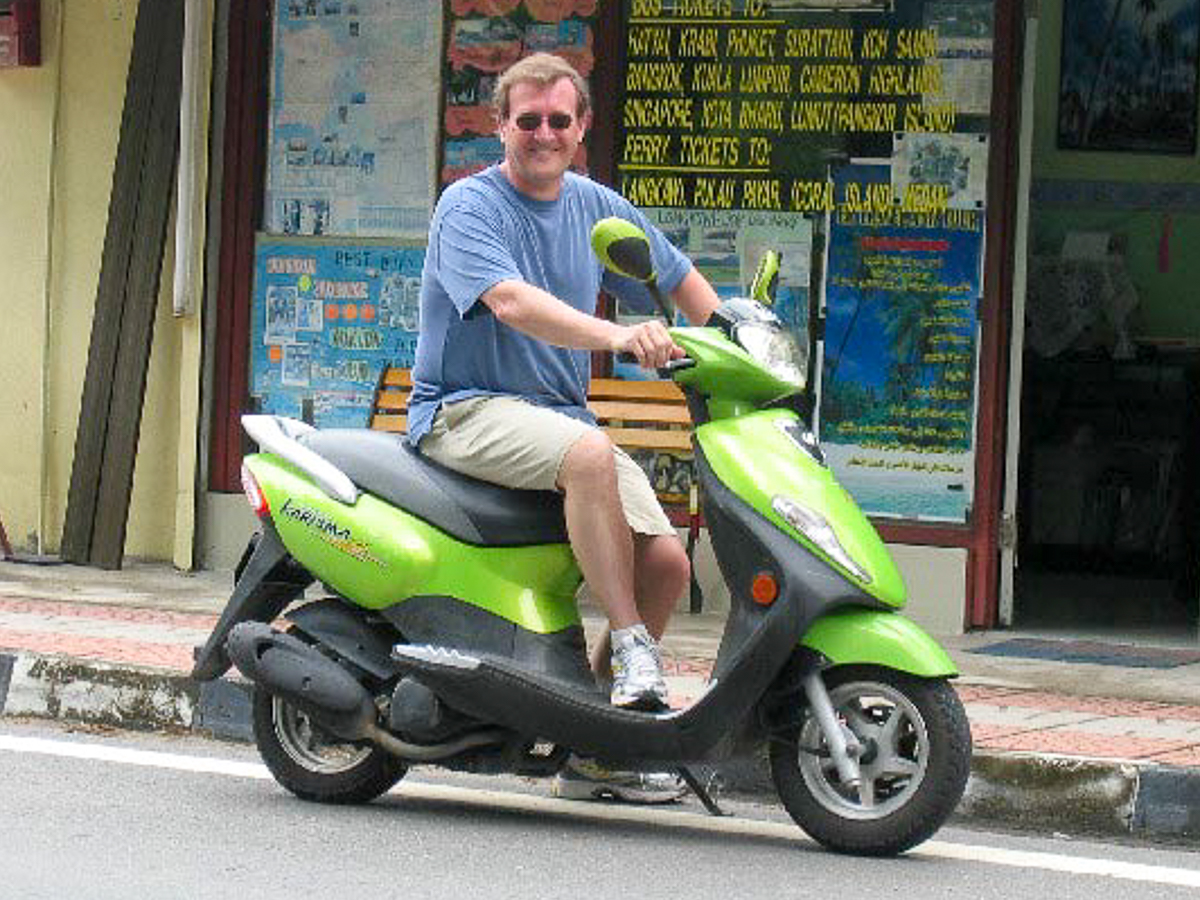 Rewind the clock back to 2014 and I'm reminded of a very different time and place. After a few years of teaching at one 'international university', my beloved yet very old Modenas Karisma decided to give its last breath. After years of service, the old boy just couldn't take anymore.
Rather than spending big amounts of cash to repair the discontinued model and repeat the whole drama all over again, I decided that it was time to get a brand new bike. One particular shop in Kota Damansara which sells KTM and Vespa somehow got in touch with my wife (with the help of another family member) and we were there the very next day to witness all the goods at hand.
I ended up buying a 150cc Vespa Primavera instead which I thought was a wrong move for the first few weeks of ownership (got the Akrapovic full system exhaust a few weeks after to make things better). At the back of mind, the KTM RC390 sitting right in front of the shop was constantly calling my name and I've been thinking about the bike ever since.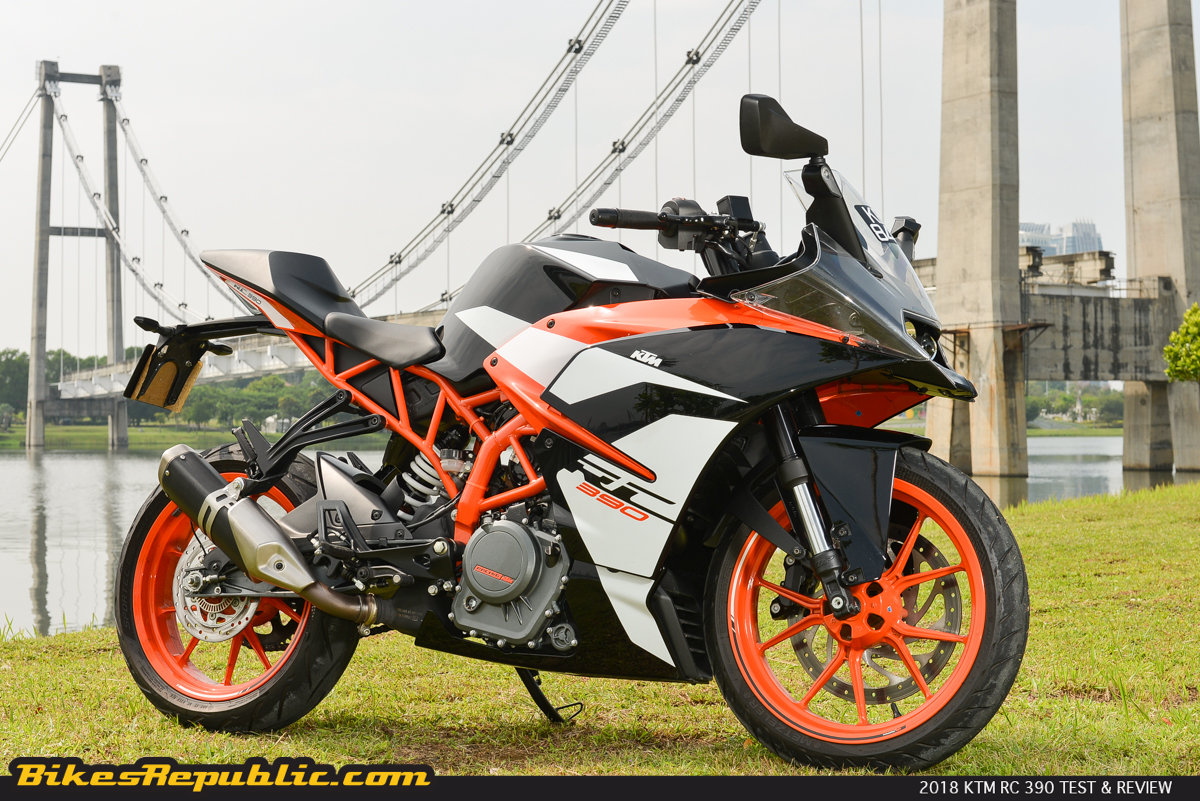 Last year, KTM introduced the updated 2017 KTM RC 390 together with its smaller sibling, the RC 250. At a price of RM29,800 (basic price with GST), the bike was back in my mind and we got to test it out earlier this month. Honestly, we were pretty excited about the idea. We've tested the 2017 KTM 390 Duke as well as the new 2017 KTM 250 Duke and we were pushing ourselves to the limit on how different the new RC 390 is compared to its naked brothers.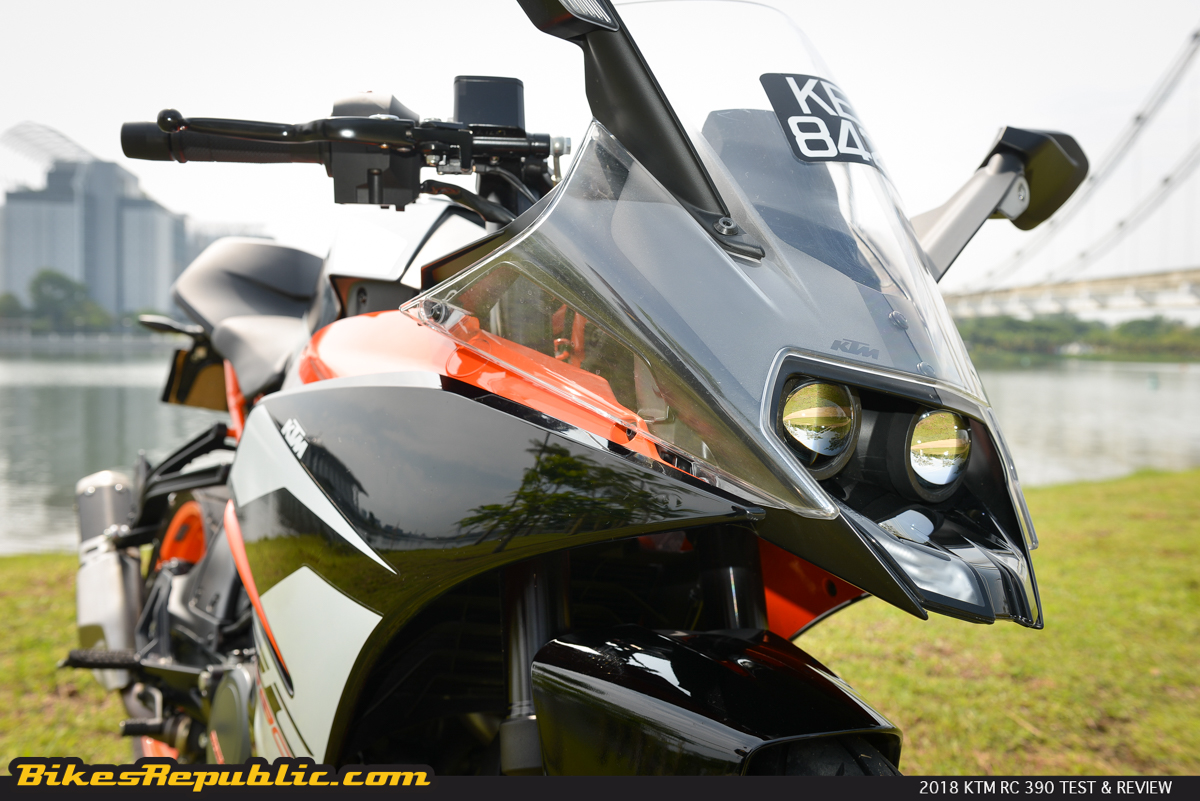 First and foremost, there's nothing major about the exterior apart from updated body panels, colour schemes and new side exhaust. This new exhaust setup does provide better ground clearance so for those who live in areas with gigantic speed bumps shouldn't have to worry too much about owning this baby.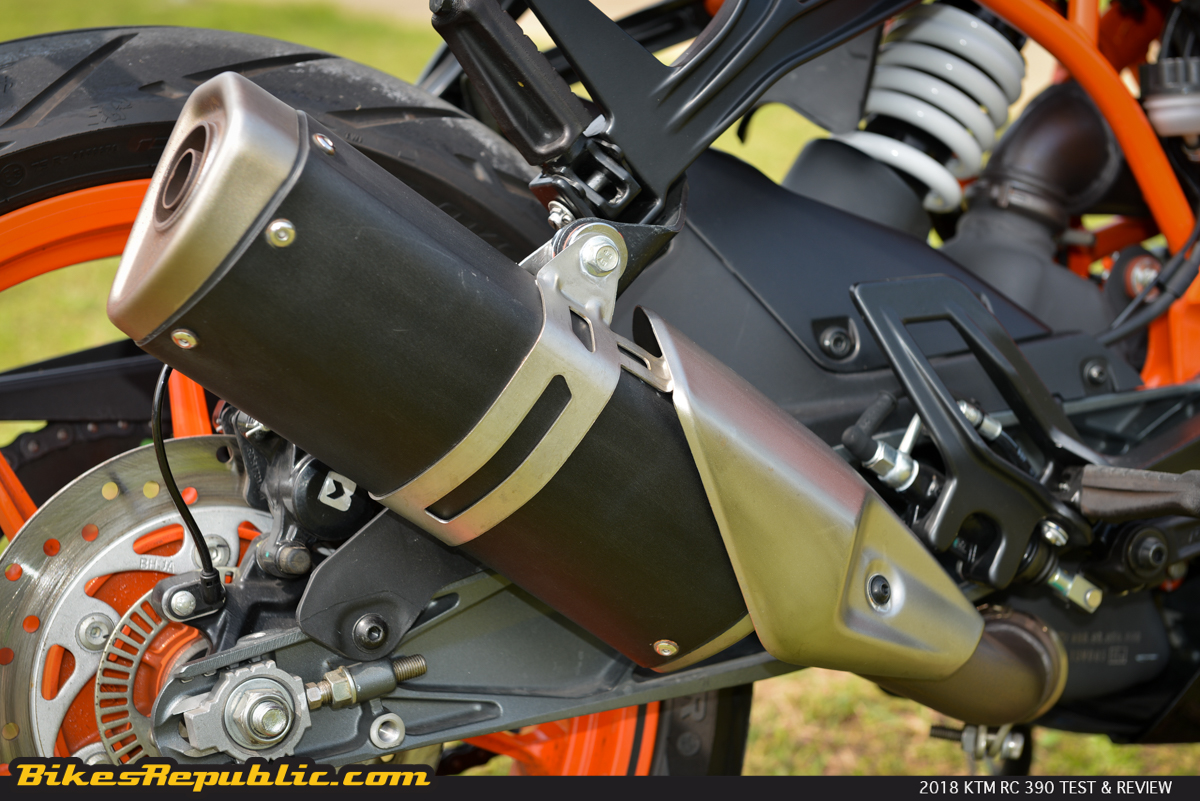 The sitting ergonomics have been primed for a more supersport riding position which indicates that the new RC 390 is good for track riding instead of everyday travels. The aggressive stance is enhanced with a wider and slightly higher handlebar which we found to be very good for flicking into endless corners and weaving in and out of heavy traffic.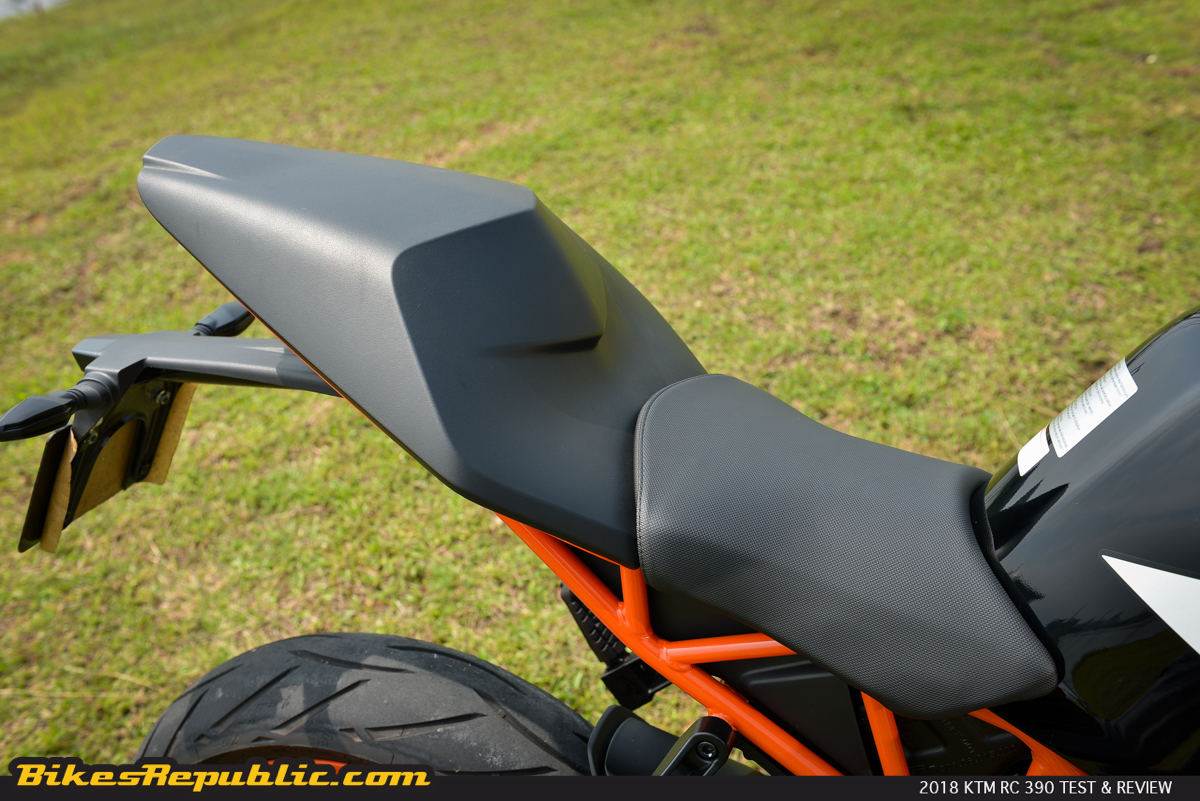 Nonetheless, it's not exactly the best handlebar positioning for either road or track riding purposes but it is adequate so that it performs fairly well in both riding scenarios. As the riding ergonomics is leaning more towards the trackside, the new RC 390 is perfect for beginner riders who want to try track riding but requires a few modifications and setups for more advanced riders.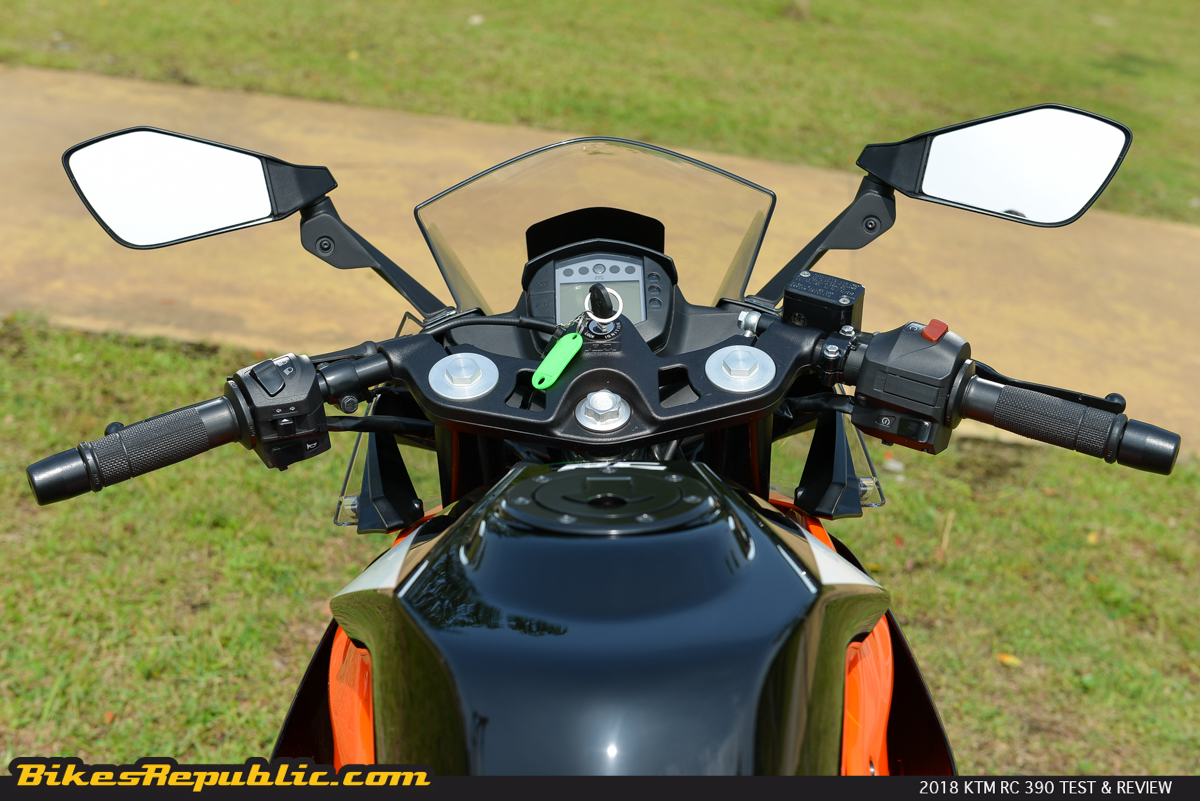 The updated chassis works surprisingly well in all riding conditions. Overall, it offers a very smooth ride with very little vibrations that'll make most riders uncomfortable after a few kilometres. Paired with an updated 373cc, single-cylinder Euro4 engine, getting it up to highway speeds (and beyond) is nothing short of amazing.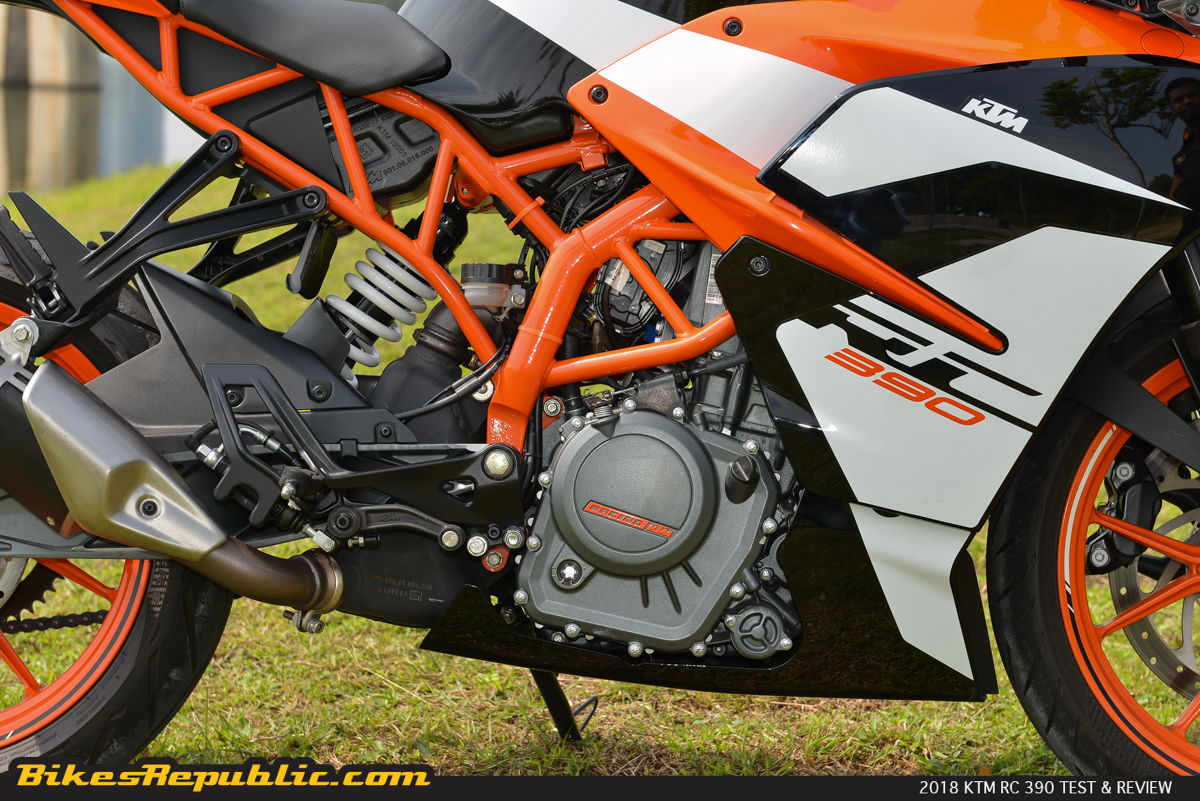 There is, however, a major drawback to its 44hp 373cc engine. Its radiator has been improved for better cooling performance but the cooling fan attached to it makes such a loud noise that it can drown the sound of the engine when idling. Another issue when it comes to heat that the RC390 generates a tonne of it and you'll definitely feel the heat rising up your legs especially at traffic lights. The solution? Ride hard and ride fast.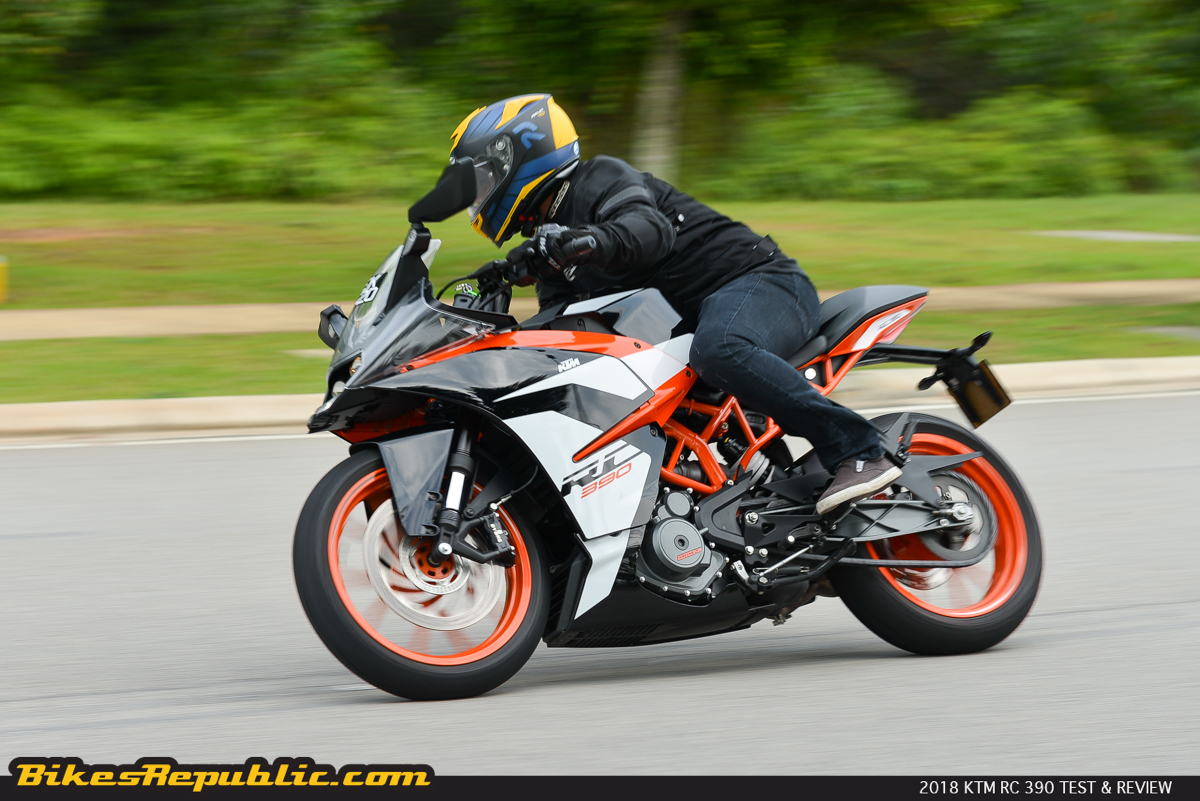 It is possible to get the new RC 390 just above the 170km/h top speed mark but once the engine reaches its RPM limit, the cut-off will retard the bike's engine power and you'll feel a surge of heaviness pulling you back. The experience is quite abrupt and will catch you by surprise for the first time but it'll also teach you that this bike does not need to be pushed to its limits especially in track riding situations. It's the corners where this baby shines bright like a diamond.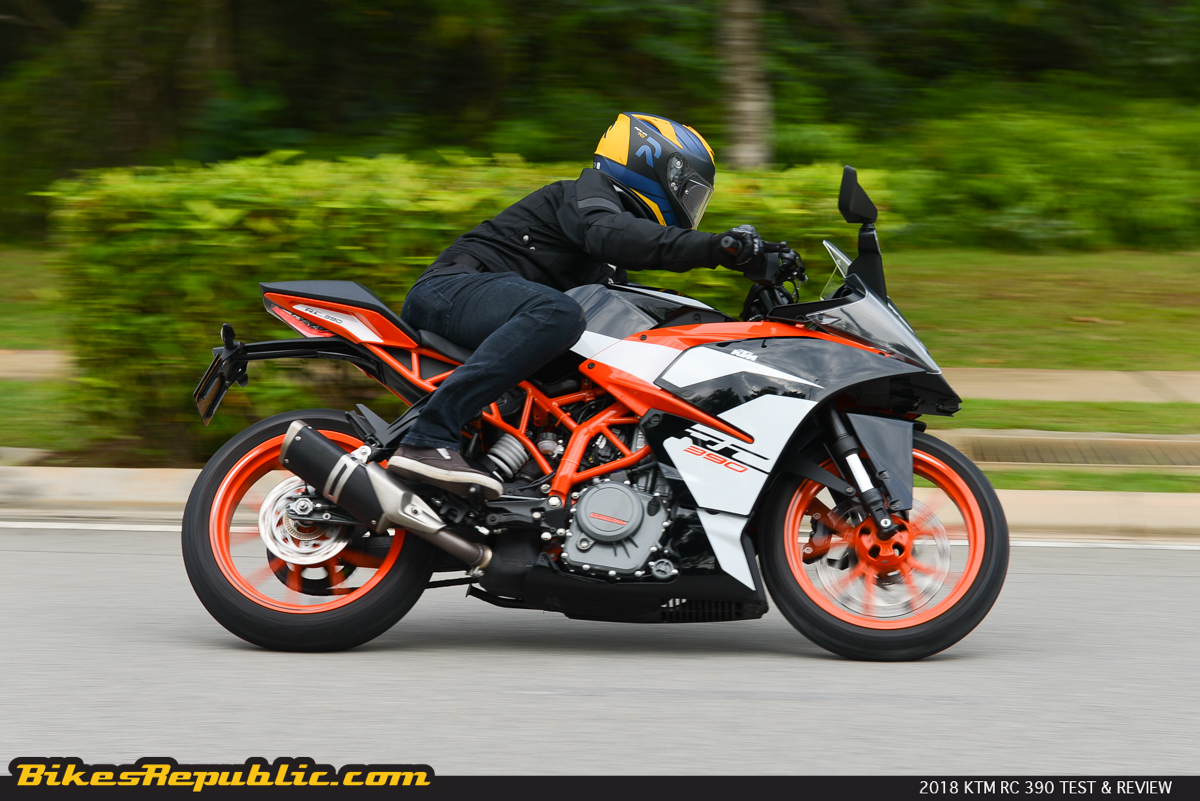 The front WP Suspension 43mm inverted front forks have been primed with racing DNA as it carries the same diameter as KTM's only superbike, the RC 8. Some would say that it's a bit on the softer end as it's been tuned for more road riding situations but the compression and rebound rates are wonderful enough when going through corners.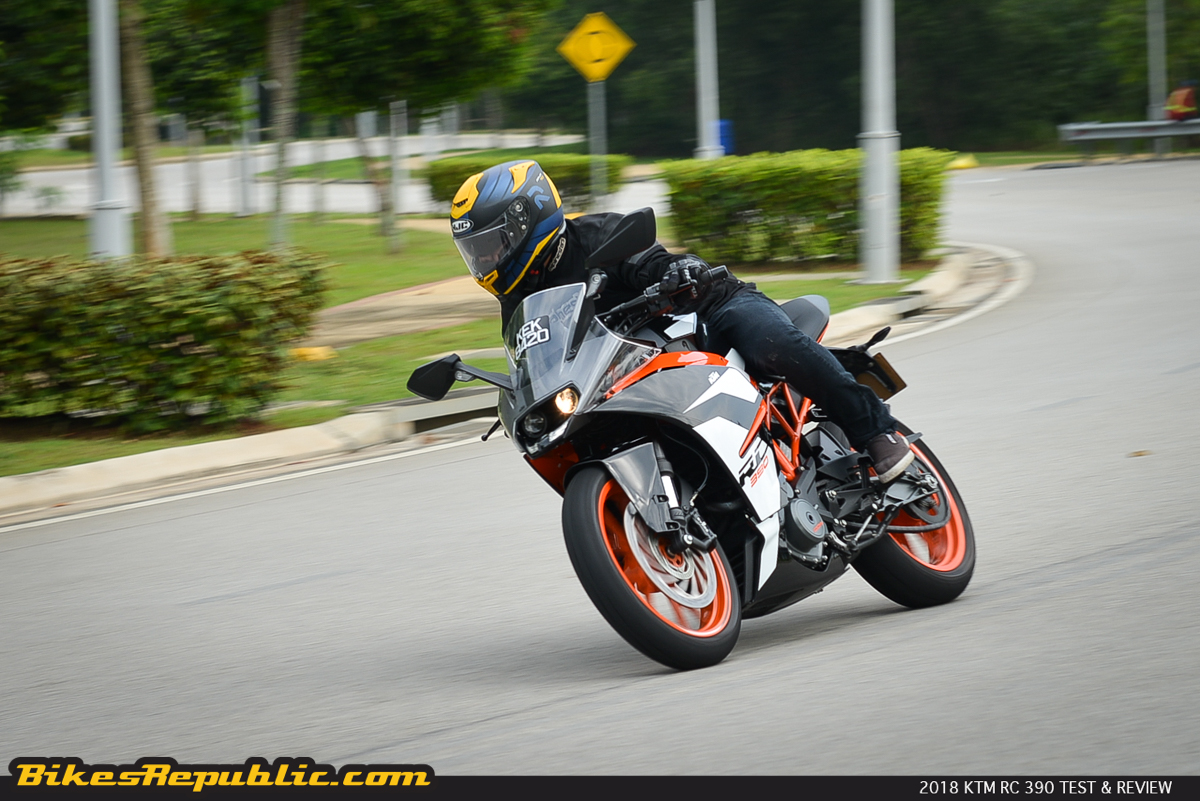 Sadly, they're not fully adjustable so lighter riders around the 70kg mark (and below) will benefit more from the current setup. The good news is that it syncs very well with the bike's overall power delivery across the entire RPM range. This is also assisted by a brand new Ride-by-Wire system that works like a charm in modulating throttle responses. No delays in power delivery and not too abrupt, either.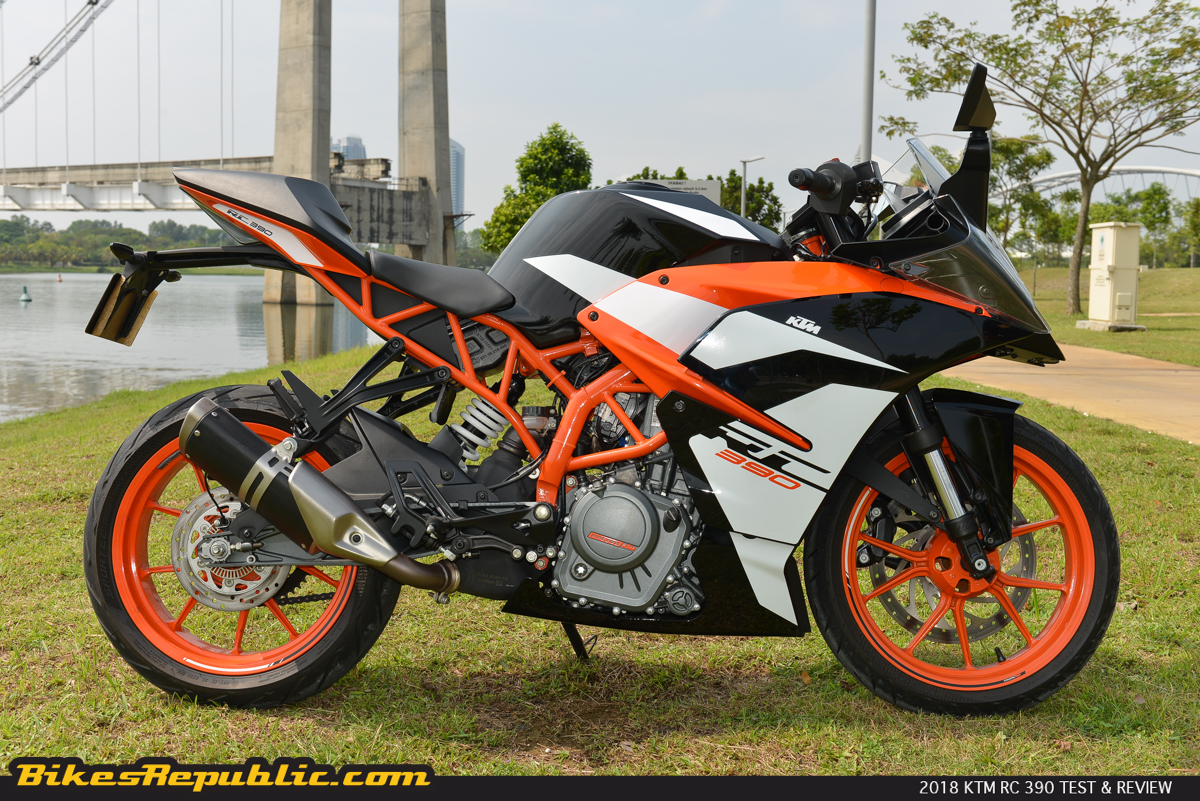 The braking package has also been improved with a few things like a bigger 320mm front disc paired with a ByBre radial four-piston caliper and dual-channel ABS. Adjustable brake and clutch levers are thrown in as standard to allow for more versatility and the braking feel plus feedback are sublime. Not many entry-level sport bikes can offer the same feeling and hard braking is one of the things that truly excite us when riding the new RC 390.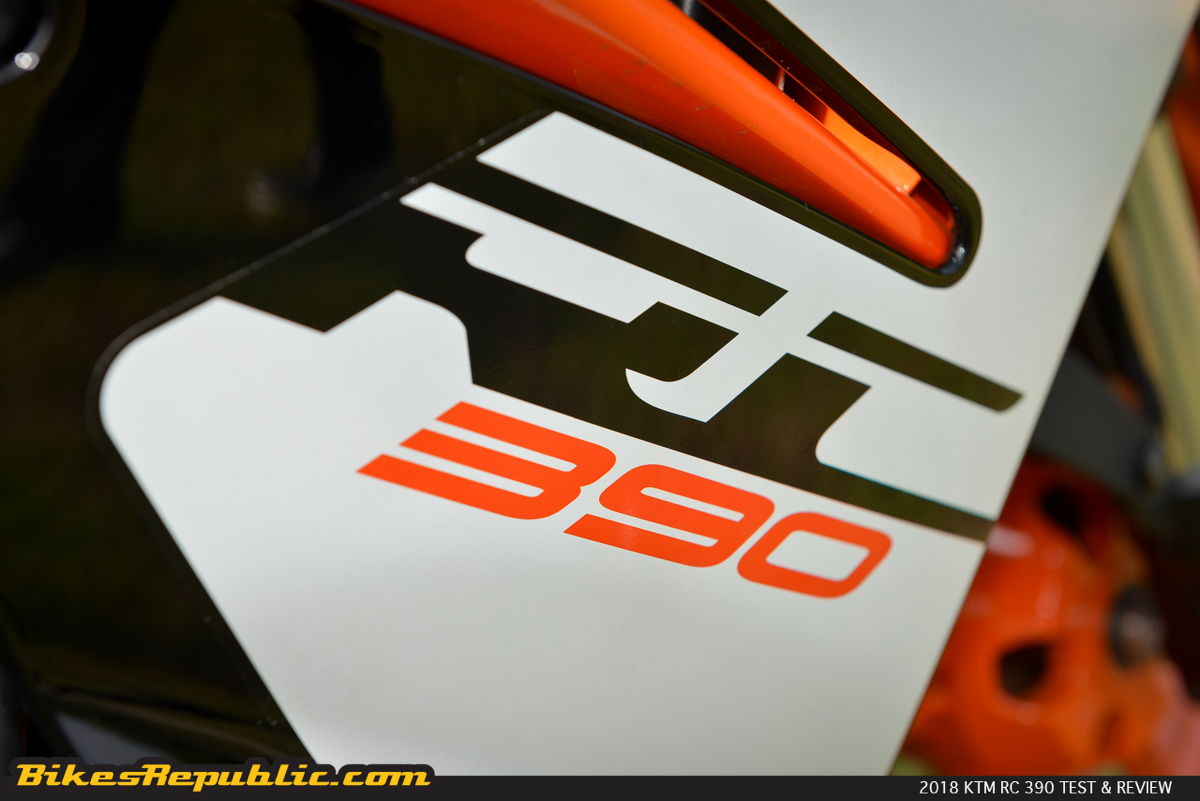 With a very light bike to begin with (147kg dry), heavy braking from high speeds presents no drama from the front end but it does tend to get the rear very light. Brake a bit harder and you'll find the rear tyre lifting from the ground but that's the normal life for a track rider and the RC 390 ticks that box with a smile.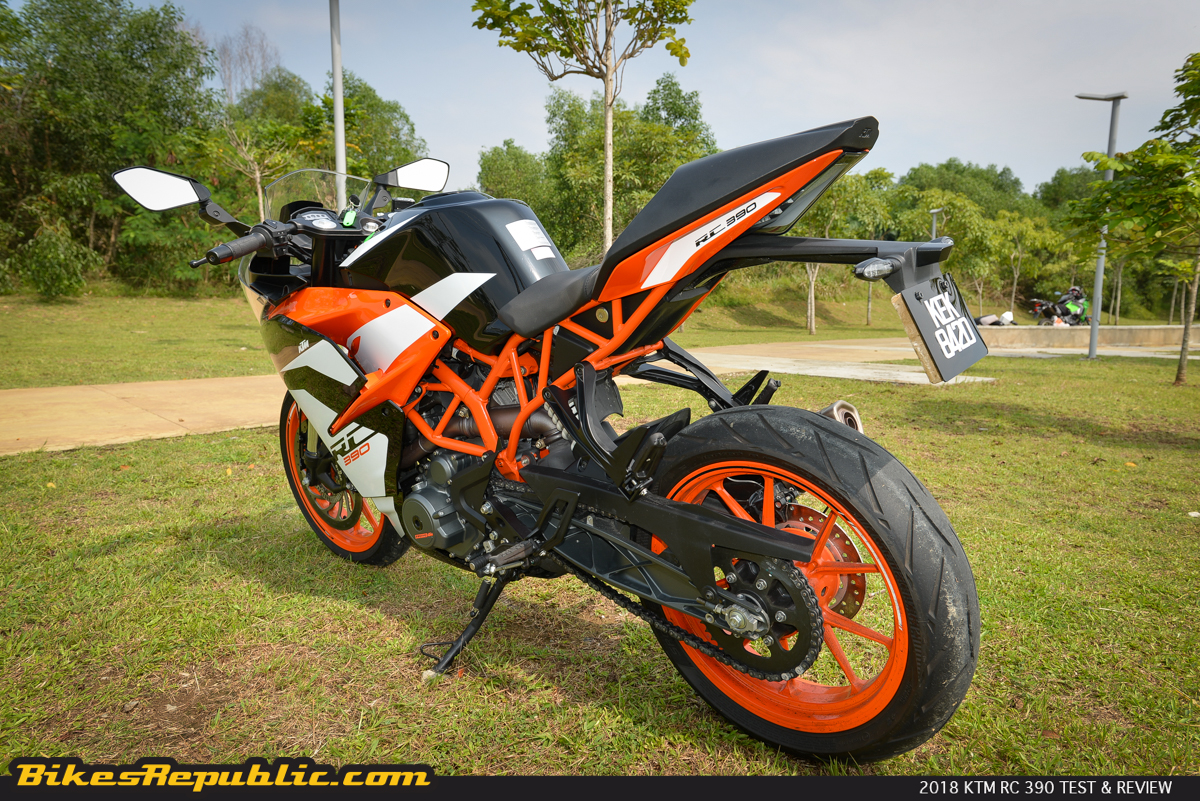 There is, however, a major drawback when it comes to its rear brake. We found out that it was quite soft and almost useless upon heavy braking so a change in braking style and weight distribution had to be considered to slightly tame the beast before heading into corners. To forget the rear brake altogether is not advisable as it can help with better stopping performance so stabilising the bike by shifting your body weight to the rear end might help a bit in this particular situation.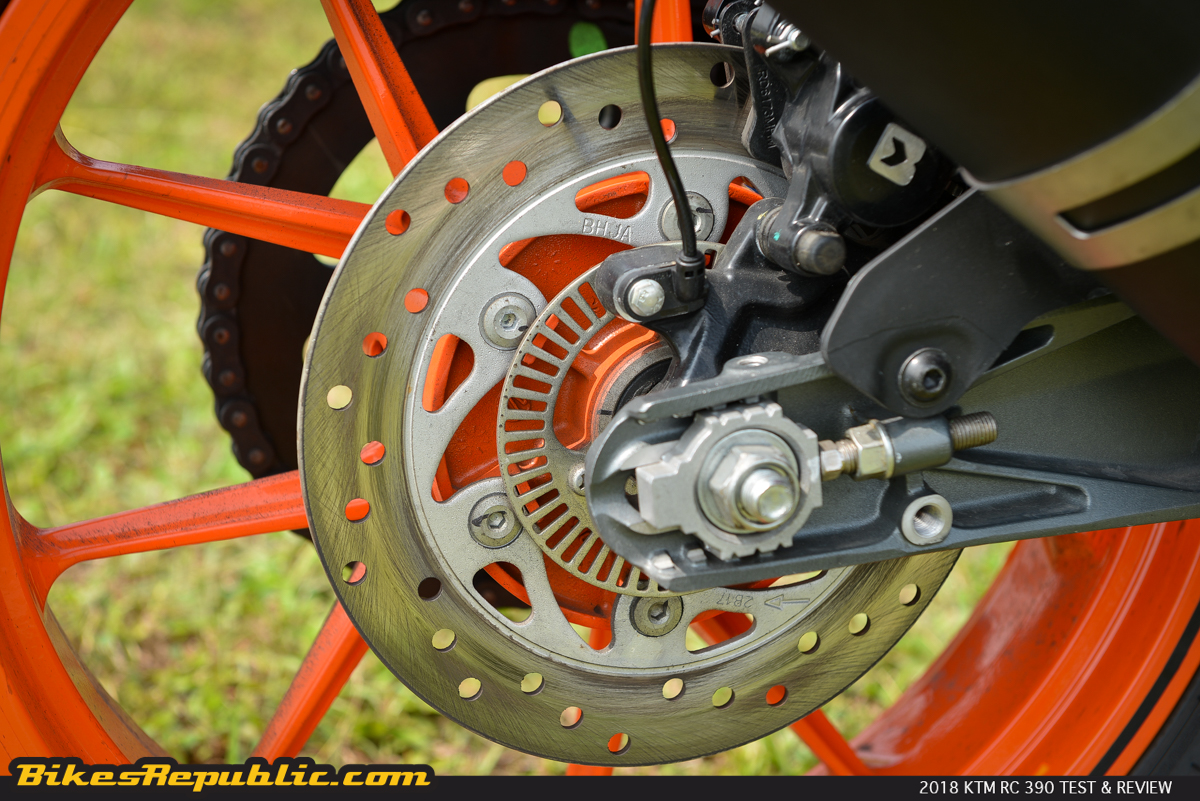 This does require a lot of practice and finding the right weight balance will help greatly in optimising the bike's braking performance. As much as road riding is concerned, dual channel ABS come as standard and it works brilliantly as well. It's hardly noticeable while riding in normal situations but will come into play when needed.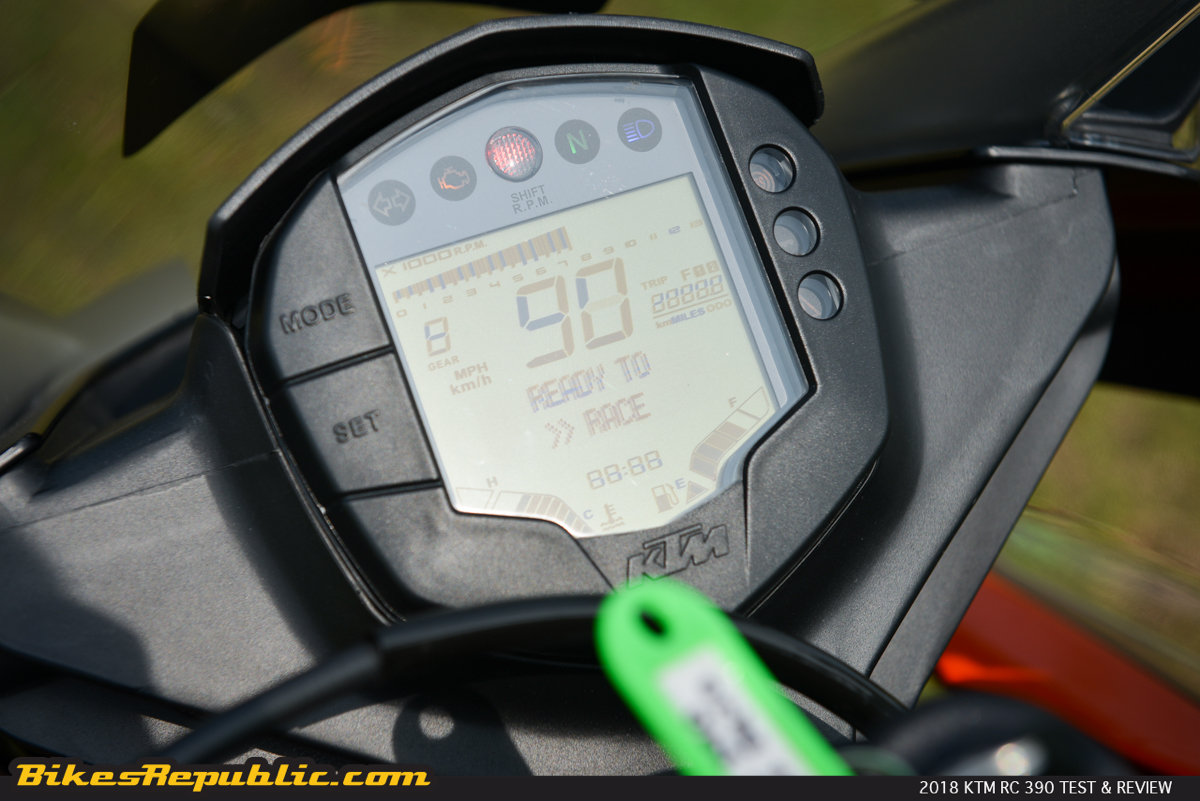 You can choose to turn the entire ABS off with the help of a secret third button on the dash (the same one found on the previous model) for better riding experience on the track. The bike will, however, remind you by stating "Not Legal!" when the ABS is turned off so only use this trick in the tracks, not the streets.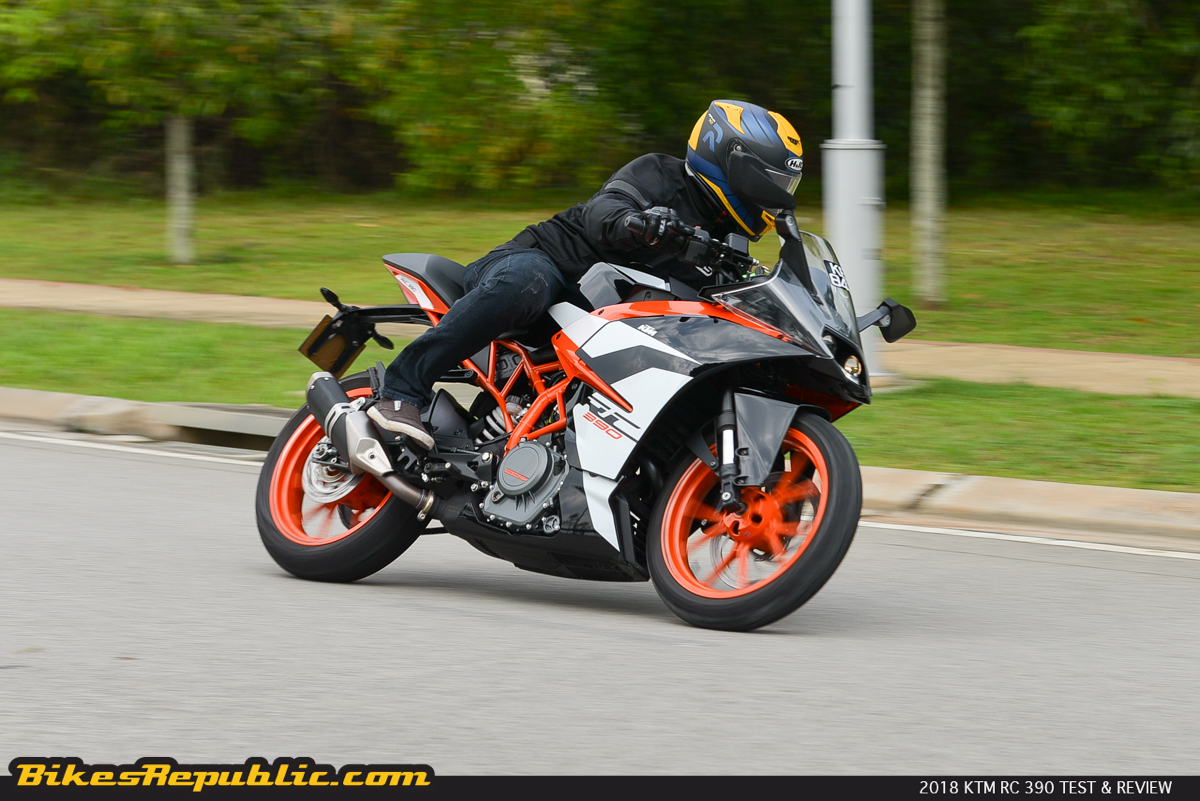 There's also the new addition of a slipper clutch which is a welcome one into the new RC 390 package. It works great in reducing wheel hops and preventing rear wheel lockups. Again, it helps to make the new RC 390 fun for the track and the street.  It also helps to increase the overall safety when combined with the bike's ABS system so novice riders won't be too intimidated with the bike's performance.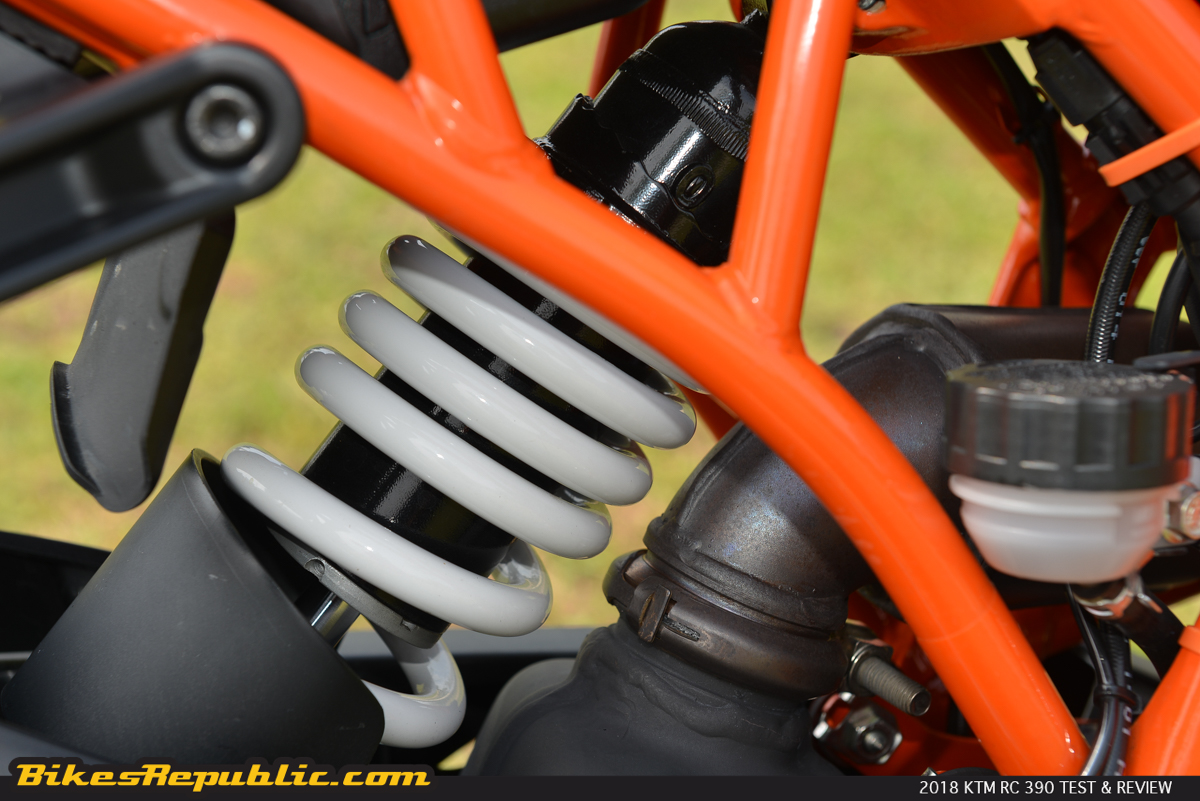 All in all, we enjoyed our time with the 2017 KTM RC 390 but in all honesty, it's not a bike we would want to ride every day of the week. The price is affordable enough as a fun package for track days and weekend rides up mountain roads but a trip to and from the office after a hard day of work will make you even more tired.
This can all be avoided if you have a strong core strength plus enough knowledge and experience of riding using the lower part of your body. As beginner riders tend to put all their weight on their arms, all the pressure and load will make you tired very fast so you'll definitely feel all the aches and pains the next morning after a day's worth of riding.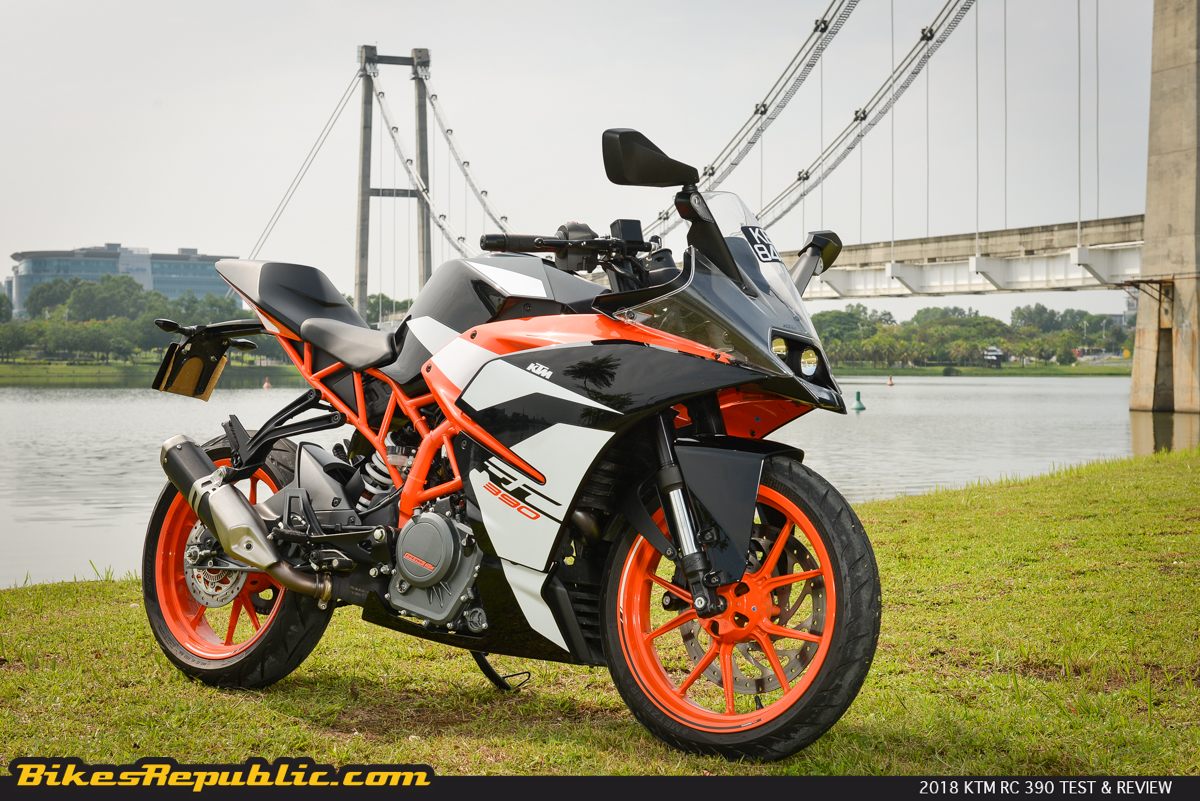 The 2017 KTM RC 390 is indeed worthy choice to play around in the track as a step up from the 250s before making your way up to supersport and superbike. As far as we are concerned, the RC 390 will turn you into a better rider when paired with the right riding knowledge.