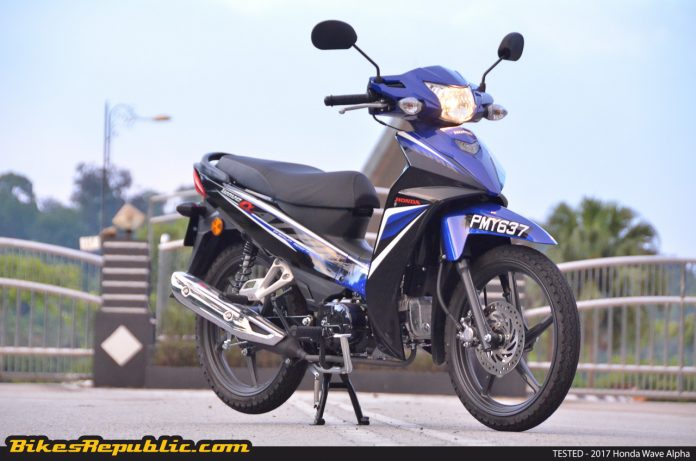 The 2017 Honda Wave Alpha MMC is all about the balance between performance, reliability and comfort within an affordable package.
Equipped with updated looks and performance, the Wave Alpha is a perfect option for the latest generation of riders who's looking for a bit of style in how they travel.
The Wave Alpha MMC is also EEV (Energy Efficient Vehicle) and Euro3 certified for those who worry about the environment.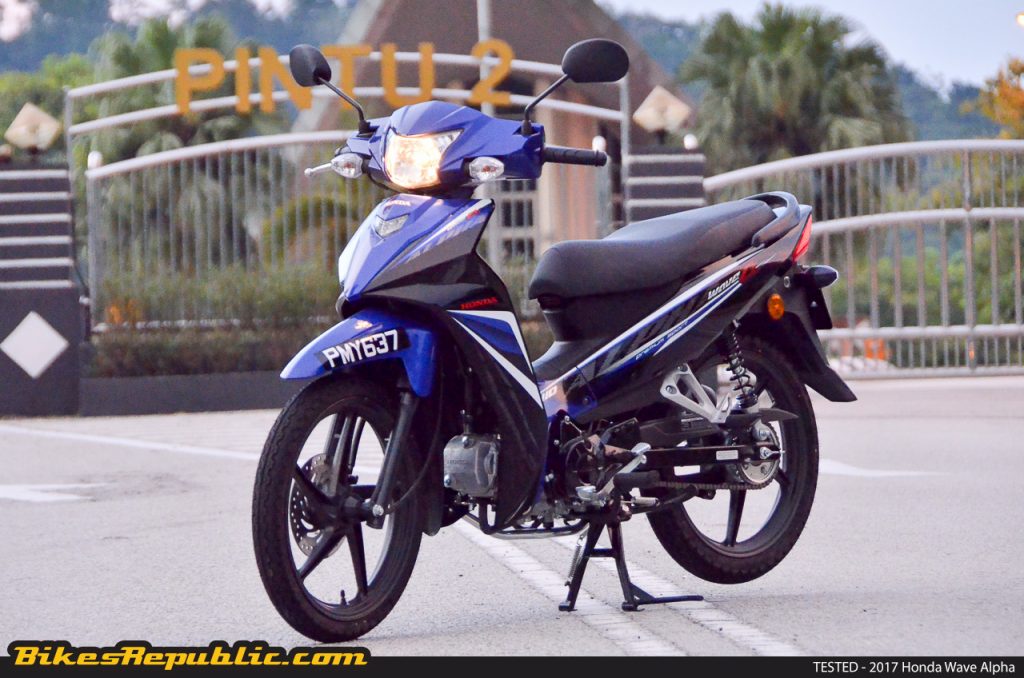 Over the years in the motorcycling industry, no manufacturer has gone above and beyond to become so easily recognised and available in most parts of the world. From their infamous Super Cub to the steady and iconic EX5, Honda is a name that has been written in the list of the greatest of all time many times over.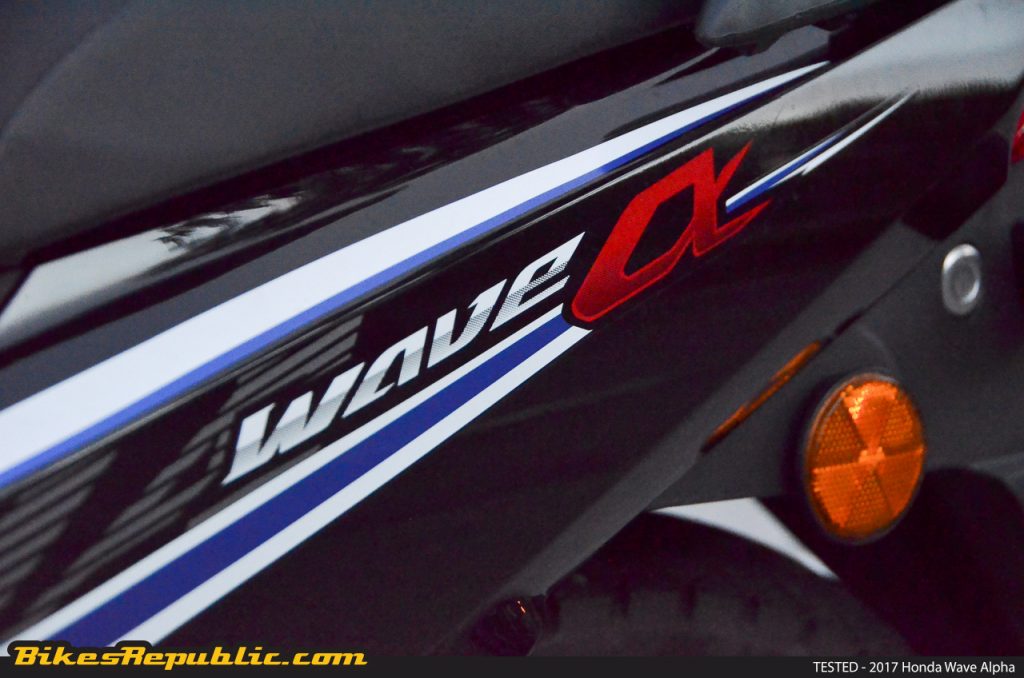 Their presence in the motorcycling market here in Malaysia has been strong even for the EX5 range which has been in the game for 30 years now. Today, Boon Siew Honda (BSH) is beginning to understand that the new generation needs new generation motorcycles to go along with their lifestyles.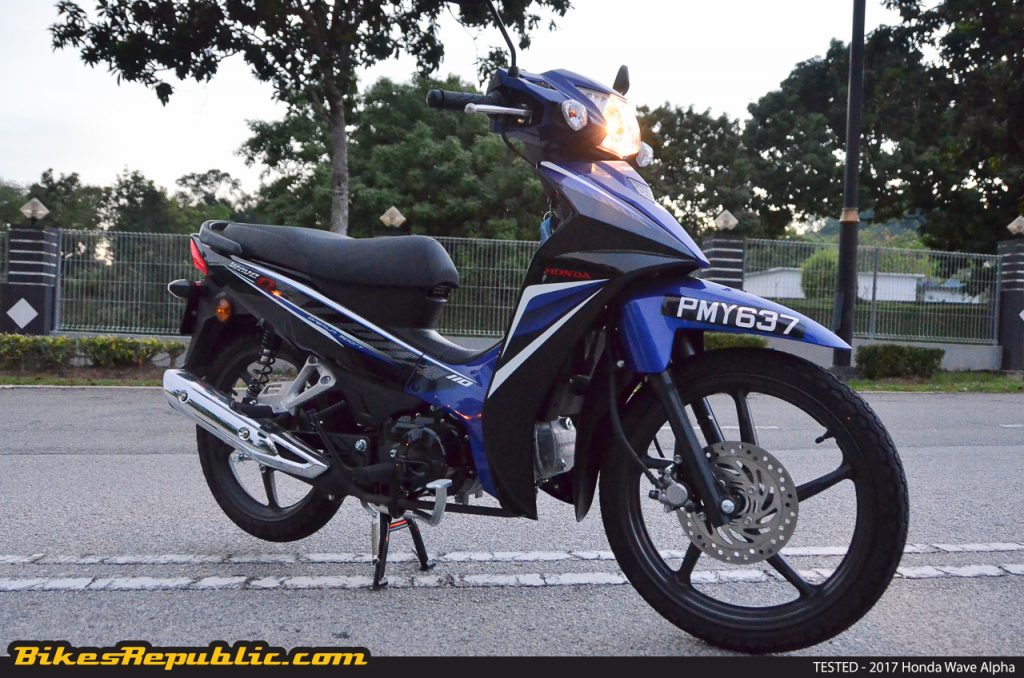 While most modern folks especially the younger generation would think that most kapchais or mopeds in the market today are a bit dated in terms of design, Honda has brought their Wave series into the 21st century. The best example of this is their 2017 Honda Wave Alpha. We got to test this very simple yet capable machine and we think that it's one of the best value-for-money motorcycles available in Malaysia.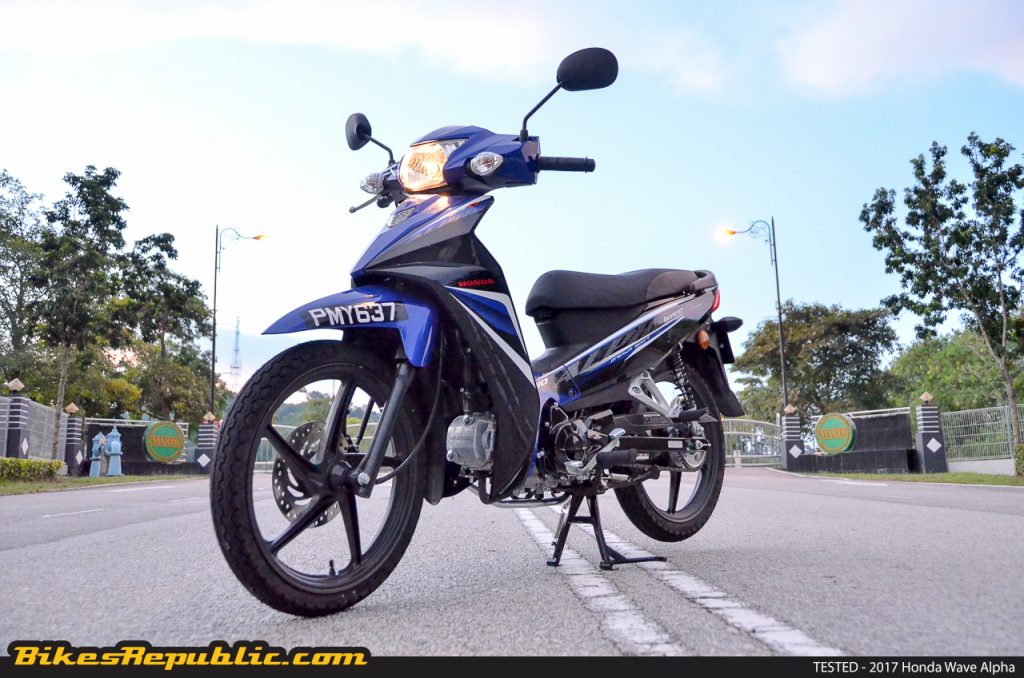 First off, most folks from all over the world feels that their machines of choice whether its two-wheels or more need to have the right balance between performance, reliability, affordability and comfort. Most Malaysians when asked about this tend to prioritise reliability and affordability more than performance and comfort. The 2017 Honda Wave Alpha has a bit of everything for everyone.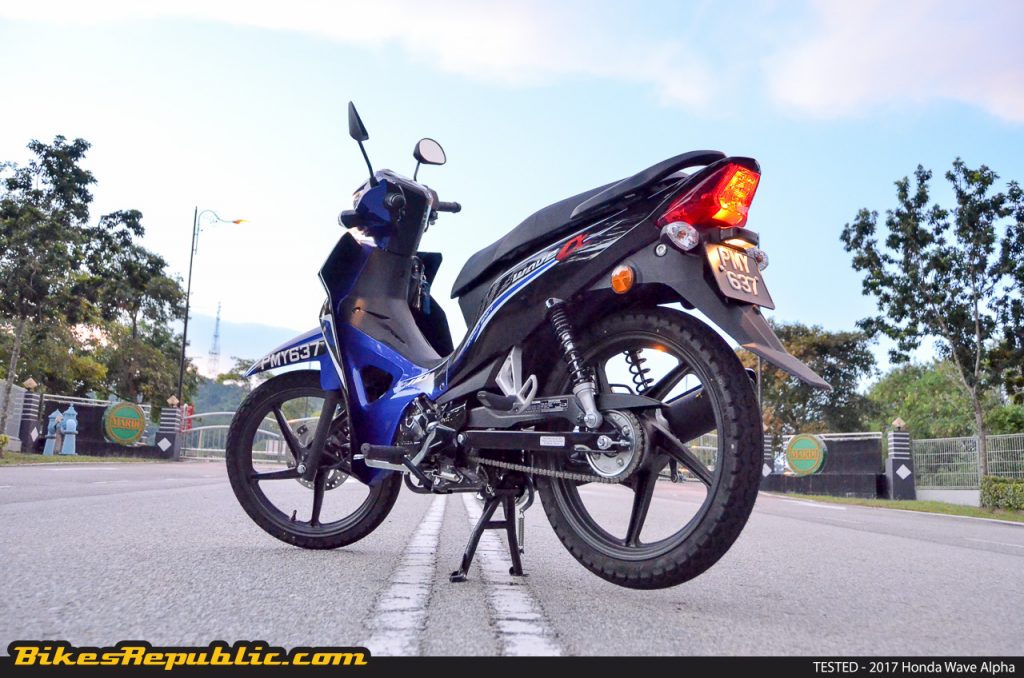 The latest Wave Alpha has gone through a few enhancements which are now referred to as the Wave Alpha MMC (Minor Model Change). These subtle changes took the previous Wave Alpha package and made it better. In terms of looks, it looks more updated with sleek lines and interesting choice of colours. The test bike we got in the Pearl Nightfall Blue colourway is indeed a beautiful colour especially when exposed to the sunlight where you can see the specks of blue glimmering in all its majesty.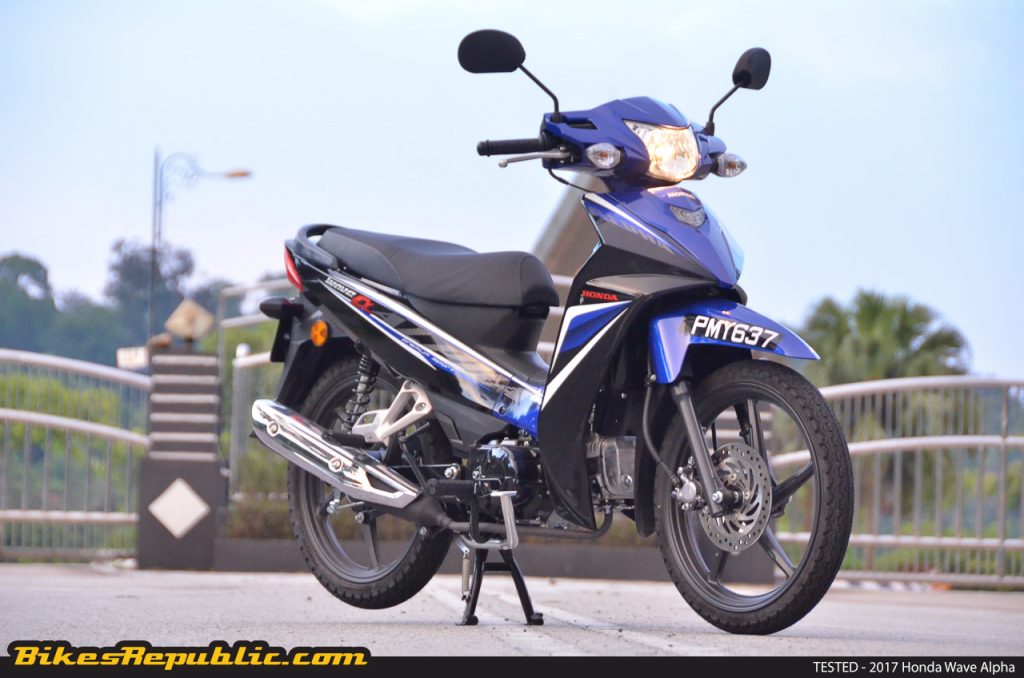 The latest Wave Alpha also comes with a stylish sporty exhaust together with a redesigned emission filtering system to reduce the motorcycle's overall carbon footprint. This makes the Wave Alpha the next best thing for eco-warriors right next to all-electric vehicles which is still very much out of the affordability range. Combined with the fact that the Alpha is also EEV (Energy Efficient Vehicle) and Euro3 certified, it's a great choice for those taking care of the environment as well.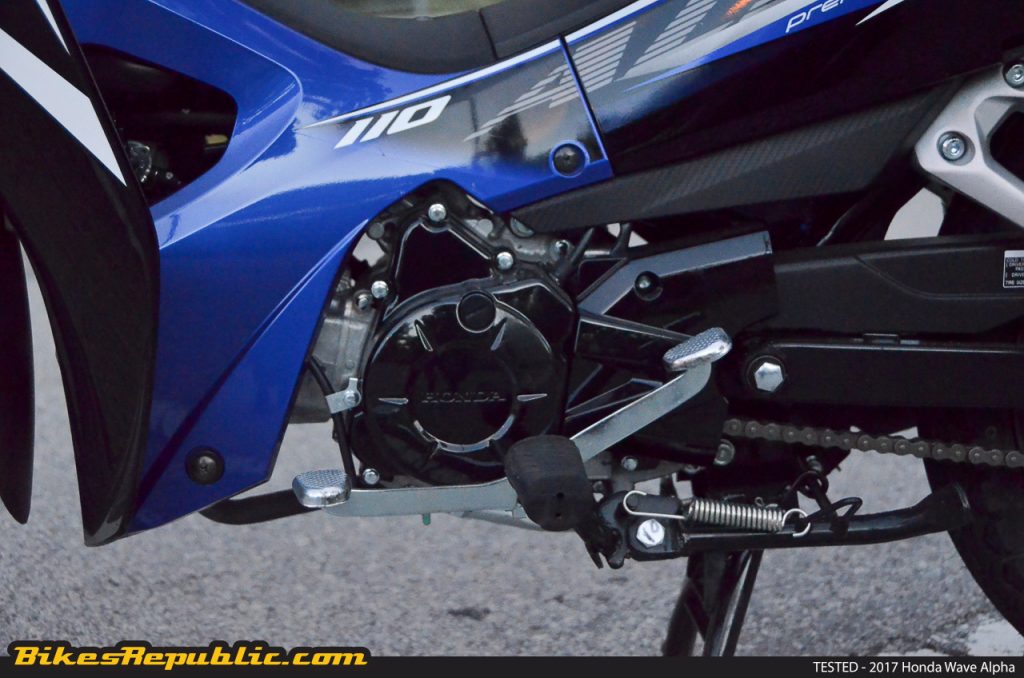 Honda bikes are also known for their performance and reliability. While the Wave Alpha has been re-tuned for better performance and efficiency, it still has roughly the same amount of horsepower and torque as the previous generation Alpha at around 8.3hp and 8.42Nm of torque. It's lower by ever so slightly but we figured that won't make much of a difference to its relatively small 110cc engine. It's not the fastest of the lot but with only 110cc, no one expect outrageous top end speed when they want to buy this.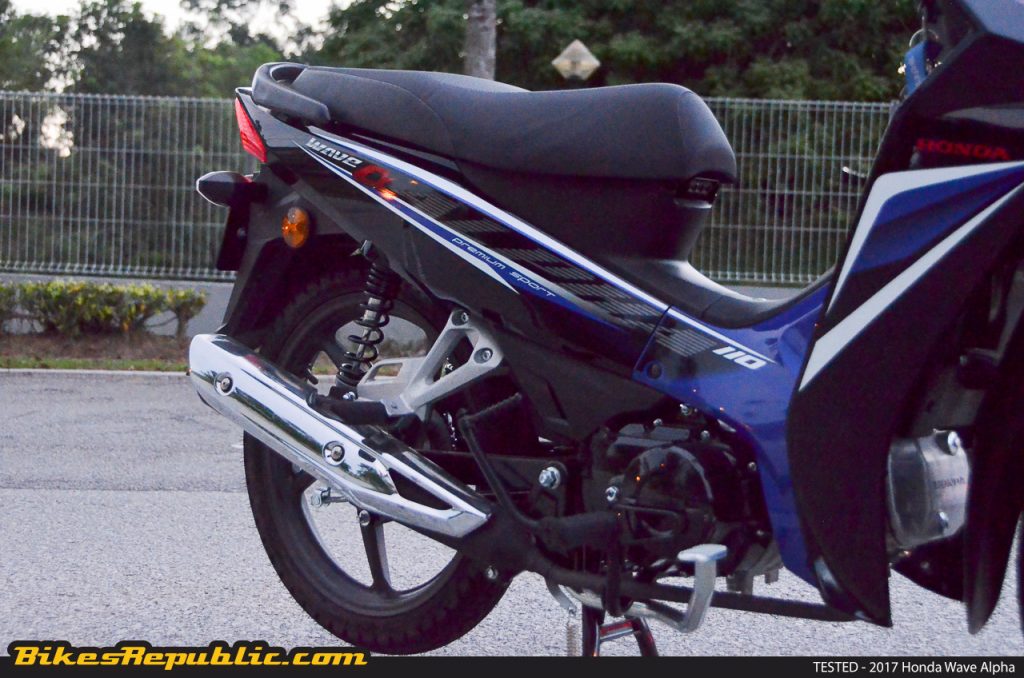 The upside of this re-tuned engine is that the power delivery is much smoother as it heads to 100km/h and the biggest return of all is an overall improvement in terms of comfort. While most small mopeds in the 150cc range and below tend to shake and rattle as they approach the highway speed limit, BSH has done something to the latest Alpha to make sure that it is as easy going as it can be even as it maxes out to around 100km/h. This is a much welcomed criterion especially to this particular writer who has developed quite a soft spot for the Alpha.
There are however a few downsides to the Alpha. Even though the bike is EEV certified and known for great fuel efficiency, the 3.7-litre fuel tank is quite small and we quickly found out that it requires a lot of frequent fuel stops for daily travels. The upside to this is that if you've emptied the tank completely, you only need to spend around RM7.50 to get the Alpha fully fuelled again for a two to three days worth of travelling. To us, that is quite a bargain.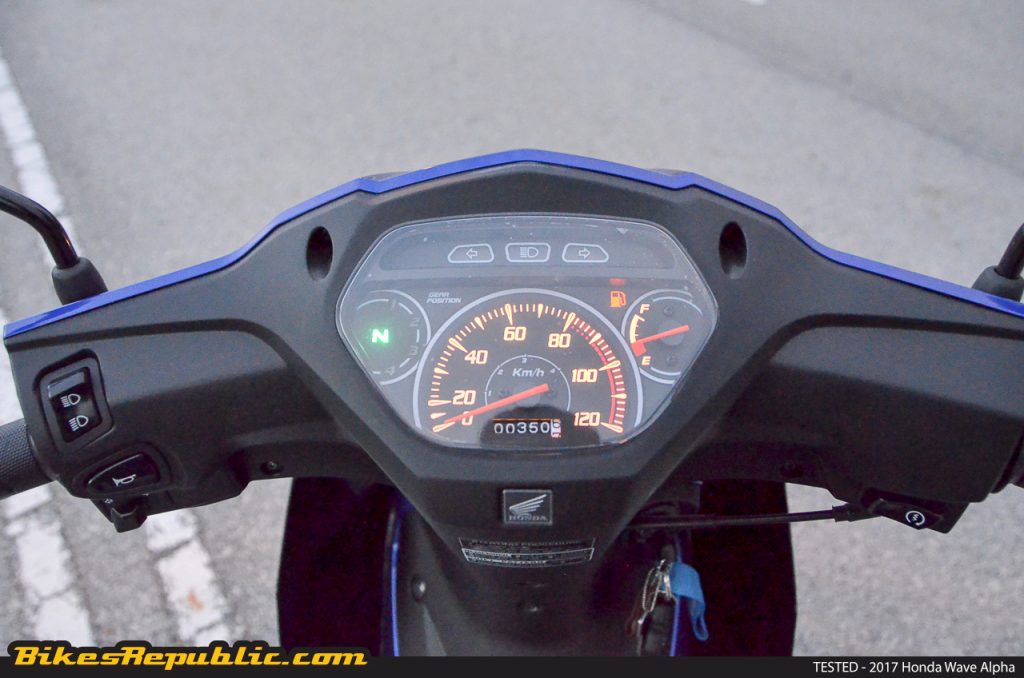 The rear drum brake package also means that the Wave Alpha is available at a lower price but be warned; you might to apply more right foot pressure to get the rear brake working efficiently. Modulating the rear drum brake requires more movement and effort which is why we suggest adjusting its grip level before heading out of the showroom.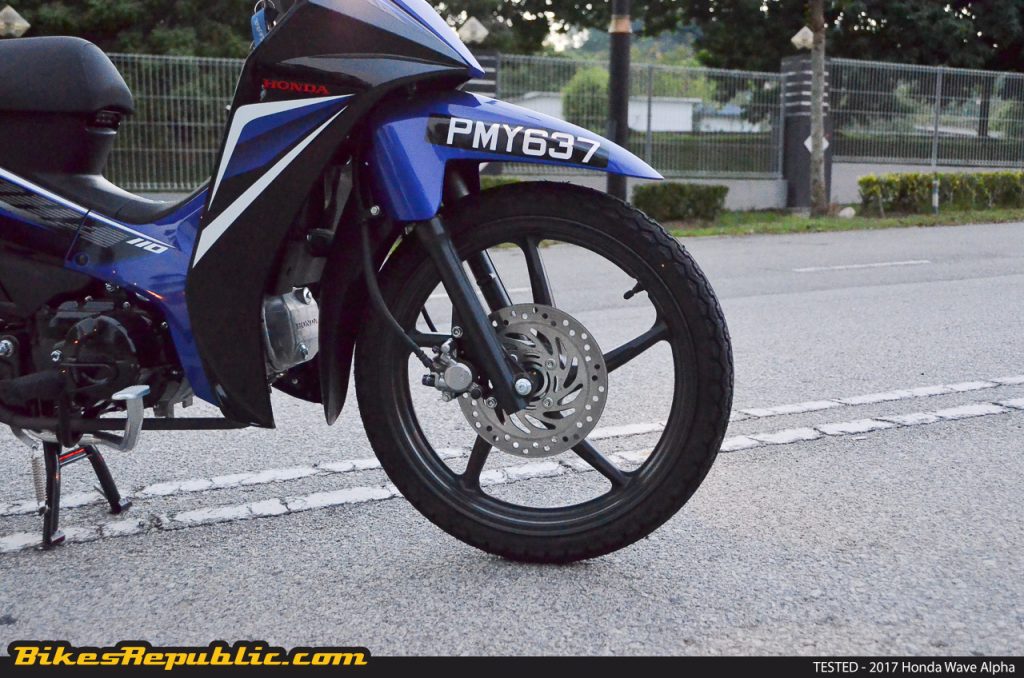 The final aspect in what makes the Wave Alpha a good choice for Malaysians is the price. There are two variants available for the 2017 Wave Alpha MMC; RM4,535.74 (basic price with GST) for the drum brake and spoke wheels option and RM4,927.94 (basic price with GST) for the disc brake and cast wheels. Falling right under the RM5,000 mark makes it a very capable and affordable offering from Boon Siew Honda. After all, nothing beats a machine that has a great balance in terms of performance, reliability, affordability and comfort.