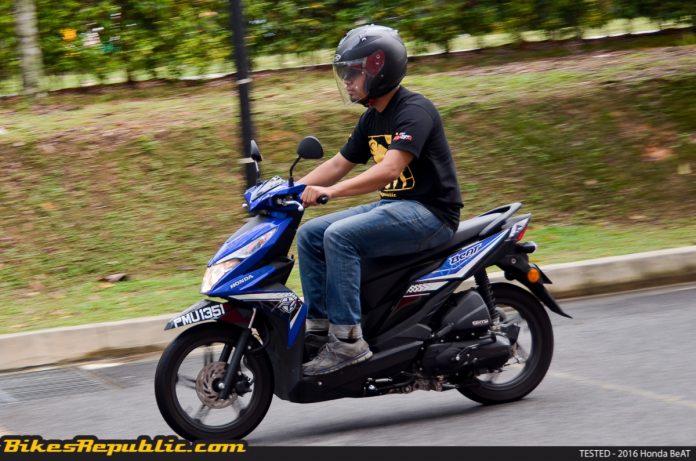 Great scooter option for students and new riders

8.6hp, 9.1Nm of torque, all-round fun experience

One of the most comfortable small capacity scooters in the market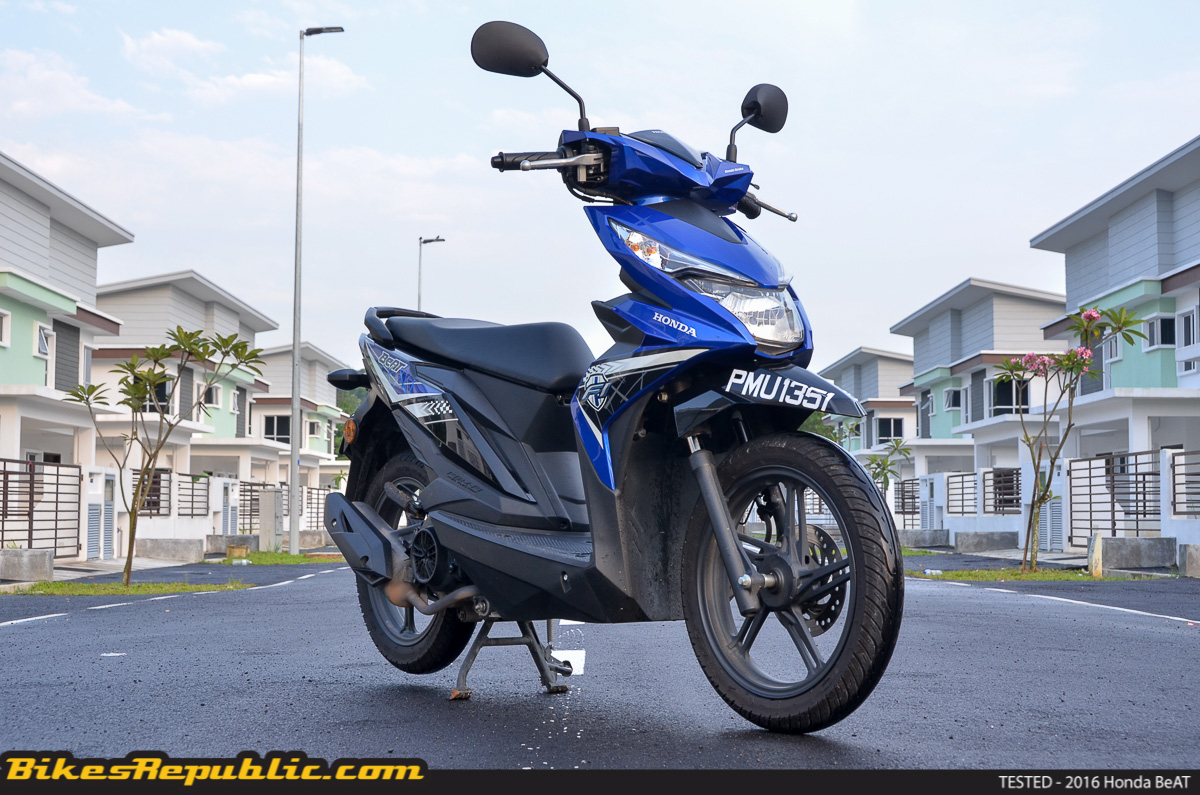 When the Honda BeAT was launched November last year, the 110cc scooter main target audience was college students who are looking for an affordable yet modern form of transportation. The scooter seems like a sound choice and Boon Siew Honda played their cards right in choosing Universiti Kebangsaan Malaysia (UKM) as their first venue to introduce their latest scooter offering.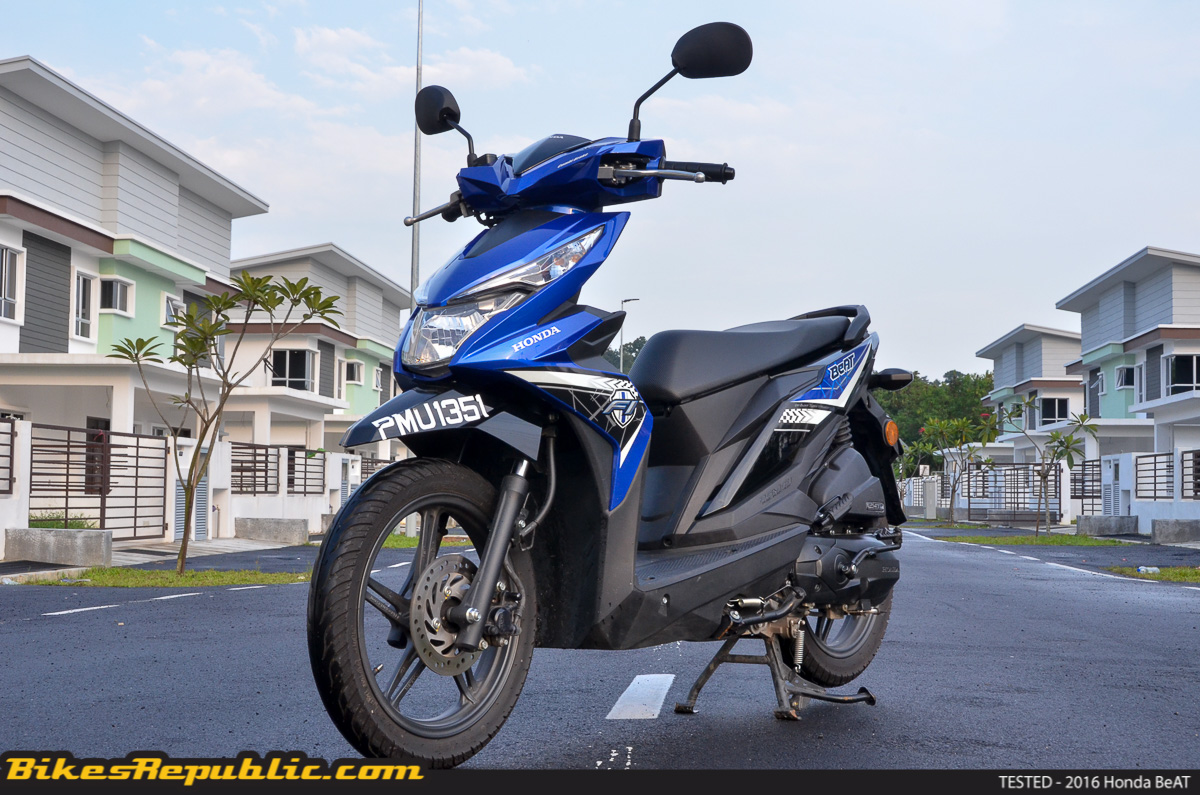 With so many scooters in the market today, one would think thoroughly on why it needs another small capacity scooter like the Honda BeAT. To find out the answer, we requested for a test unit and Boon Siew Honda was more than pleased to loan us one for a week. The result? Quite impressive according to one of our motoring journalists. CLICK HERE to know more about the Honda BeAT launch.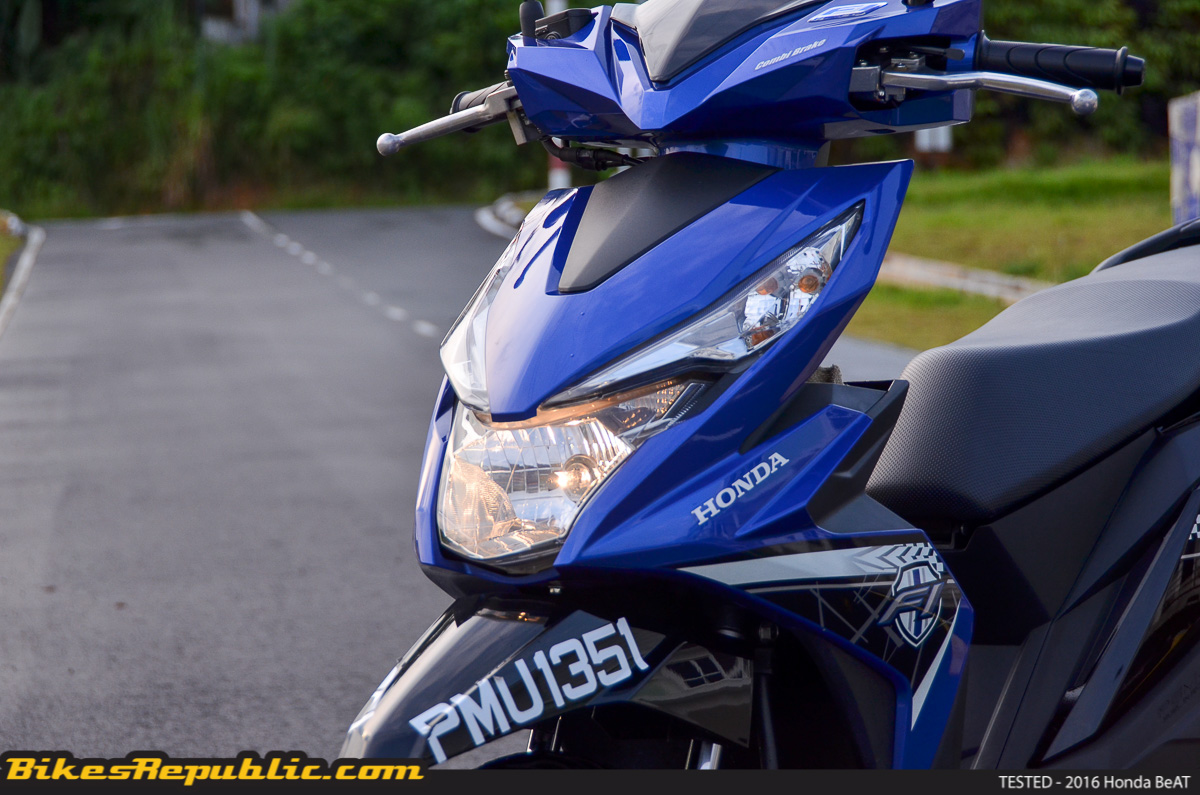 First off, what's so special about this particular scooter? Well, it's one of a few motorcycles in Malaysia that have attained the EEV (Energy Efficient Vehicle) status. In order to obtain the EEV status, the motorcycle has to use about 2.2 litres of fuel for every 100km. With moderate speed, the BeAT can easily reach that number especially with Honda's fuel injection system, the PGM-FI.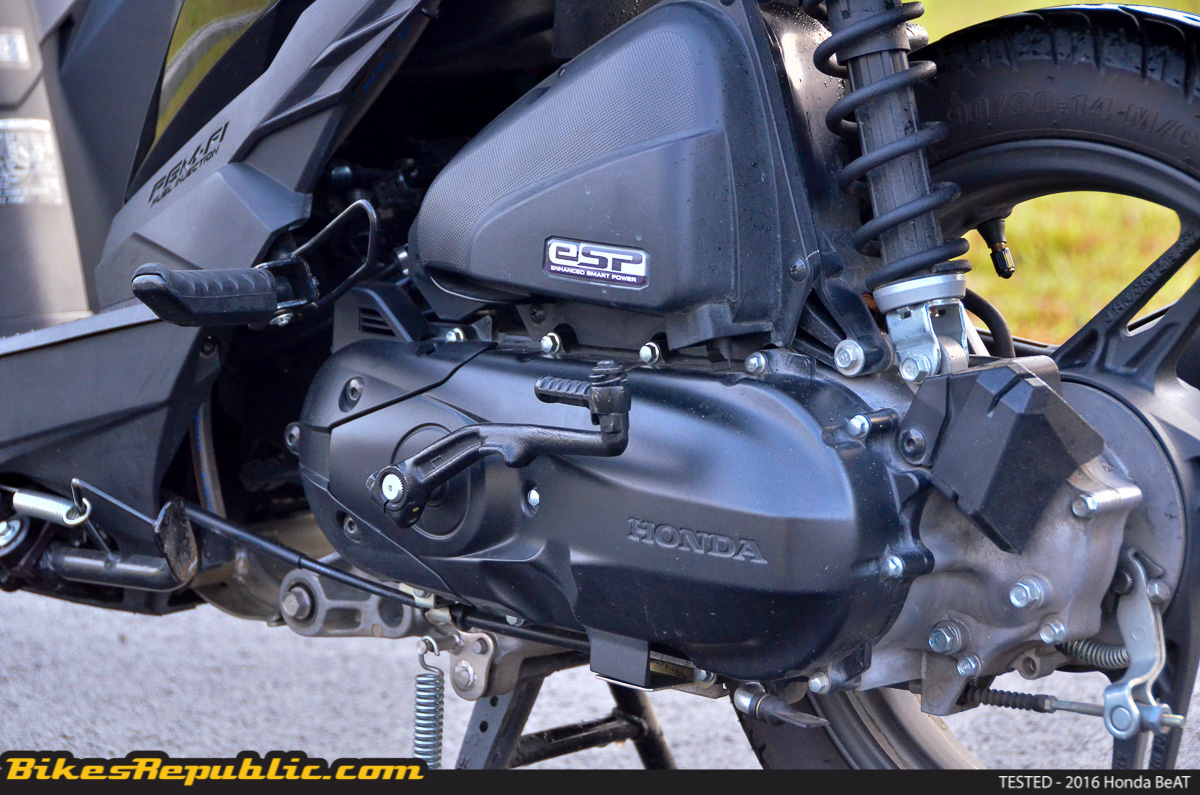 The looks are quite attractive with eye catching colours that are not too overwhelming for some older folks if they choose to take it out on a leisurely ride to the nearby shops. There are four colours available for the Honda BeAT but we got the Vital Metallic Blue option and the blue is quite stunning.  In terms of sizing, it's a bit small for our 171cm tall, 80kg journalist but we like to think that it would be more than perfect for smaller folks especially students.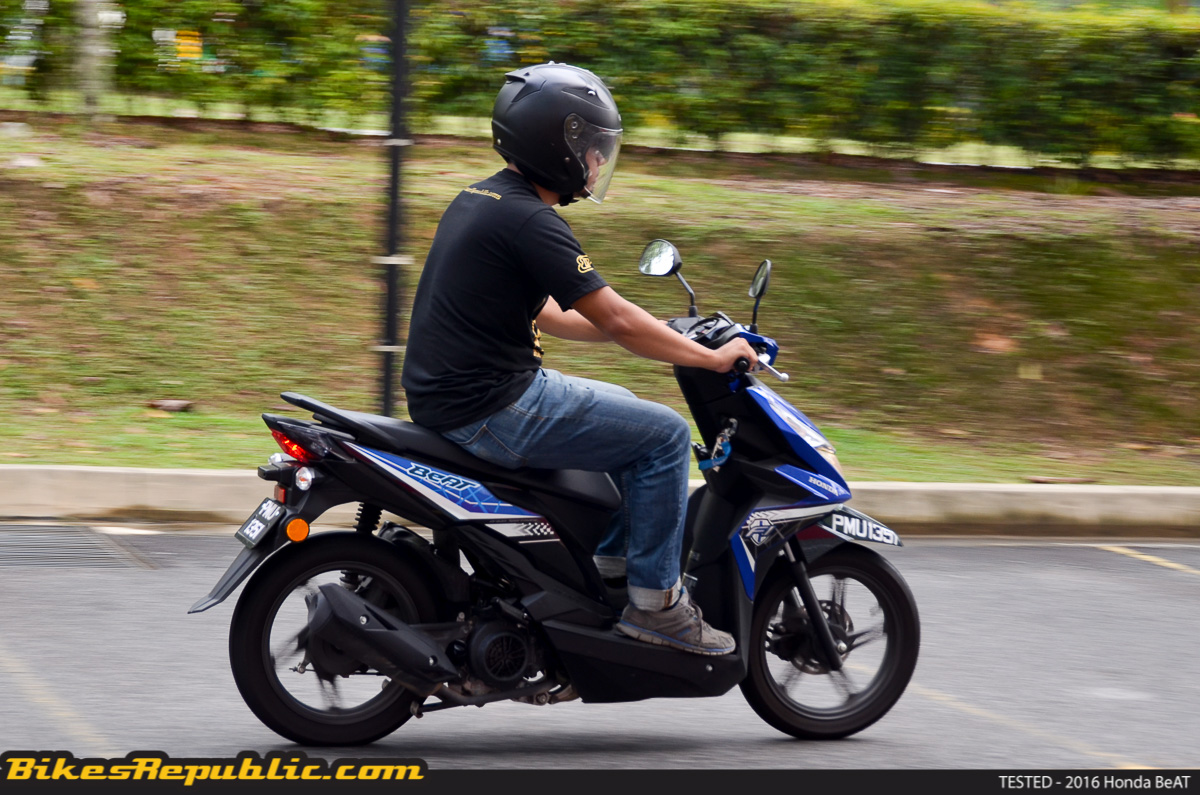 Primed with a 110cc single-cylinder SOHC engine, the Honda BeAT can produce 8.66hp at 7,500rpm and 9.14Nm of torque at 6,000rpm. The numbers mean that it can hit slightly above highway speeds but its optimum performance output is between 80km/h to 100km/h. Not the fastest scooter in the market but surprisingly, we can honestly say that it is one of the most comfortable scooters we've ever tried.
Usually, small bikes and scooters tend to shake and rattle upon reaching higher speeds but not the Honda BeAT. Aside from being the most silent scooter to get it started, pushing the small scooter to its limit without any major vibrations is a big win for the little Honda. Like most scooters, it has a simple telescopic fork at the front and the usual swingarm at the back but the biggest contributor to the comfort has got to be the engine balancing and the V-belt automatic transmission setup.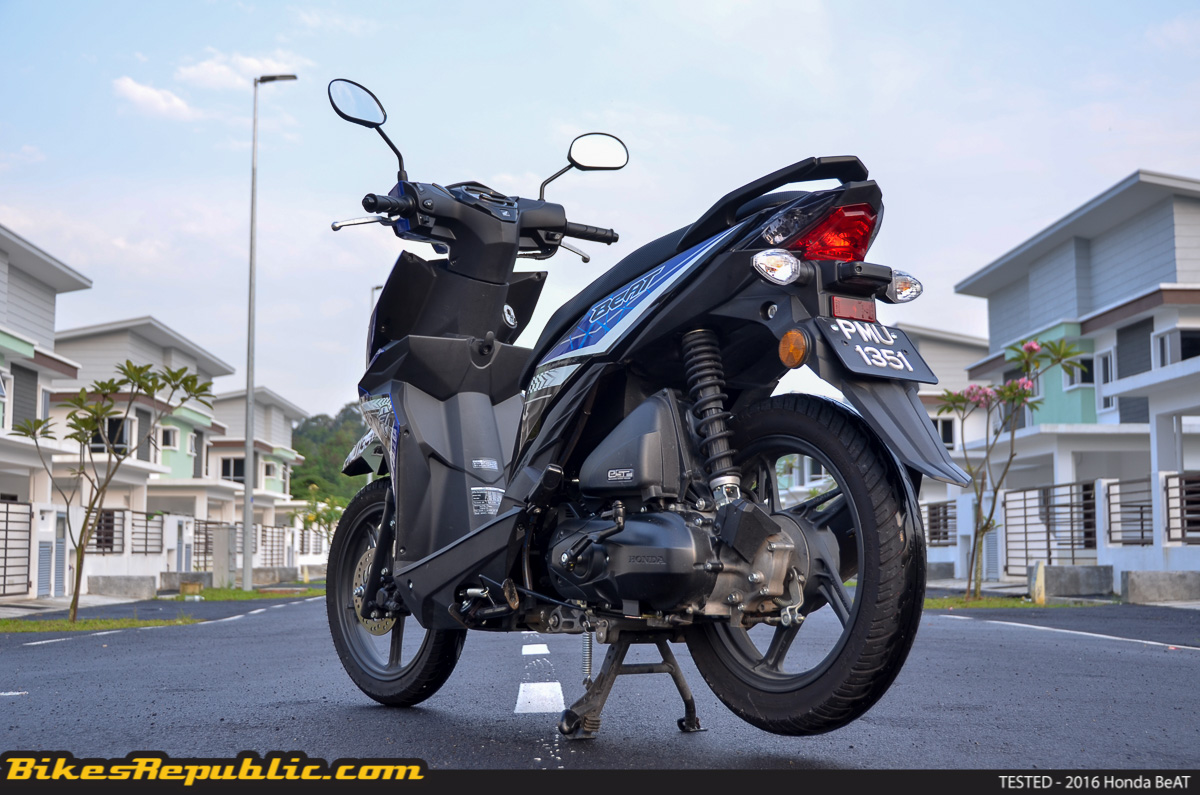 There is an ECO indicator located in its 'sporty' styled digital meter to assist with guiding the rider to hit optimum fuel efficiency but we were having so much fun with the bike's amusing acceleration that we completely forgot about it.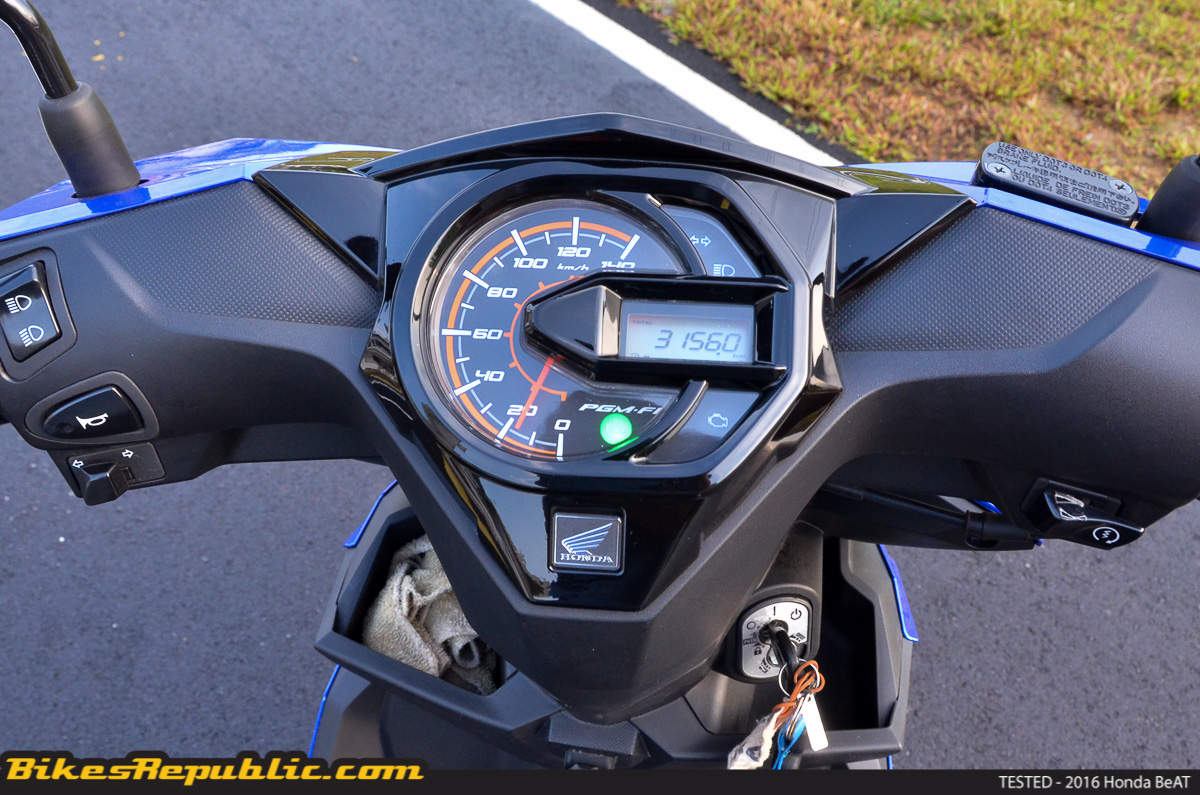 Another great addition to the Honda BeAT is the Combi Brake System (CBS). This is great for new riders as it helps to modulate both the rear and front brakes when the rear brake lever is applied. Those who are still not used to controlling both brakes in tandem can greatly benefit from this system. It helps in getting the scooter to stop efficiently in a controlled manner.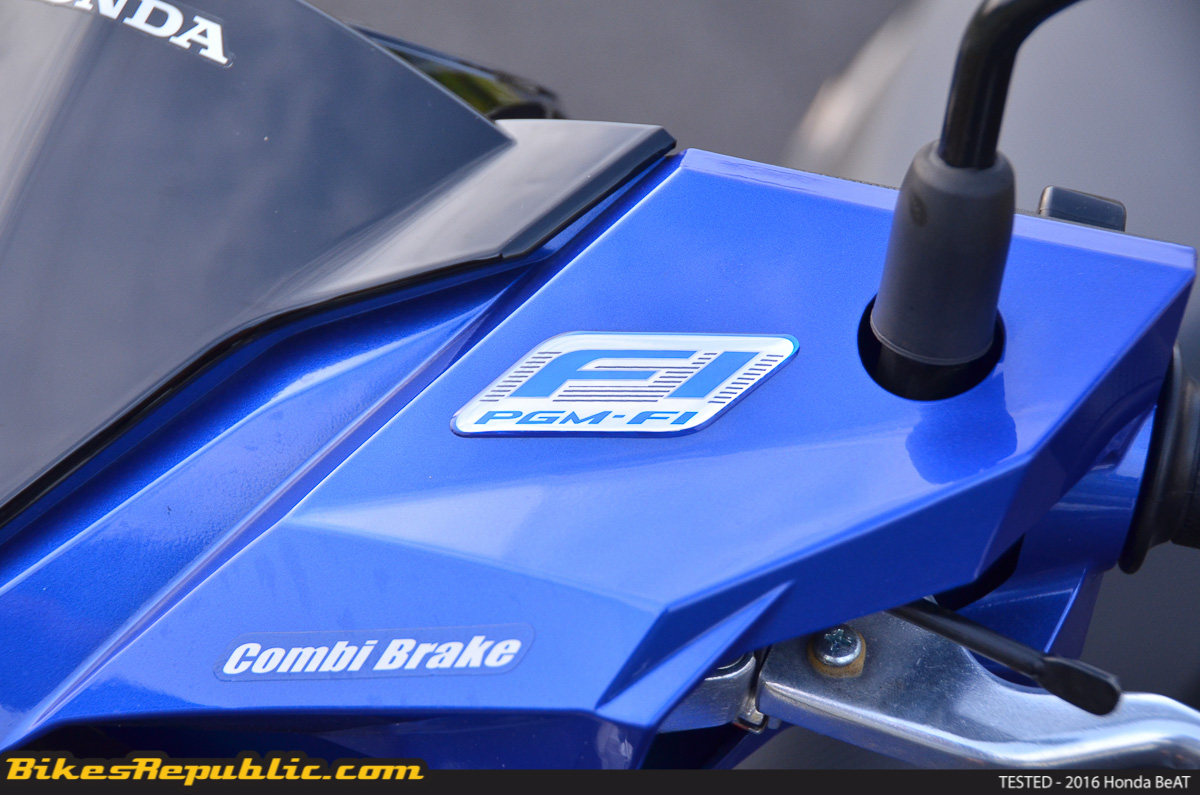 The only issue with this dual cable setup is the bike will tend to pick up the scooter ever so slightly when the brakes are applied while cornering. This is however not a big issue as the scooter can only reach about 115km/h.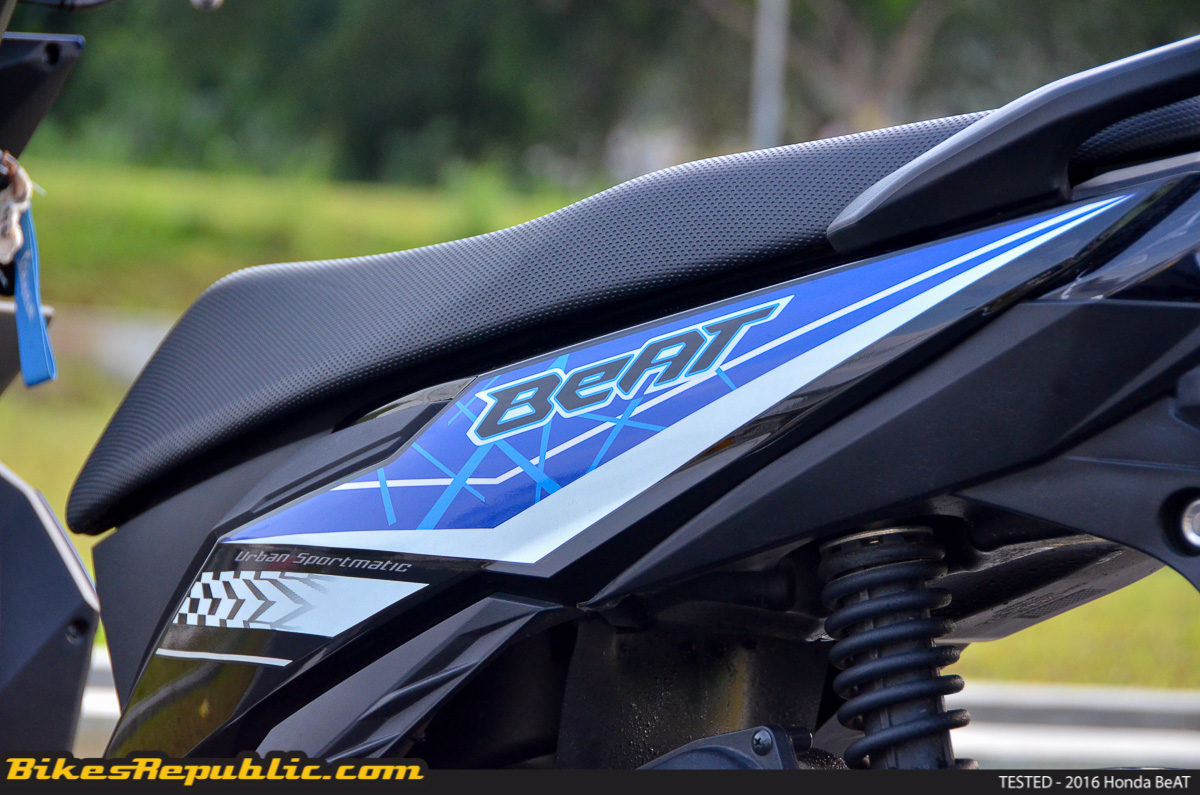 There's some storage space located under the seat right next to its 4-litre fuel tank which can easily fit your personal belongings and rain gear for those wet weather riding experience but not big enough to fit any helmet. The fuel capacity is not the biggest but it will get you through some kilometres before stopping over at the nearest petrol station for refuel.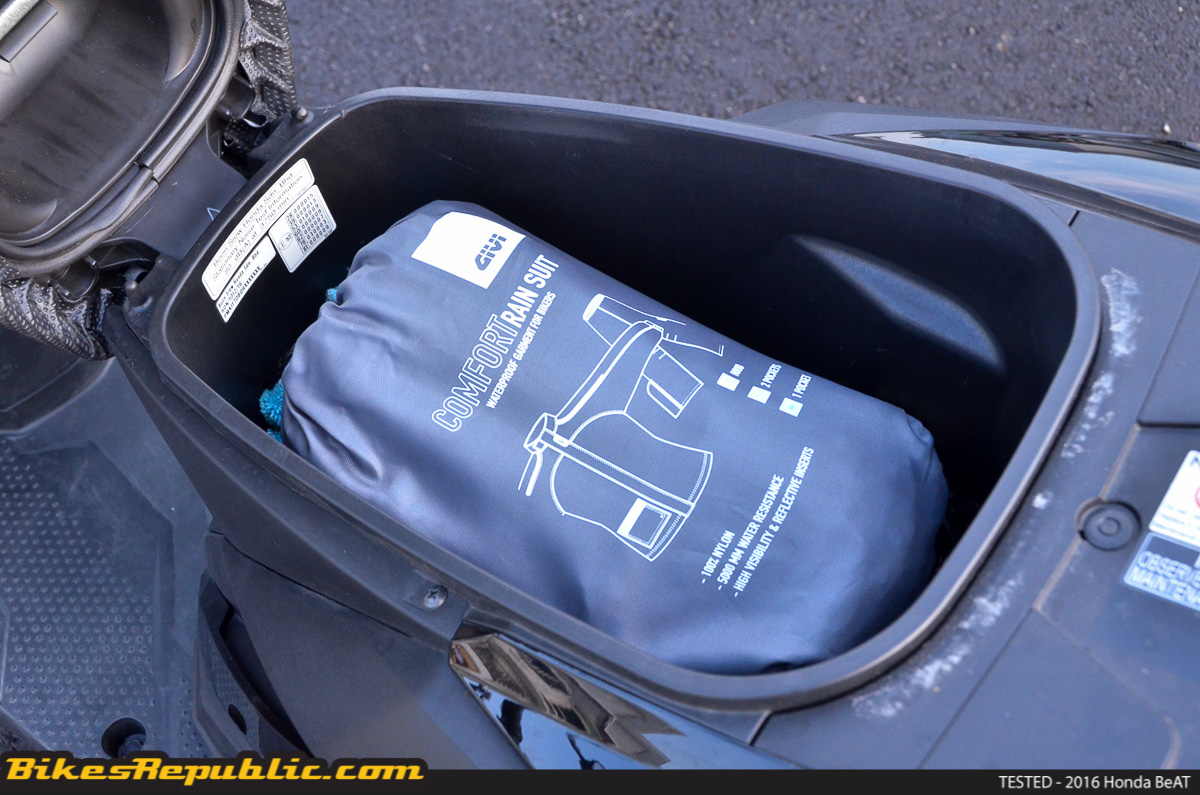 All in all, the 2016 Honda BeAT is an amazing little guy. Considering how comfortable the ride is, one would seriously consider on why you would need anything more. It's small, light, super easy to ride and fuel efficient. It's a sensible choice for those looking for their first two-wheeler. As a parent, the Honda BeAT is a serious and fun option if you want a good and reliable form of transportation for your children to travel to and from schools, colleges or universities.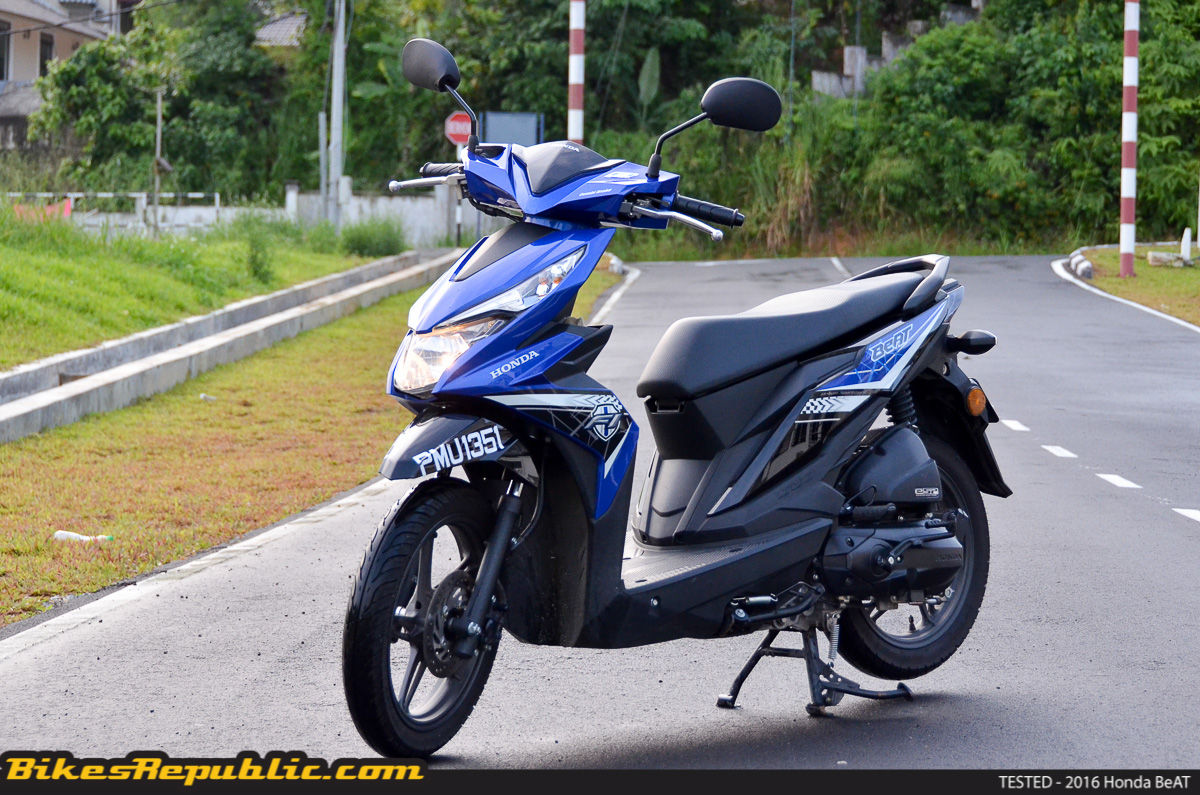 The Honda BeAT is priced at RM5,565 (basic price with GST) and each purchase will get a two-year or 20,000km warranty plan from Boon Siew Honda. If there's one word that we would choose to describe the Honda BeAT, it would definitely be 'comfortable'.