There's a new Termignoni exhaust for the 2018 Ducati Panigale V4 and it's called the Termignoni 4 Uscite.
4 Uscite means "four exits" and it gives a whole new look for the Panigale V4 especially its underseat design.
The 4 Uscite will be available starting this month but no news on its pricing just yet.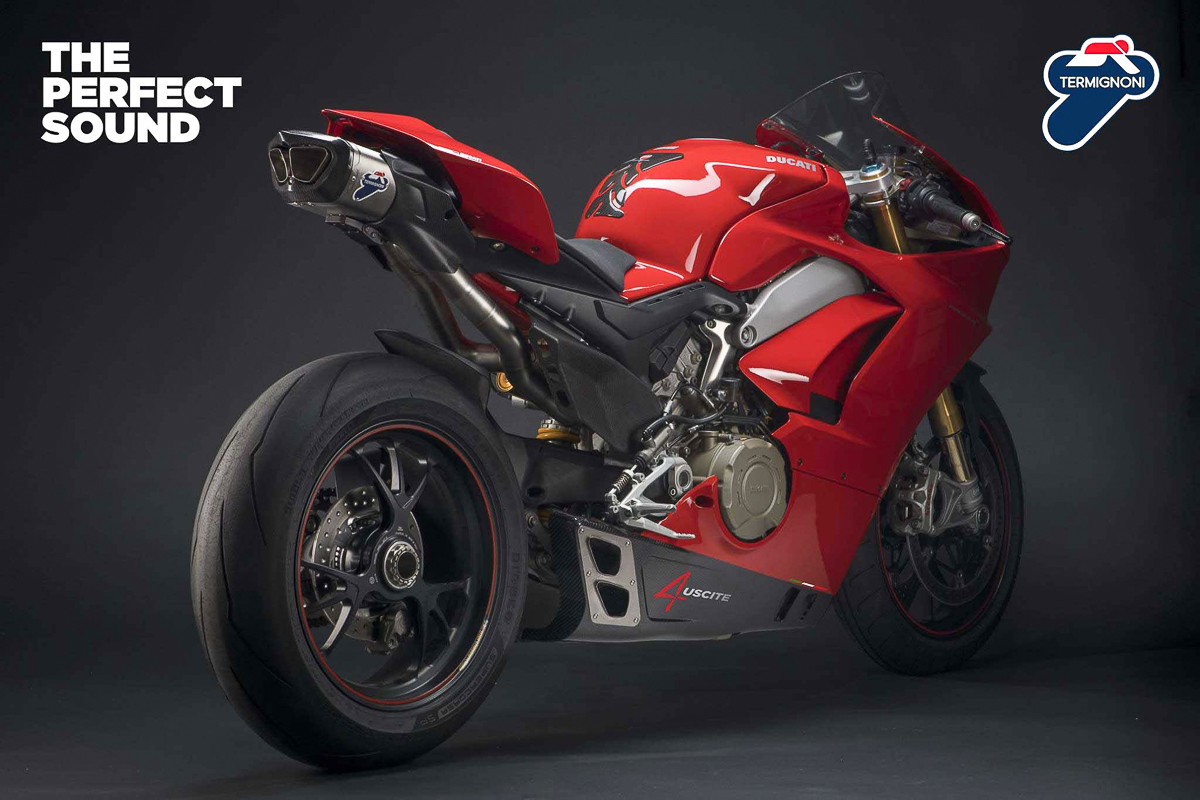 Giant aftermarket exhaust manufacturer Termignoni has just dropped a huge beautiful bomb in the form of a full system exhaust for the 2018 Ducati Panigale V4. The new exhaust system has been graced with the name Termignoni 4 Uscite or "four exits".
The latest exhaust system from the Italian premium aftermarket exhaust manufacturer has succeeded in bringing back to good old days of superbike racing with this 4uscite system. Positioned just under the seat at its very end, the 4 Uscite reminisces to a time of the fiery and pulsating V-twin Ducatis especially in World Superbikes like the 1098 and 1198.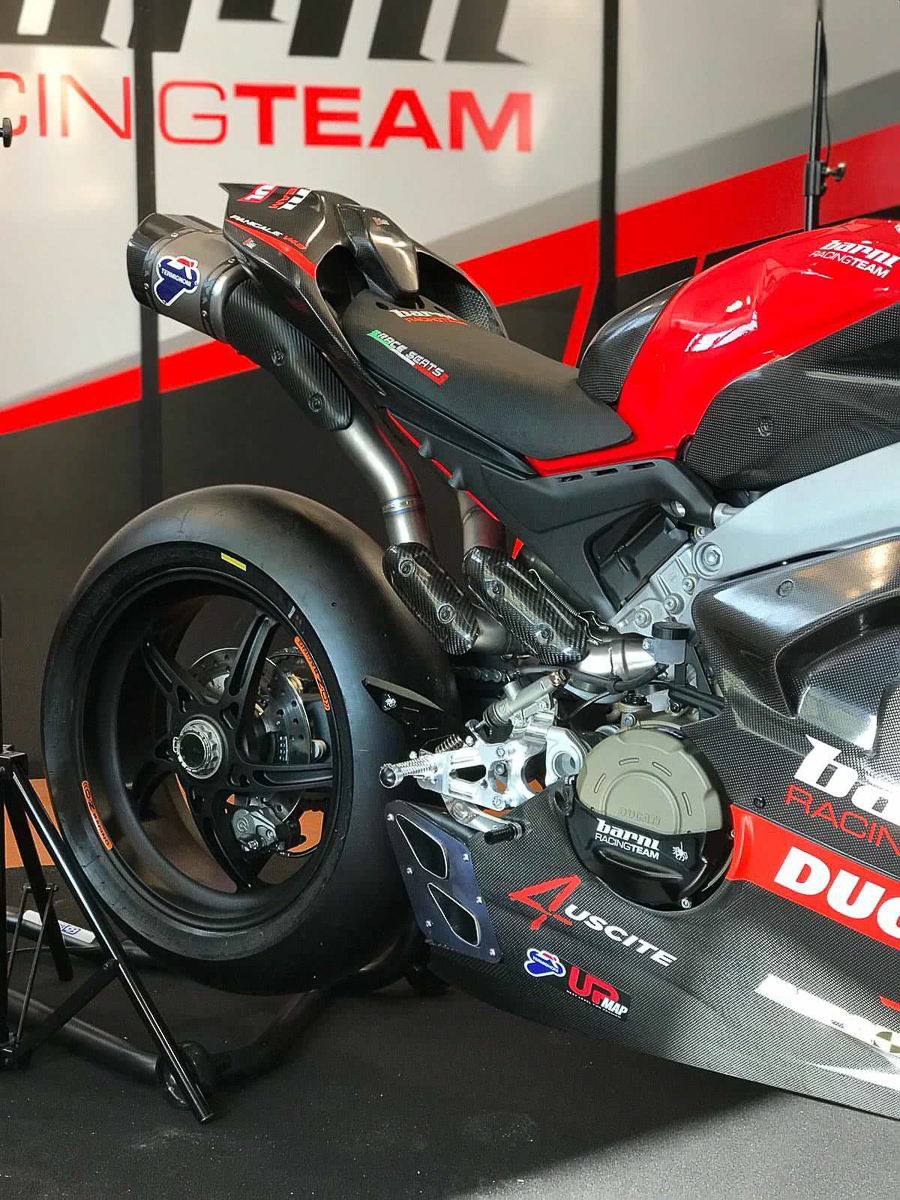 The Italians are known for coming up with sexy designs when it comes to their cars and bikes and that very essence trickles down right to the very tip of the exhaust. The undertail design certainly brings out the sexiness of the Ducati Panigale V4 which has a very profound effect on the bike's entire image (especially with blue flames spitting from under the seat and the bottom).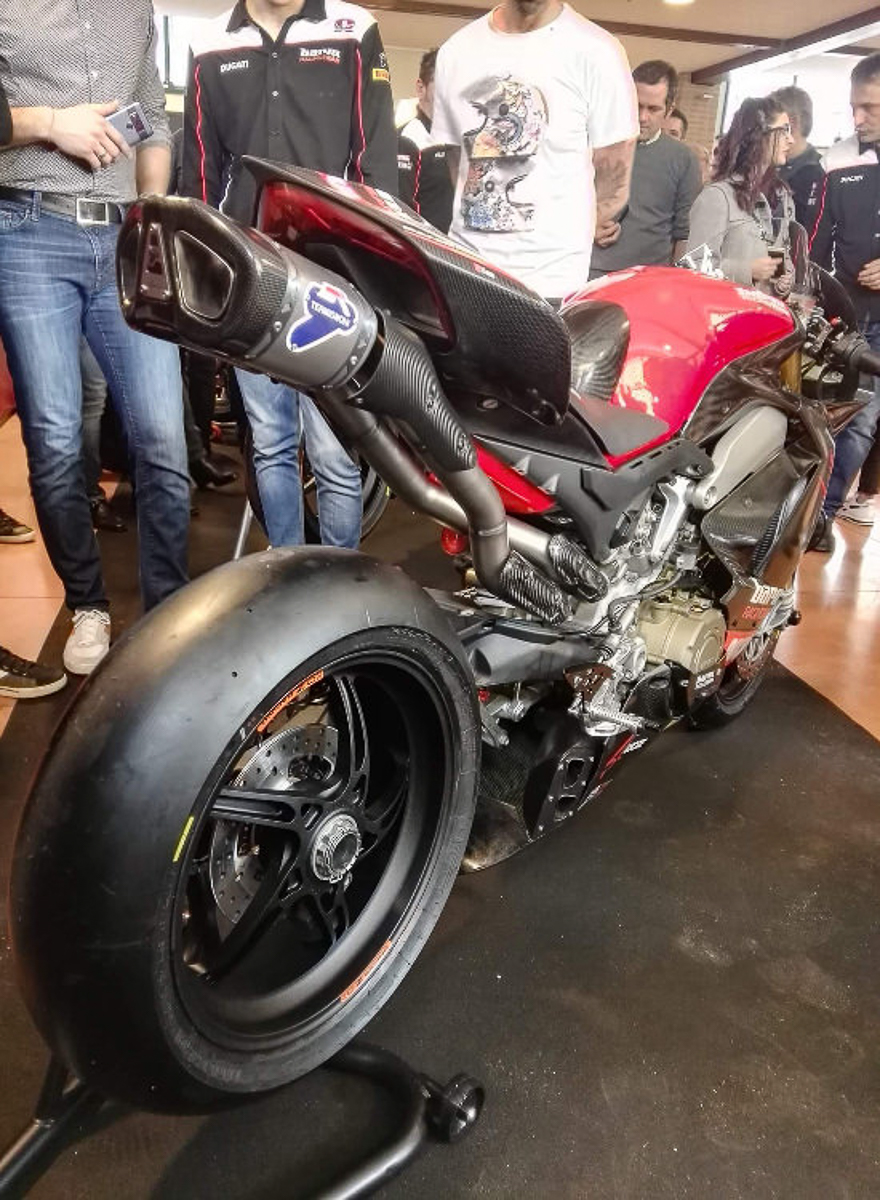 This very look is what made us fall in love with the 2018 MV Agusta F4 RC WorldSBK replica where its optional race kit includes a very sexy SC Project full system exhaust. Looks like Termignoni took notice of this and came up with their own version for the latest Ducati superbike.
As for the pricing, we won't be surprised if the Termignoni 4 Uscite alone cost as much as an entry-level 250cc motorcycle like the 2017 KTM 250 Duke.  Why? Because it's a Termignoni full system exhaust for the 2018 Ducati Panigale V4. Need we say more?