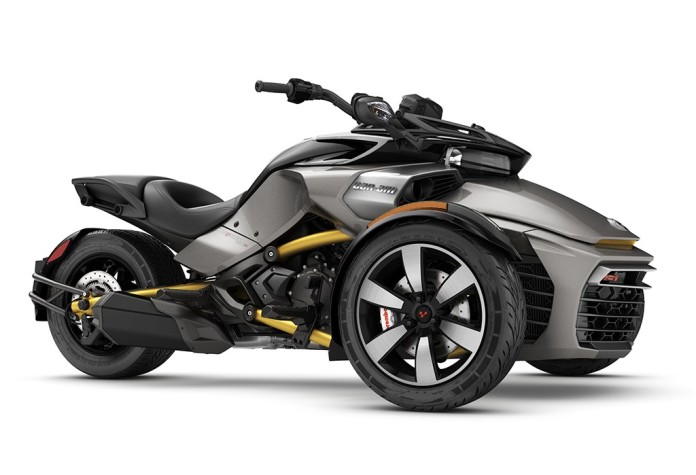 BRP Can-Am Spyder
Please click here for Part 1 (Suzuki RE5), here for Part 2 (Honda CBX1000), here for Part 3 (Yamaha GTS1000), here for Part 4 (Suzuki Katana), here for Part 5 (Böhmerland), here for Part 6 (MTT Y2K and 420RR), and here for Part 7 (Honda DN-01).
Wait a minute… This isn't a motorcycle. It isn't a car either. It's a trike but two wheels are in front. So, that makes the Can-Am Spyder a reverse-trike, which means it's a motorcycle.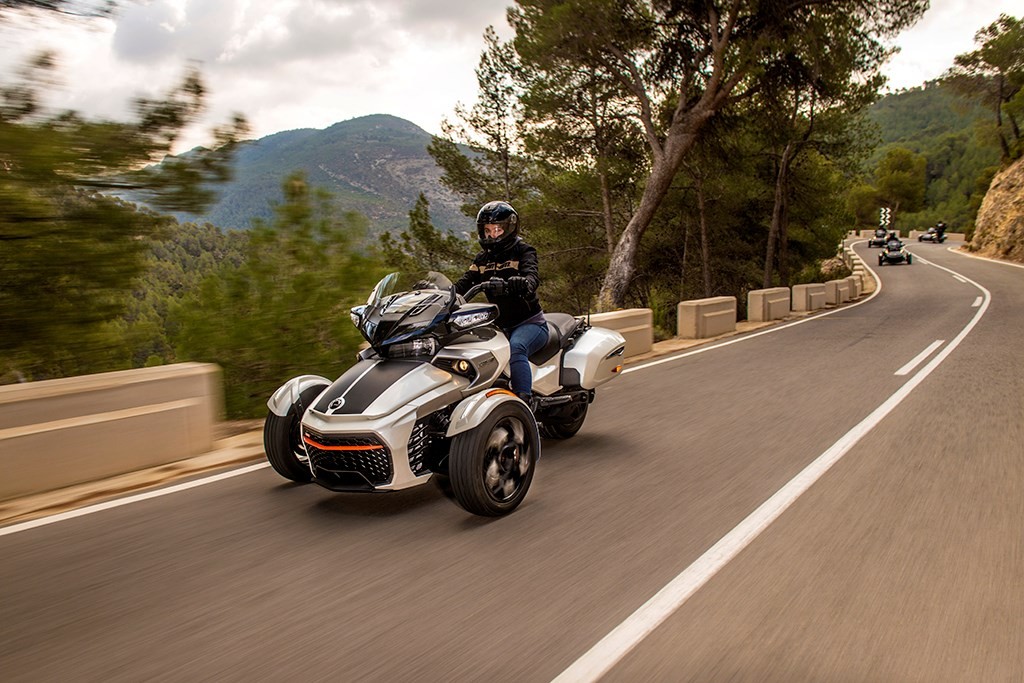 Since Can-Am is a subsidiary of Bombardier Recreational Products (BRP), it fashioned like a snowmobile for the road: Tyres in place of a caterpillar tread behind and skis in front. There's a large trunk space up front.
The bike… err… trike is built around an ATV-like chassis, called Surrounding Spar Technology (SST). But just a car, the front suspension features double A-arms with anti-roll bar. There's Dynamic Power Steering, too.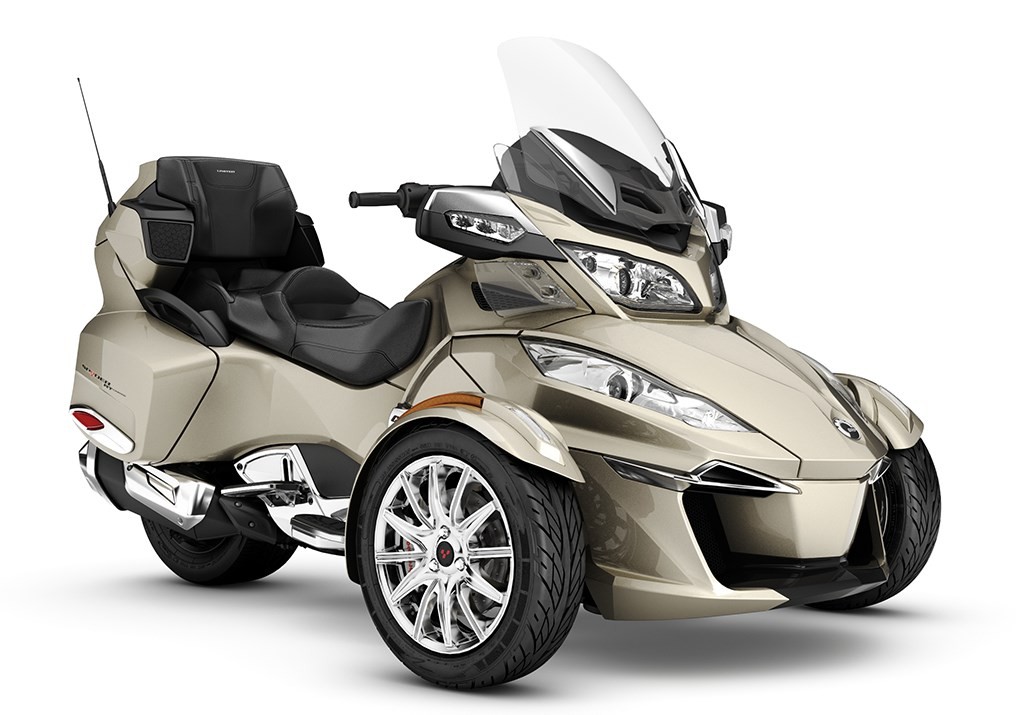 There are four models, called the F3-S, F3-T, RT-S and RT Limited, powered by either a Rotax 998cc, liquid-cooled, V-Twin or a Rotax 1330cc liquid-cooled, fuel-injected, inline-Triple. Both engines utilize electronic throttle. Other electronics include ABS, traction control and stability control.
Besides that, the Spyder's brakes are linked front and rear. There are also four types of transmission, 5-speed manual with reverse, 5-speed semi-automatic which uses paddle to shift, 6-speed manual with reverse, and a 6-speed semi-automatic with shift paddles.
First launched in 2007, the Spyder's variants had sold more 100,000 units worldwide. They've found a large audience here in Malaysia too.