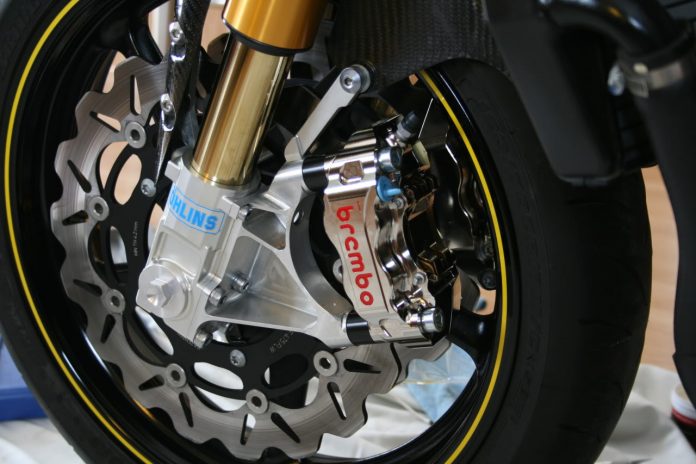 Motorcycles are still getting more and more advanced.

However, there are a number of technological advancements that improved the motorcycle.

These have made motorcycling both more enjoyable and safer.
Motorcycles have advanced by leaps and bounds over the years (thank you, Capt. Obvious), but there are certain technologies that are the most important. These are the ten technological advancements make riding safer and more enjoyable.
10. Alloy frames
The progress of stickier tyres meant that engines could be built with more power but the steel tube frames of the 70s and early 80s couldn't keep up with the progress. It wasn't uncommon to find the world's fastest bikes of the period wobbling in the corners.
The tubes had to be made bigger and bigger, causing its weight to offset the power gains of the engine. Besides that, steel is inflexible and caused tyre wear as well as grip issues.
Suzuki was the innovator during the manufacturer's peak years. They decided to go aluminium for the frame. The first aluminium frame's first appeared in the iconic 1986 Suzuki GSX-R750, otherwise affectionally known as the "Slabside" or "Slingshot." Aluminium was the answer as the material was both strong and light. The engineers could tune its stiffness characteristic through different thickness or webbing to achieve specific flex attributes.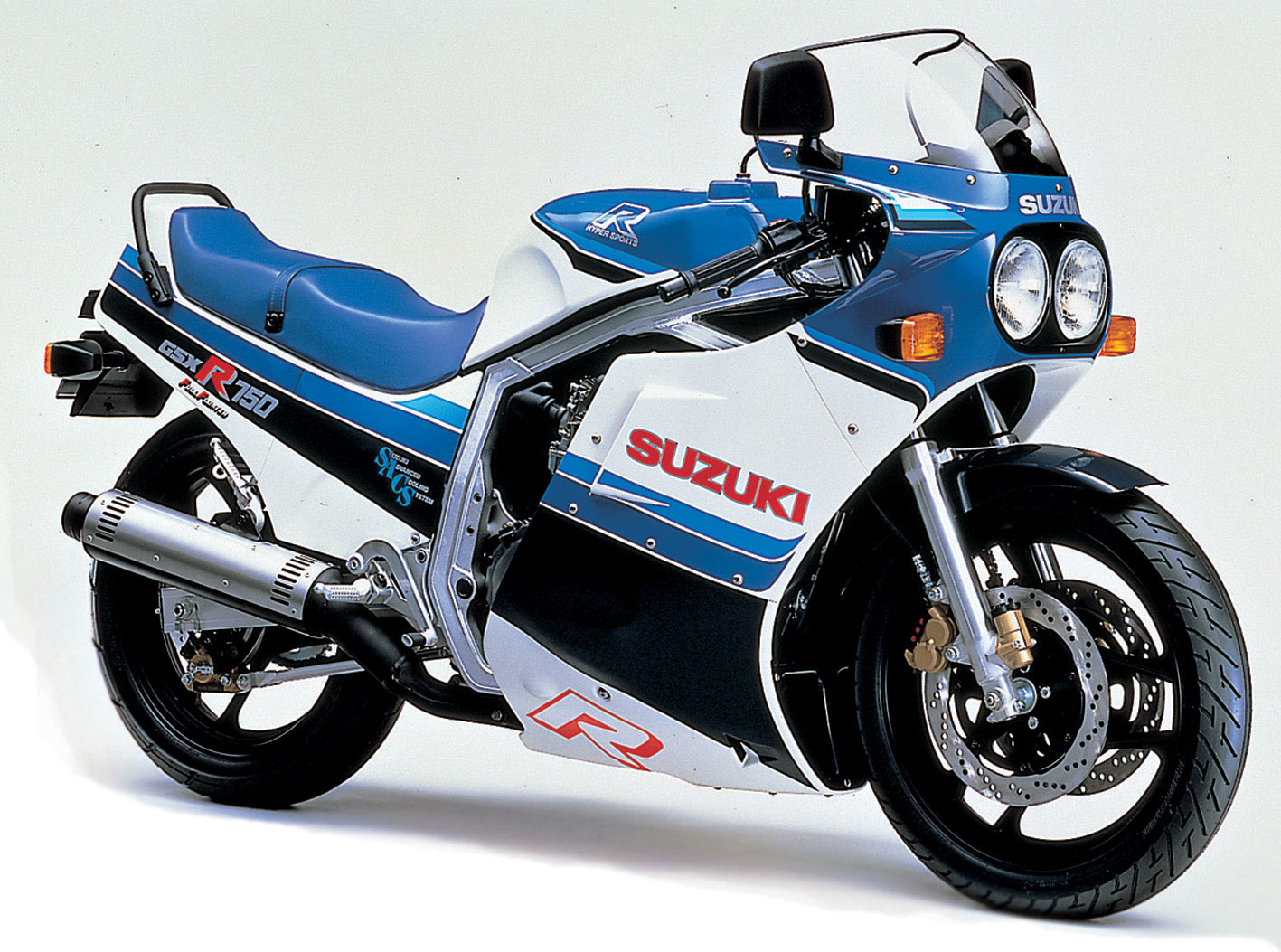 Almost all high-performance motorcycles are fitted with aluminium frames these days.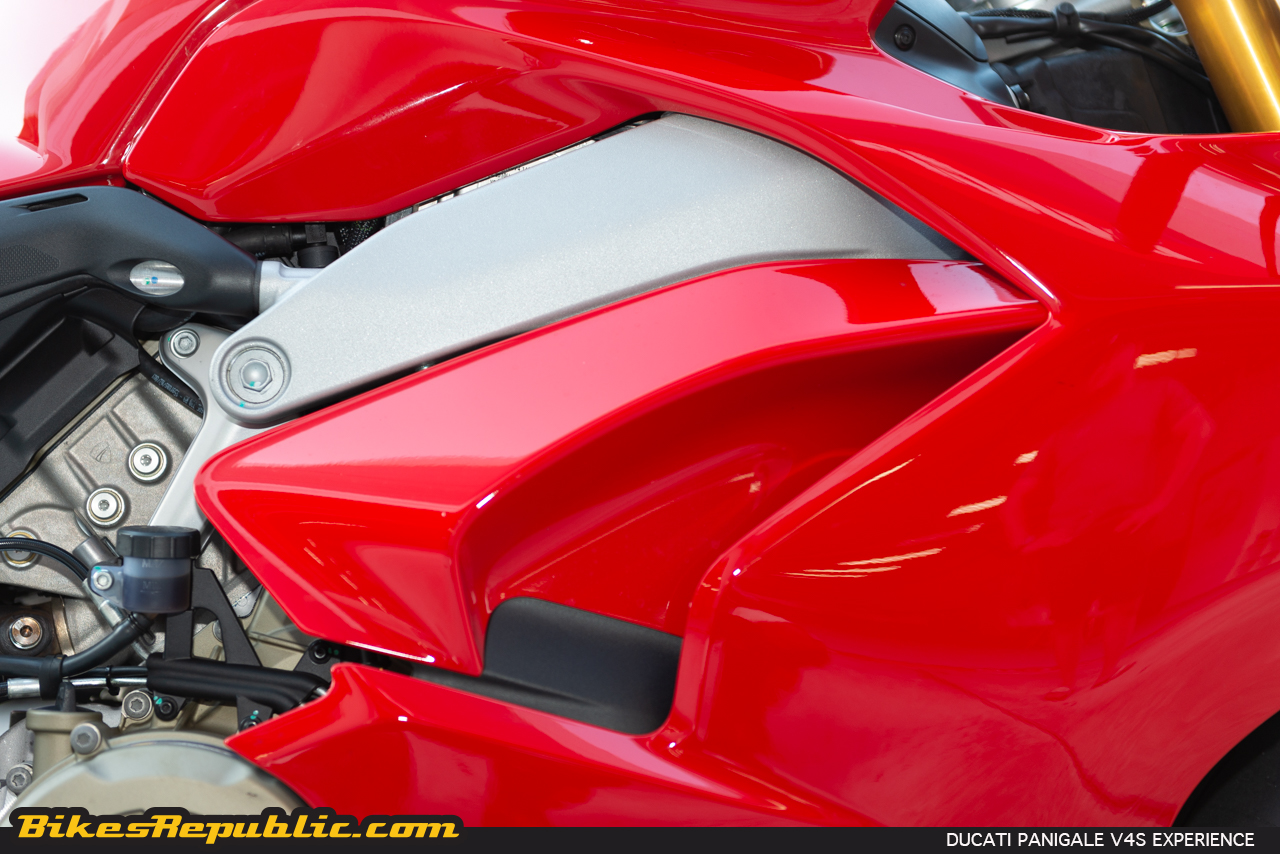 9. Fairings
Race teams and riders had known for many years that fairings on the motorcycle allow for better aerodynamic flow and consequently more speed. But fairings didn't make it to production motorcycles until 1973 when BMW launched the R90S. Its successor, the R 100  RS in 1976 was the first production motorcycle to be fitted with a full fairing. Street riders could now seek protection from windblast.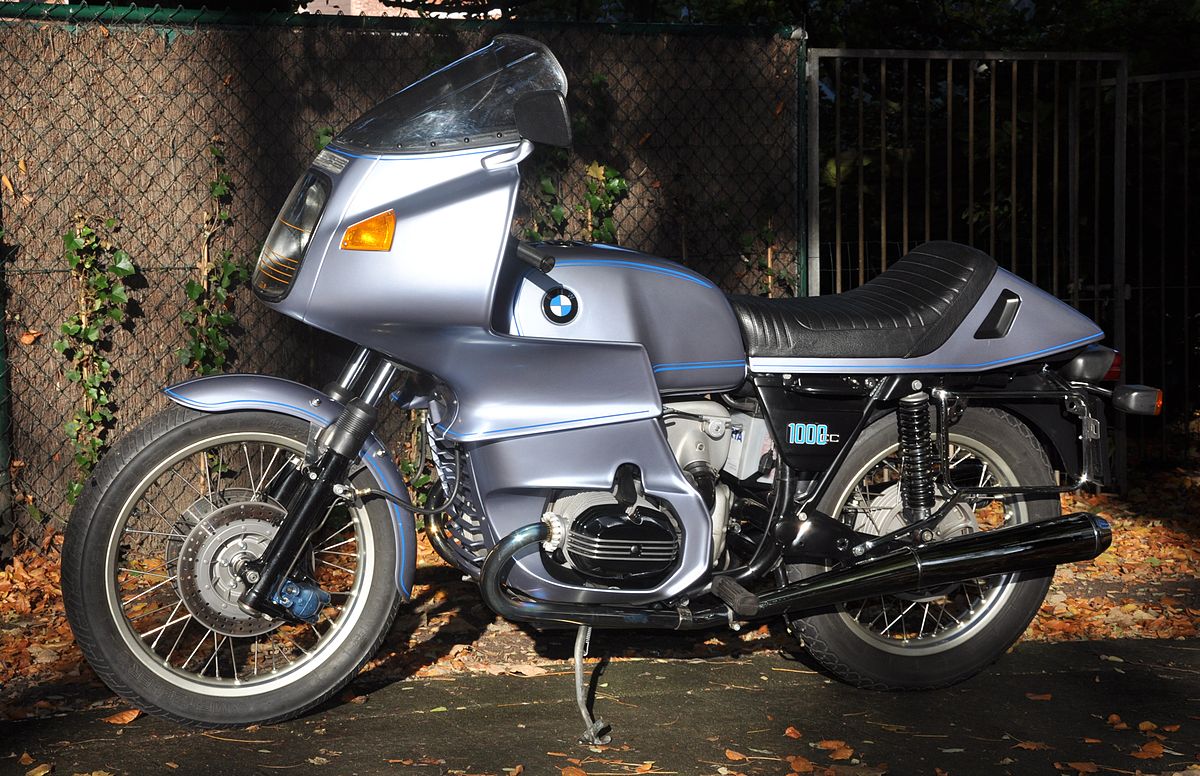 8. Disc brakes
There's no substitute the hydraulic disc brake system. The working principles are very easy to understand: Hydraulic fluid is squeezed through a tube to push the calipers that hold the pads onto a disc that's mounted solidly to the wheel. (Please click on this link to find out how it works.)
The disc brake has many other advantages over its drum brake predecessors, too. It is self-cleaning as brake dust is blown away, it cools faster since the disc and pads are in the airflow, doesn't get waterlogged, suspension movements doesn't affect braking, and easier to check for wear.
That's why the hydraulic disc brake system hasn't been replaced. Instead, improvements are sought elsewhere as in disc/pad material, hoses, master cylinder, calipers and caliper mounting.
7. Anti-Lock Brake System (ABS)
There was a time when ABS was scorned by riders for being unreliable and adds extra weight to the motorcycle. But truth is, ABS is the one technology which has saved many lives and limbs. ABS have been developed extensively through the years to include cornering ABS or work with other systems such as traction control. (Please click on this link to discover how ABS works.)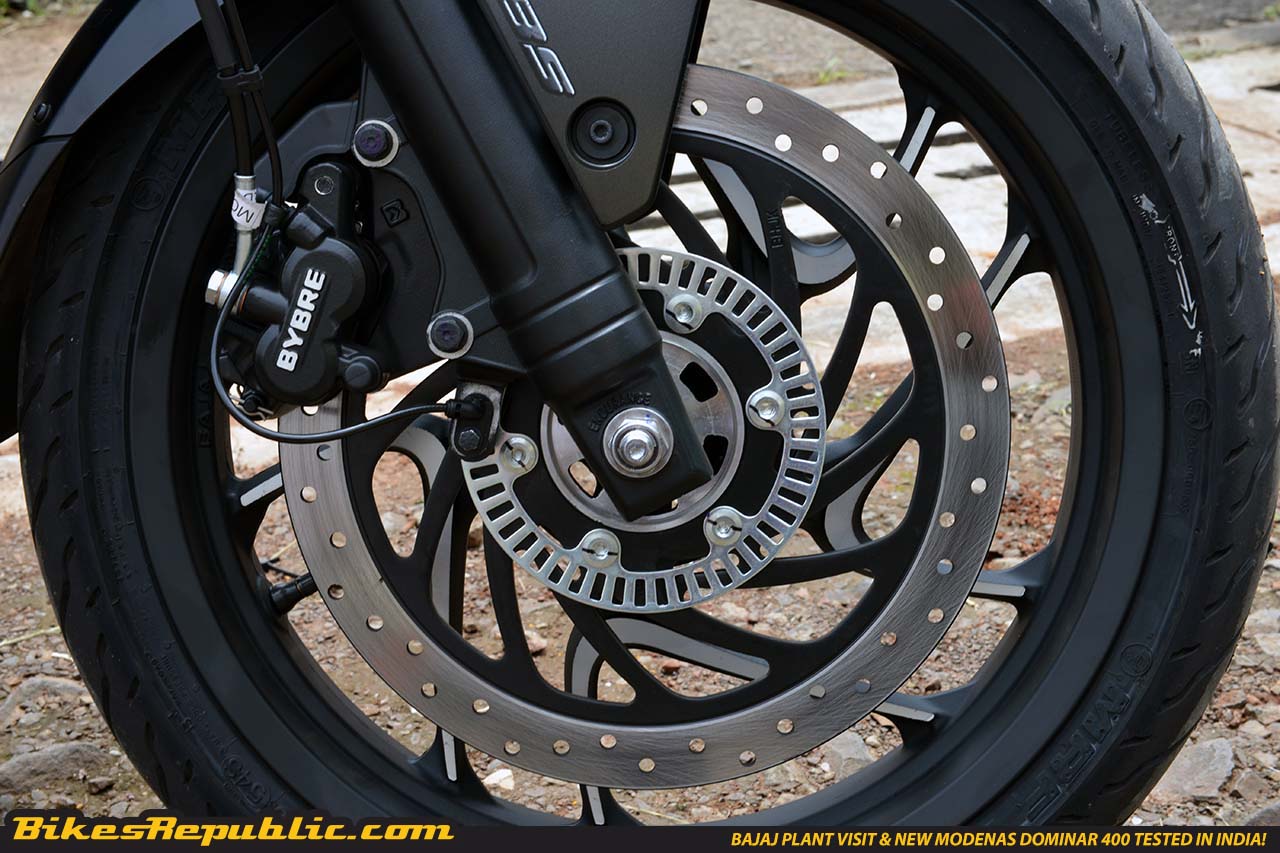 6. Multi-cylinder engines
The earliest combustion engines were single-cylinders. However, as the quest for ever more power production took hold, more cylinders were added to give birth to Twins, Triples, Fours, Sixes and even Eights of various layouts and crankshaft spacings. Imagine how our motorcycling world would be if we had none other than single-cylinder thumpers now.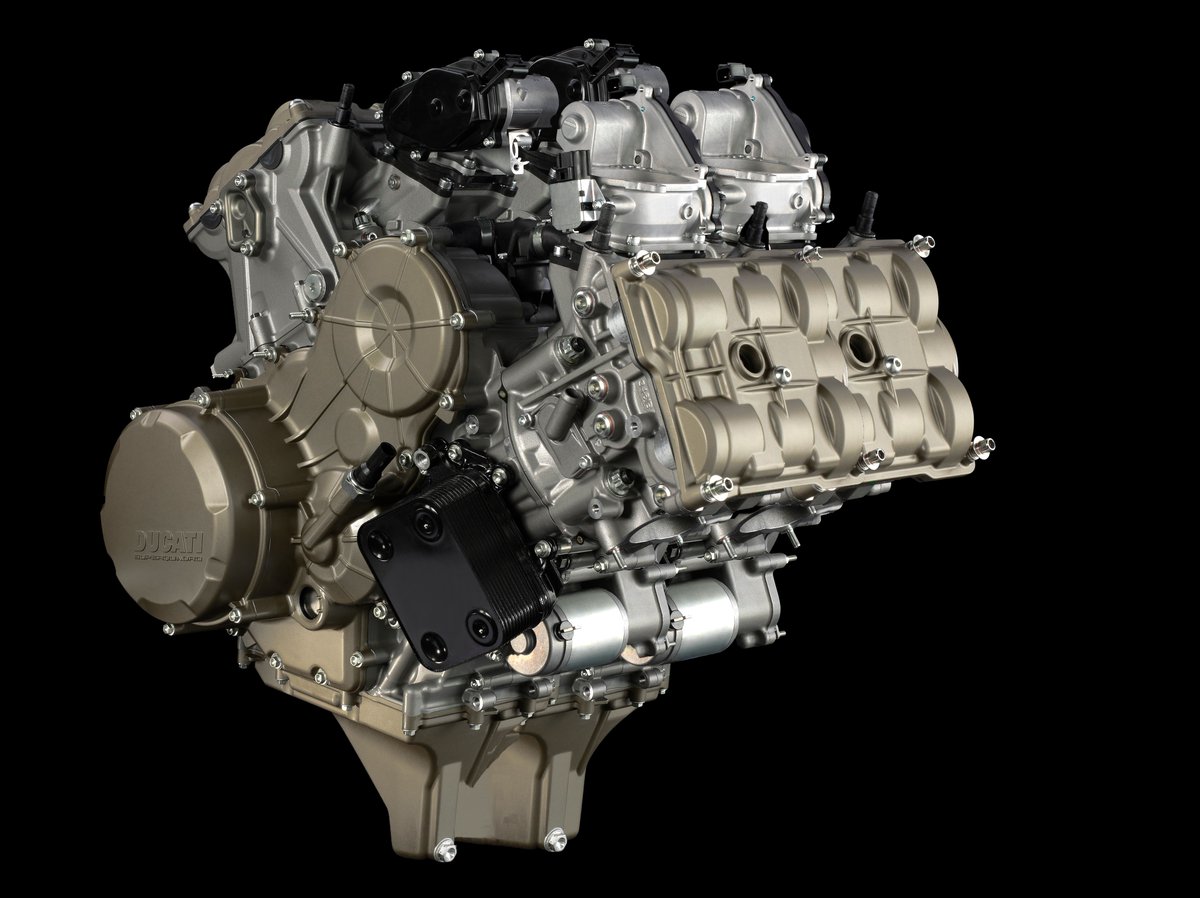 5. Hydraulically damped telescopic forks
Forks were first designed to connect steering stem with the wheels at one time and they didn't provide any damping. It all changed when BMW Motorrad introduced hydraulically-damped forks in the R12 in 1935. Motorcycle forks have seen so much development since then and even alternative solutions such as hub-centre steering, girder fork arrangements, et al couldn't unseat hydraulic forks as the preferred front suspension set up.