TechTOC is a new weekly technical column moderated by "Foreman" Oh Kah Beng (KB).

KB is now the Consultant for the TOC Automotive College's motorcycle racing venture.

Send in your technical questions, as the winner receives a complimentary session at KB's Most Fun Gym MX-school!
Malaysian GP legend and now motocross instructor, "Foreman" Oh Kah Beng is no stranger to most of us. He was the very first Malaysian to have ridden in international GP events on 500cc 2-stroke machines in the 80's, before moving over to the automotive industry where he was the head of Lotus Cars Malaysia and Driving Instructor for the Lotus community's Performance Driving Program.
Growing up at his father's motorcycle shop, he had learned about wrenching on a motorcycle from an early age. In fact, all his brothers are well-known technicians, too, including Sunny Oh and Randy Oh.
Lately, he is the operating his own motocross and off-roading as the Principal Coach, to teach riders the finer points of motorcycle control at his facility, Most Fun Gym (MFG). His students start from as young as four-years-old.
As TOC Automotive College makes a foray into two-wheeled education and racing, in addition to auto racing, it was only right that KB (as he likes to be called) plays the role of consultant to the racing project.
Please click on this link to visit TOC Automotive College to know more about their new TOC Superbike Technician Course. https://www.facebook.com/TOC.edu/
TOC Automotive College introduces new superbike course – Learn to be a qualified superbike mechanic!
Here, we kick off the first installment of TechTOC, where readers such as you can send in technical questions regarding your motorcycle and KB will answer them. The best question earns a complementary riding session at Most Fun Gym! So get typing!
Question:
I own a Harley-Davidson and a Ducati 1299 Panigale. What would be the ideal operating temperature for these bikes? I also own a scooter for my daily runabout, should the same temperatures apply to it as well?
– Muhammad "Don Ducati" Anis, Kuala Lumpur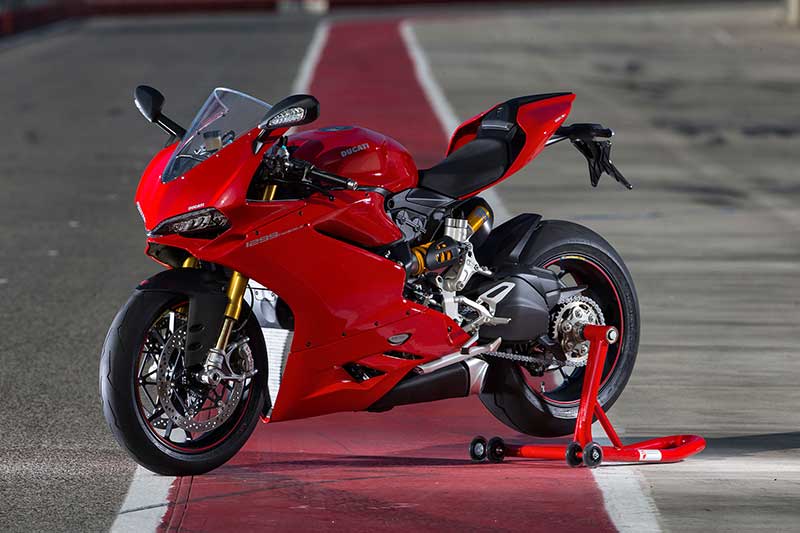 Answer:
Motorcycle engines need to operate at a certain temperature range for the optimal thermodynamic efficiency. At this optimal temperature, the fuel-air mixture is in a state which is easier to burn efficiently. This efficiency translates to better power production, fuel efficiency and lower exhaust emission.
As an example, you may have noticed that familiar exhaust smell from a cold engine as it heats up. That is because the engine has not reached it working temperature.
Now, over to your questions.
The operating temperature range of a motorcycle depends on what type of motorcycle, which brand, whether it is Japanese or "continental" and if it is liquid- or air/oil-cooled, so please note that this is a general statement.
An air-cooled Harley-Davidson engine's operating temperature correlates to its oil temperature. From what I understand, that is around 90o to 120o C on a 32o C day. It is okay as long as it stays below 150o C. The only way to tell is if you install an oil temperature gauge, sold by Harley as an accessory. (It's a dispstick-like device which fits in the place of the stock engine oil filler cap.)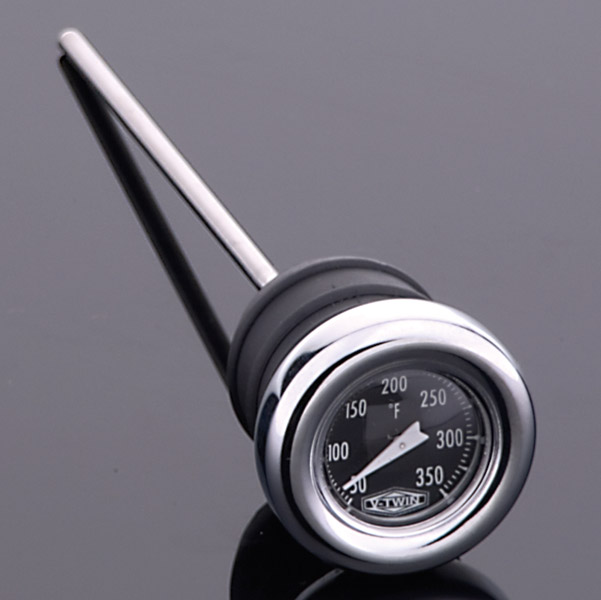 As for the Ducati 1299 Panigale, the operating range for Ducatis, including my Monster is around 90o to 105o C. Ducatis, Cagivas and most Italian bikes have traditionally run temperatures up in this range. Our TOC BMW S 1000 RR racebikes could hit close to 100o C in the heat (pun intended) of competition.
What scooter do you own? May I safely assume that it is from a Japanese manufacturer? The Japanese manufacturers adhere to lower engine operating temperatures, usually between 70o to 80o C, conversely.