"Foreman" Oh Kah Beng answers a good question about tyre wear in this edition of TechTOC with "Foreman" Oh.
It goes without saying that your bike is only as good as the tyres it wears. Tyre wear must be kept an eye on at all times.
QUESTION:
How do I know when is the right time to change my tyres? Manufacturers say when the threads are worn to certain depth but my friends say I could use them until they look like racing tyres. Out of curiosity, how does one check the wear on racing tyres?
Ahmad Sukri – Johor Bahru
ANSWER:
On street tyres, there are small "TWI" prints embossed on the outer edges of the thread surface to specify the locations of the respective "thread wear indicator." Now, move your sight directly across the width of the tyre from the TWI print and you should spot a little "knob" which protrudes inside the tyre's groove. If the surrounding tyre threads have worn down to this knob, it is time to replace the tyre. Allowing the tyre to wear beyond that indicator isn't a good idea as there isn't enough groove depth to evacuate water. This is considering normal wear.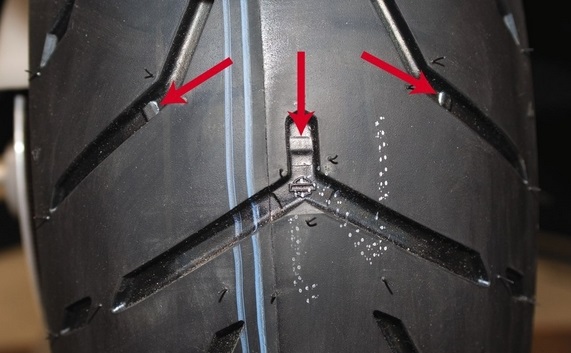 As for a slick racing tyre, the wear indicators are signified by visible pin holes from left to right across the tyre.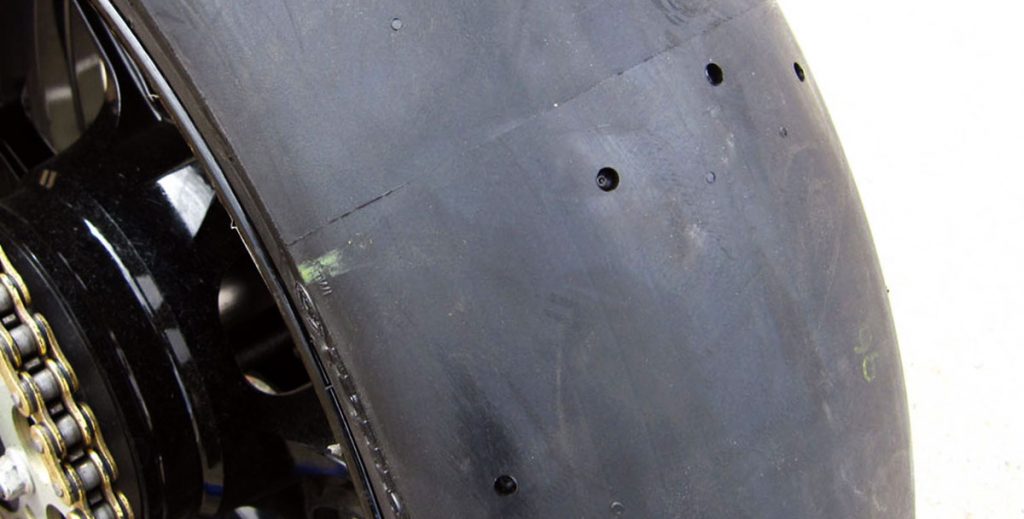 There are other factors that you should also consider such as age of the tires (5 years from time of manufacture), signs of abnormal wear (one side worn more than the other), signs of heavy damage (parts of the thread peel off, for example), already patched too many times, obvious signs of deterioration such as cracks.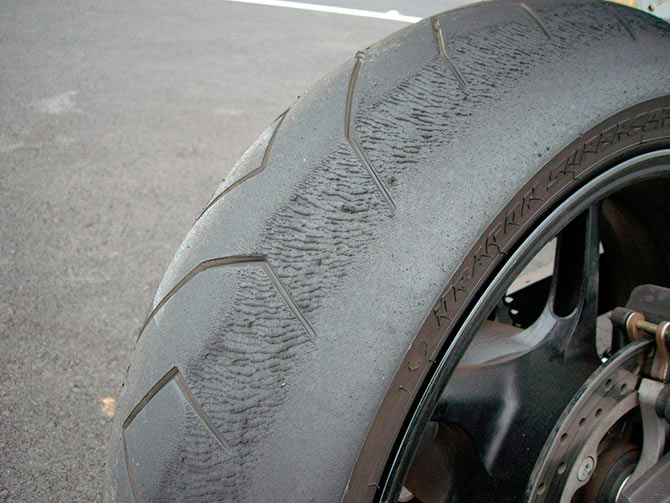 Just one word of advice, please remember to check your tyre pressure at least once a week. This is the time when you may pick up on the condition of the tyres, also.