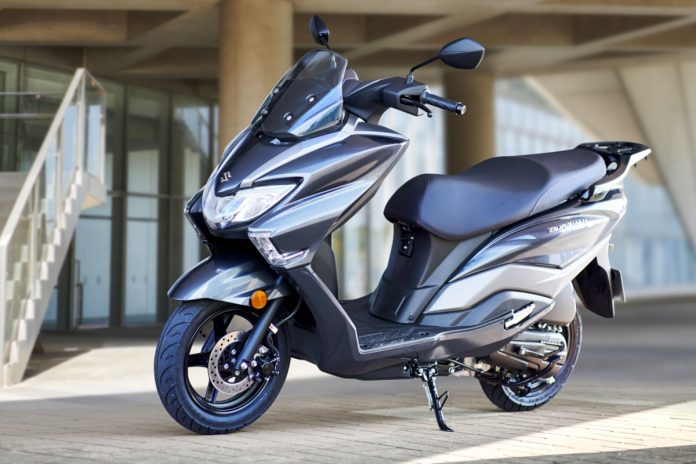 Suzuki Burgman Street 125EX is the third scooter to join its new 125cc range after introducing Address and Avenis 125 in July. 
Suzuki Burgman Street 125EX features a new SEP engine.
The Burgman Street 125EX offers better handling and riding stability. 
Like its bigger sibling, the Burgman 400, the smaller Burgman Street 125EX is positioned as the firm's flagship 125 range. 
Like the Address and Avenis 125, the Burgman Street 125EX also features Suzuki Eco Performance (SEP) engine.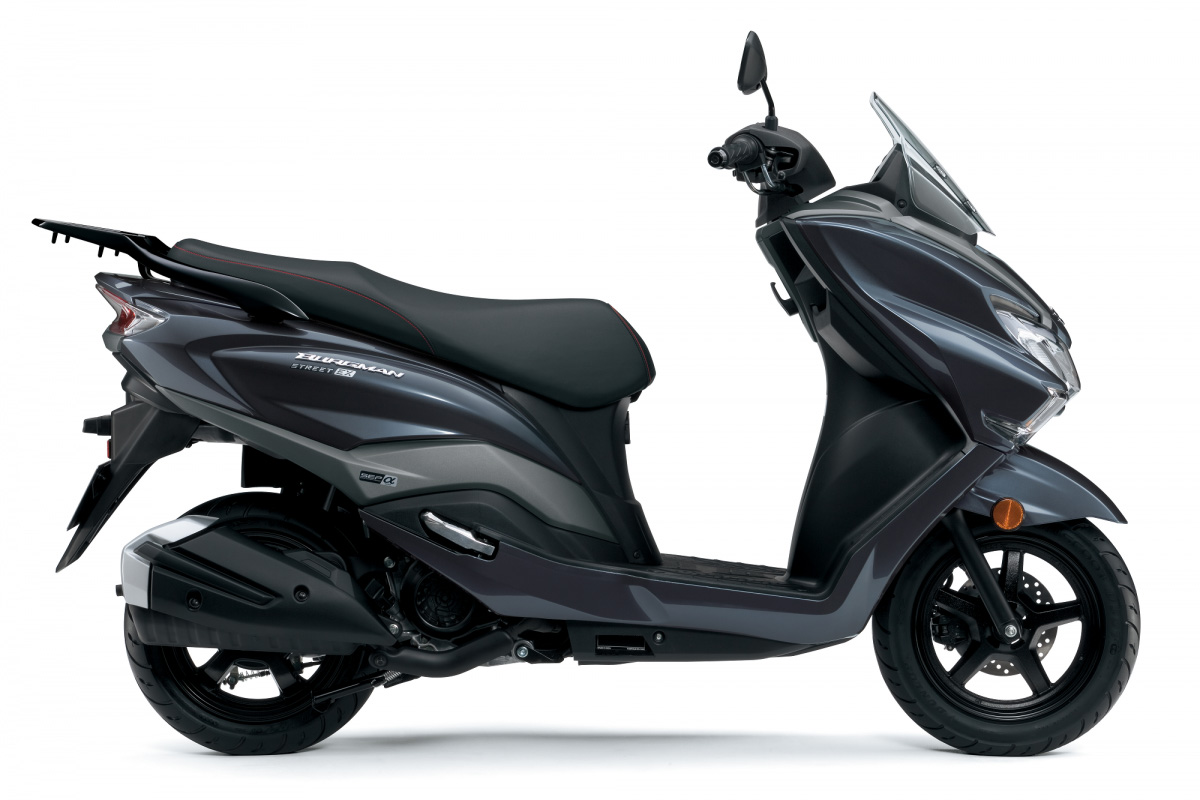 Although the Burgman shares a similar base architecture as the Address and Avenis, the former is equipped with Suzuki's latest SEP motor. 
As a result, the Burgman makes 8.48hp @ 6,500rpm and 10Nm @ 5,500rpm.
According to Suzuki, the new 'alpha' version of the SEP engine also boasts high fuel economy levels and operates at a quieter level.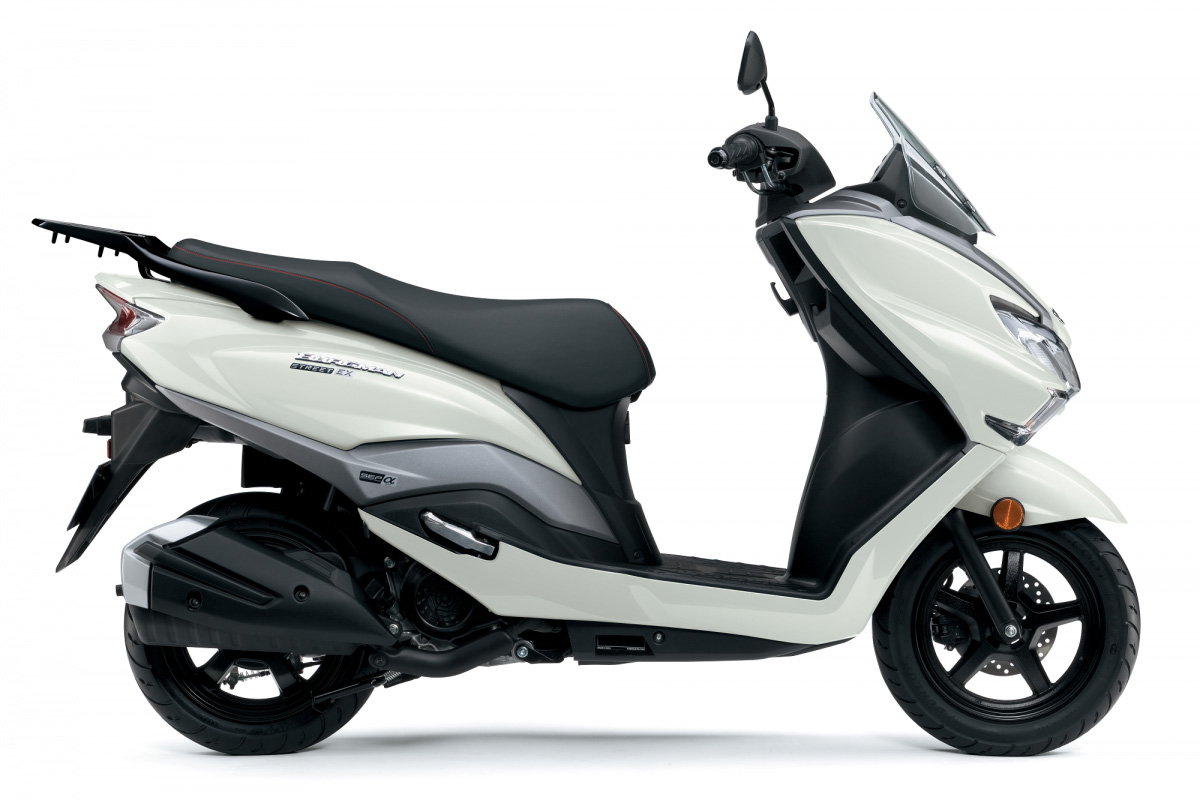 Other new features available from the new engine include Engine Auto Stop-Start, a new idle system and a new Silent Start System. 
Other notable features include:
two helmet hooks

21 L under-seat storage

two closable front compartments
USB port
The Burgman Street 125EX also offers additional stability thanks to a longer wheelbase than the Address and Avenis 125.
Meanwhile, braking is done via 130mm drum brakes and regulated by a combined braking system (CBS). 
The 2023 Burgman Street 125EX scooter will only be available next year.