Malaysian Moto3 rider, Khairul Idham Pawi or more commonly known as Super KIP, has announced his retirement from the world of motorsports. This decision was followed after he was booted out from the Petronas Sprinta Racing team where he has been replaced by South African rider, Darryn Binder.
Astro Arena got the exclusive on this official announcement by Super KIP where the 22-year-old explained his decision to quit motorsports for good. This move was explained in a cool and calm manner where he explained that this needed to be done for his own happiness as well as the loved ones around him.
Truth be told, it has been a difficult couple of seasons for the young Malaysian rider. Super KIP created history back in 2016 as the first Malaysian rider to win a race in the MotoGP 250cc class not once, but twice in a season. Things moved a bit quickly for the motorsports superstar with a promotion into Moto2 before being signed with the Petronas Sprinta Racing team.
His downfall led to a long-term injury that resulted in the amputation of one of his fingers earlier this year, but the opportunity to prove himself worthy of competing with the best Moto3 riders once he recovers was not granted as Petronas Sprinta Racing signed Darryn Binder as the second rider alongside John McPhee.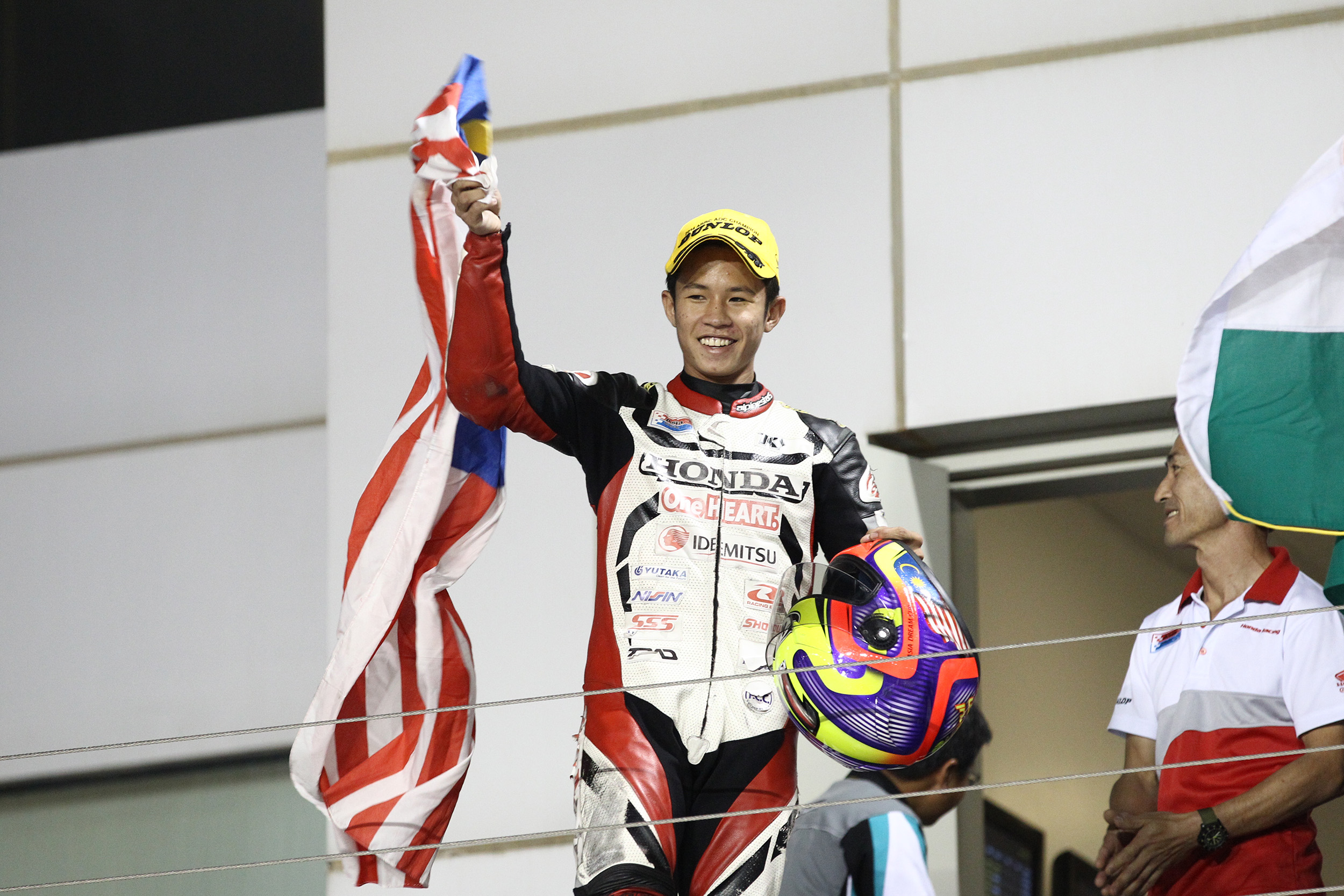 The Malaysian motorsports scene is currently going through a lot of rough patches and hopefully, things will be sorted out with the support and dedication from all related parties. The only Malaysian riders in the 2021 MotoGP season are Hafizh Syahrin and Kasma Daniel in the intermediate Moto2 category.
Written by: Sep Irran