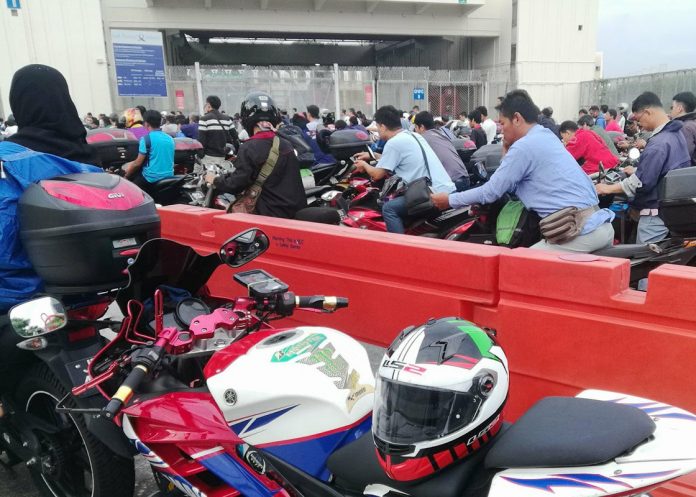 Motorcyclists traveling from Malaysia to Singapore for work or other purposes are required to comply with the latest emission standards, which will be enforced starting from April 6th.
Malaysian motorcyclist must meet the latest emission standard in Singapore.
The new emission standard is set to take place from April 6th. 
This recent development is important to note, especially for those who frequently travel to Singapore. According to a report by Paultan.org, every motorcycle in Singapore (including those from Malaysia) must adhere to the latest carbon monoxide (CO) and hydrocarbon (HC) emission limits.
The National Environment Agency (NEA) has set the latest CO limit at 4.5 percent, while the HC limit is set at 7,800ppm for 2-stroke motorcycles and 2,000ppm for 4-stroke motorcycles.
To ensure smooth enforcement, NEA will conduct emission inspections at the Singapore border checkpoints. Motorcycles found to be non-compliant with the emission regulations will be immediately issued a fine of the same amount as those for Singaporean motorcycles.
(source: Paultan.org)