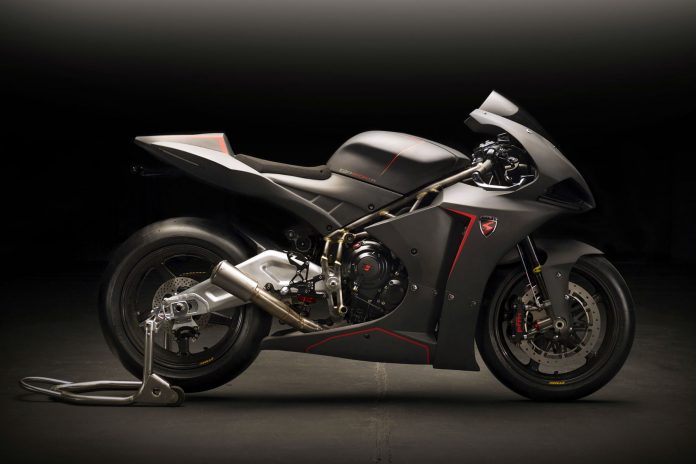 New UK-based manufacturer Spirit Motorcycles debuts with GP Sport, GP Sport R, GP Street and GP Street R models.
There's a new British motorcycle manufacturer in the scene and it's called Spirit Motorcycles. The firm held a special launch in the UK earlier this week where it bowed four of its creations – the GP Sport, GP Sport R, GP Street and GP Street R.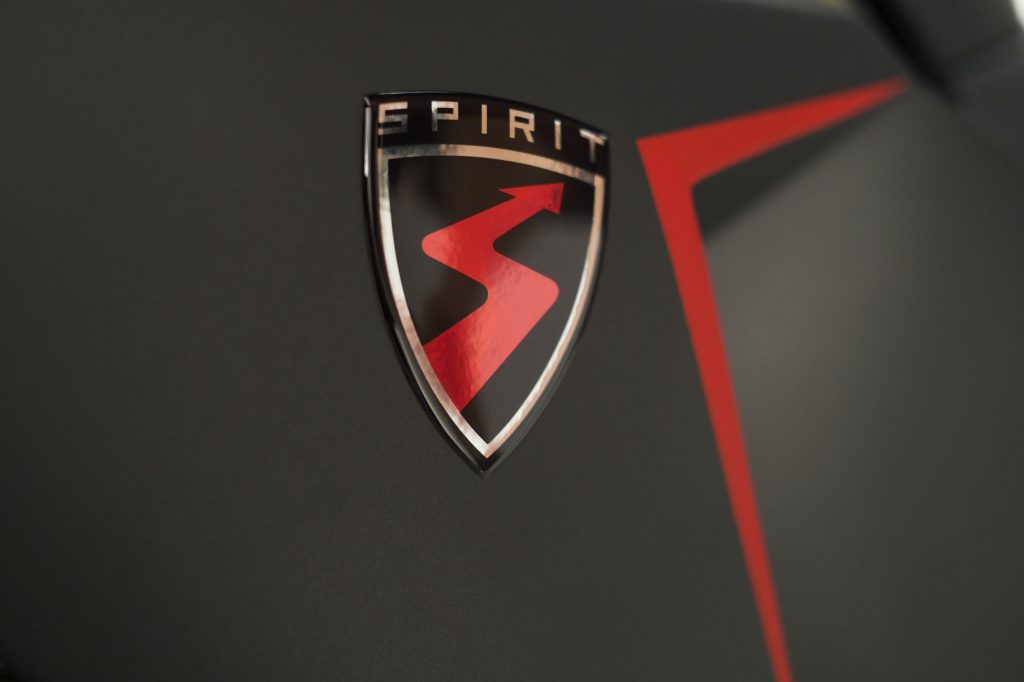 The new marque was formed out of the collaboration between the folks from T3 racing and Spirit of the Seventies. The models launched comprised of the sport-bodied Sport model range and its naked Street offshoots.
Here's a detailed look at both the new and supposedly 'GP-inspired' Spirit Motorcycles line up that were launched earlier this week.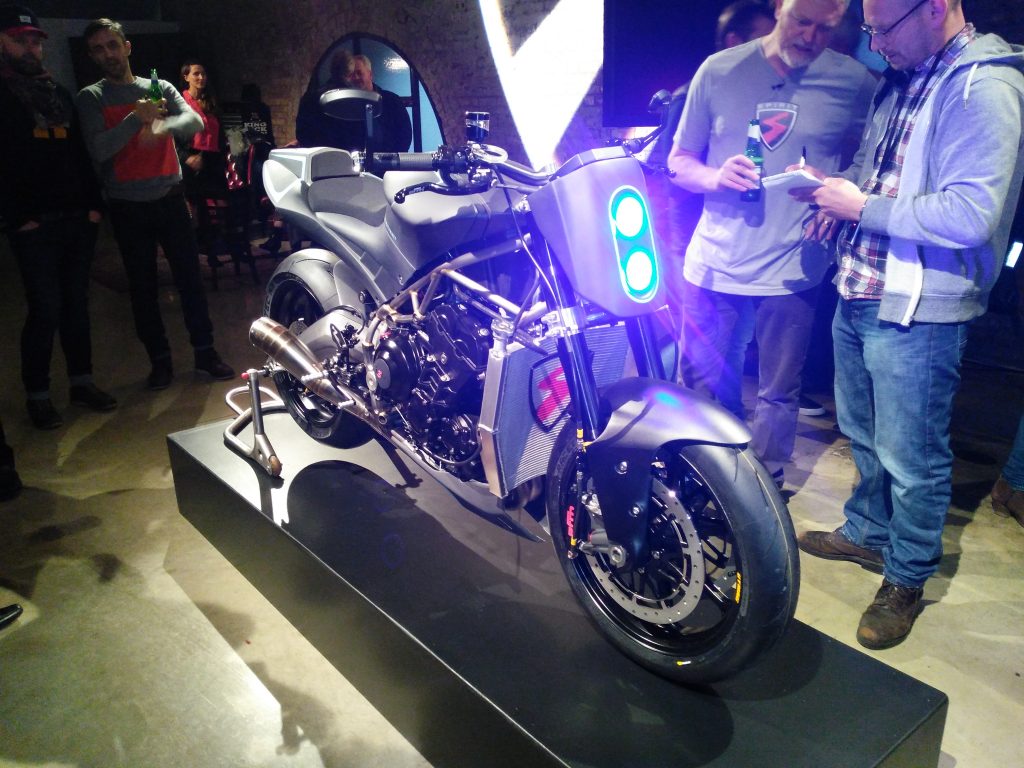 Ingenious Chassis Engineering
Both the sport-bodied GP Sport twins and its GP Street siblings underpin a steel trellis chassis frame architecture has been brazed together rather than welded. This construction allows the chassis to flex slightly while damaged piece can be replaced easily without cutting up the whole frame.
The swingarm, on the hand, is made of aluminium whilst the fairings and body panels are made using carbon fibre, granting the bike with a low claimed wet weight of just 140kg. Furthermore, the chassis is adjustable so owners can alter the rake, trail, head angle, wheelbase and swingarm during purchase.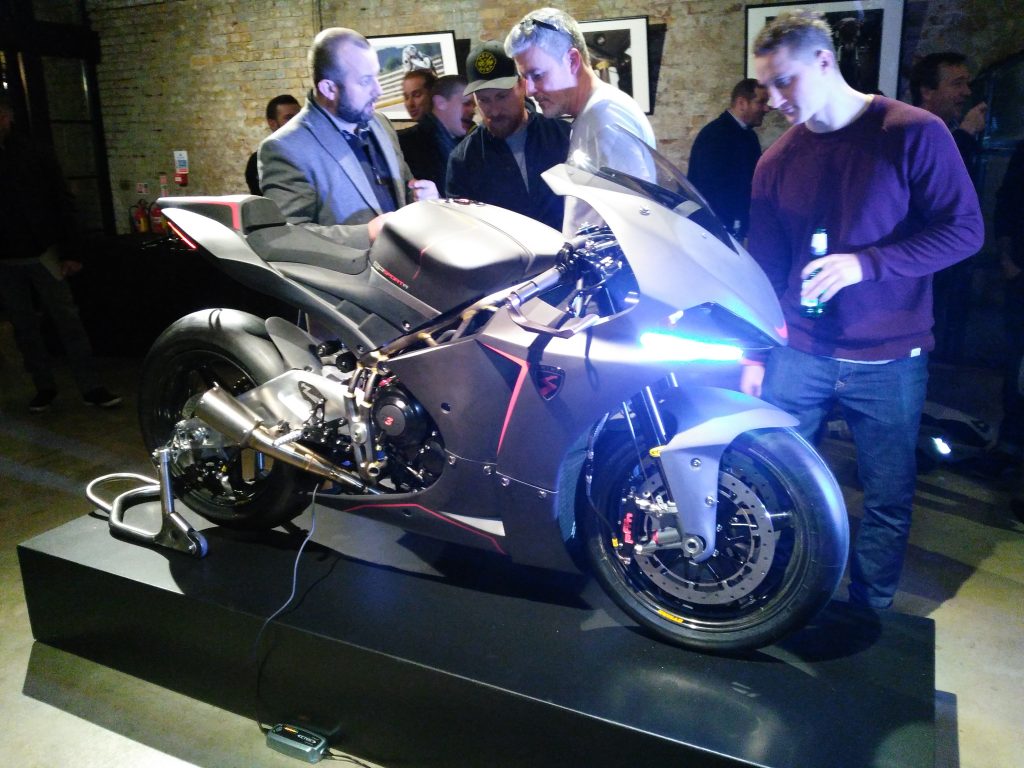 Triumph-ant Powerplants
Power is provided by an in-line triple-cylinder sourced from – you guessed it! –Triumph Motorcycles. Spirit Motorcycles has however lengthened the stroke from 49.6mm to 55mm to increase the 675cc unit's displacement to 750cc. The compression ratios have been raised as well to 13.5:1 on the standard models and 13:8.1 on the R models.
As a result, the standard 675cc triple's output of 126bhp at 11,900rpm has been raised significantly to 56bhp at 14,200rpm in the GP Sport and GP Street while bot the R models benefit with whopping 180bhp instead.
Spirit Motorcycles further promises high reliability with reasonable service intervals thanks to the new parts that are designed to taking the strain. In fact, Spirit Motorcycles claims that so much has been done that the only original pieces from Triumph left were the engine cases itself.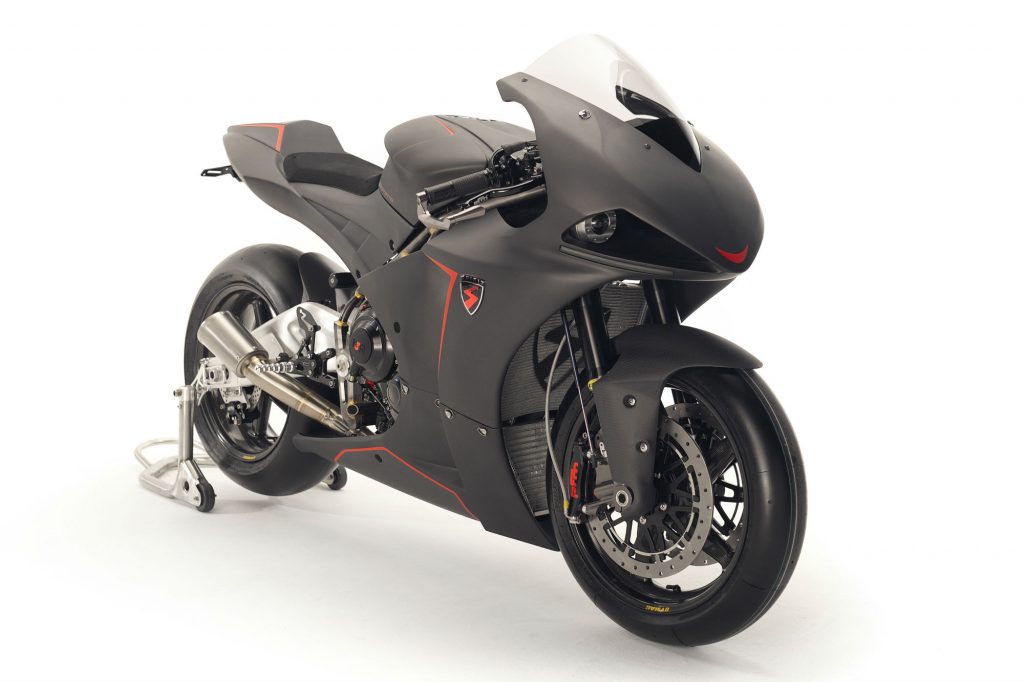 Intelligent Electronics
Ensuring its products are on par with the mainstream field, Spirit Motorcycles have also employed a significant amount of modern electronics for both the Sport and Street models. Leading this bill is the Motec M130 ECU that enables Spirit to handle a vast array of sensors that get you as close to MotoGP bikes as possible.
The Motec M130 ECU's coverage includes engine parameter sensors, adjustable traction control, adjustable anti-wheelie, adjustable electronic slipper clutch, front and rear wheel speeds, suspension travel and speed, throttle position, brake pressure, fuel pressure, and fuel/air monitor amongst others.
On top of that comes the Vodafone 4G SIM connection that stores all that data on a cloud. Using their trackday data, owners can talk to Spirit Motorcycles to make alterations to the bike and push chosen setup changes wirelessly. Think of it as the wireless and invisible pit crew that you've always wanted.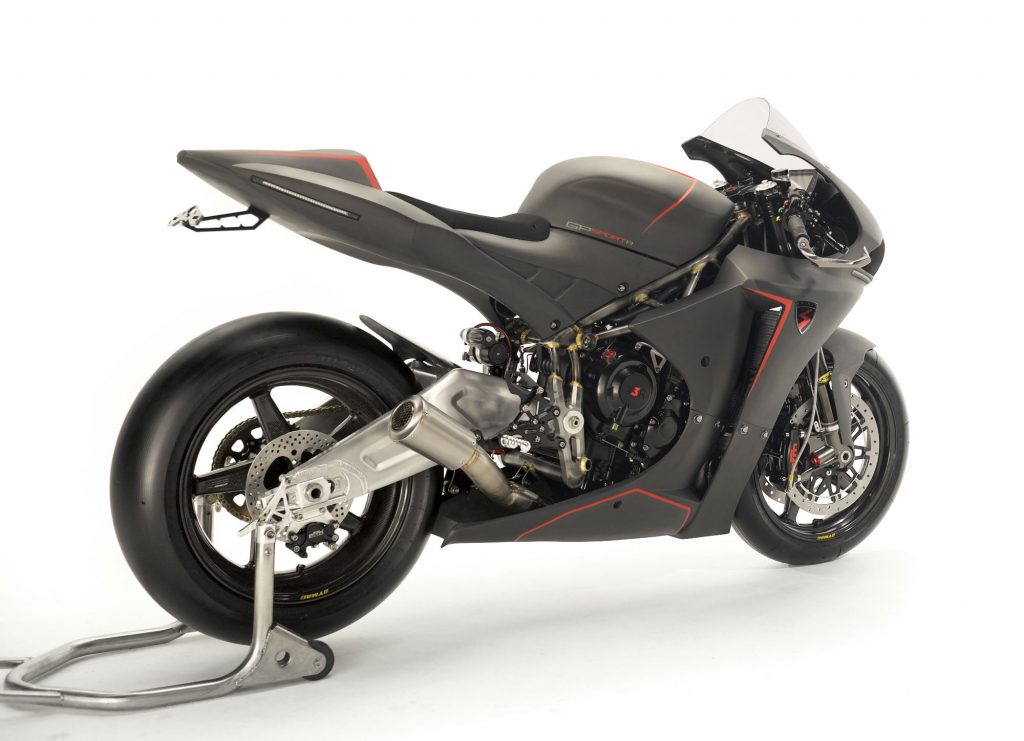 Racing
With so much tech and engineering involved, Spirit Motorcycles will prove its might by competing in the British Supersport Championship 2017 as well. It will be interesting to see how it fares against other mainstream supersport machines.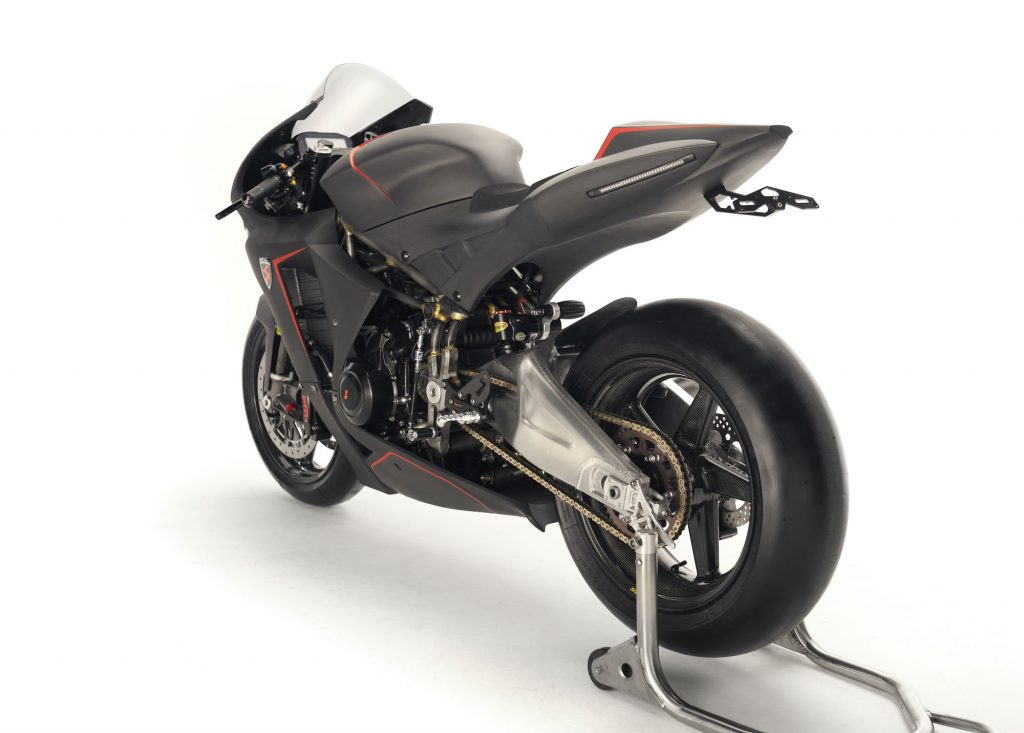 Sales and Production
According to Spirit Motorcycles, the first batch of GP Sport, GP Sport R plus the naked GP Street and GP Street R production models are being readied over the winter. This will give the first group of customers a chance to test the bike out in Spain in January 2017.
Full-blown production is slated to take off shortly after that in the early parts of 2017 in the UK. First deliveries are targeted from Marc 2017 onwards. Just 50 units of each model will be produced first.
Prices start from £64,999 for the GP Street R and from £69,999 for the racier GP Sport R model. Additionally, the boutique UK brand will offer a seven-year warranty as well.