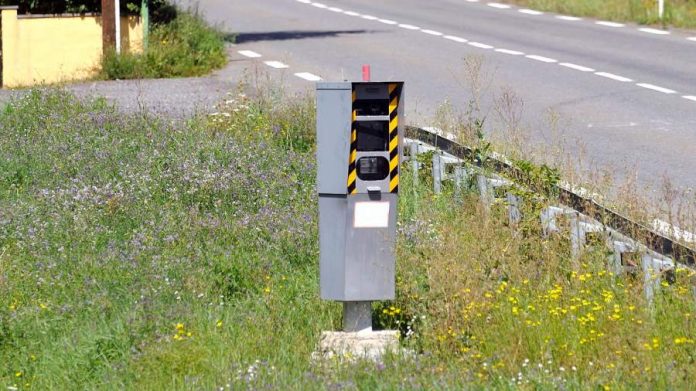 Authorities in Spain trials new speed cameras capable of detecting vehicles braking prior to passing it.
New system is capable of 'detecting' vehicles dodging it by braking prior to detection.

It uses two cameras to cover a wider view and longer distance, effectively creating mini average speed-detection zone.

Type is presently being trialled across Spain, but could spawn elsewhere if proven effective.
Speed cameras capable of detecting vehicles braking sharply whilst approaching its detection zone are reportedly being trialled by authorities in Spain. Its introduction is came as part of said nation's initiative to mitigate mortality rates on its famously fast highways.
Most major motorways in Spain are already littered with speed cameras, and not just the stationary and mobile types – there are airborne ones deployed using drones too! Yes, the Spanish authorities are that serious at curbing speeding offences.
With the exception of the airborne drone types, most of these are easily defeated by simply rolling off/decelerating or dabbing the brakes and reducing to the 'correct' vehicle speed just before its detection zone.
To combat this, the latest system being trialled works by using two cameras placed within a short distance apart to photograph a larger picture of the road and cover a greater travel distance. This, in turn, allows the system to record vehicle activity – read: speeds – between the two fixed points.
Effectively, the system creates a mini-average speed detection zone capable of detecting braking efforts prior to passing through the first camera, as well as acceleration efforts upon passing through the second.
Whilst this sounds positive, questions and doubts have risen towards the device's effective ability to really make a difference. Arguments have risen that local motorist will simply take time to familiarise and  'defeat' the system again by rolling-off/decelerating much earlier and accelerating again much later.
Presently, this new dual-camera, mini average speed-detecting type speed cameras are  deployed on a trial basis specifically in Spain. However, depending on its effectiveness, we wouldn't discount its permanent adoption there, as well as in other countries, over time.
Reckon 'smarter' speed cameras like this could be of good use here in Malaysia?
Lead image source: VisorDown.com