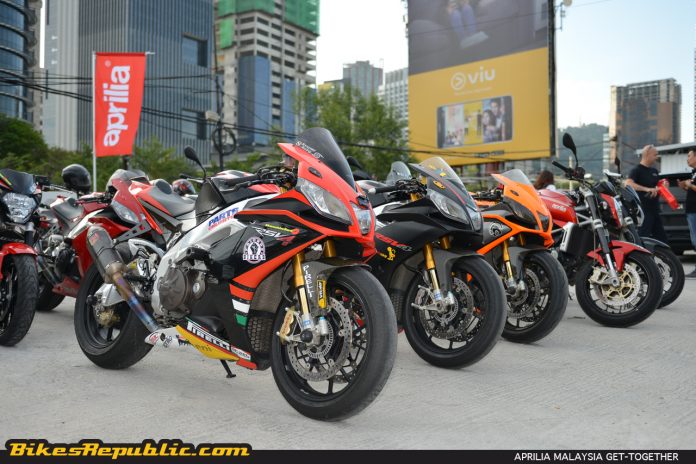 Piaggio Group and Naza Premira recently announced that the companies have amicably decided to stop the distribution of Aprilia in Malaysia. Read about it here.
The next day, the Piaggio Group announced the appointment of a new company that will take on the distributorship of Aprilia. Read the full statement here.
The new company is Didi Resources Sdn Bhd, the distributor of Moto Guzzi and Harley-Davidson.
We caught up with the team at Didi Resources to find out their plans for Aprilia in Malaysia.
So as soon as it was announced that Naza and Piaggio had amicably agreed to cease the distribution of the Aprilia brand in Malaysia, we got in touch with the new company in charge of the Italian brand for Malaysia – Didi Resources Sdn Bhd (DRSB).
Some of you may remember DRSB as the company that has been handling the other brand under the Piaggio Group – Moto Guzzi.
DRSB took on the custodianship of the Moto Guzzi brand last year and has since done a stellar job. Moto Guzzi has been selling spectacularly well and the introduction of a number of new models, including the recent introduction of the gorgeous V7 III Carbon (you can read about it here), has given fans and potential owners a diverse choice of models, with at least three more models due to be introduced this year.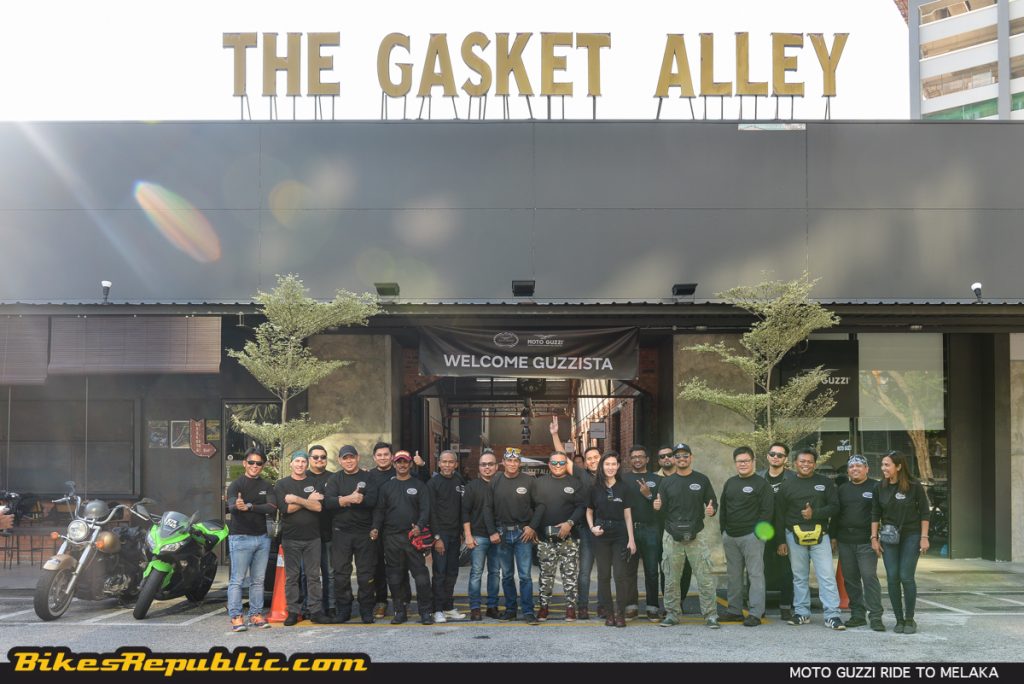 Not only that, but DRSB has proven that it does not only know how to sell bikes, but it also knows how to offer a great ownership experience through great after sales service with a dedicated workshop and specially trained technicians. The workshop is equipped with state-of-the-art Piaggio Advanced Diagnostics System and all of its technicians are trained to use the computer and its software, which is required to maintain all of the models under the Piaggio umbrella, Aprilia included.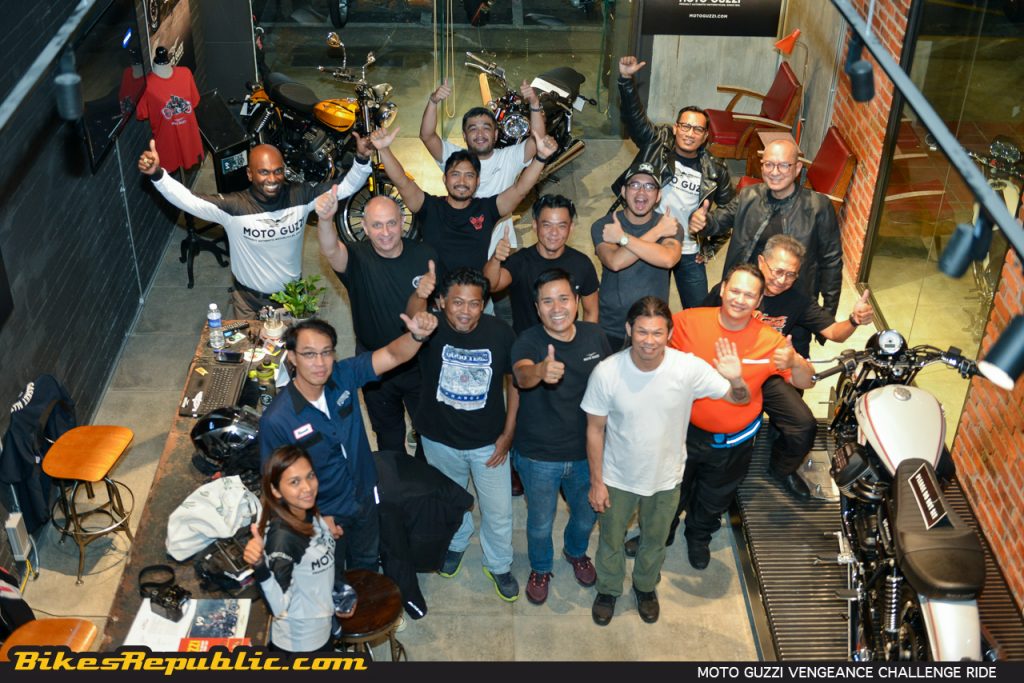 Besides that, the team at DRSB has also been actively engaging its owners through specially organised rides such as a recent weekend ride to Melaka (you can watch the video here), and the first ever night ride to Penang for Sahur during the recent month of Ramadan.
So when it comes to selling, maintaining and taking care of its owners, DRSB has been impressive. But that is not entirely surprising, the company consists of some of the most experienced people in the industry. Helming the company is Mr Rewi Hamid Bugo (above), a successful businessman with diverse interests who serves as the Chairman of DRSB. The General Manager is Juan Chow Wee (below, left), whose experience includes managing the Ducati brand in its early years, and who has previously worked on the Aprilia brand before. And then there is the ever popular Idon Pang (below, right) who serves as the head of after sales for DRSB. He has also previously served as the head of after sales for Aprilia and other brands, so is perfectly placed to manage such an iconic brand.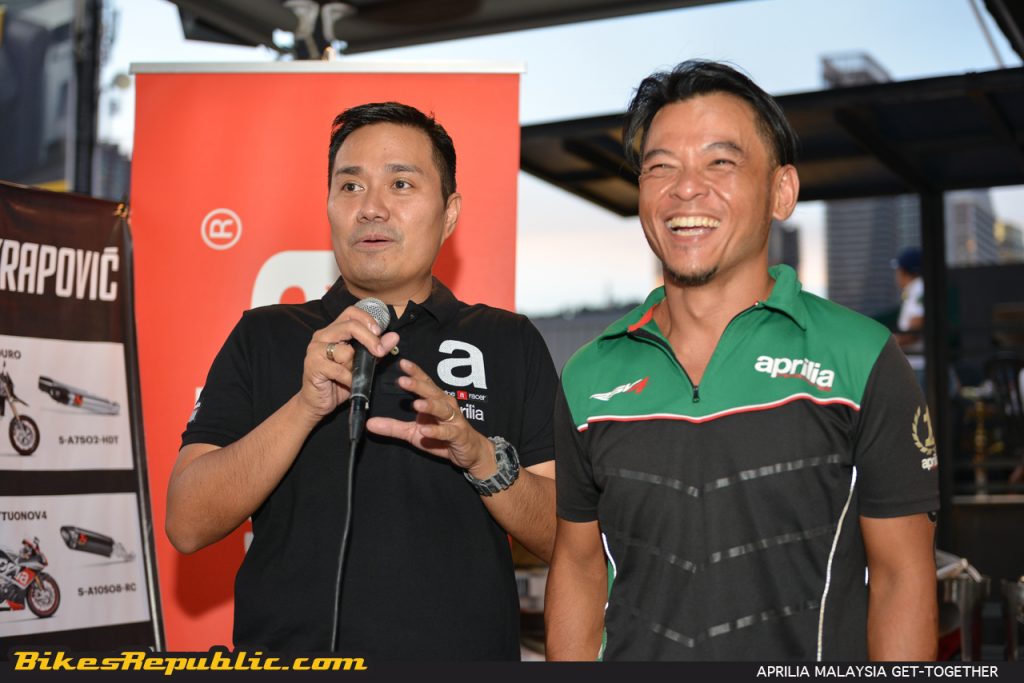 I managed to catch Juan for a chat after the announcement was made that DRSB will take on the distributorship of Aprilia, and it was clear that there is huge excitement in the company for the Aprilia brand.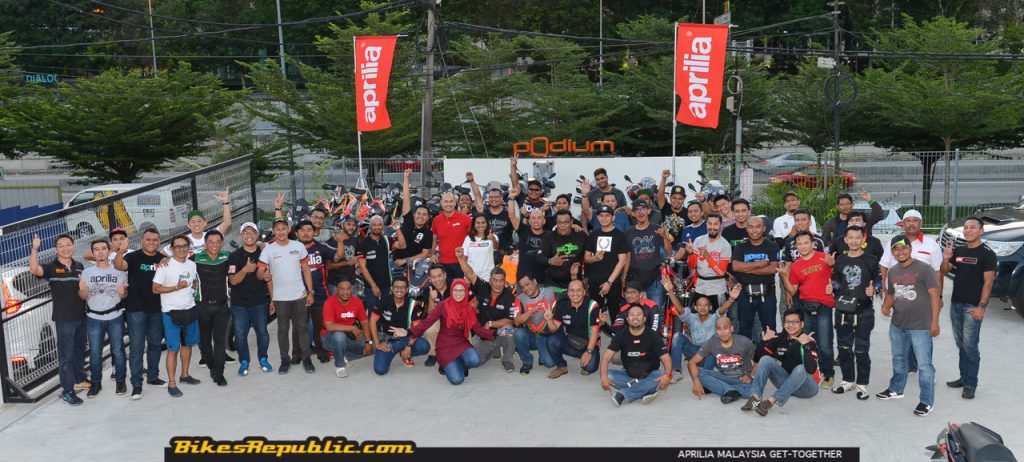 "We want to first assure all Aprilia owners everywhere in Malaysia that we are here to take care of them and to serve their ownership needs. It does not matter where they bought the bikes from, as long as it is an Aprilia, they can come to us," said Juan Chow Wee.
The new distributor says it is committed to honoring all warranties for all new bikes sold, it will also offer servicing packages and will stock up on spare parts for Aprilia bikes. Besides that, it wants to make Aprilia more competitive in the market and so there will be a price adjustment that will make the brand more enticing to a wider demographic.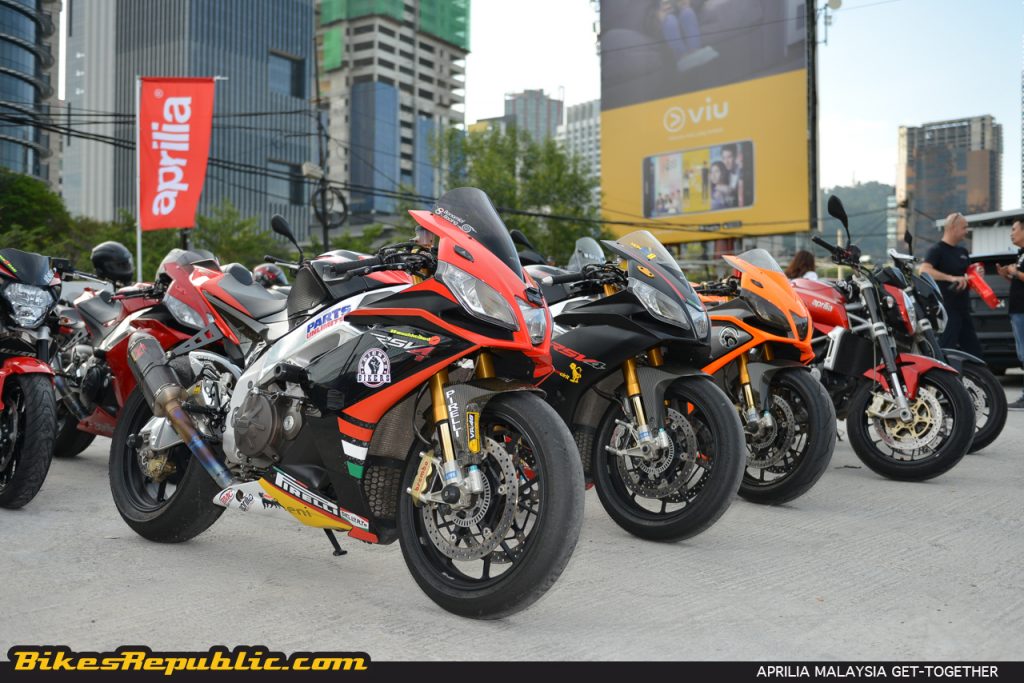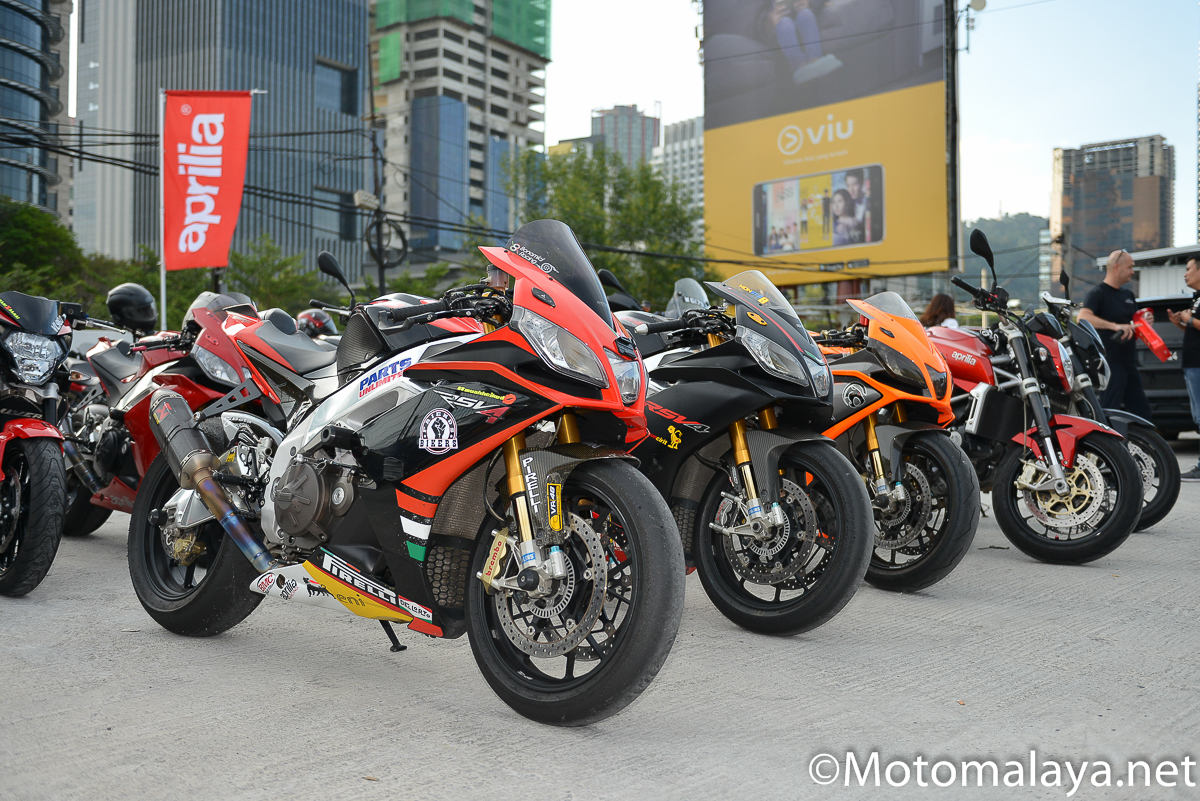 "We do not only want to sell Aprilia bikes, but we want to offer new and current Aprilia owners the full extent of the Aprilia lifestyle, which means we will be activating a number of events for owners including track days and even weekend rides. We want to be able to engage owners in a way they have never been before," added Juan.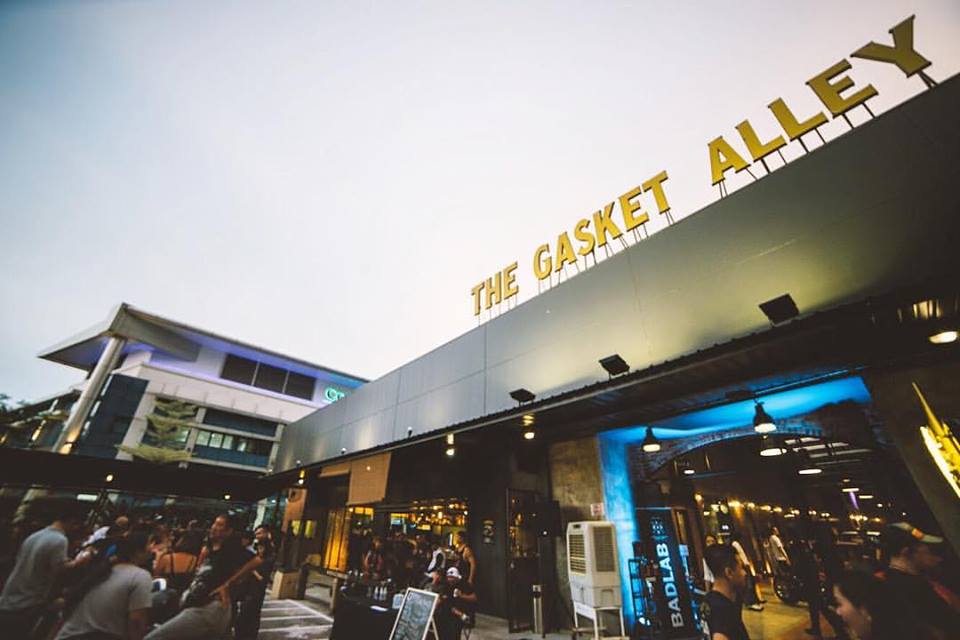 So what can Aprilia owners expect from the new custodian of the brand? Well the new flagship showroom will open at The Gasket Alley by November this year, so owners have a place to hang out. The official service centre too will be located at The Gasket Alley, and the company expects to be fully stocked with parts by September.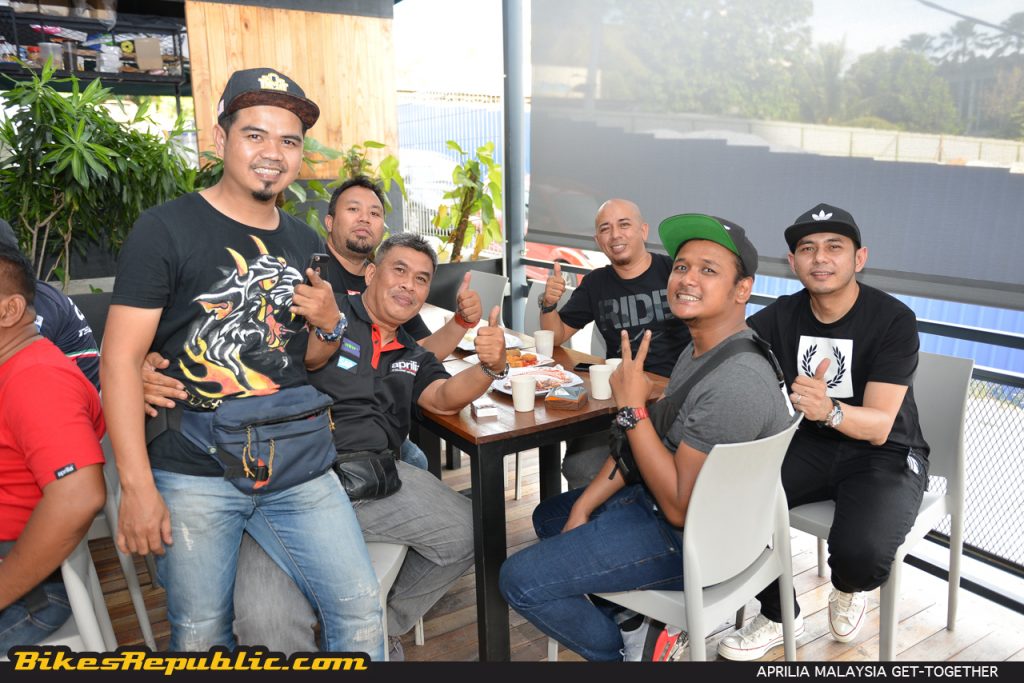 As for owners who live in other states, DRSB says that it will evaluate the dealership network and either retain current dealerships that show a genuine interest in growing the Aprilia brand, or it will let go some and sign on more promising dealerships that can better serve the needs of Aprilia owners all over the country.
Juan explained, "owning an Aprilia is not just about owning a great bike, but it also gives access to an exclusive lifestyle. Our dealers should be able to offer all their customers access to a great ownership experience."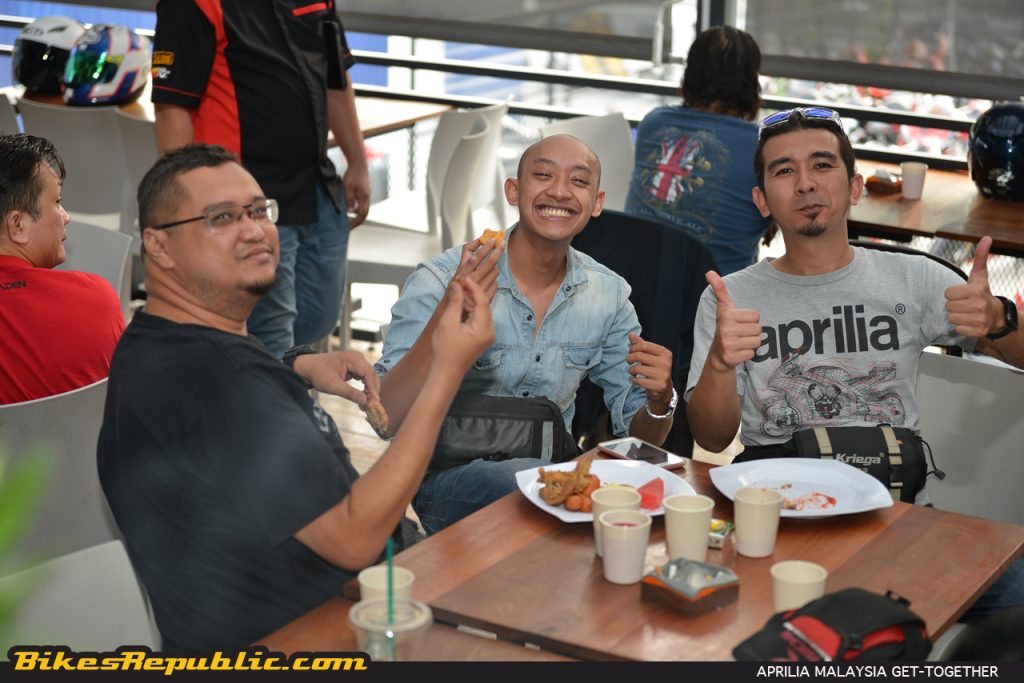 "We want to reactivate the Aprilia community, we want to engage them and offer them fantastic ownership experience through a fully stocked workshop, monthly events and we want to take a brand that has been flying under the radar for too long to greater heights. We are committed to taking back the glory of Aprilia to its true value."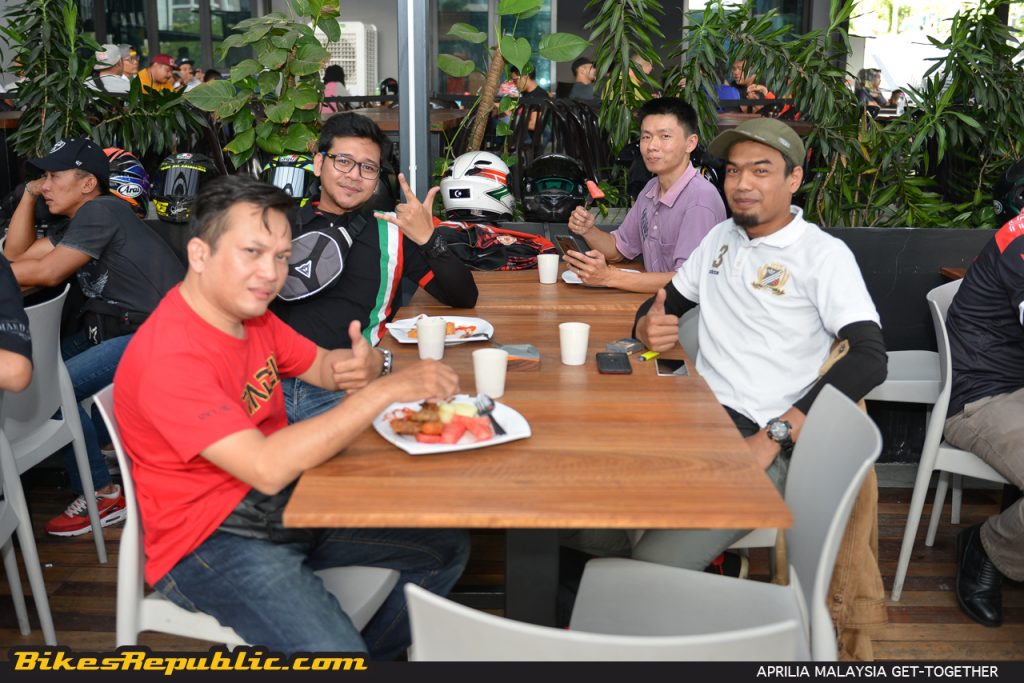 The company has plans to offer all-new models after the launch of its service centre and flagship showroom. And judging by its success with Moto Guzzi, we are actually quite excited about the growth of the Aprilia brand in Malaysia.
More to come.