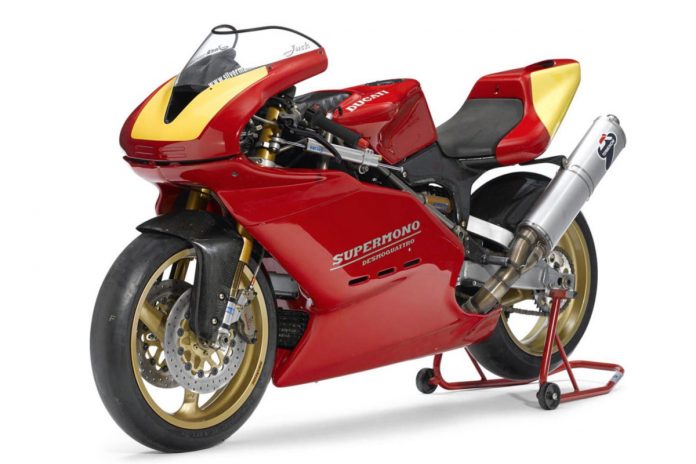 Ducati has revealed three new motorcycles since the start of the 2023 Ducati World Premiere thus far. 
Latest VIN decoder reveals a new single-cylinder motorcycle on its way from Ducati.
The 659cc single could be the final piece of Ducati's 2023 World Premiere. 
The 2023 DWP kicked off with the Streetfighter V4 Lamborghini, followed by the new top-of-the-range Monster SP and, recently, the new Multistrada V4 Rally.
So far, we know that an all-new Ducati Diavel V4 is on its way, along with a new Scrambler and Panigale V4 R. That alone completes six out of seven DWP web series. 
While most of the bikes launched are already known to us beforehand, Ducati might have something up its sleeve for the final episode. Thanks to latest reports by Motorcycle.com, we now know for sure Ducati plans to unveil an all-new single. 
On September 22, 2022, Ducati renewed a vehicle identification number (VIN) document at the US National Highway Traffic Safety Administration (NHTSA).
That particular document revealed a liquid-cooled, four-valve, 659cc single-cylinder engine. While a single-cylinder Ducati powertrain sounds alien to some of us, the Borgo Panigale factory is no stranger to a single-cylinder machine. 
In fact, Ducati's Scrambler of the '60s and '70s runs on a single-cylinder thumper.
Also, the ultra-limited Ducati Supermono manufactured in the '90s features a 500cc single capable of generating 75hp @ 10,000rpm. 
The question is, what kind of motorcycles could use the new 659cc single? While it is likely to power a new scrambler-type bike, it could also signal new entry-level two-wheelers from the Italian firm. 
There's one way to find out, and that is to keep your eyes on the upcoming episodes of the 2023 Ducati World Premiere. 
(source: Motorcycle.com)