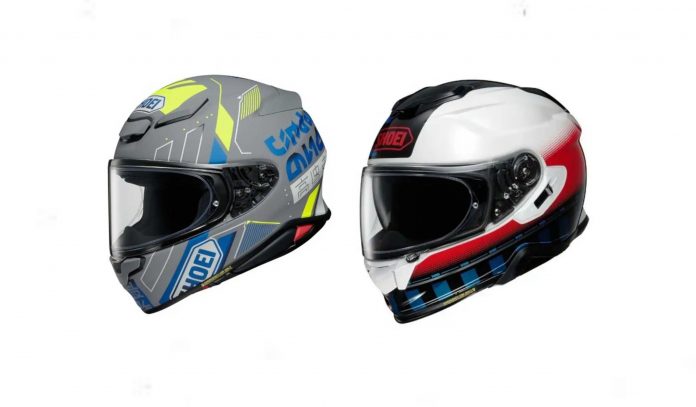 Japanese helmet company Shoei has introduced a limited colourway for the RF-1400 and GT-Air II.
The two popular variants will be available in a new paint scheme that combines various colours and graphics.
The popular RF-1400 now comes in an Accolade colourway that features a flat grey base with blue and neon graphics laid on top.
The helmet displays a modern and futuristic design, and it also carries a set of Japanese characters that can be found at the back of the shell. It'll probably go well with any naked bikes, especially the Yamaha's MT range.
Meanwhile, Shoei's popular touring helmet, the GT-Air II gets the unique Tesseract colourway and is available in TC-1 (grey), TC-5 (glossy white with red, black) and TC-10 (blue).
The new colourway combines various patterns, including a gradient colour and asymmetrical graphics, along with a small Shoei logo on the side.
According to Shoei, all colourways for the RF-1400 and GT-Air II will be available beginning May 2022 as a limited-run production.